The Archive .
---
Big thanks to our sponsor Neil !

For information on today's festivals see eFestivals.co.uk
---
View at 1920 X 1024 res for best results.

Last updated June 2021 :new photos Led Zeppelin, Jefferson Airplane, Steppenwolf, Flock and Santana .
---

Santana at Bath.
6-28-70. 4.00pm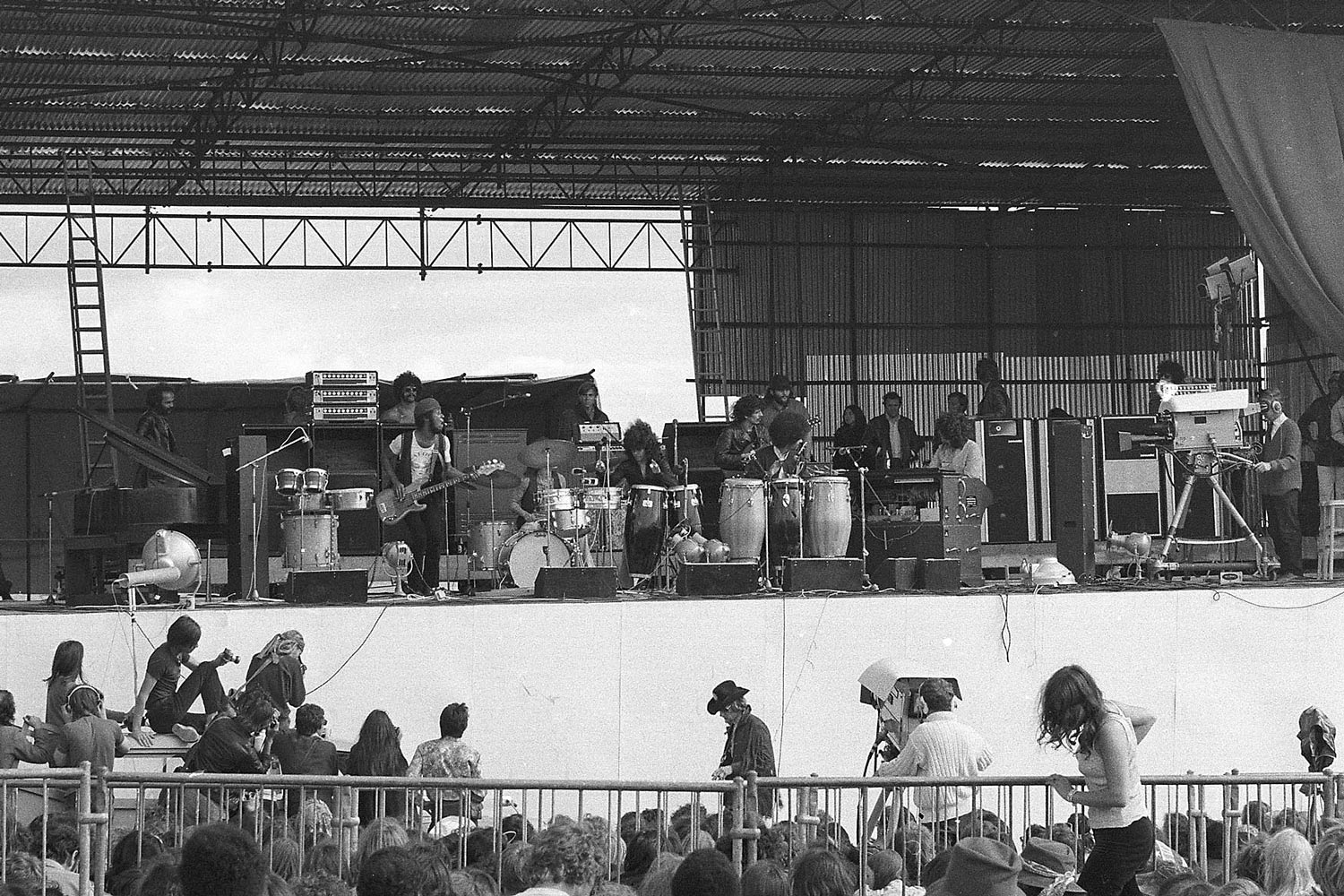 Santana © Jake Matchett
Until the early 2000's it appeared that no one had recorded this very energetic and enjoyable show, however, thanks to 16 year old taper Bob C , who lugged his reel to reel around the whole weekend , we eventually heard a tape of this set. This was the first time this particular tape had been made available however, in the time since we received it other entities obtained copies and have bit torrented it widely, so it is now fairly easy to pick up - its also been included in Freddie Bannister's boxed sets.
The quality is not particularly good, as the wind blew the sound around and there are some distortions, but it is listenable and at least is a record of the performance.
In addition to the audio of the set, theres also about 15 seconds of 8mm film of the band onstage, a few stills of which we include here . As you can see its pretty marginal quality, but its the only film we have at present, although the black and white stills we have below are taken from the screen footage that was filmed by Gentle Ghost and Paradise Films.
Rico Daniels , one of the bikers present at the festival, reported this incident .....
"At the end of the Santana set one of the band threw one of those scrapy gourd percussion instuments out into the crowd. There was a seated guy out in the audience leaning forward shaking his head and really out of it. The thing sailed thru the air and really smacked him on the head. He must have thought he was having a bright idea."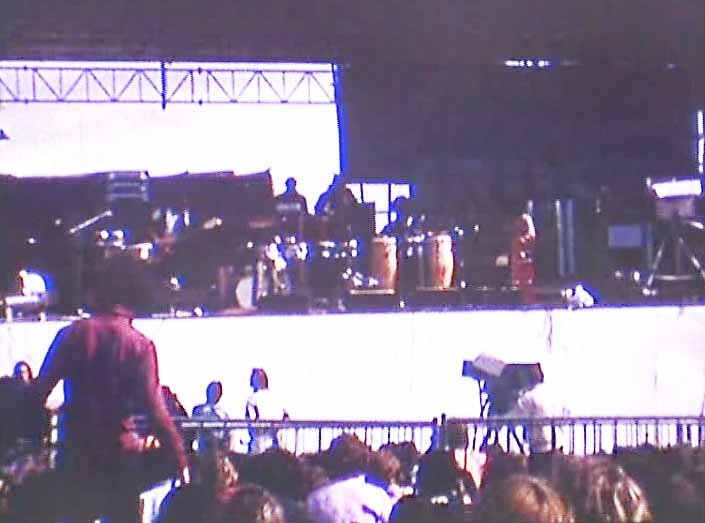 Santana onstage Bath 1970 Jochen Laschinsky ©
Santana's set

Se A Cabo.
Black Magic Woman/Gypsy Queen.
Jin Go La Ba.
Oye Como Va.
Incident a Neshabar
Toussaint l'Overture/Evil Ways.
Persuasion.
Soul Sacrifice.
Encore: Gumbo


60 mins.

© Kenny Feuerman contact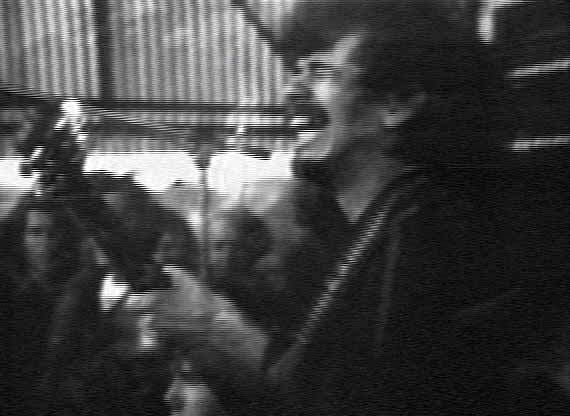 © Kenny Feuerman

Carlos , supposedly at Bath -although his clothing appears different , of course its
possible that he removed his shirt, and the T shirt beneath looks the same as in the top photo....
Anyone with a tape from another source, a review ( however brief ) or more photo's of this show,Contact us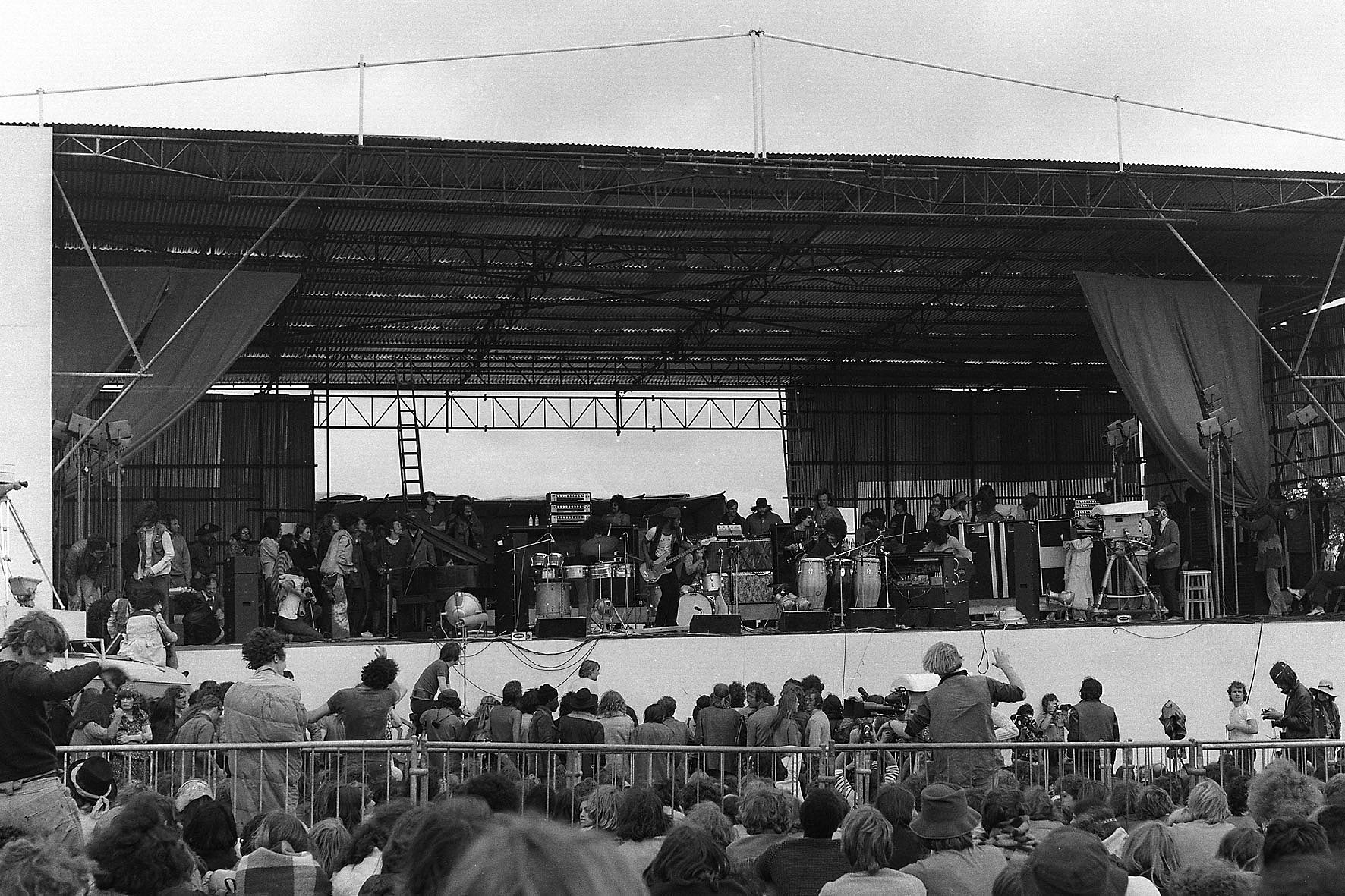 Santana © Jake Matchett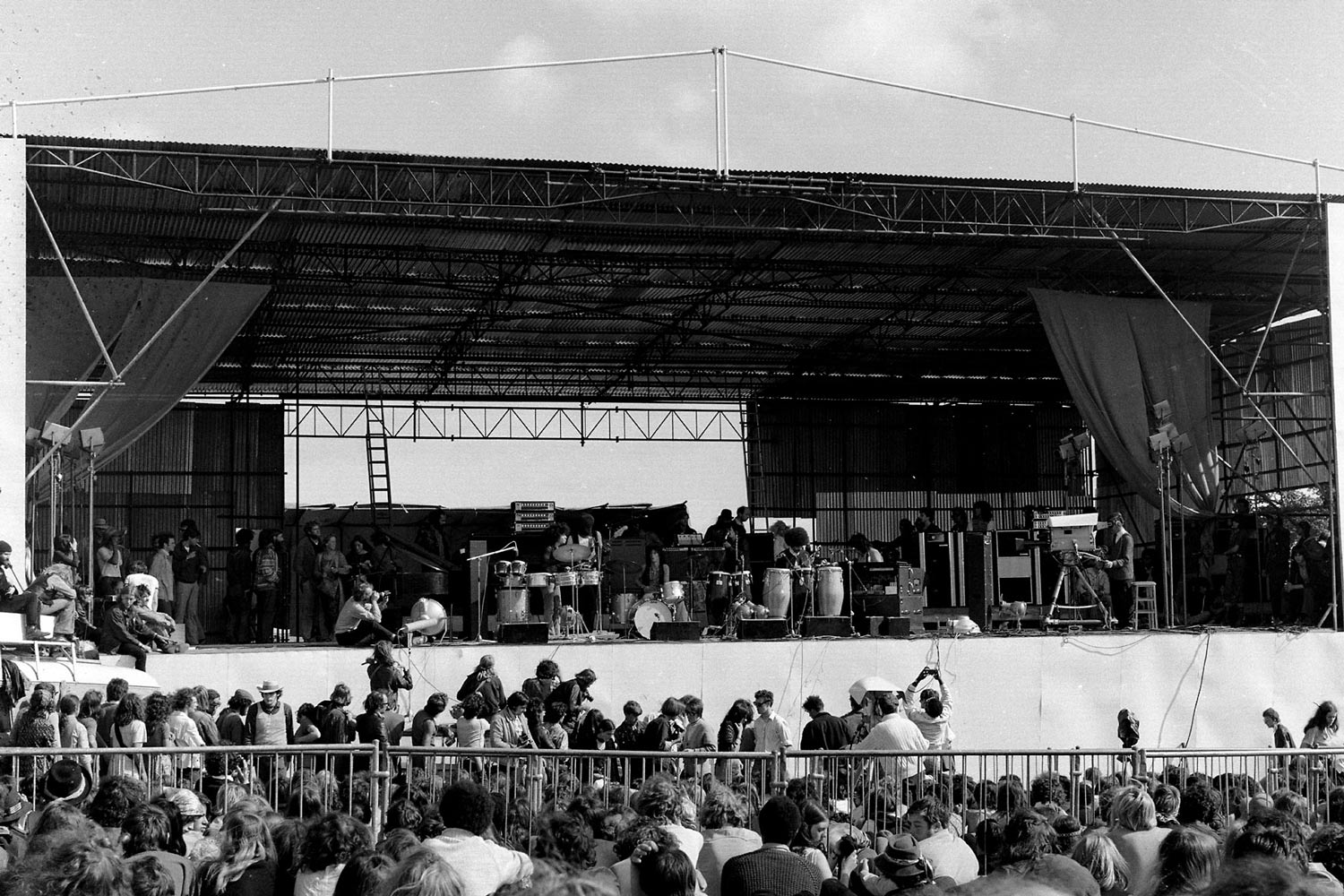 Santana © Jake Matchett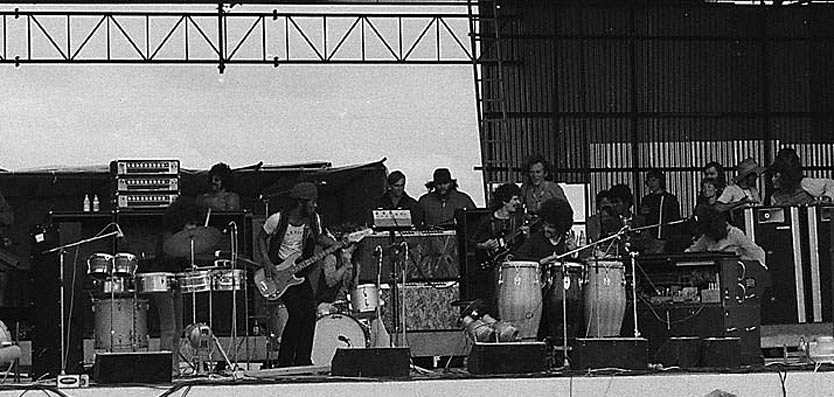 Santana © Jake Matchett

Santana © Jake Matchett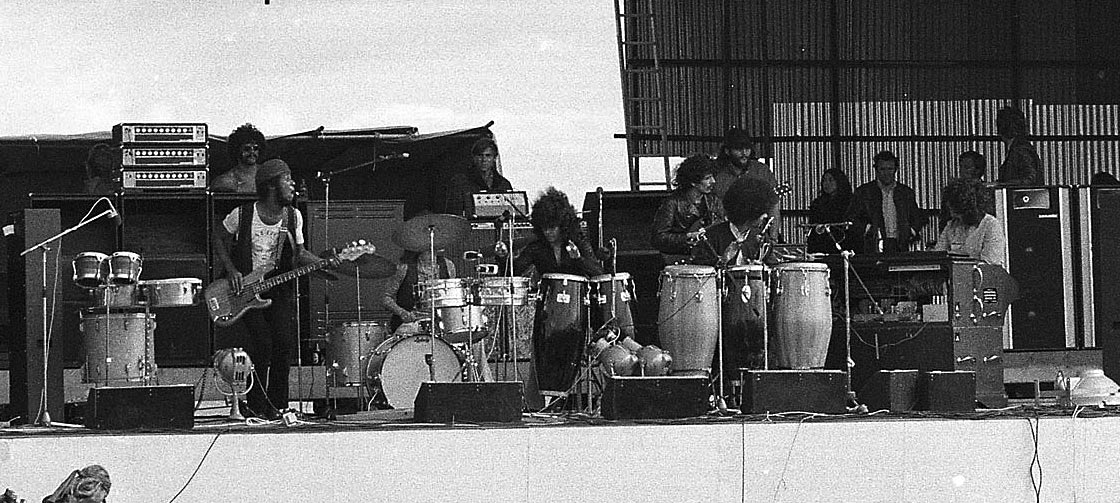 Santana © Jake Matchett
---
Audio- visual Records
---
The artists
---
Reviews, photo collections and general information
---
8 mm Film Archive
Ross Mortimore's streaming Quicktime movie of the crowd features clear images of the stage PA , Colosseum onstage and bikers with Canned Heat at Bath as a soundtrack provided courtesy of Bob C .
Bandwidth and copyright restrictions mean we cant host audio/video so you will have to do with stills at the moment until we can do an alternative stream elsewhere. Please don't bug us to add it , we will do it when we have the time.
---
General information:
links menu to site map, ticket. pass out, transport, drug bust, films and festival arrangements.
External Links to Bath related merchandise ( with which we have NO commerical links whatsoever )
To celebrate the 40th anniversary of the 1970 Bath Festival we have brought out a special commemorative set. Anyone interested can view it on http://www.rockmusic-offer.co.uk/
A limited edition of reprints of the 1969 and 1970 Bath festival posters and Freddie Bannisters books on the Bath ,Lincoln 71 and Knebworth festivals can be bought online from the link below :
Rock festival memorabilia from various festivals can be viewed at the main Rock memorabilia page ,
Led Zeppelin at Bath photogallery
Visit the 1969 Bath Festival pages.
---
---