The Archive .
---
Big thanks to our sponsor Neil !

For information on today's festivals see eFestivals.co.uk
---
View at 1920 X 1024 res for best results.

Last updated June 2021 :new photos Led Zeppelin, Jefferson Airplane, Steppenwolf, Flock and Santana .
---
Donovan at Bath.
6-28-70.

It proved fortunate for the organisers of Bath that young master Donovan decided he'd pop along to the festival to see what was going down .He'd not been performing in public for about a year , his last big show had been another impromptu set at the Blind Faith Hyde Park show in 1969, and once again , he played for free to a huge audience.

Not only did he play on Saturday, taking over from Joe Jammer who were struggling to keep the audience entertained whilst the scheduled bands were caught in traffic in the narrow roads that led to the festival, but he gave a second performance on the Sunday, stepping in yet again to fill a gap in the program . He had "phoned the organizers two or three days before" to say he might show up - and being no pampered superstar, had slept overnight in his van in a nearby field. When called upon to play he did so for over two hours and proved to be far more acceptable to the audience than Joe Jammer had been .

It may have been a bit long for an impromptu spot - but he did splendid work filling in while other bands were stuck in the chaotic traffic conditions. The past 12 months in Donovan's career had been something of a mystery . Not since the jam session with Jeff Beck which produced Barabajagal had anything been heard of the curly haired gypsy .

Right : The Don onstage on Saturday

© Derek Halsall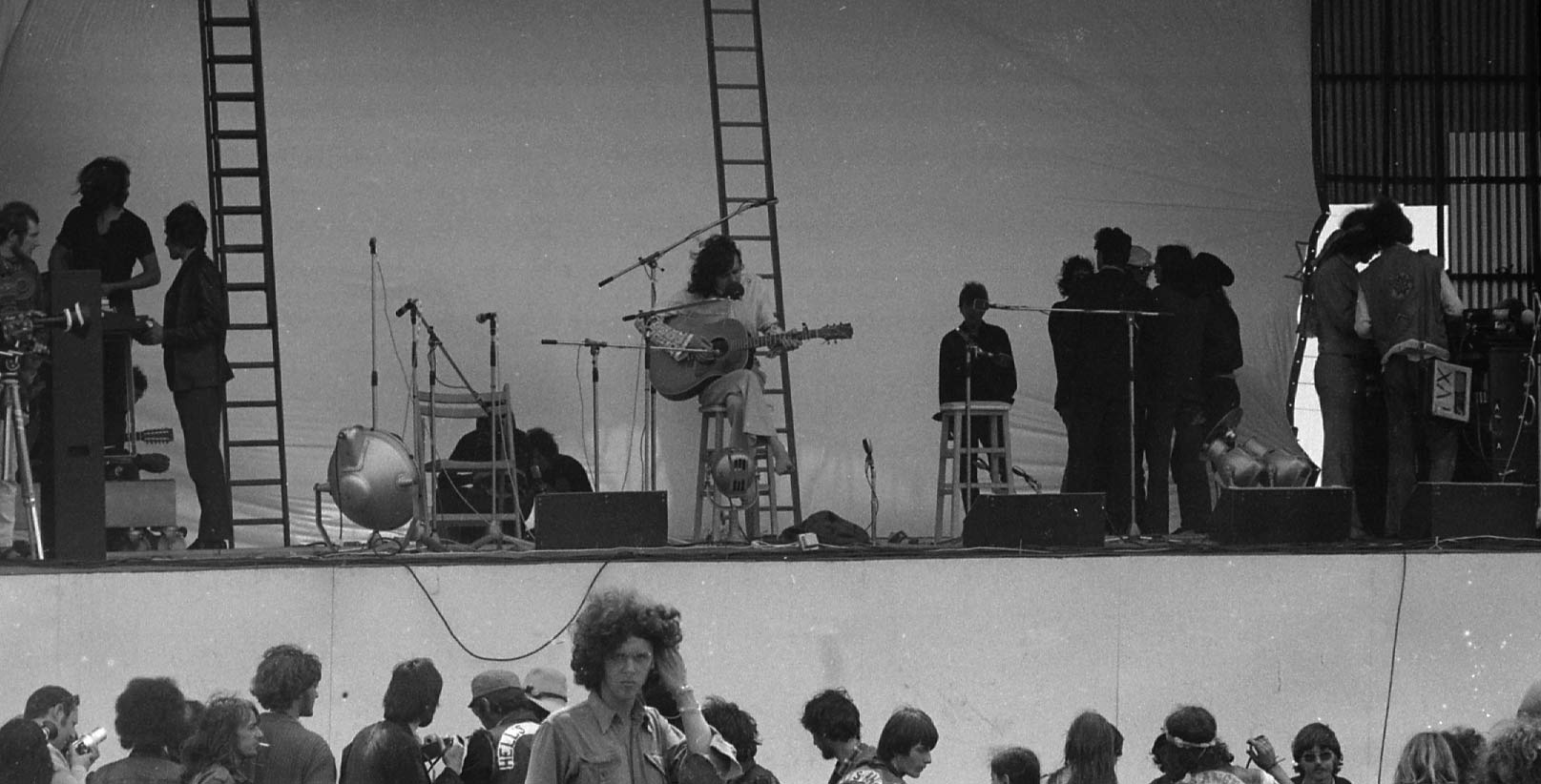 Well the guy almost in centre looking at the camera is the spitting image of julian from Swansea who sold me his Norton 16h in 1969, if it is him then i'd like to say "Hi Jules hope you are still with us !"
© Jake Matchett
Looks like gear was gradually added to the stage as Don played and the screen was removed during his set © Jake Matchett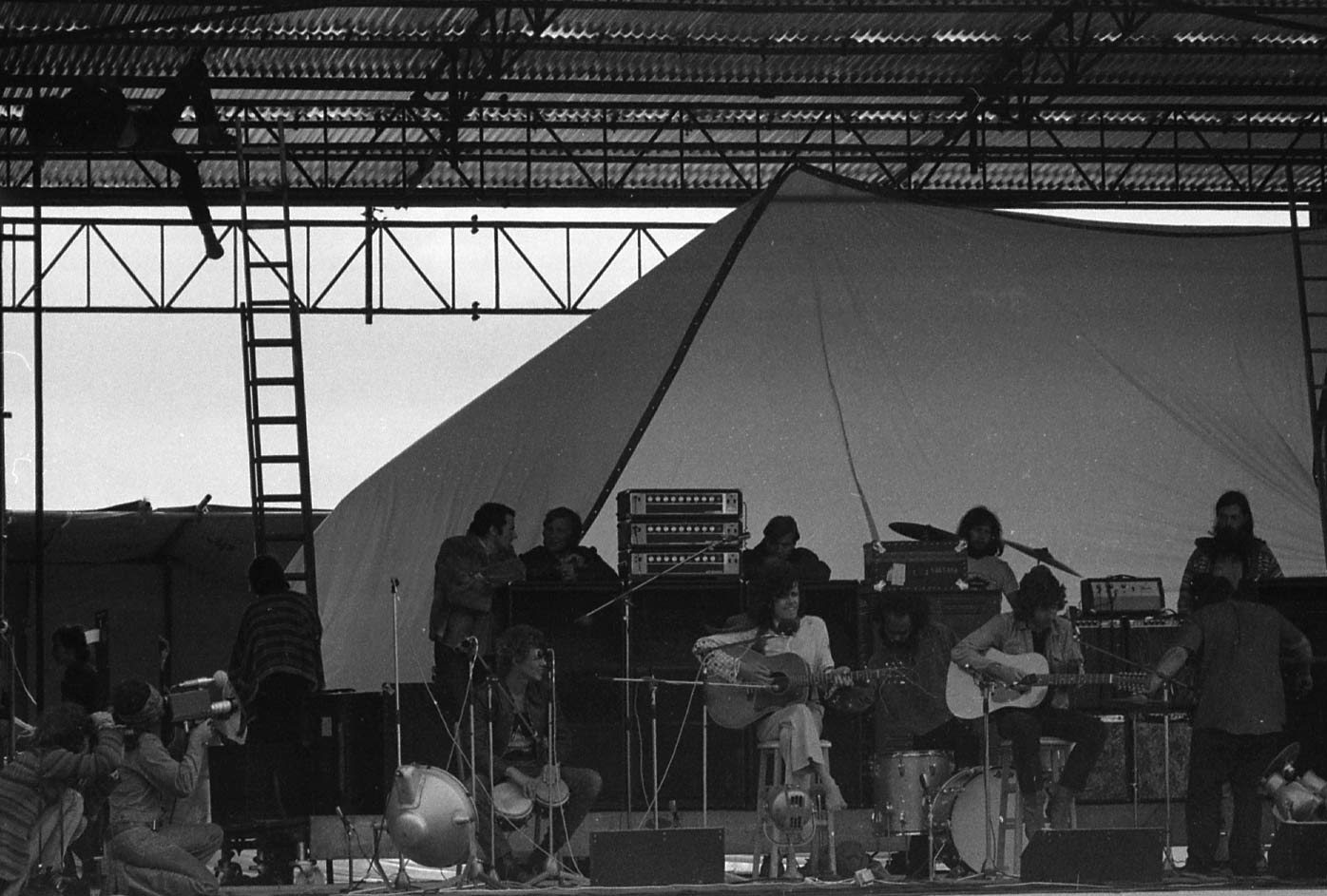 It appears he filled in time when Santana's arrival was delayed. © Jake Matchett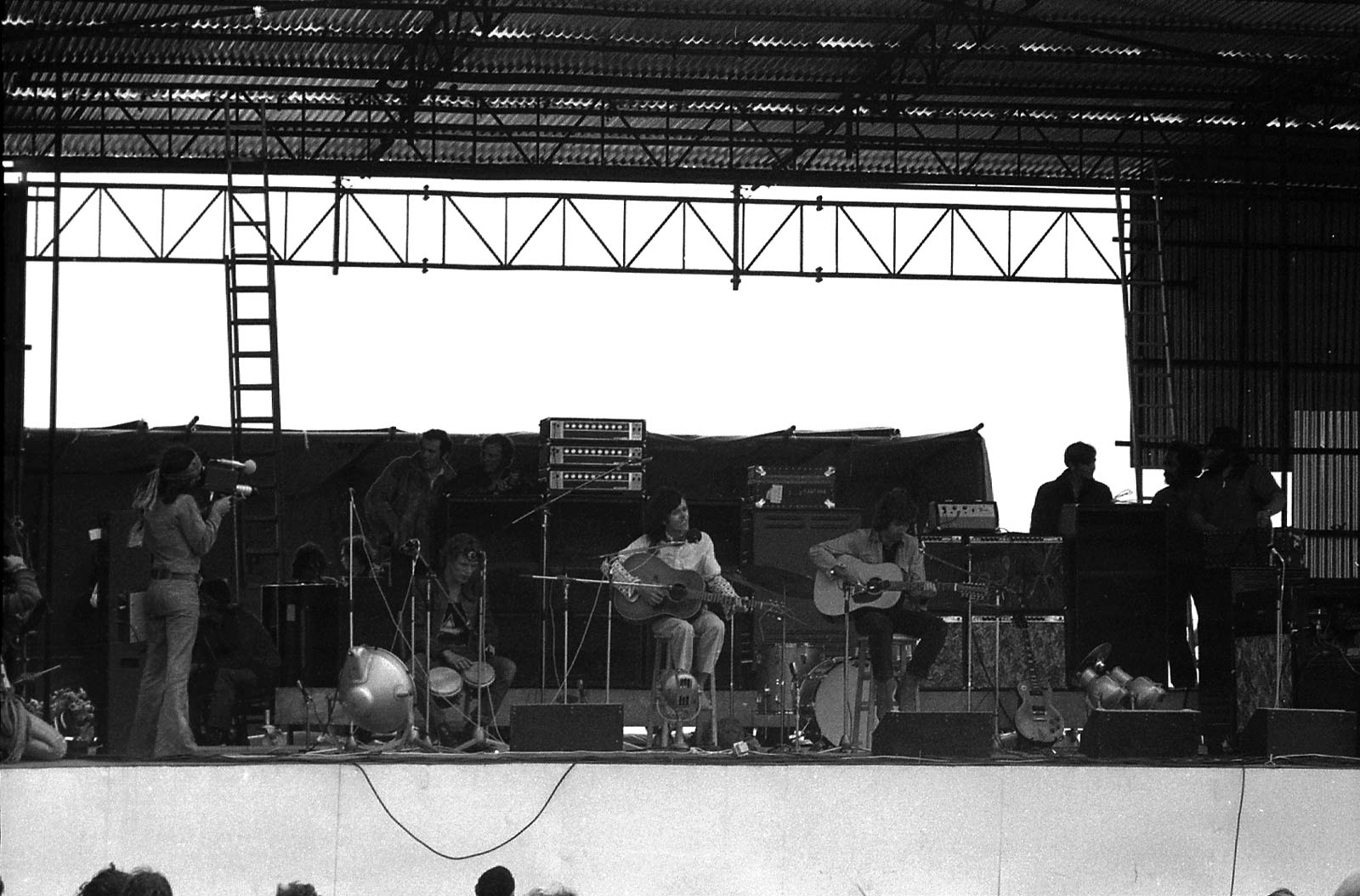 Donovan plays on Sunday morning as Angels and others swarm the front of stage © Jake Matchett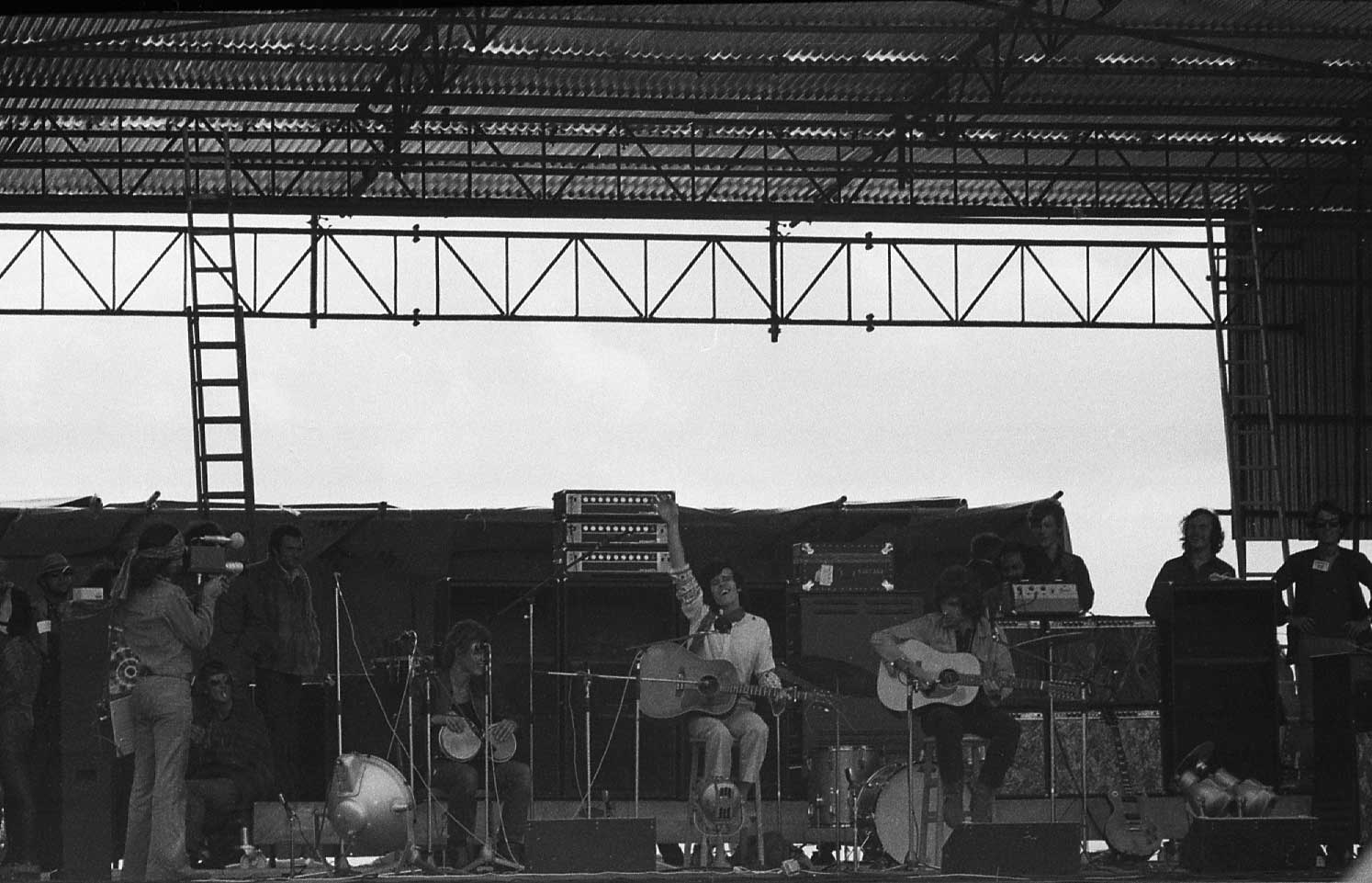 The gear behind the Don is Santanas © Jake Matchett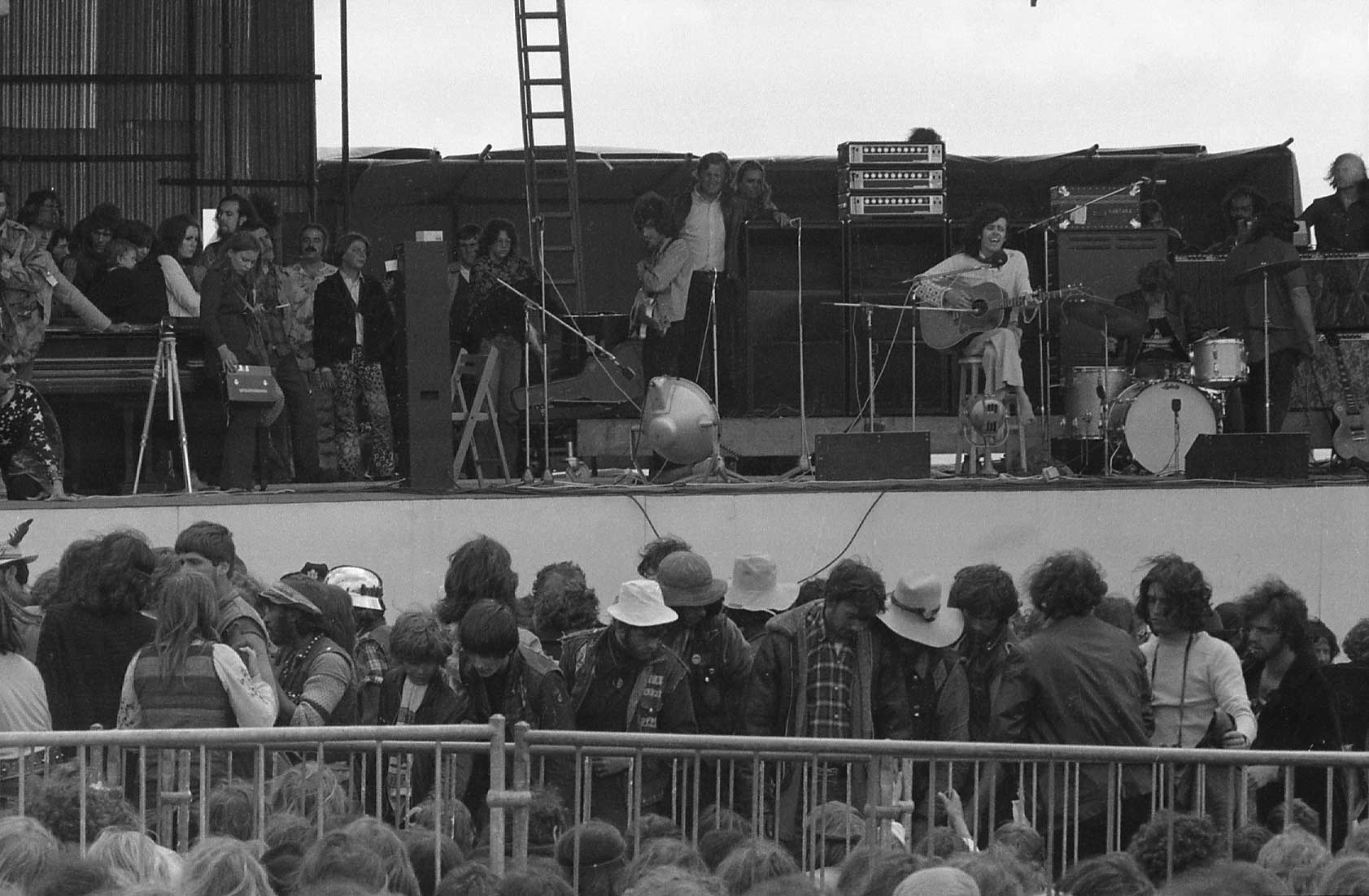 © Jake Matchett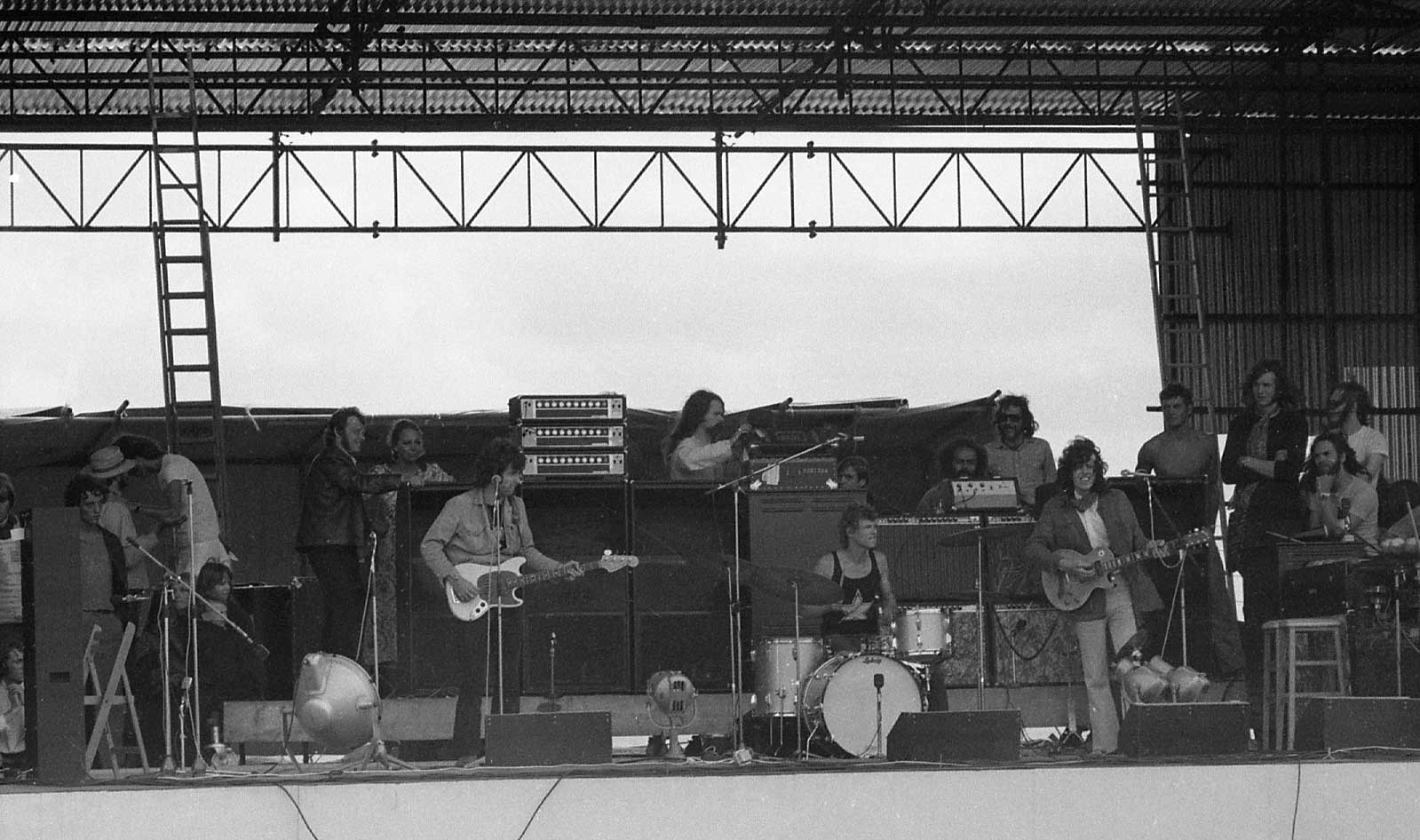 © Jake Matchett
| | |
| --- | --- |
| The electric set on Sunday © Julian Bradford | © Julian Bradford |
| | |
| --- | --- |
| During part of one set he was accompanied by a bassist and a drummer , so it must have been in the back of his mind that he would play at the festival. The first set was fun and featured a lot of his old favourites, however, on the Sunday some of the magic was missing - or perhaps a lot of us were hearing it all for the second time , whatever , on Sunday he did tend to overstay his welcome. | photos 3and 4 © Kenny Feuerman contact |
However, give credit where credit is due- he played for free and he filled in a long tedious gap in the proceedings. Donovan was good value and his talents were often underrated, being seen as a second class Dylan clone, he was a lot more than that and he was a true player and a genuine talent . ....
---
Set list.
Some recordings of numbers exist for definite. I have a tape of Don playing Mellow Yellow from Bath , but its not known which day. This set list is from Rob Huntley (with corrections from Rocky ) and details the Sunday show. Its not known if this is a complete set. A tape exists of this show, quality C to D- (mostly D I'm afraid).
Waiting To Be Reborn

First There Is A Mountain

Hey Gyp (Dig The Slowness)

Wherever You Want Me

Sunshine Superman

I'll Sing A Song For You

Mellow Yellow

Catch The Wind

Hurdy Gurdy Man

There Was An Old Lady

Riki-Tiki-Tavi.

Season Of The Witch.

Colour stills are taken from super rare 8mm footage of Donovan onstage at Bath sent to us by Jochen Laschinsky © most probably taken from the Sunday performance.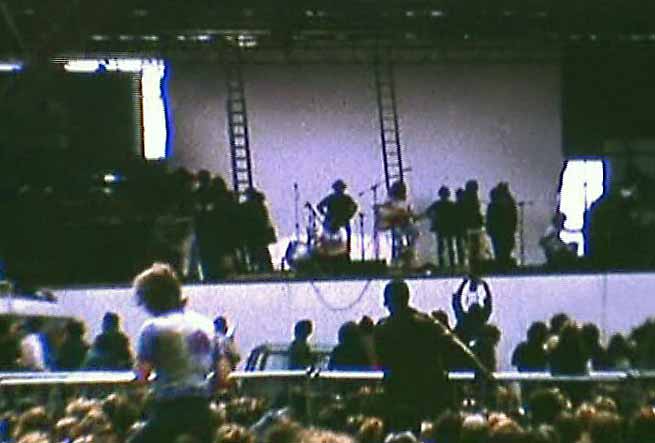 Donovan onstage ©Jochen Laschinsky

Information, eyewitness reports or setlists Contact us
---
---
Audio- visual Records
---
The artists
---
Reviews, photo collections and general information
---
8 mm Film Archive
Ross Mortimore's streaming Quicktime movie of the crowd features clear images of the stage PA , Colosseum onstage and bikers with Canned Heat at Bath as a soundtrack provided courtesy of Bob C .
Bandwidth and copyright restrictions mean we cant host audio/video so you will have to do with stills at the moment until we can do an alternative stream elsewhere. Please don't bug us to add it , we will do it when we have the time.
---
General information:
links menu to site map, ticket. pass out, transport, drug bust, films and festival arrangements.
External Links to Bath related merchandise ( with which we have NO commerical links whatsoever )
To celebrate the 40th anniversary of the 1970 Bath Festival we have brought out a special commemorative set. Anyone interested can view it on http://www.rockmusic-offer.co.uk/
A limited edition of reprints of the 1969 and 1970 Bath festival posters and Freddie Bannisters books on the Bath ,Lincoln 71 and Knebworth festivals can be bought online from the link below :
Rock festival memorabilia from various festivals can be viewed at the main Rock memorabilia page ,
Led Zeppelin at Bath photogallery
Visit the 1969 Bath Festival pages.
---