The Archive .
---
Big thanks to our sponsor Neil !

For information on today's festivals see eFestivals.co.uk
---
View at 1920 X 1024 res for best results.

Last updated June 2021 :new photos Led Zeppelin, Jefferson Airplane, Steppenwolf, Flock and Santana .
The Flock at Bath.
6-28-70.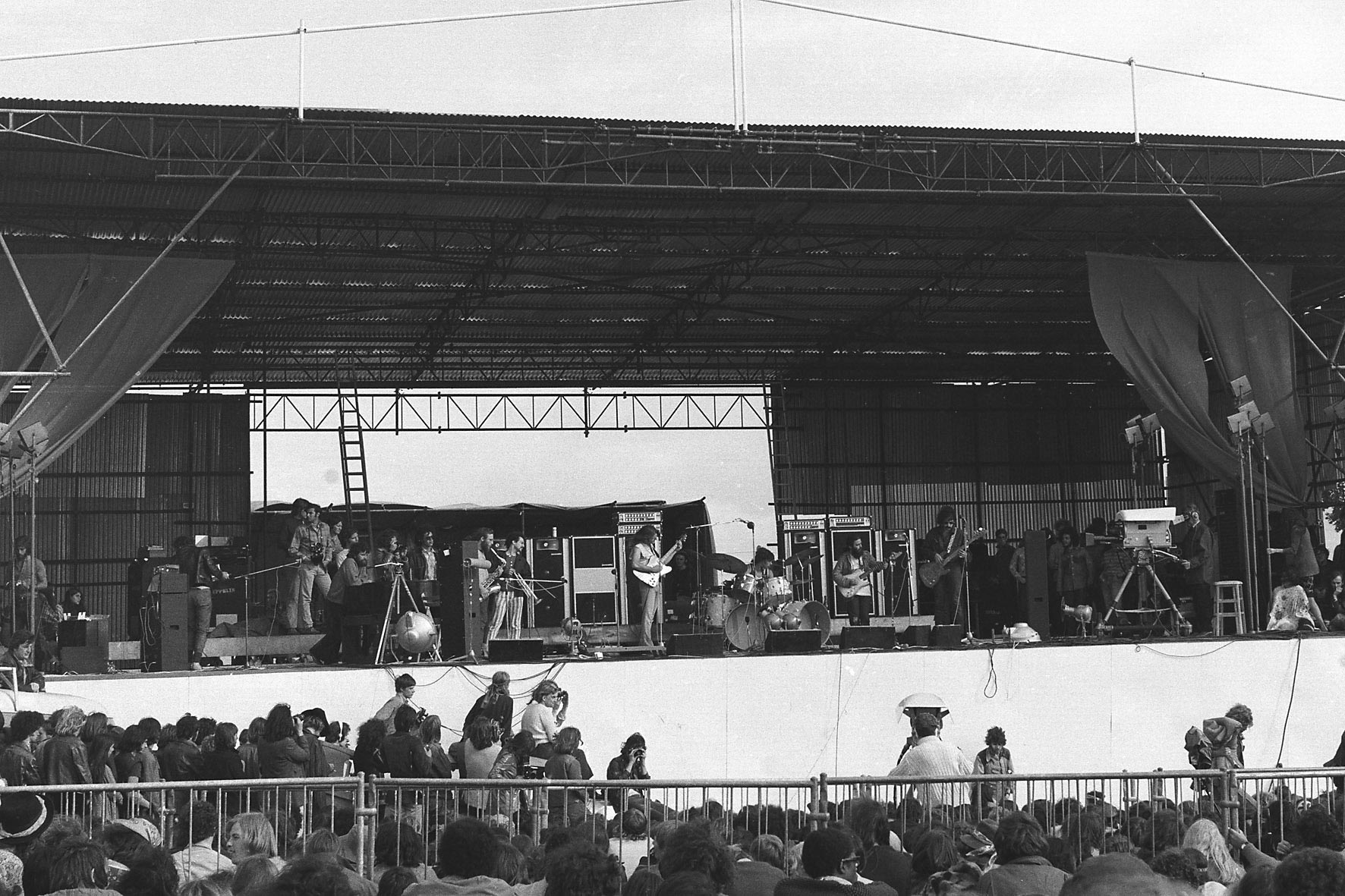 © Jake Matchett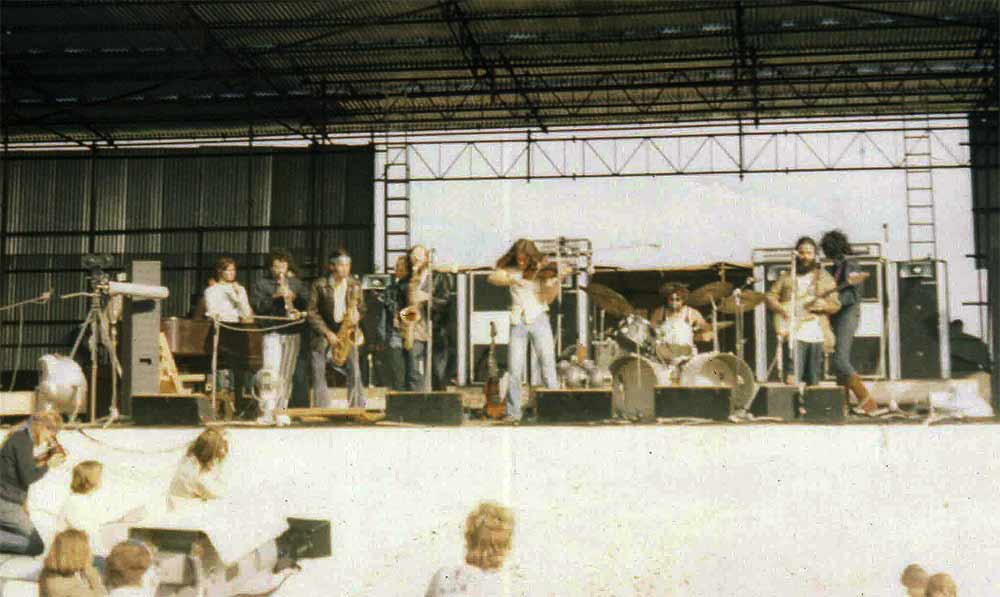 The Flock onstage at Bath © Derek Halsall
Featuring Jerry Goodman ( later of Mahavishnu Orchestra ) on violin, The Flock were one of the highlights of the Sunday show. The brass section really powered the band along and they were a fantastic live band featuring lengthy jams where Goodman was the focal point.

Unfortunately rather short lived, I don't believe they ever toured the UK again after this show, they deserved more success than they achieved.

I have no complete setlist, but I do remember they played most of the tracks from their second album Dinosaur Swamps and possibly some tracks from the first album-the Flock .I have heard 10 minutes of their set , which is all that appears to be in circulation, yet to identify the song , its possibly Mechanical Man.

A highlight was the track -Uranian Sircus, which has a really catchy theme and then develops into a huge jam .

Possible setlist.
Green Slice
Big Bird
Hornschmeyer's Island
Lighthouse
Crabfoot
Mermaid
Uranian Sircus.

Store Bought Store Thought *(Goodman on Guitar )

© Mark Harrison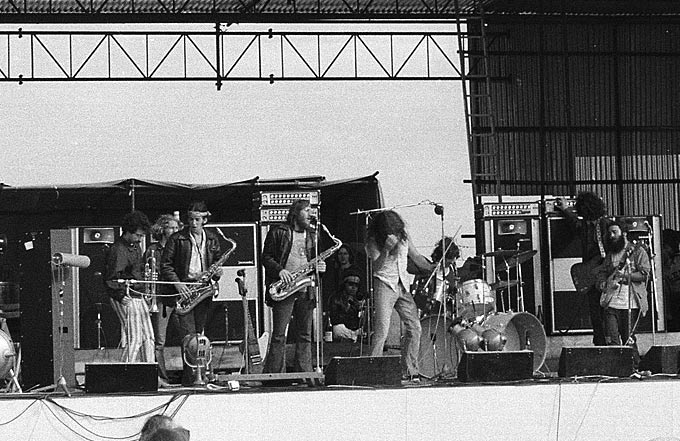 © Jake Matchett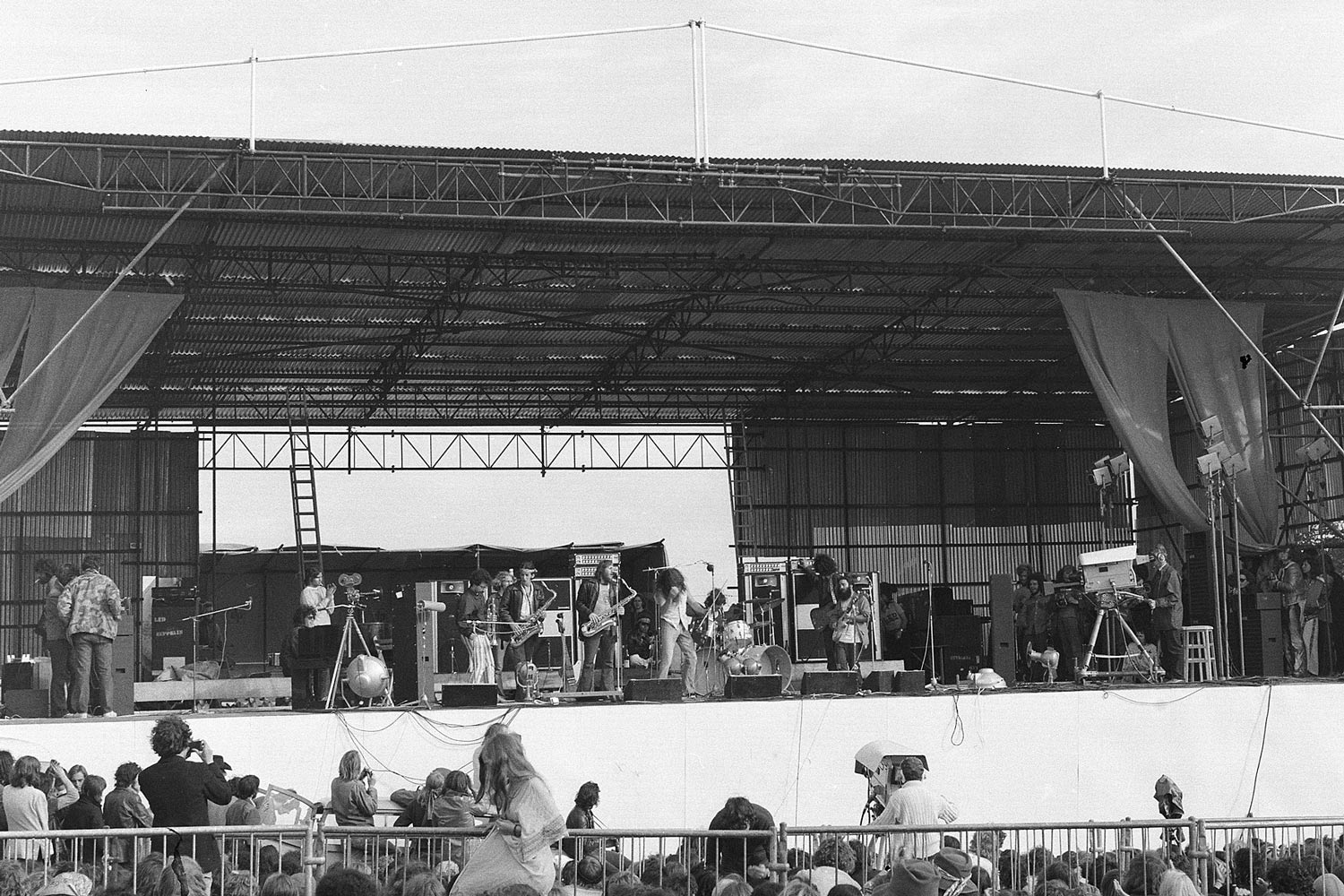 © Jake Matchett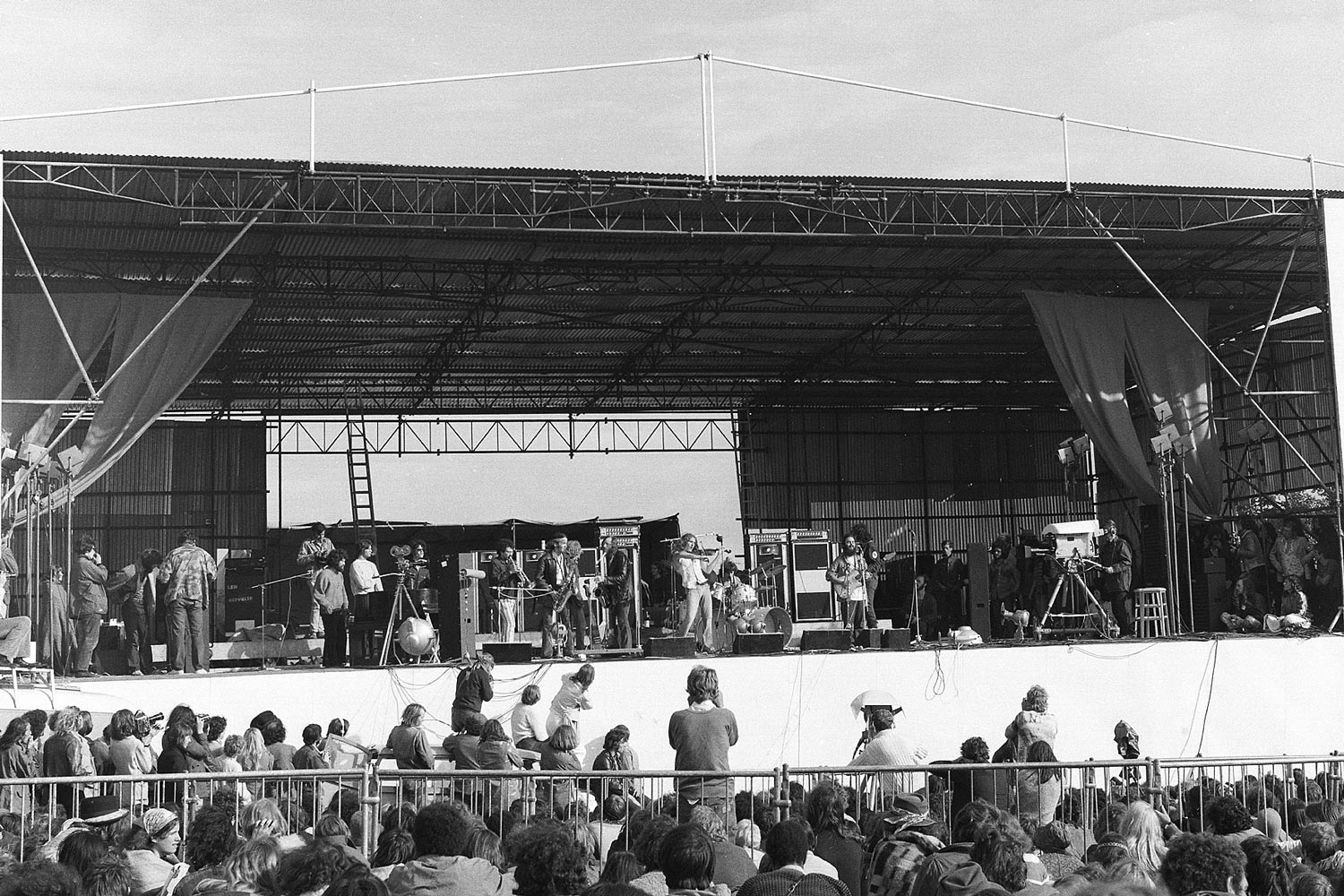 © Jake Matchett

© Jake Matchett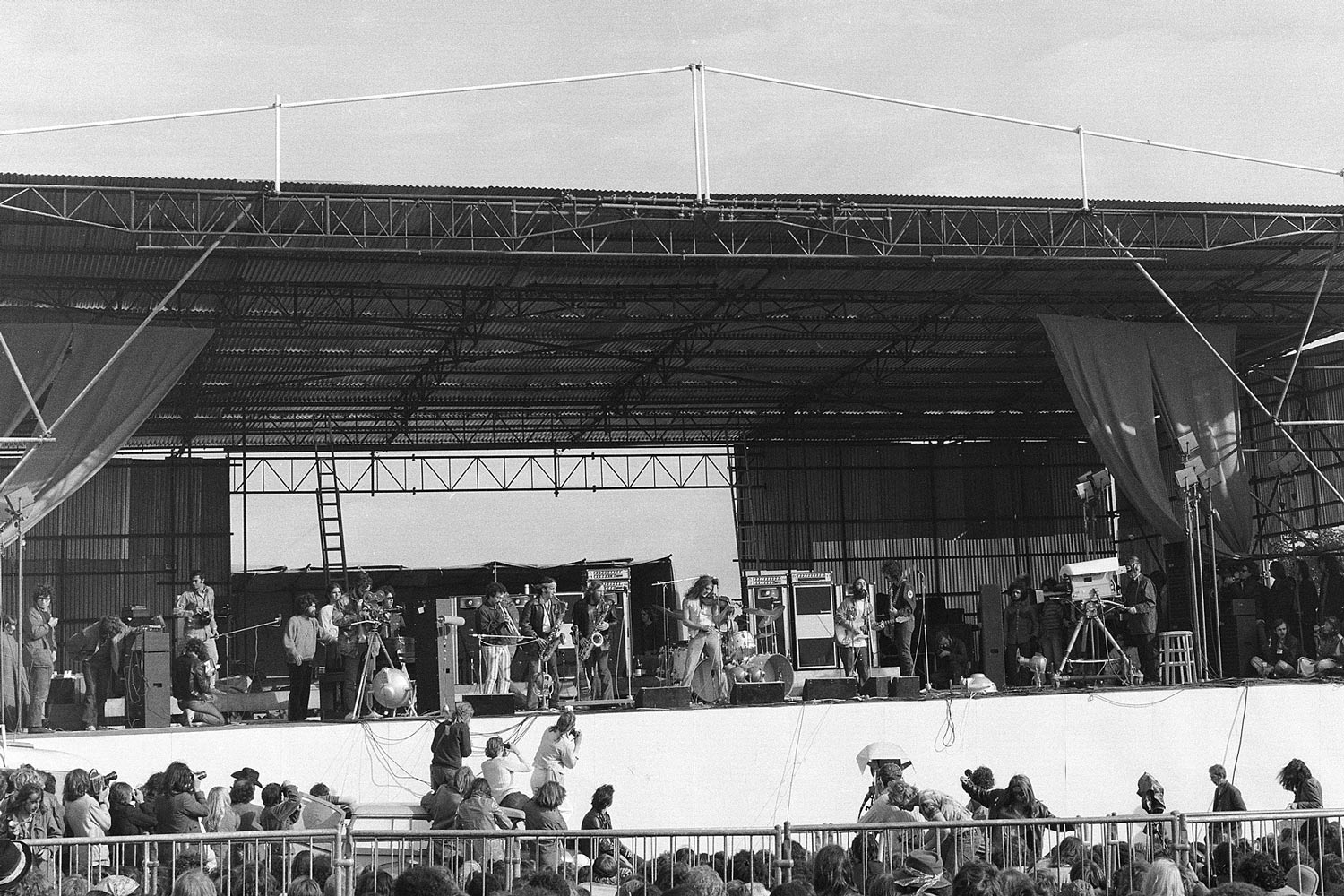 © Jake Matchett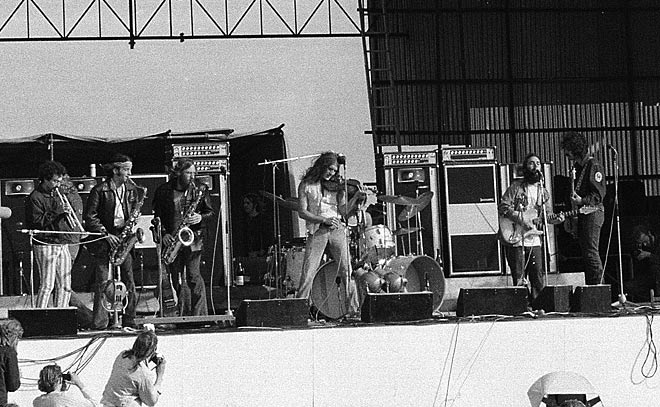 © Jake Matchett

© Jake Matchett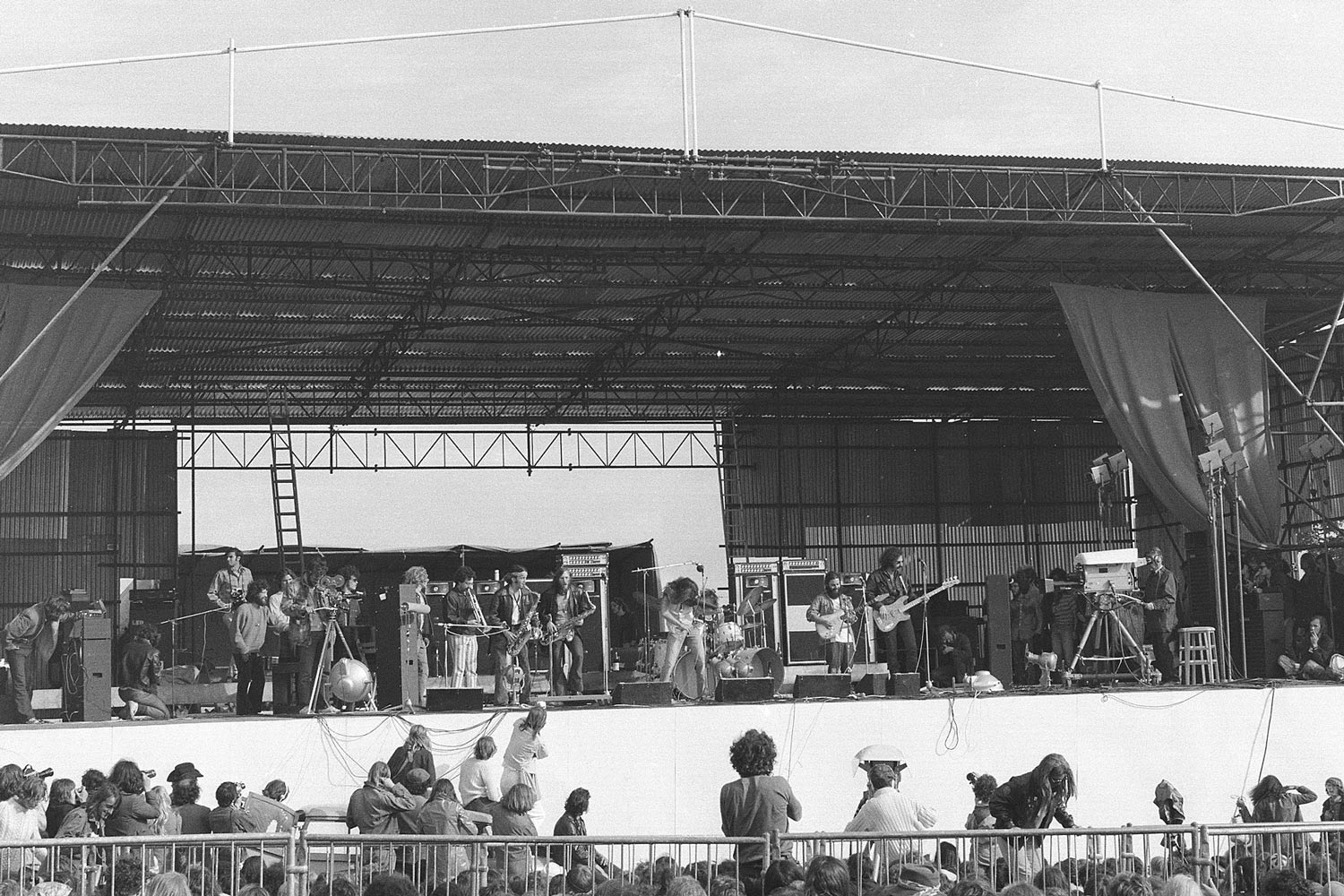 © Jake Matchett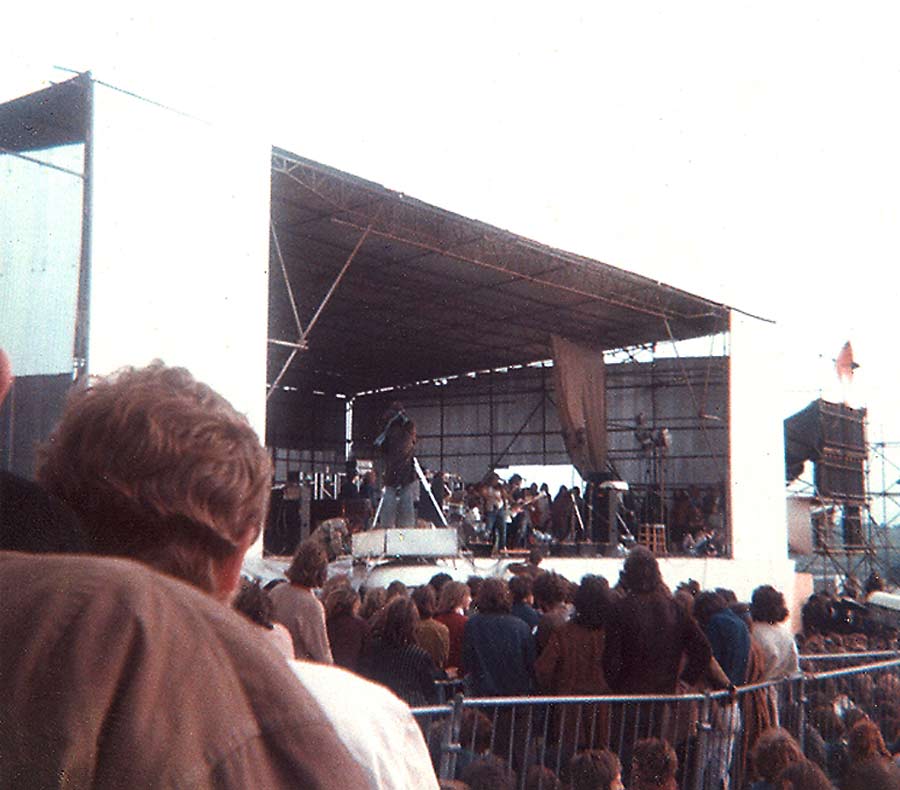 Flock onstage Bath 1970 © John Griffiths
Flock preceded Led Zeppelin onstage at Bath .According to a recent article, because the sun was setting and Led Zeppelin could make use of the sun as a backdrop to their show, infamous Zep manager/svengali the late Peter Grant , pulled the plugs on Goodman in mid song .
I have no recollection of this event happening and none of the reviews of the festival mention it either - I find this peculiar, as it would have been a major incident worthy of reportage, I mean how often do the plugs get pulled on an act mid way through their set at a major festival and no one actually reports it ? . What might have happened was that the set was cut short , but in the midst of a song , I doubt it , the tape we have cuts off right at the end of the song, but that could have just been bad editing or the tape running out.
An apocryphal story ? Probably, although given the history of the former Led Zeppelin manager, it is possibly the sort of thing that Grant would have done to anyone who got in his bands way .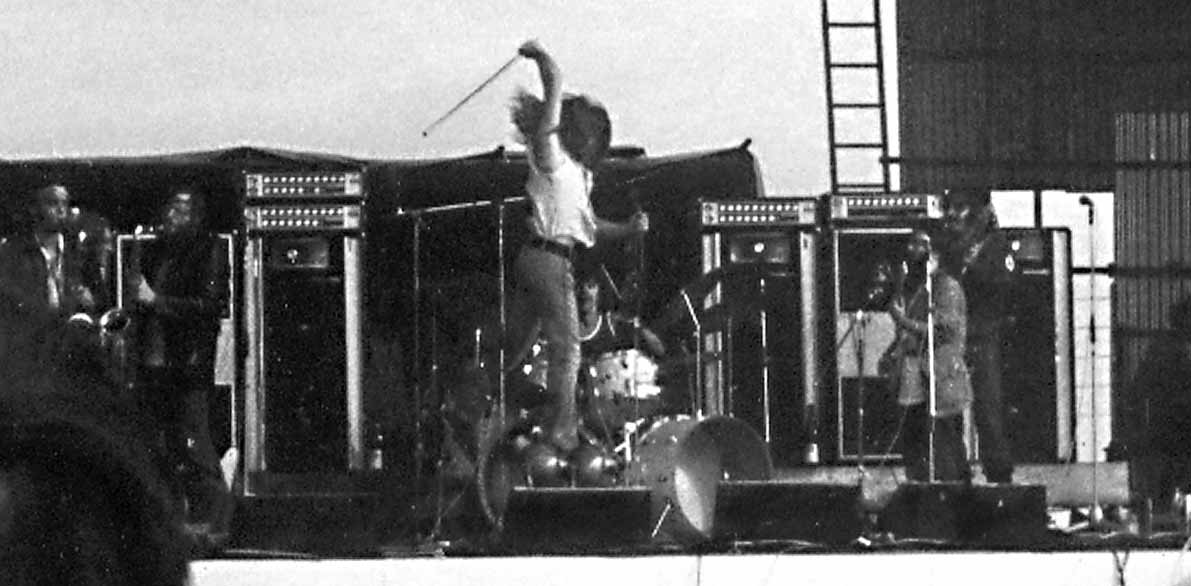 © Mark Harrison
Recently The Flock have reunited and feature a number of original members of the band ,for details visit their homepage .
---
---
Audio- visual Records
---
The artists
---
Reviews, photo collections and general information
---
8 mm Film Archive
Ross Mortimore's streaming Quicktime movie of the crowd features clear images of the stage PA , Colosseum onstage and bikers with Canned Heat at Bath as a soundtrack provided courtesy of Bob C .
Bandwidth and copyright restrictions mean we cant host audio/video so you will have to do with stills at the moment until we can do an alternative stream elsewhere. Please don't bug us to add it , we will do it when we have the time.
---
General information:
links menu to site map, ticket. pass out, transport, drug bust, films and festival arrangements.
External Links to Bath related merchandise ( with which we have NO commerical links whatsoever )
To celebrate the 40th anniversary of the 1970 Bath Festival we have brought out a special commemorative set. Anyone interested can view it on http://www.rockmusic-offer.co.uk/
A limited edition of reprints of the 1969 and 1970 Bath festival posters and Freddie Bannisters books on the Bath ,Lincoln 71 and Knebworth festivals can be bought online from the link below :
Rock festival memorabilia from various festivals can be viewed at the main Rock memorabilia page ,
Led Zeppelin at Bath photogallery
Visit the 1969 Bath Festival pages.
---