The Archive .
---
Big thanks to our sponsor Neil !

For information on today's festivals see eFestivals.co.uk
---
View at 1920 X 1024 res for best results.

Last updated June 2021 :new photos Led Zeppelin, Jefferson Airplane, Steppenwolf, Flock and Santana .
---
Canned Heat at Bath.
6-28-70. 6.00am.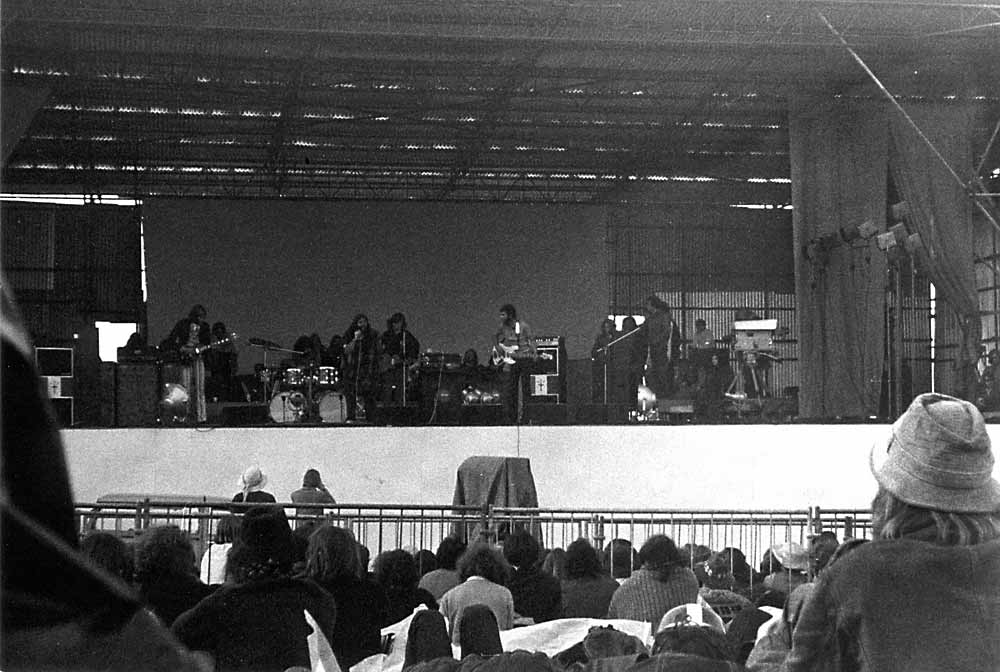 Canned Heat wow the early morning crowd at the Bath Festival © Mark Harrison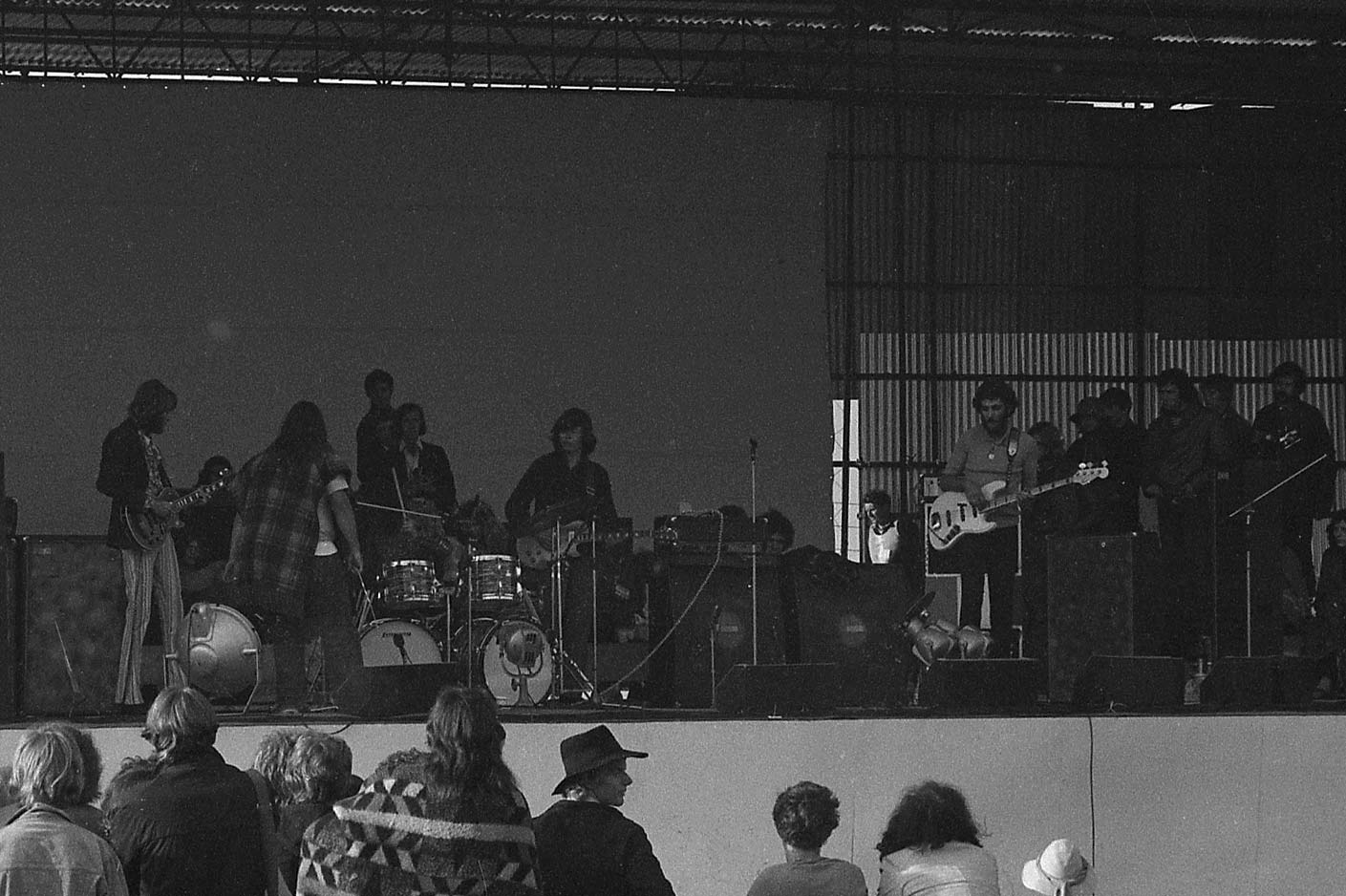 © Jake Matchett.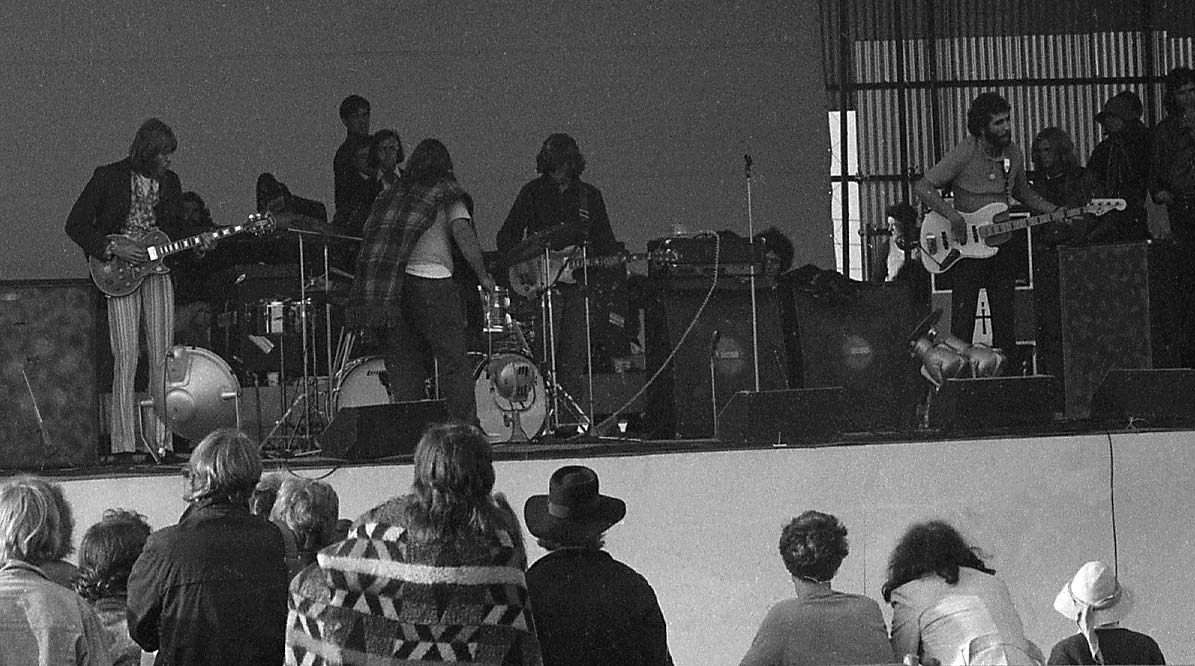 © Jake Matchett.
Personnel
Bob " The Bear "Hite -vocals
Al " Blind Owl " Wilson- guitar /vocals/harmonica
Adolpho"Fito "De la Parra-drums.
Henry Vestine - lead guitar.
Tony de la Barreda. -bass.

This was the last line-up featuring the late great Al Wilson , I did not see the performance at Bath , but caught the band at Leicester after Al had died. Bob Hite was a monster on-stage , he could really work a crowd to fever pitch , I clearly remember the stage bouncing up and down at Leicester as he boogied frantically around the stage , I kept on thinking he might go through it ! A great shame the Bear checked out so young, loss of a great blues shouter and stage personality. The good die young, its not fair!

Apparently the Heat came on really early in the Sunday morning, so most people missed them , just like I did.

The tape I have heard of this show is mostly very listenable, theres some minor vocal distortion , but most of the songs are clear and the playing is very good, especially considering how stoned the band were ( something they mention frequently) .

Stills are taken from super rare 8mm footage of Canned Heat onstage at Bath sent to us by Jochen Laschinsky ©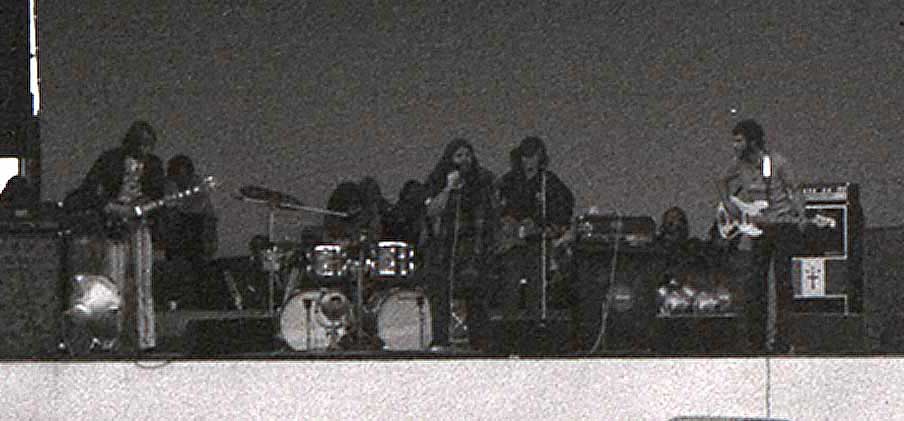 One of the last photos of Al Wilson onstage © Mark Harrison
The taper attributes the relatively decent sound to the fact that most people near him were asleep and lying down ,plus there was no wind, so his mic could pick up better then many of the other sets he recorded during the weekend. This was one of the longer sets of the festival, clocking in at just over 90 minutes. The 8mm footage of the bands onstage only lasts about 15 seconds or so, but on it you can see Bob Hite jumping as usual , testing out the strength of the stage floorboards !

Stills are taken from super rare 8mm footage of Canned Heat onstage at Bath sent to us by Jochen Laschinsky © .

Setlist
Roll Me Over Baby
Reefer Blues.
Somethings Gotta Go.
Pulling Hair Blues -
(with Al and Fito whilst Henry fixes a string )
Human Condition.
Future Blues .
Dollar Blues .
So Sad ( World in a tangle )
Lets Work Together.
We Like to Boogie >
Shake Rattle and Roll.
Encore:You Never Miss Your Water ( till the well runs dry )
Anyone who can help with more information Contact us
Images of Canned Heat performances from 1970.

---
---
Audio- visual Records
---
The artists
---
Reviews, photo collections and general information
---
8 mm Film Archive
Ross Mortimore's streaming Quicktime movie of the crowd features clear images of the stage PA , Colosseum onstage and bikers with Canned Heat at Bath as a soundtrack provided courtesy of Bob C .
Bandwidth and copyright restrictions mean we cant host audio/video so you will have to do with stills at the moment until we can do an alternative stream elsewhere. Please don't bug us to add it , we will do it when we have the time.
---
General information:
links menu to site map, ticket. pass out, transport, drug bust, films and festival arrangements.
External Links to Bath related merchandise ( with which we have NO commerical links whatsoever )
To celebrate the 40th anniversary of the 1970 Bath Festival we have brought out a special commemorative set. Anyone interested can view it on http://www.rockmusic-offer.co.uk/
A limited edition of reprints of the 1969 and 1970 Bath festival posters and Freddie Bannisters books on the Bath ,Lincoln 71 and Knebworth festivals can be bought online from the link below :
Rock festival memorabilia from various festivals can be viewed at the main Rock memorabilia page ,
Led Zeppelin at Bath photogallery
Visit the 1969 Bath Festival pages.
---