The Archive .
---
Big thanks to our sponsor Neil !

For information on today's festivals see eFestivals.co.uk
---
View at 1920 X 1024 res for best results.

Last updated June 2021 :new photos Led Zeppelin, Jefferson Airplane, Steppenwolf, Flock and Santana .
Its A Beautiful Day
6-27-70.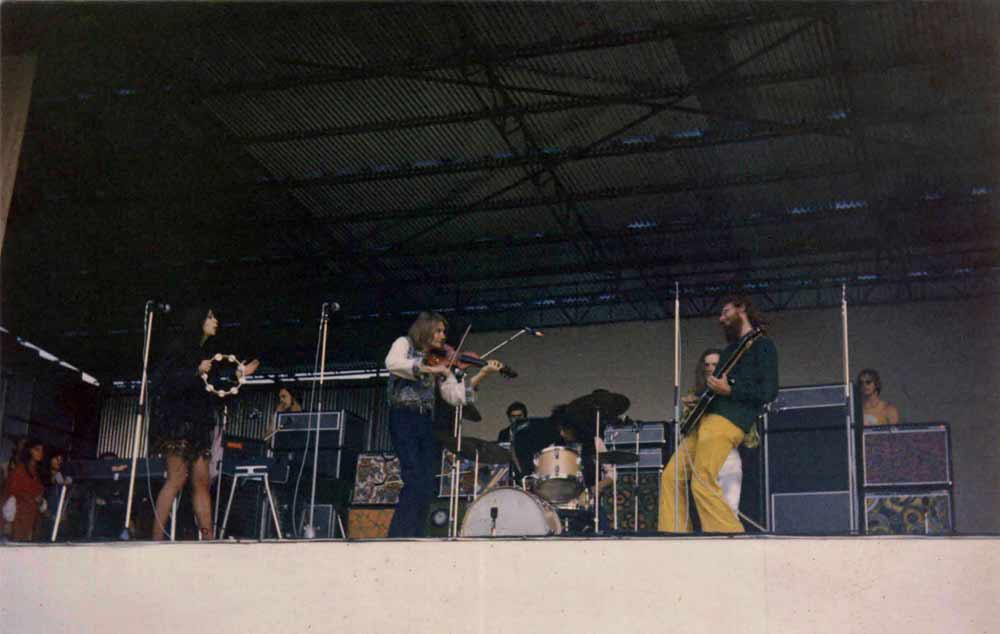 Its a Beautiful Day onstage at Bath 1970 © Derek Halsall
Its a Beautiful Day onstage Bath 1970 © Thomas Henry

Its A Beautiful Day was the showcase for David and Linda Laflamme.They enjoyed a brief vogue in the early 70's ,their reputation built largely on the strengths of their 1969 LP entitled imaginatively- 'Its A Beautiful Day."

This featured some of the songs they played during their set at Bath, but by this date they had also released their second album, Marrying Maiden, and the bulk of the set features songs from this waxing , which I.M.H.O is less strong overall than their debut album .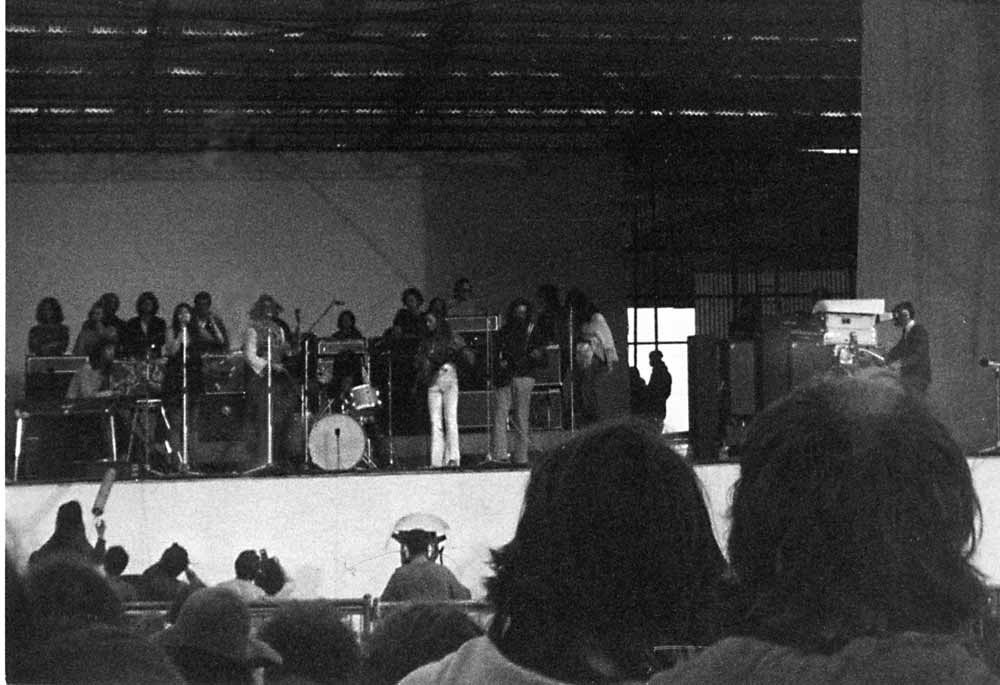 © Mark Harrison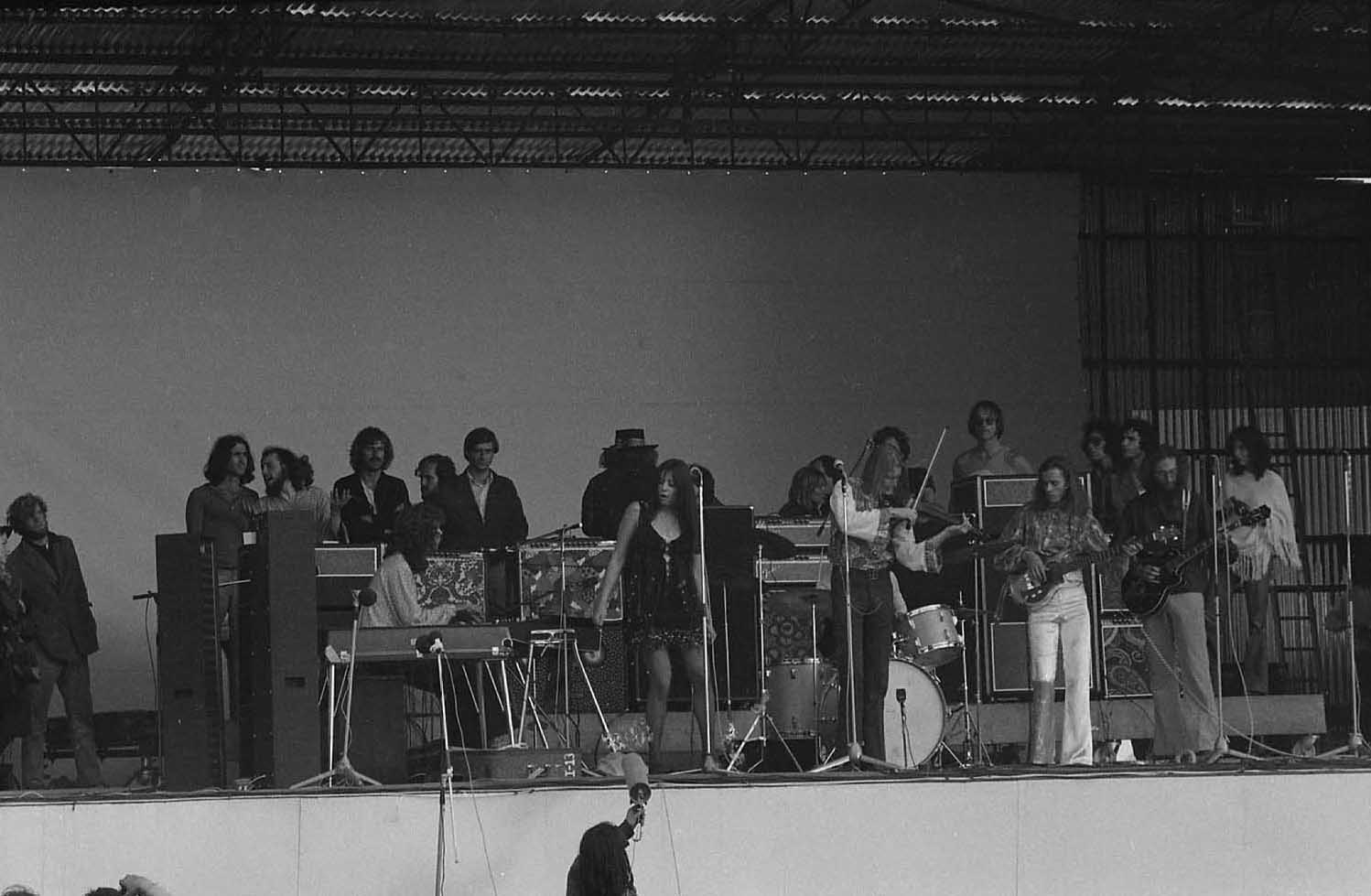 © Jake Matchett.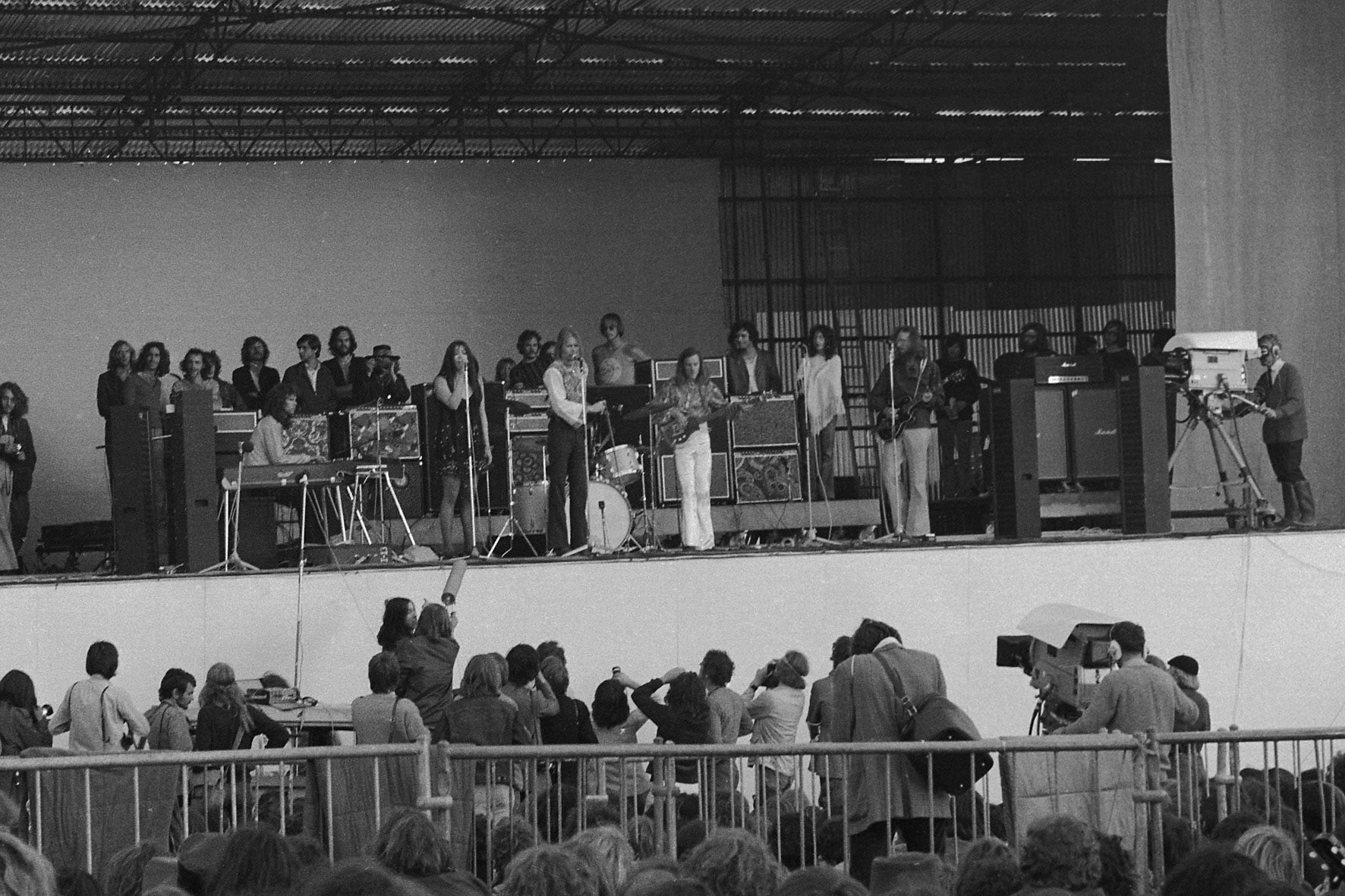 © Jake Matchett.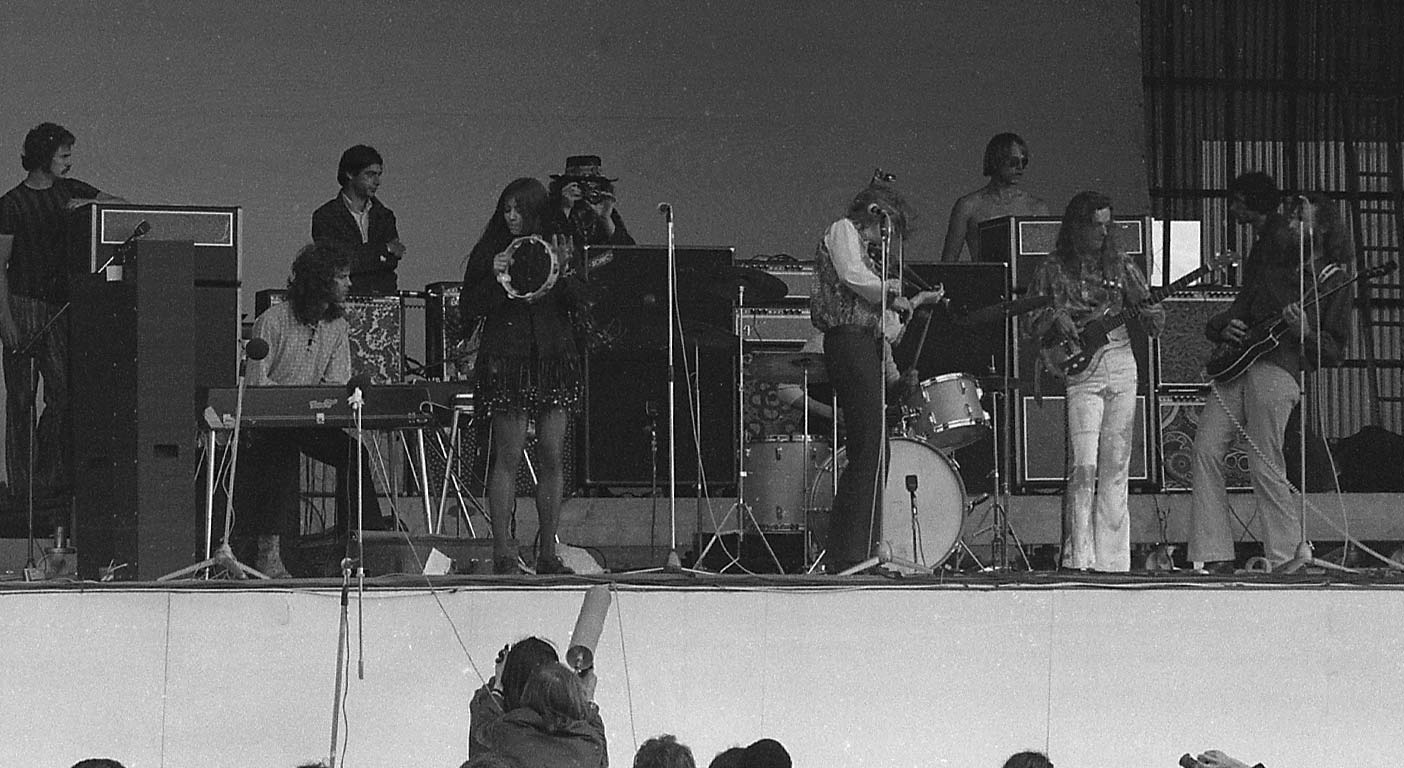 © Jake Matchett.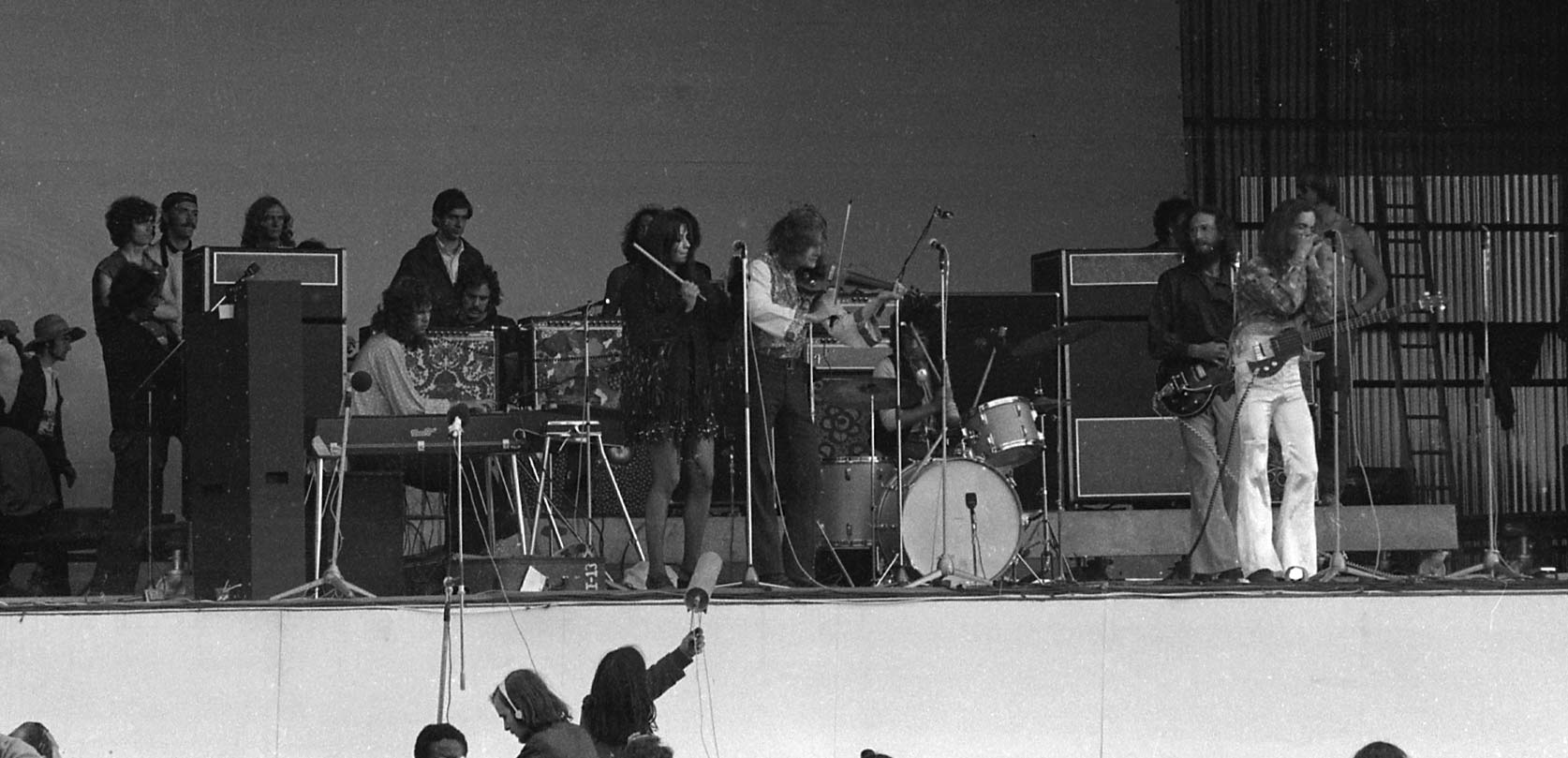 © Jake Matchett.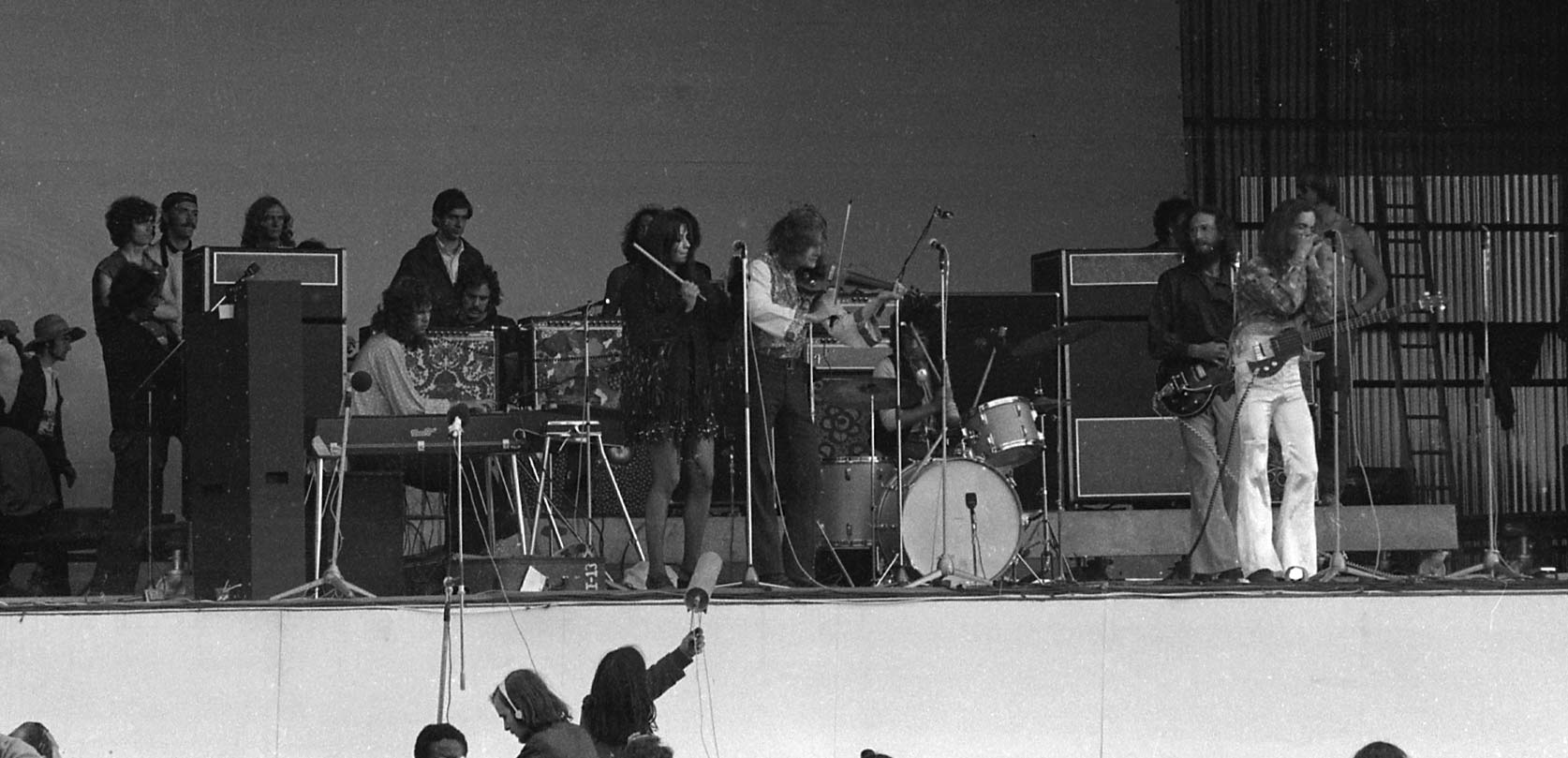 © Jake Matchett.
The band disappeared from the music scene in the mid 70s due to some major contractual hassles with their manager , which prevented them from releasing any new music,.To read this sorry saga and find out how the Laflammes are doing nowadays, go here to Jeff Webb's IABD site

An exciting band live, I.A.B.D's performance stocks were boosted by the fact that the lead singer , Patti Santos, was what could be described as 'winsome ' and David's violin playing was pretty fearsome too. The group got into some long instrumental numbers such as "Bulgaria" and "Time Is " , which built into huge jams featuring frenzied violin pyrotechnics from David.
We have a complete tape of this show, which is regretably marred throughout by major distortions.

---

set list

Don & Dewey
White Bird
Hoedown
It Comes Right Down To You
Soapstone Mountain
Essence Of Now
Time Is
Bulgaria

Personnel.

David LaFlamme-violin /vocals.
Fred Webb. -keys .
Hal Wagenet-Guitar.
Mitchell Holman - Bass
Val Fuentes-Drums
Pattie Santos- Vocals.

Highlights of this set are Time Is -which develops into a lengthy jam - as well as Soapstone Mountain , Hoedown and Bulgaria. This last number builds into a goodly jam which goes into some frantic spaces and is much longer than the album version.The sun actually shone during this set , which probably helped the band get the crowd going, its harder to boogie when you are wrapped up in a plastic sheet.

In general , the faster songs seem to be appreciated more by the audience, one goon in particular keeps on shouting RUBBISH during the quiet bits. However, the set ends to a healthy round of applause, so the band seem to have won most people over in the long run, and Patti can be heard to say, "Thanks people ,we love you " , so the band seemed happy about their reception as well.










© Ian Morrison .
Its A Beautiful Day on-stage at Bath . photo courtesy of Ian Morrison . Note presence of sound and video operators.This could mean the footage still exists and might be included on any possible release of film footage from the festival.

More Its a Beautiful Day pix here taken from the Kralingen festival the day after Bath
Toby Grey , currently playing with the LaFlammes, has a web page on the band here
| | |
| --- | --- |
| Saturday afternoon crowd watch Its a Beautiful Day onstage Bath 1970 © Thomas Henry | |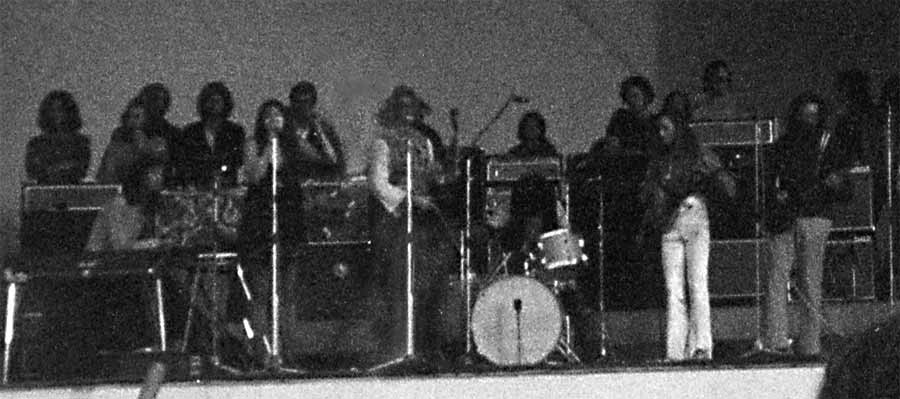 © Mark Harrison
---
---
Audio- visual Records
---
The artists
---
Reviews, photo collections and general information
---
8 mm Film Archive
Ross Mortimore's streaming Quicktime movie of the crowd features clear images of the stage PA , Colosseum onstage and bikers with Canned Heat at Bath as a soundtrack provided courtesy of Bob C .
Bandwidth and copyright restrictions mean we cant host audio/video so you will have to do with stills at the moment until we can do an alternative stream elsewhere. Please don't bug us to add it , we will do it when we have the time.
---
General information:
links menu to site map, ticket. pass out, transport, drug bust, films and festival arrangements.
External Links to Bath related merchandise ( with which we have NO commerical links whatsoever )
To celebrate the 40th anniversary of the 1970 Bath Festival we have brought out a special commemorative set. Anyone interested can view it on http://www.rockmusic-offer.co.uk/
A limited edition of reprints of the 1969 and 1970 Bath festival posters and Freddie Bannisters books on the Bath ,Lincoln 71 and Knebworth festivals can be bought online from the link below :
Rock festival memorabilia from various festivals can be viewed at the main Rock memorabilia page ,
Led Zeppelin at Bath photogallery
Visit the 1969 Bath Festival pages.
---