The Archive .
---
Big thanks to our sponsor Neil !

For information on today's festivals see eFestivals.co.uk
---
View at 1920 X 1024 res for best results.

Last updated June 2021 :new photos Led Zeppelin, Jefferson Airplane, Steppenwolf, Flock and Santana .

Joe Jammer at Bath.
6-27 & 28-1970.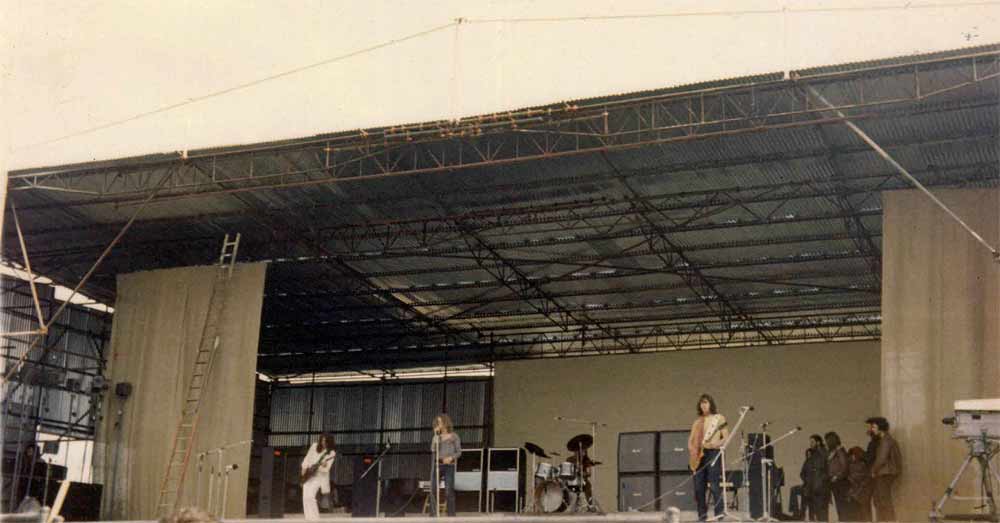 Joe Jammer © Derek Halsall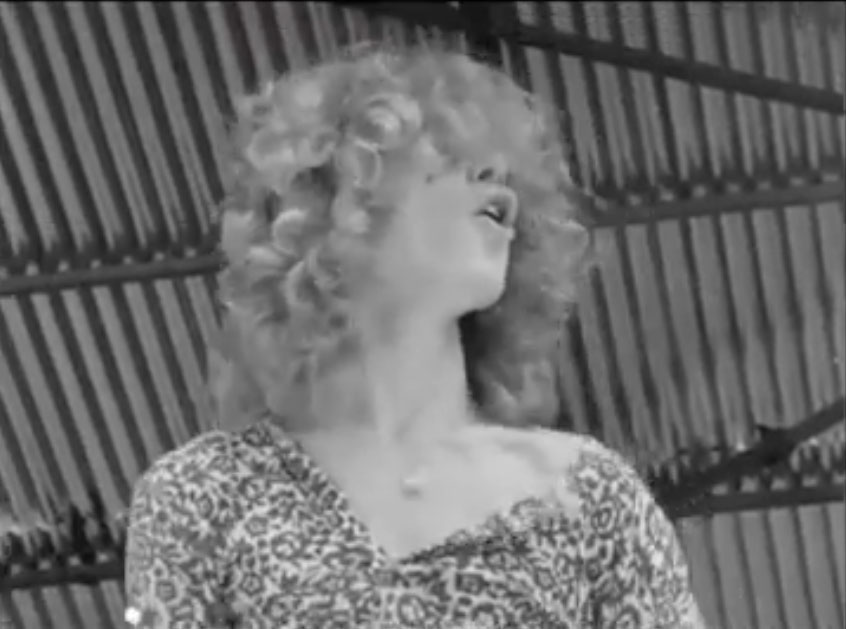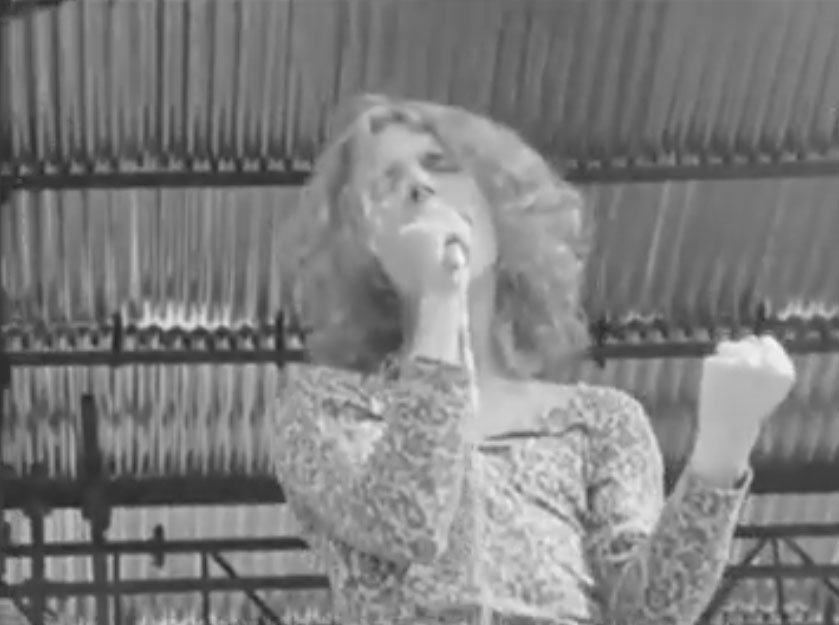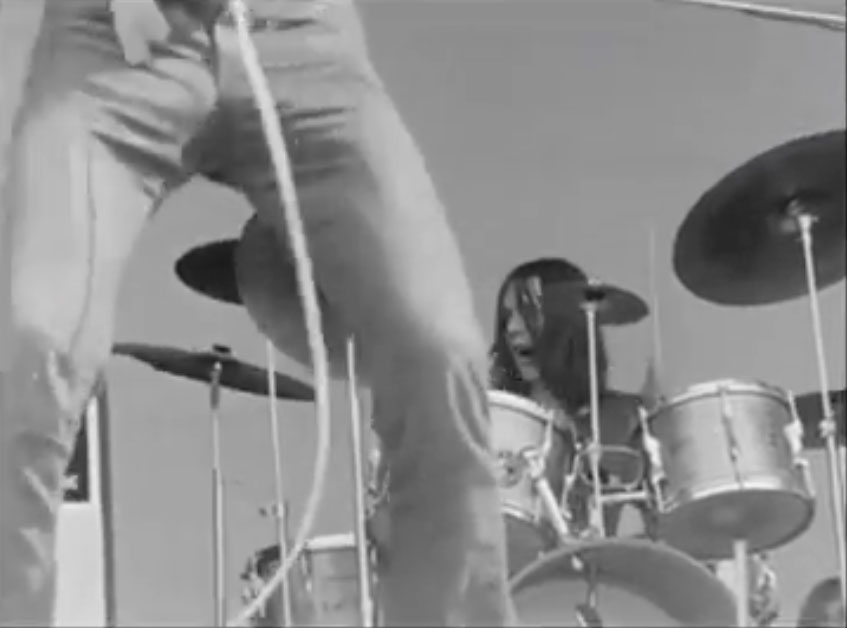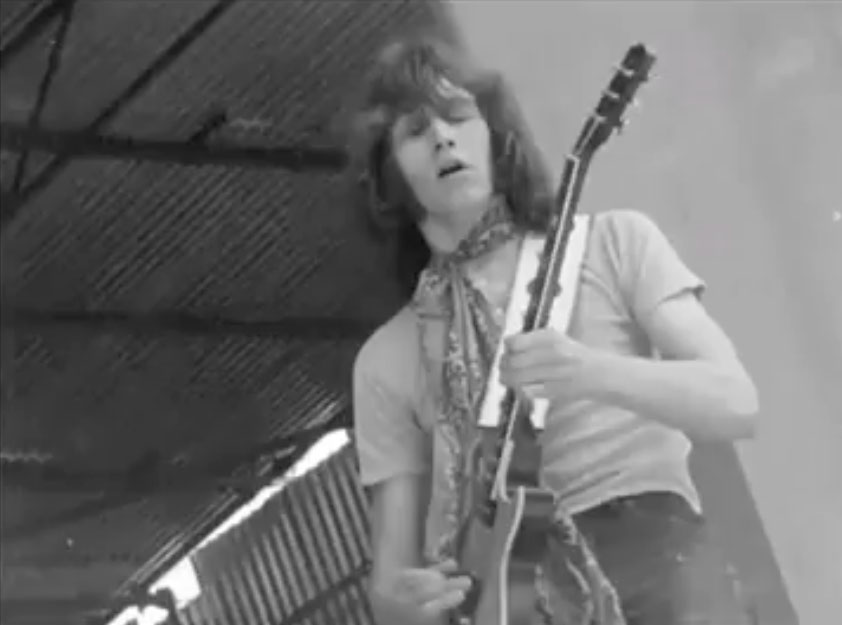 Joe Jammer took on the role as the festival house band and they appear to have played whenever there was a big lull in procedings.
I seem to have purged any recollection of Joe Jammer from my memory. Perhaps for good reason, the Melody Maker called them "untogether and tedious" and the crowd did not like them much, as festival survivor Tony Burke says

" I also remember that c**t Joe Jammer being shouted to get the fuck off from the stage - that was us along with much calling for Wally."
I can well remember the Wally calling -which was a quaint British crowd custom of the times , repeated in this era , ad nauseum -but recollections of Joe Jammer- no, none at all..........

Personnel of the band at this stage was :
Joe Jammer : gtr
Richard Thomas : Drums
Frank Farrell : Bass
Steve Hoard : Vocals
I recently was contacted by the then drummer of Joe Jammer- Richard Thomas and we exchanged a few e-mails on the subject of the band , their experiences at Bath and their later careers as musicians.
" I was drummer for Joe Jammer at Bath. The reviews were a bit cruel though not without some justification, the band was unprepared, in fact Bath was only its second gig... very much not a together band at that stage. Joe Jammer was a young American guitarist who had jammed with Led Zep on US gigs... was brought over to England by Peter Grant and told to get a band together. Mickey Most was brought in as record producer. I was auditioned and got the drum gig, we started recording both an album and getting a live set together, and were still in this process when the Bath gig came up... we shouldn't have really been on that stage yet. After Bath in spite of the powerful management the band never got a great deal further and I left to join prog rock band Jonesy. Jo Jammer spluttered on with a changed line up for a while before he returned to America. He is still gigging around Chicago to this day I think."

I mentioned the fact to Richard that Freddie Bannister , in his biography ' Just Broken Even ' refers to Formerley Fat Harry as the band who went onstage and played to molify the crowds, strangely , there is no mention in his book of Joe Jammer , yet there are no reports of F F Harry being on the bill either in the press or by attendees , Richard replied :
"I remember the band Formerly Fat Harry too (I think they were one of the Blackhill Entertainments bands) but whether they played outside at Bath I don't know. Strangely the roady of the band I was in before Joe Jammer (a Birmingham band called 'Breakthru') was FFH's roady probably around this time. Joe Jammer were maybe not even on the bill for Bath officially I'm not sure. Because Peter Grant was our manager, he probably swung it for us at the last minute. Joe Jammer didn't have much choice about playing so much... the people backstage just said 'get on' and we did. Though you say the audience was hostile... it actually wasn't... we did not go down well and there were maybe calls of 'get off' or words to that effect from a few.. but we were fairly politely received in the main if not with any enthusiasm. At least that's how it felt from onstage... you are a bit isolated from the crowd at big festivals. In fact Joe seemed to think we had gone down well, but the year before this I had done the Plumpton Jazz and Blues festival with 'Breakthru'. They had gone down a storm and I well knew the difference!
At Bath I just wanted to get off as soon as possible. The material we were playing was new and under rehearsed and a lot of it not so good, mostly written by Joe who was only 18 at this time and not too experienced. (I was by contrast an old man of 20.) At Bath I remember sleeping overnight in Led Zeps caravan with a girl, and waking up with Robert Plant and John Bonham looking over me next morning when they arrived waiting to claim their quarters. Joe Jammer played again that day... and I remember looking offstage to my right, and there was John Bonham and another drummer called Mac Poole smiling at me. I was well embarassed. Bonham was one of my hero drummers who I knew only on nodding terms , Mac another very good drummer who I knew well had helped me out when I was getting started as a drummer. We were all from the Birmingham area, they were a few years older than me, and I wished they weren't there watching me at this particular gig!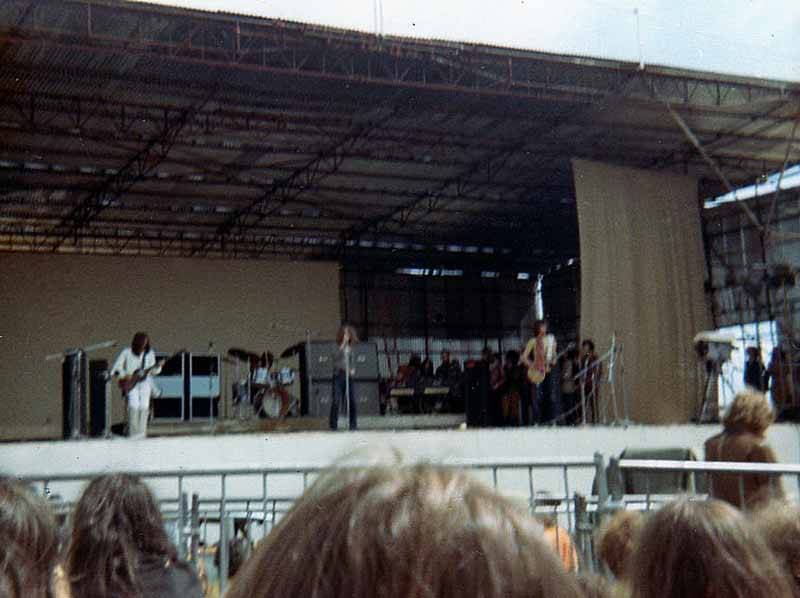 © Al Bye
Backstage the organisation was frantic, but that is par for the course with festivals I have played at. There were some great bands. I watched the Mothers of Invention from the side of stage. God they were good. Aynsley Dunbar on drums was tremendous, the singers from the 'Turtles' were with them and they were just great, and Zappa was so in control of it all, incredible band leader. I can't remember anything else happening backstage much. It was very calm mostly, most of the action was happening in the crowd I reckon. There was a big marquee backstage where the bands could drink and relax I remember thinking how different it was to be out in the crowd while the bands had all that space and comfort of the alcoholic\substances\female variety backsatge! I watched Led Zep in the evening. they were great. Robert Plants echoed vocals soaring in the darkness. John Bonham just too good. I never saw a heavy rock drummer to match him to this day. Effortless and very original in his style.
The personnel you listed for Joe Jammer is wrong ( I have now changed this in accordance with Richard and Joe Jammers information ) . This was the first incarnation of Joe Jammer. I was the only Brit, the singer and bass player were American, and stupidly I can't even recall their names. I know the bass player was from Chicago like Joe, and the Singer was from the West Coast, San Bernardino I recall. Reg Isodore joined a while later, then I left the band and Tony Stevens arrived at that point I think. You can get current info on Joe Jammer at this website http://www.sopromusic.com/joejammer/ and contact him via mailto:webmaster@sopromusic.com He would be able to recall the names I'm sure.
Just another quick follow up. I just called Joe in Chicago to plunder his memory! The line up as he remembers for Bath is: Joe Jammer, (gtr) Frank Farrell (Bass) Steve ? (the american vocalist who's surname neither of us can recall) me (drums) I didnt mention Frank Farrell to you yet. He was a bass player friend from Birmingham, who had played with me in 'Breakthru' who I brought into the band after the original american bassist (Tom Blecker) had left. Frank was a very talented guy, later bassist with Supertramp on their second or third album, and later again songwriting partner with Leo Sayer (They had a UK number one with the song 'Moonlighting'.) Frank sadly died about 3 years ago now. I think this is the correct line up."
Many thanks to Richard for providing the Joe Jammer information . His recollections also give us an idea of what it was like to be a musician at the festival .
Bath did not prove to be any sort of breakthrough for Joe Jammer , they later had one album called
BAD NEWS (Regal Zonophone SLRZ 8515) 1973 SC
I have no idea what they played at Bath ,but I know when they came on. They played for about two hours in Sunday after their official appearance on the Saturday and were once again shouted at a great deal by a portion of the audience who wanted to see Zappa and the other advertised bands. Their ordeal was shortened by the arrival of Donovan who made an unscheduled appearance .
One feels rather sorry for them in retrospect, no support band should be expected to play two hour sets in front of 100,000 people , they were just not ready for it . Ok they were a very ordinary band, but considering this was only their second gig they did a pretty good job and as we see by Richards recollections , they no choice about going on twice or playing such long sets .
Apparently Joe Jammer has some contemparary fans , we were sent this recently
"Yes Joe jammer is alive and well and at the age of 53 stil has the spark of a guy less than half his age and the neg article on him about Bath is horse shit he still holds gigs together and holds crowds where ever he plays give him credit hes a full timer and hes not some weekend warrior wanabe he is the real deal any one who can hold a crowd and perform is doing it people who write bullshit about are usually WANABEEEEEEEEEEEEESSSSSSS

With truth and respect for all

Drummer

Billy Pisano"

---

Around the time of the Bath Festival, Joe lived in the room above me in Park Rd, near Baker Street, and Frank
had the room opposite mine. They rehearsed in Franks room using bits of Zepp's gear, some of which
was kept in the hall-way, under the stairs !!! I think Plant had a room at the top of the house, he sometimes
called in to chat-up my women (I had three living there, including Joe's).
Joe was a really solid, decent bloke. I spent times with him talking about music and bands, or checking-out the
rare guitars he kept under his bed (one was a Guild, with a floating bridge !!!)
Frank was an Aries, . . . I'm a Virgo, and that, according to Elyssa, was why we didn't get on. Personally,
I think it was because I was young, and mouthy. Frank was the intelligent type . . . I wasn't.
I just read on your website that he died three years ago. I always imagined we'd meet up again and sort it out.
I left the house at the end of '69 to join a band up north . . . 'Speed & The Good Egg' . . an outstanding career move ,
and never saw my housemates again, although I kept in touch with Elyssa for a couple of years, and spoke to Plant
from time to time.
Anyway, just stumbled across the article, recognized a few names, and started to rambling on . . . .
Hope you don't mind.

Brockway

---

The singer of this band was American – from Riverside, California – STEVE HOARD –

He'd come over to be the singer in the MISUNDERSTOOD II (1969) when Nigel Thomas asked steel player Glenn Ross Campbell to come back to the UK and capitalise on the original band's growing legend.

Glenn of course was top of the charts at the time of Bath in Juicy Lucy with a revamped version of Bo Diddley's 'Who Do You Love?' which the original Misunderstood had done such a powerful version of .

Best wishes

Nigel


Anyone with more info on Joe Jammer at Bath Contact us
---
Audio- visual Records
---
The artists
---
Reviews, photo collections and general information
---
8 mm Film Archive
Ross Mortimore's streaming Quicktime movie of the crowd features clear images of the stage PA , Colosseum onstage and bikers with Canned Heat at Bath as a soundtrack provided courtesy of Bob C .
Bandwidth and copyright restrictions mean we cant host audio/video so you will have to do with stills at the moment until we can do an alternative stream elsewhere. Please don't bug us to add it , we will do it when we have the time.
---
General information:
links menu to site map, ticket. pass out, transport, drug bust, films and festival arrangements.
External Links to Bath related merchandise ( with which we have NO commerical links whatsoever )
To celebrate the 40th anniversary of the 1970 Bath Festival we have brought out a special commemorative set. Anyone interested can view it on http://www.rockmusic-offer.co.uk/
A limited edition of reprints of the 1969 and 1970 Bath festival posters and Freddie Bannisters books on the Bath ,Lincoln 71 and Knebworth festivals can be bought online from the link below :
Rock festival memorabilia from various festivals can be viewed at the main Rock memorabilia page ,
Led Zeppelin at Bath photogallery
Visit the 1969 Bath Festival pages.
---
---