The Archive.
Updated Nov 2018: new image galleries
---
| | |
| --- | --- |
| | May 31st 1975 |
Caravan.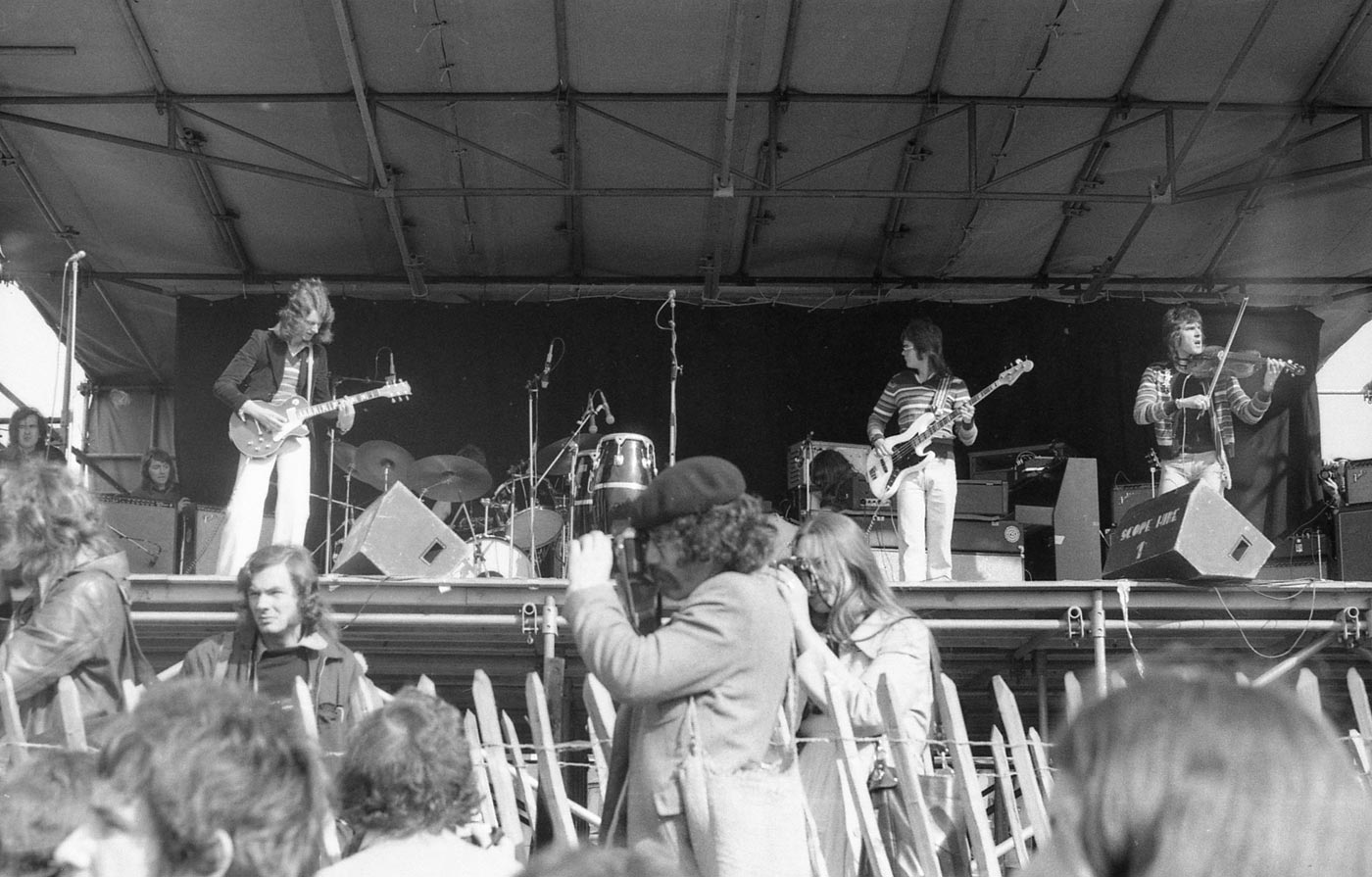 @ Ian Loveday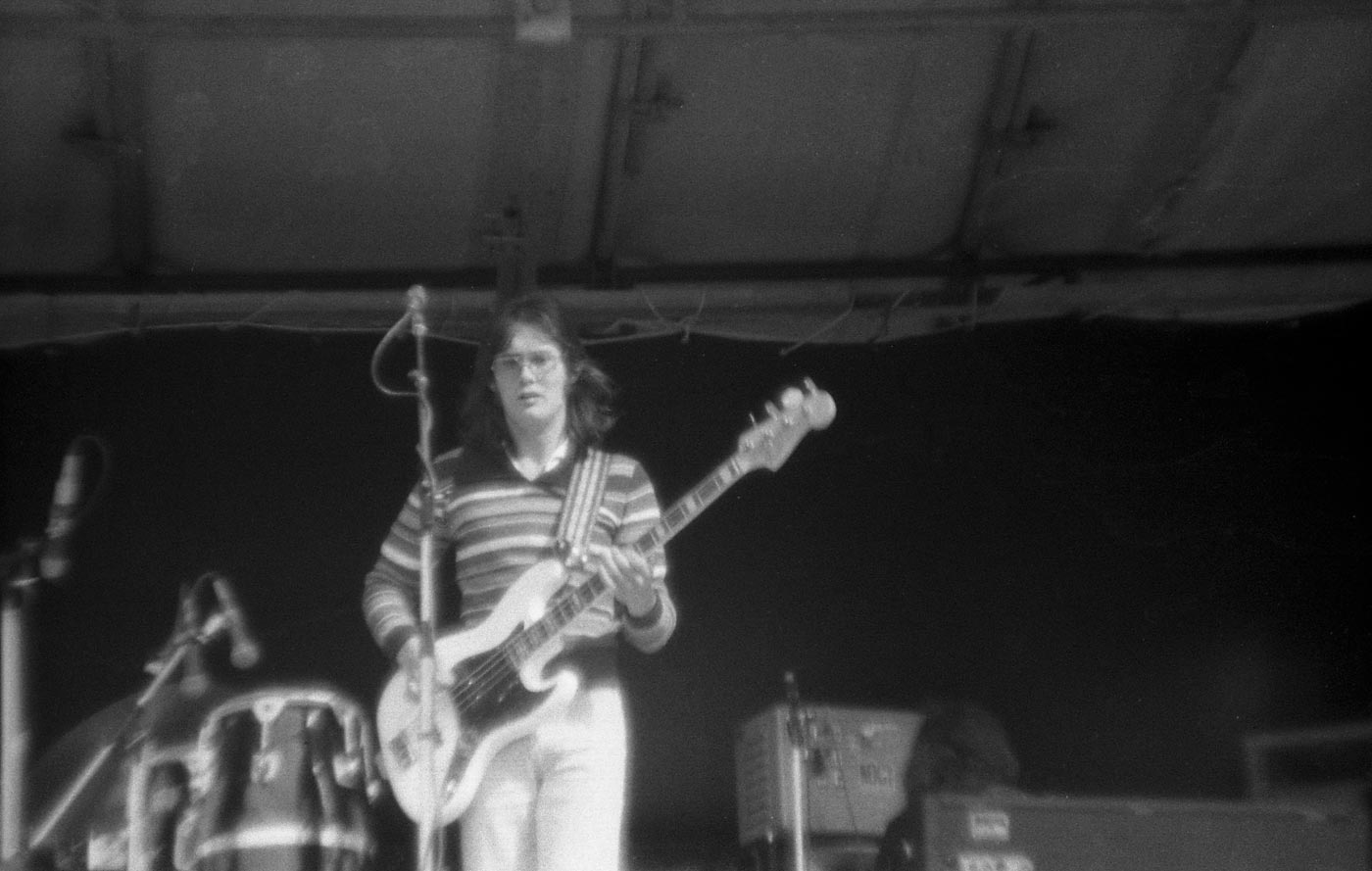 @ Ian Loveday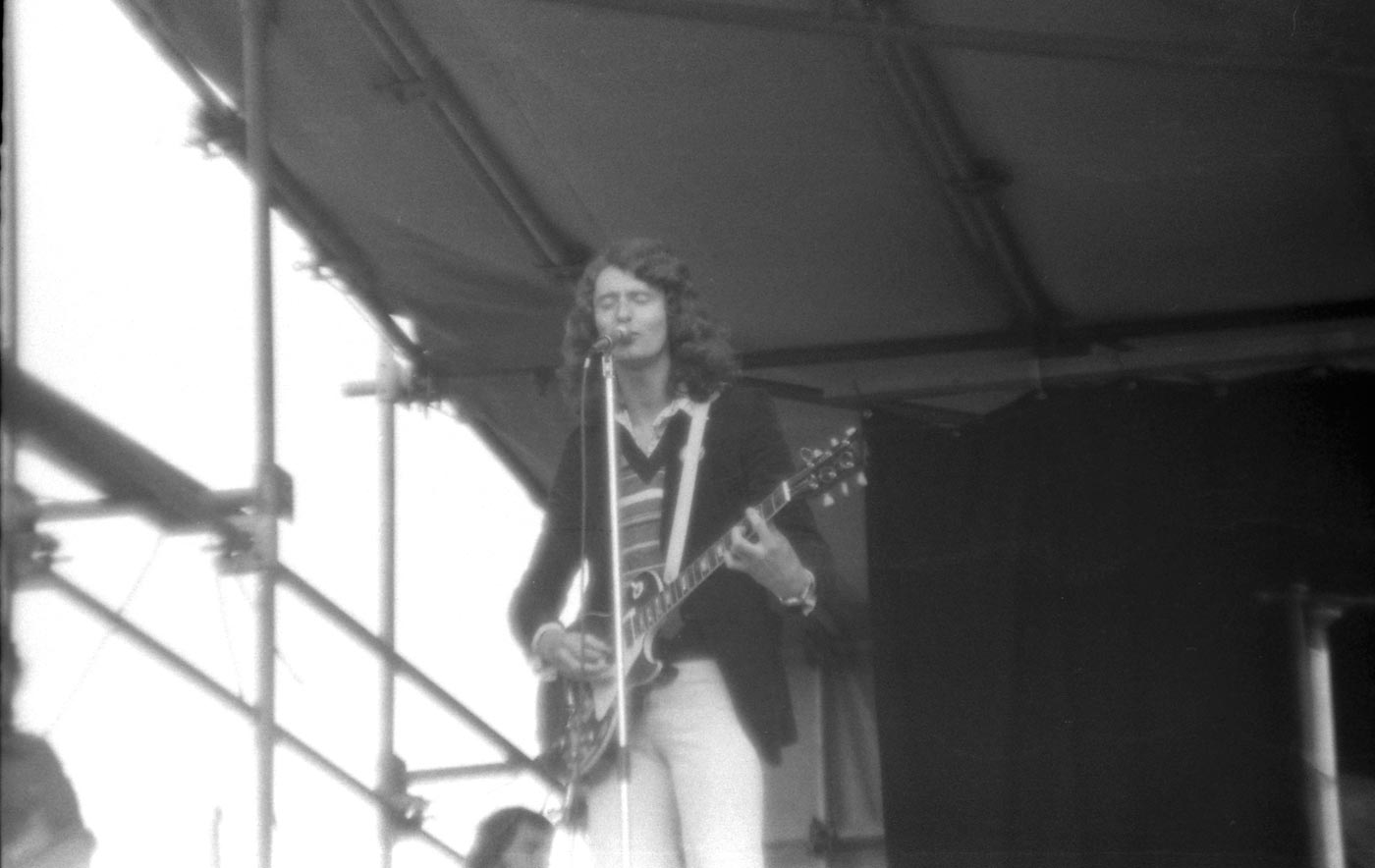 @ Ian Loveday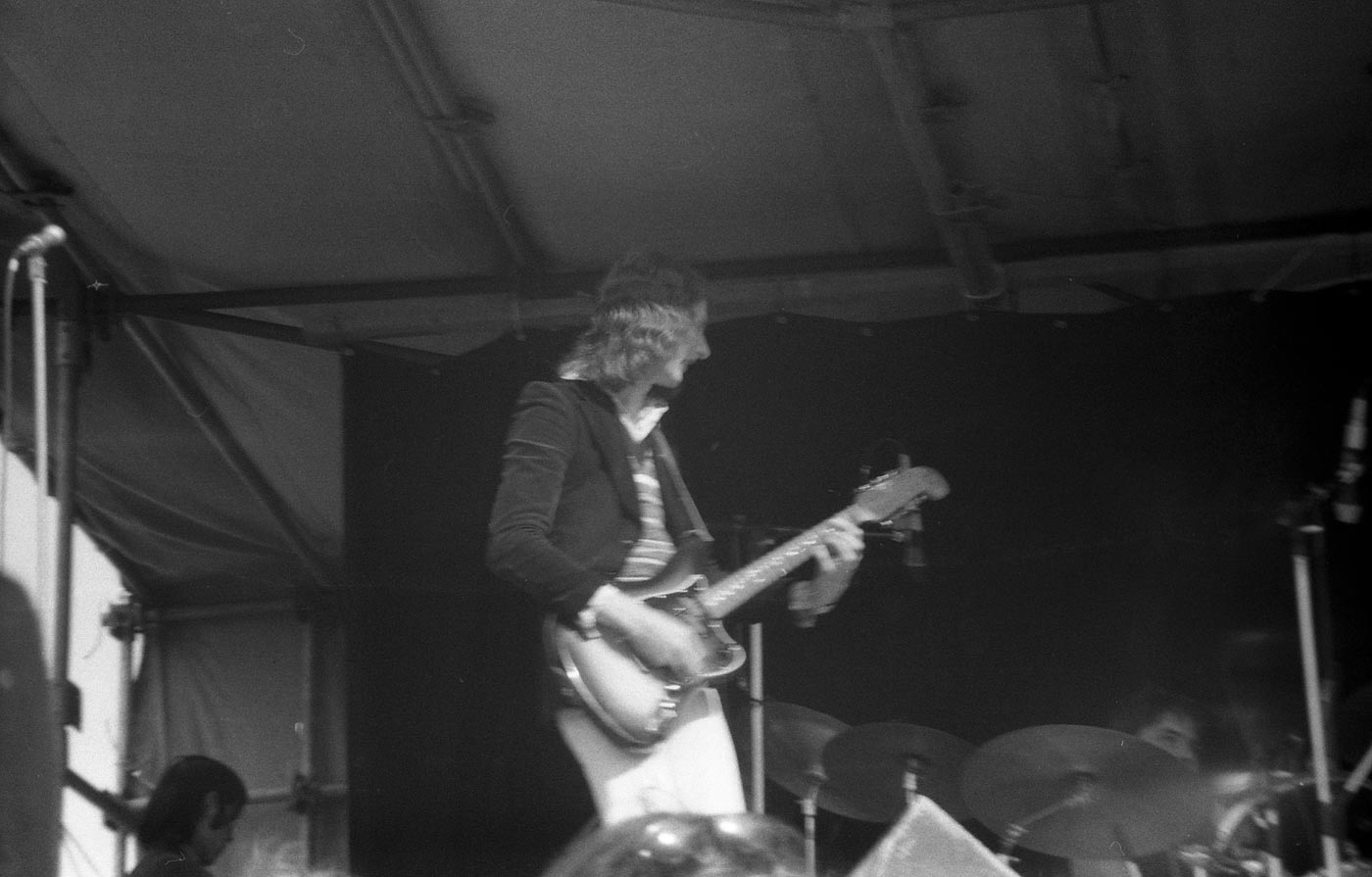 @ Ian Loveday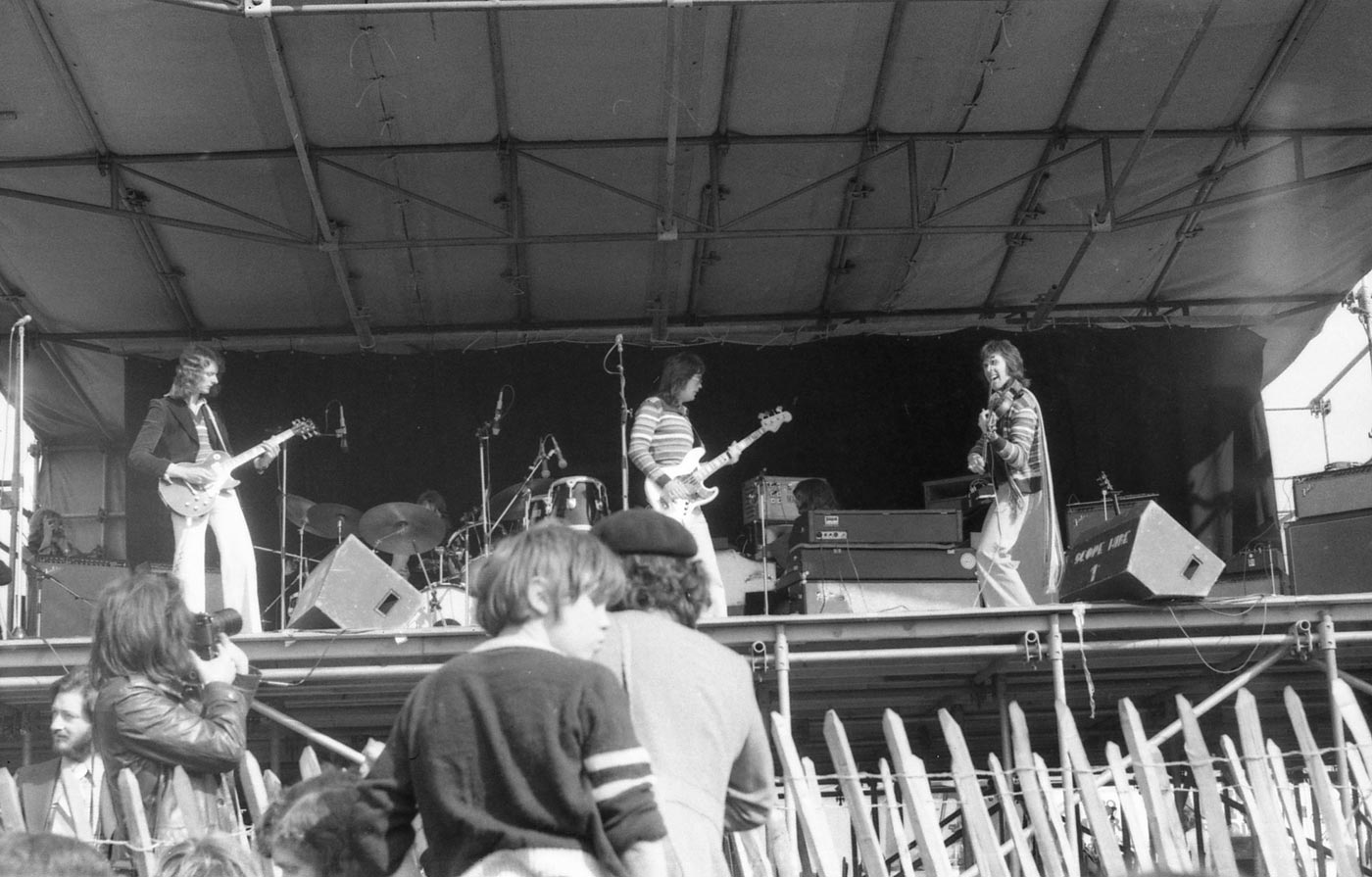 @ Ian Loveday
Setlists and recordings.
---
Caravan

Show Of Our Lives
Memory Lane Hugh
Headloss
Dabsong Conshirtoe
Virgin On The Ridiculous
Be Alright
Chance Of A Lifetime
Love In Your Eye
For Richard

Unfortunately this is not the radio broadcast from Hyde park as Dave Sinclair has left and has been replaced by Jan Schelhaas but it is from 75 and is indicative of what they probably would have played at Hyde Park.
Some images and info on Caravans very complicated personnel changes plus two photos from Hyde Park are contained in the CD booklet in an edition of the album "Cunning Stunts"
---
A teensy weensy little picture of Joan Armatrading and band at Hyde Park may be viewed with a microscope here although you can view at a larger format if you register.
Press reviews of this show can be accessed here
---
These pages are a celebration of the Hyde park concerts. The highs , the lows, the good uns and the bad uns . We'll try to provide whatever info there is available on each event , recordings availability, photos, reviews, etc. and hopefully , you will want to add your memories here too.
---
Contents


Concert reviews and info -1968-71
(These pages include large photogalleries of the concert, most especially King Crimson and Jack Bruce. )

Concert reviews and info -1974-76( all updated Nov 2018)
June 29th 1974 Kevin Ayers, Nico, Chapman Whitney Streetwalkers, Kevin Coyne,Gong, Gt Moore and the Massed Reggae guitars
August 31st 1974 Roger McGuinn ,Roy Harper and Heavy Friends , Julie Felix, Chilli Willi and the Red Hot Peppers ,Kokomo ,Toots and The Maytals
---