The Archive.
Updated June 2021 view at 1928 X 1024 for best results
---
| | |
| --- | --- |
| | September 20th 1969. |
---
Soft Machine, The Deviants, Eclection ,Al Stewart. Quintessence, Edgar Broughton Band.
---
This is the concert from 1969 that has been sidelined, as it was overshadowed by its gi-normous predecessors in June and July of the same year .Until recently we had very little information regarding what went on at this show, but now some good good video sources recorded by overseas TV have recently surfaced as well as a number of images of Eclections set , all are featured here. It was a lovely sunny day , Eclection were a last minute addition to the gig, they were scheduled to play at another free concert in 68, but had to cancel, so this in some way made up for their previous no show. The biker security removed a semi clad female from the stage during the Edgar Broughton Band set, and that, along with a frantic audience participatory "Out Demons Out " , were the high points of the day. The Softs,who closed the procedings, whilst a great band, were not a visual spectacle or crowd pleasers , especially compared to the Deviants and the Broughton bunch.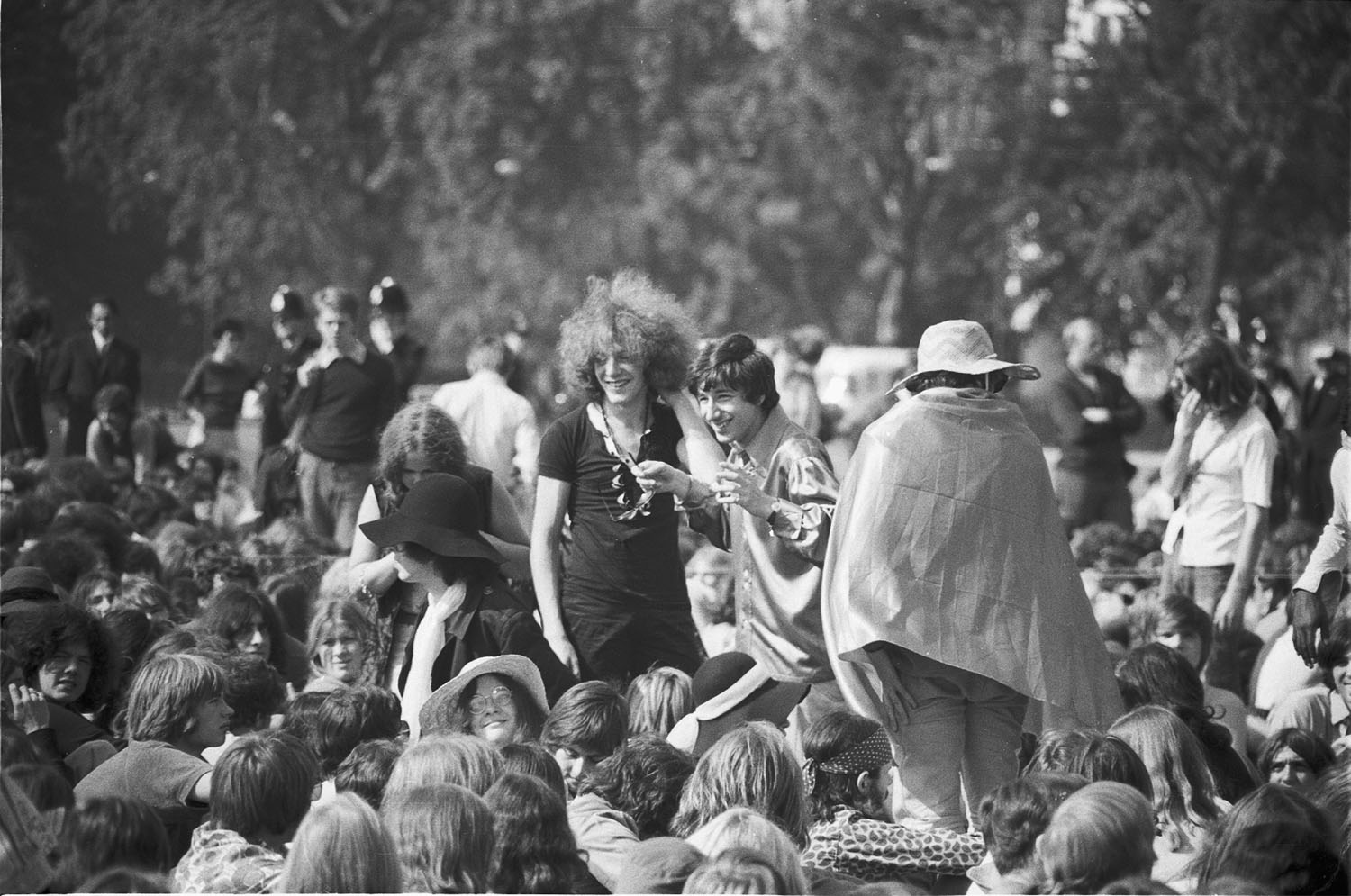 Fun times in the park © Robert Miller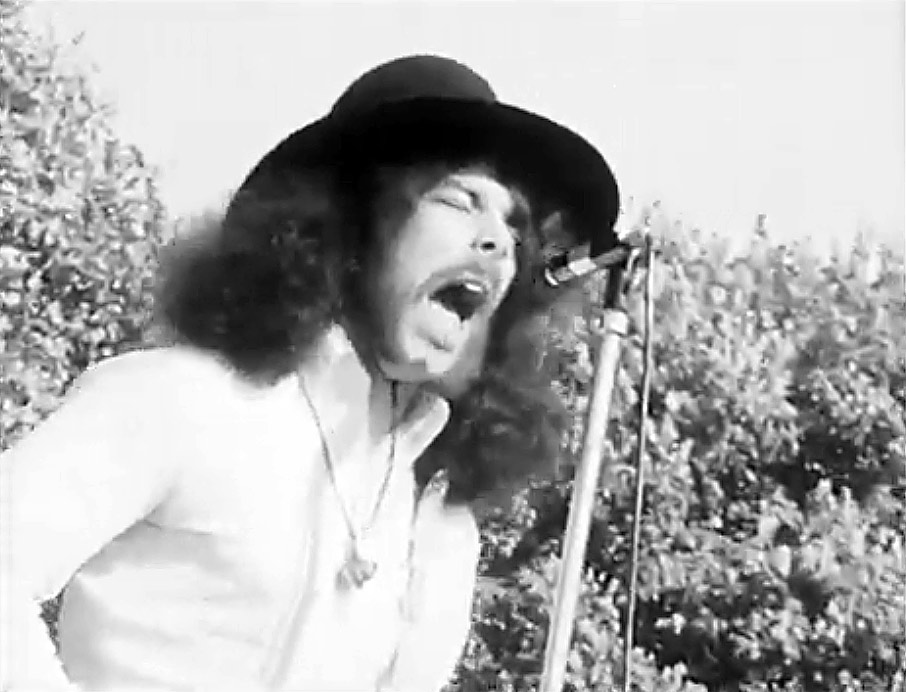 Edgar Broughton: images courtesy James Squire.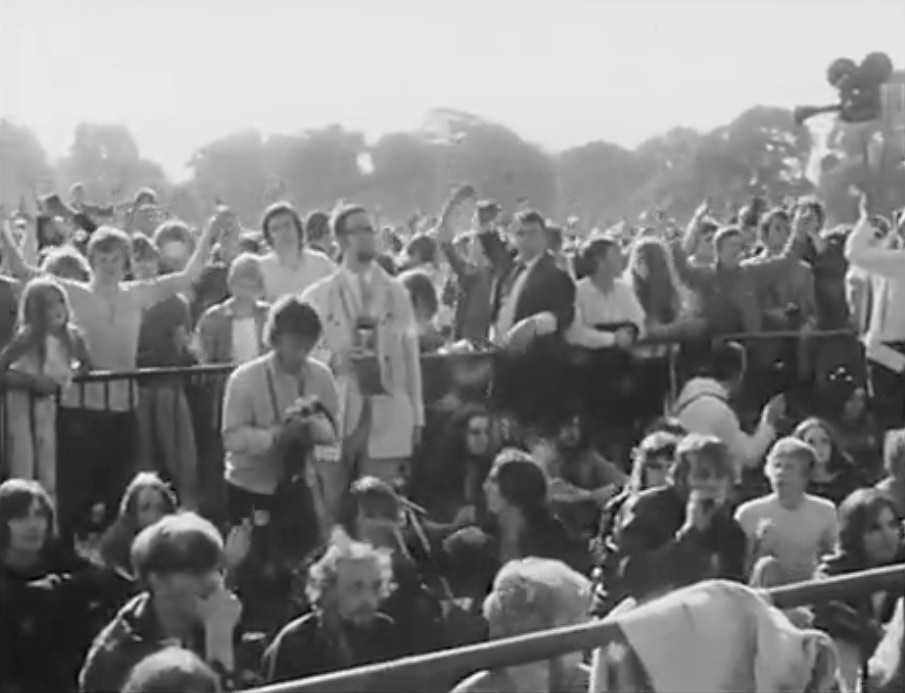 The crowd got stirred up during Out Demons Out .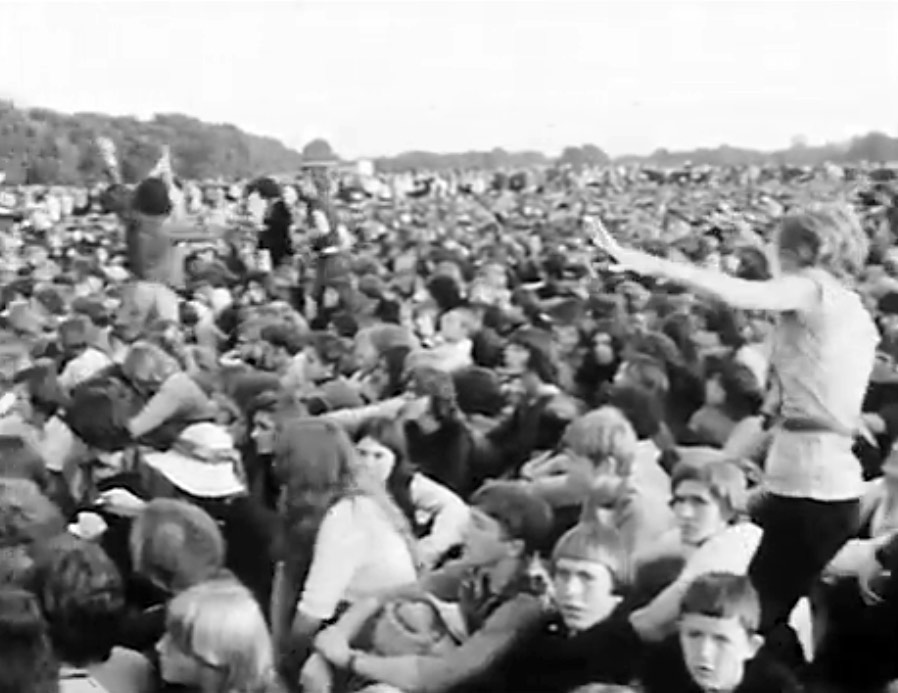 it was a decent sized crowd, especially considering that none of the bands were household names .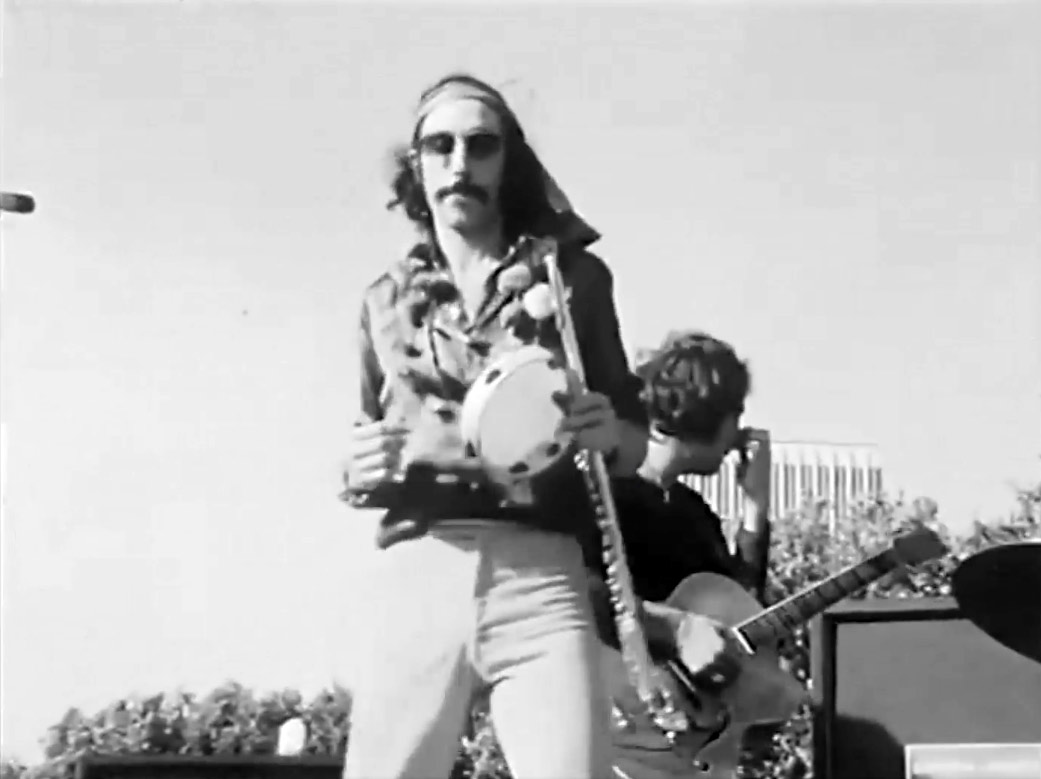 Raja Ram
Recollections
Thanks for the excellent website which has proved very useful in researching some memoirs.

I am writing about the Soft Machine/Deviants concert, 20th September 1969. I cannot provide a full review as such but will give the limited information that I can recall (as there is little to-date at the website).

I attended the Soft Machine concert shortly before going to university. I travelled up to London (from Southend-on-Sea) with a group of friends on the Saturday morning. The concerts had outgrown the "cockpit" area by this time and this was was the first to be staged on the big field next to Park Lane. However, unlike the all the subsequent concerts the stage was sited at the Marble Arch end of the field near Speakers Corner (rather than at the Serpentine end). Before the concert we could see some of the speakers on their boxes waving arms about but I think they gave up when the gig started as there was no way they could compete with the sound system. There was a small group of Hells Angels as security around the stage (as with the Stones) and it was a very fine and sunny afternoon.

The Edgar Broughton band did their usual set with audience participation for "Out Demons Out".

Eclection made a surprise appearance with a new singer Dorris Henderson replacing Kerrilee Male to sing alongside Michael Rosen. Presumably this appearance was to make up for their postponement from the Fleetwood Mac concert of 68.

Quintessence gave a very good performance that worked well on a sunny afternoon as did Al Stewart.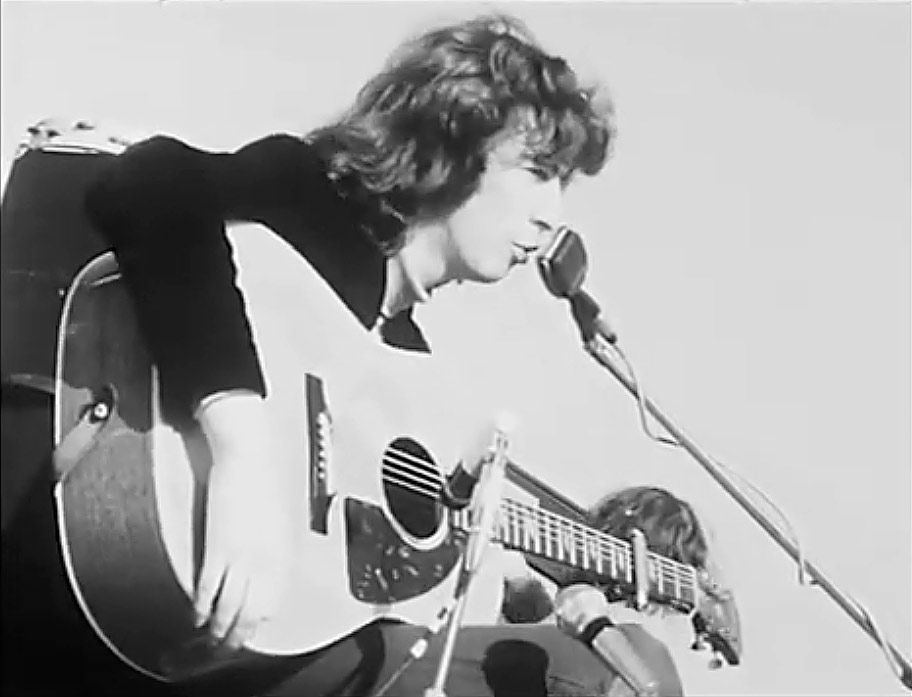 Al Stewart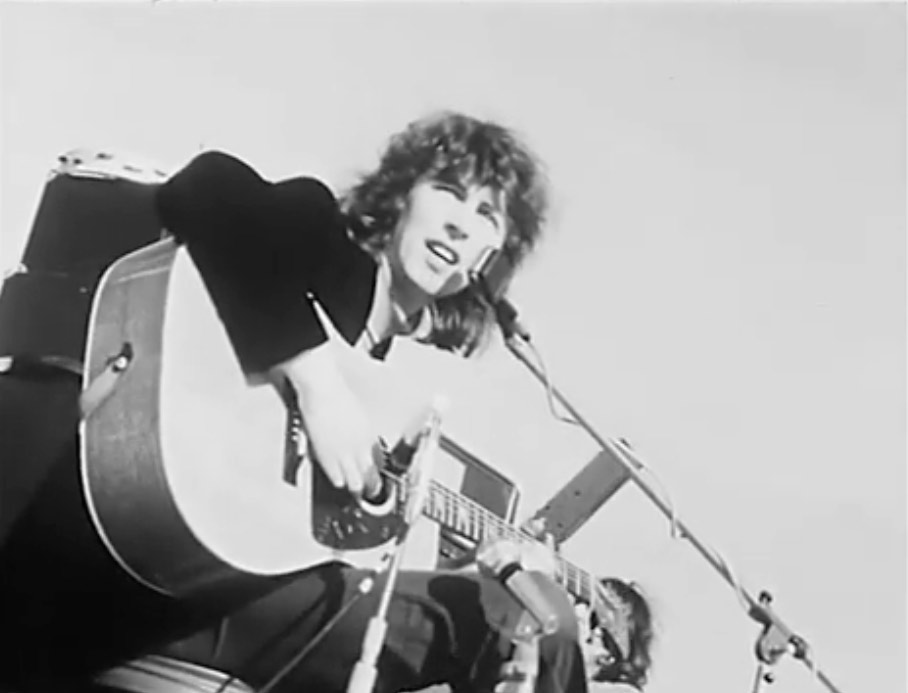 The Deviants appeared in black leather jackets and did a rock set that got the audience going, especially the Angels. There were lots of references to dope and acid and it was evident that the band had participated (along with many of the audience, of course). During the set, a blonde, tattooed and topless women (presumably an Angel) managed to get onto the stage where she also removed her pants and began to dance to the music. She was about to leap on Mick Farren when she was grabbed by roadies and carried off-stage.

Soft Machine were brilliant but a bit too technical for the audience at that time and unfortunately, for many it became a little dull rather than providing a climax to the show.

Hope that is useful.

Warwick Conway
---
The Soft Machine show came at the end of a long summer. It felt as if, for most of the audience, it had been a summer of total overindulgence. It certainly had been for me.
I remember Al Stewart sitting down on a chair on stage and playing a mellow set of bedsitter folk songs. Quite a few people seemed to like him, but I found him rather wishy-washy (yawn).
I remember that the Deviants were absolutely not wishy-washy ~ very aggressive and angry. I've heard them described as being the first real punk band. Works for me.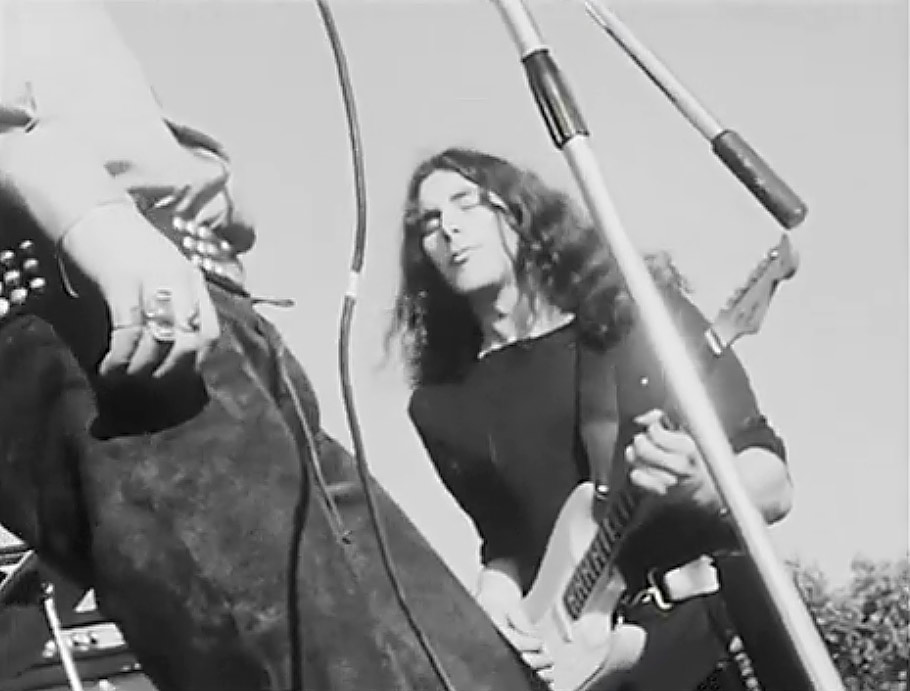 Deviants : Paul Rudolph, later of Pink Fairies
But most of all I remember being entranced by the sublime musicality of the Soft Machine. A brilliant band. So totally outside. Imprinted on my memory is the sight of Robert Wyatt singing, and playing amazingly complex drum patterns, wearing just a pair of Y-fronts.
I don't really remember the other acts, but I'm sure I sang 'Out, Demons, Out!' with Edgar and the boys one more time. Great times, indeed!
Jeremy S
---
Hi Guys,

Great web site :).

In 1969 I was living in Kilburn, North West London and went to three of the three free concerts in Hyde Park, The Blind Faith Concert, The Stones Concert and the Soft Machine Concert. The stage for The Soft Machine Concert was near Speakers Corner and not by the lake as the previous concerts had been. It was though, another glorious summer's day. Before the concert started, they played "Come Together" from "Abbey Road" over the PA system and maybe one or two other tracks. Somehow someone had managed to get an advance copy of the LP, which was not released until 26th September.
The live music was great with The Edgar Broughton Band, The Deviants and The Soft Machine but a few of us wondered who Al Stewart was as he was a little hard to hear. The most memorable bit for me was when The Deviants were playing and a semi-nude young lady got up on stage and began to dance. As she started to remove the rest of her clothes there was a huge cheer from the crowd. Then a Hells Angel also got on stage and took his leather jacket off to another great cheer but then he put the jacket over the young lady's shoulders and guided her off the stage, this time to a chorus of boos from the disappointed audience. It was though, another wonderful afternoon in Hyde Park with great music and relaxed atmosphere, what more could you want on a warm summer's day in London.

Rock on,

Steve Trusler
---
Hello
I was at this concert and can confirm that the acts included Eclection as well as those on your list.
I noted some of the lineups as follows:
Eclection: Dorris Henderson, George Hultgreen (later Georg Kajanus of Sailor), Gerry Conway, Trevor Lucas, John Palmer. I think Michael Rosen had left by then.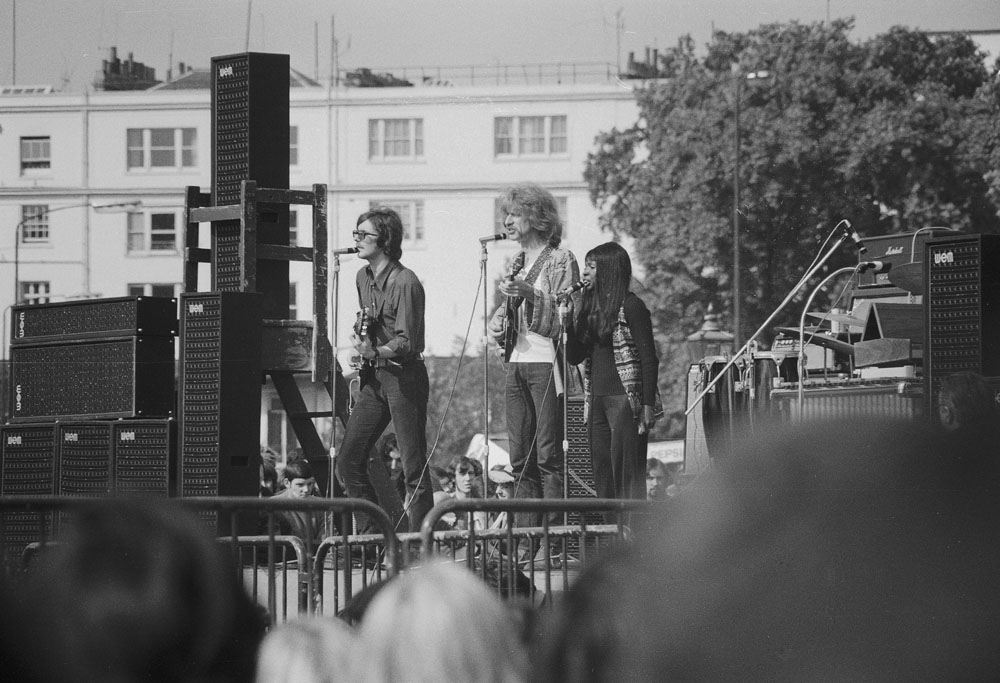 Eclection © R Miller

Quintessence: Raja Ram, Shiva Shankar, Maha Dave, Allen Mostert, Sambhu Babaji, Jake Milton.
Soft Machine: Mike Ratledge, Hugh Hopper, Robert Wyatt.
DJs were Pete Drummond and Jeff Dexter. Roy Harper also made an announcement but did not play.
I'm pretty sure this was the concert where the headline act was meant to be Jefferson Airplane but they hit work permit problems.
All the Best
Guy Tritton
---
If you can contribute any info on this concert Contact us
---
Contents


Concert reviews and info -1968-71
(These pages include large photogalleries of the concert, most especially King Crimson and Jack Bruce. )

Concert reviews and info -1974-76( all updated Nov 2018)
June 29th 1974 Kevin Ayers, Nico, Chapman Whitney Streetwalkers, Kevin Coyne,Gong, Gt Moore and the Massed Reggae guitars
August 31st 1974 Roger McGuinn ,Roy Harper and Heavy Friends , Julie Felix, Chilli Willi and the Red Hot Peppers ,Kokomo ,Toots and The Maytals
---