The Archive.
Updated June 2021 view at 1920 X 1024 for best results
---
| | |
| --- | --- |
| | September 20th 1969. |
---
Soft Machine, The Deviants, Eclection ,Al Stewart. Quintessence, Edgar Broughton Band.
---
This is the concert from 1969 that has been sidelined , as it was overshadowed by its gi-normous predecessors in June and July of the same year .Until recently we had very little information regarding what went on at this show, but now some good good video sources recorded by overseas TV have recently surfaced as well as a number of images of Eclections set , all are featured here.
The event was, as usual (since the Stones had adopted them as a security force), policed by various biker groups. The ones seen here do not appear to be Hells Angels as their patches indicate otherwise.The first official chapter of the Hells Angels in the UK was established in July 30th 1969, so anyone sporting colours before that was not an offical Angel.
---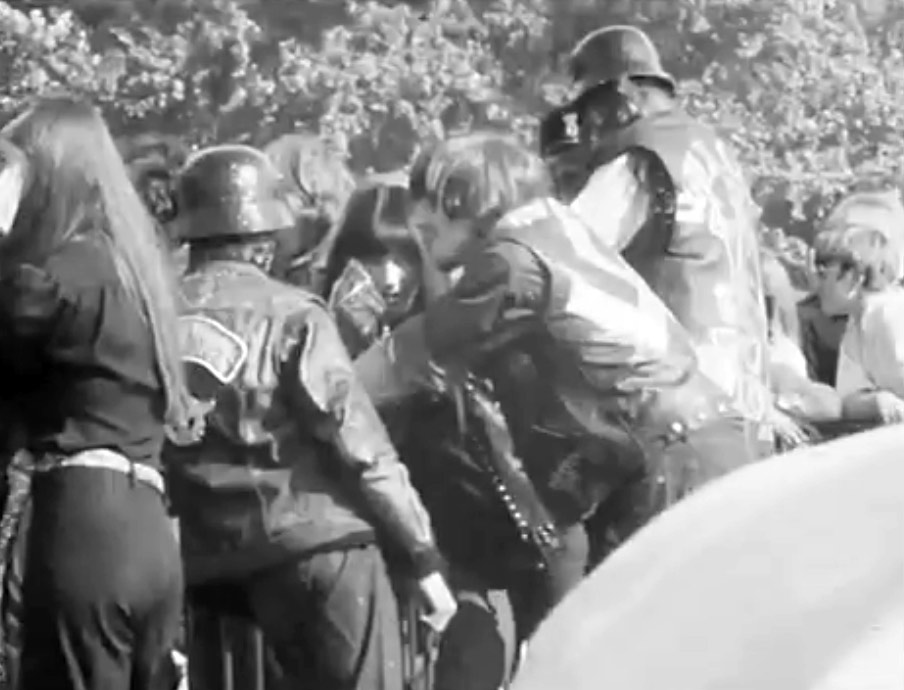 Bikers protect a young ladies modesty .....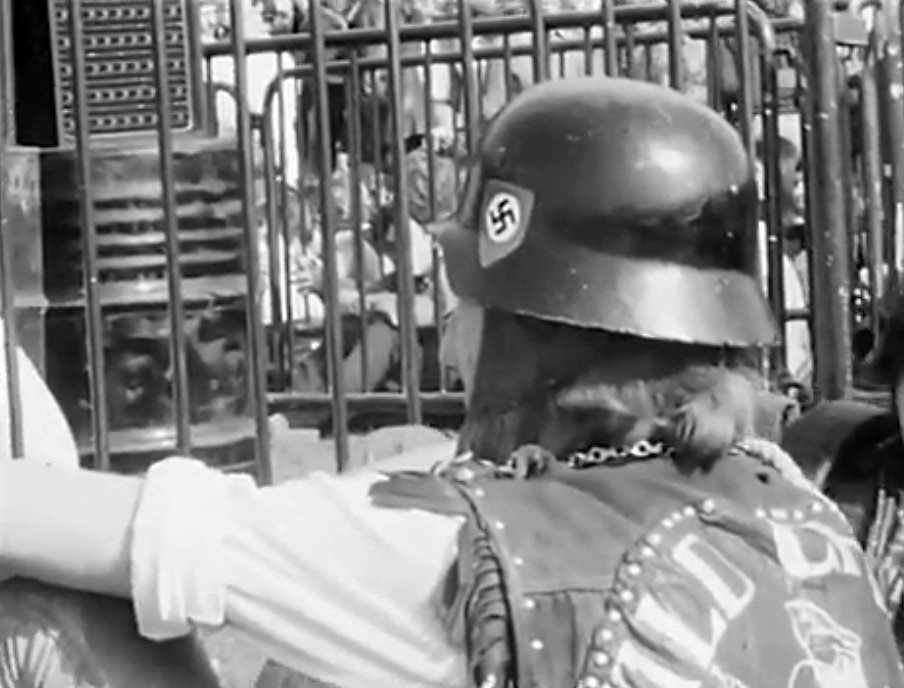 this gentleman can also be seen in one of the Eclection photos.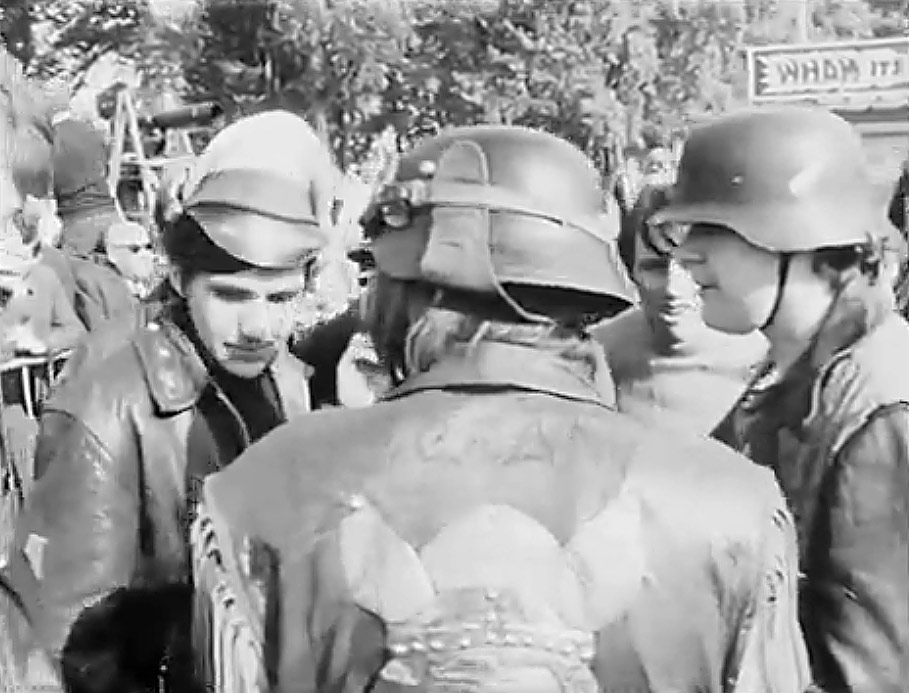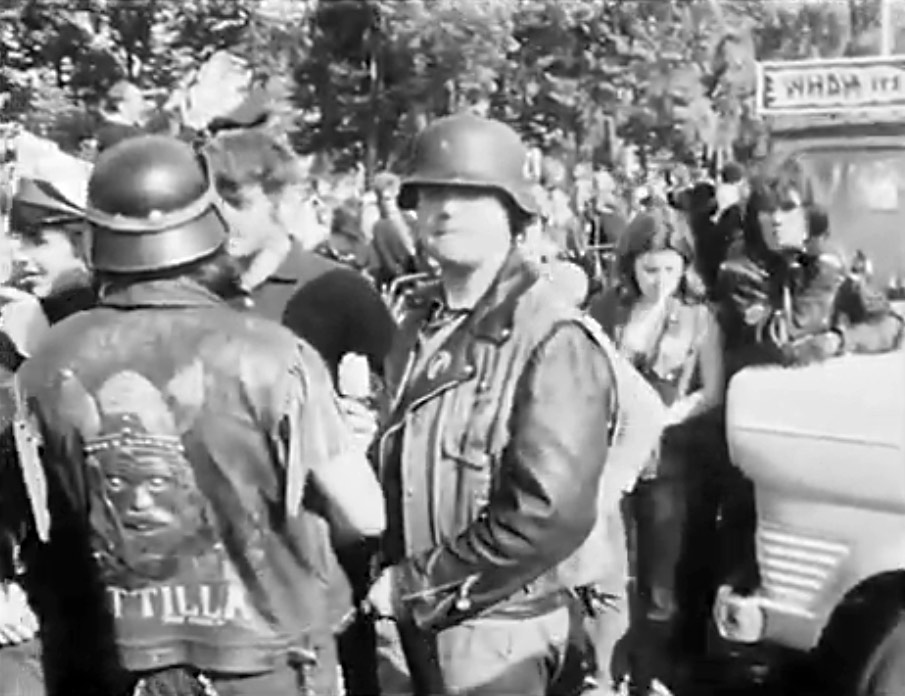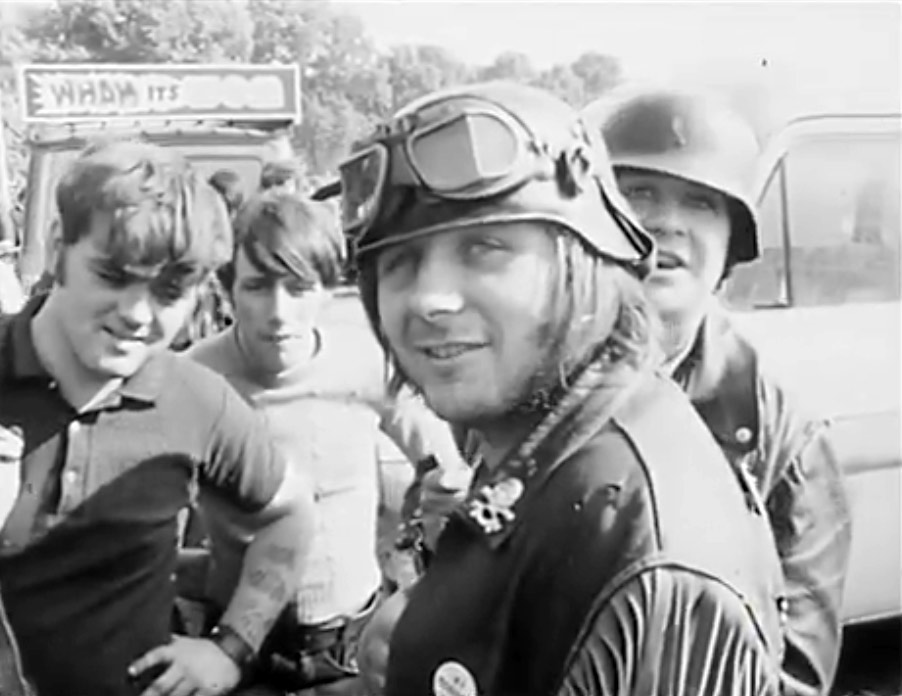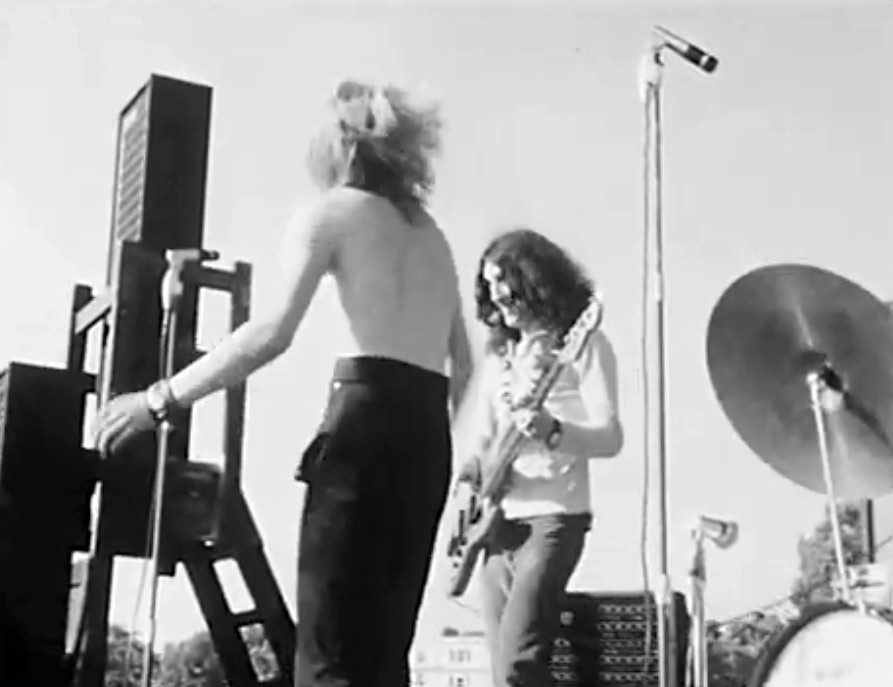 a young lady attempts to dance topless during the Edar Brougthon bands set ...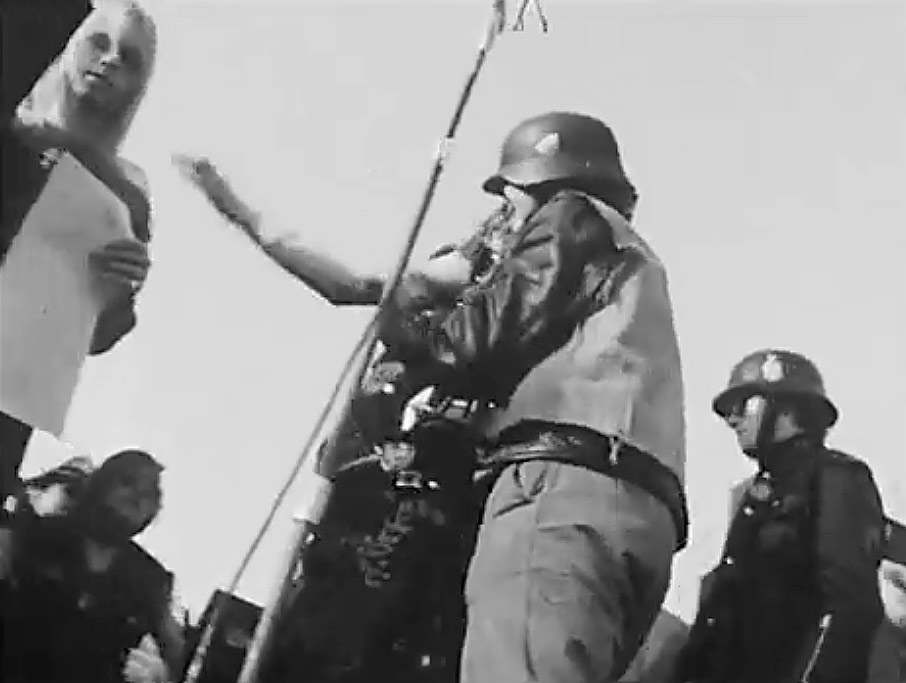 ...but was rapidly covered up by one of the bikers !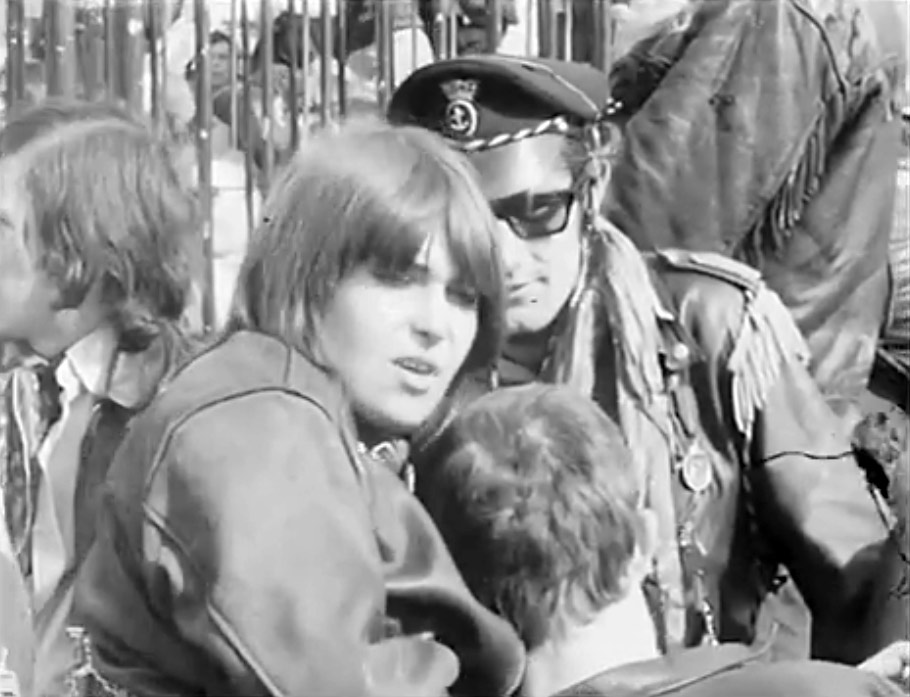 ---
---
If you can contribute any info on this concert Contact us
---
Contents


Concert reviews and info -1968-71
(These pages include large photogalleries of the concert, most especially King Crimson and Jack Bruce. )

Concert reviews and info -1974-76( all updated Nov 2018)
June 29th 1974 Kevin Ayers, Nico, Chapman Whitney Streetwalkers, Kevin Coyne,Gong, Gt Moore and the Massed Reggae guitars
August 31st 1974 Roger McGuinn ,Roy Harper and Heavy Friends , Julie Felix, Chilli Willi and the Red Hot Peppers ,Kokomo ,Toots and The Maytals
---