The Archive .
---
Big BIG thanks to our sponsor Neil !

For information on today's festivals see eFestivals.co.uk
---
Formatted at 1280 X 1024 res or higher -Updated Feb 2012
---
June 22-24th 1990

Any info to add ?-well don't just sit there , Contact email

Happy Mondays busy pissing everybody off at Glastonbury 1990

© Marpete
---
Travellers Field Photogallery.
One.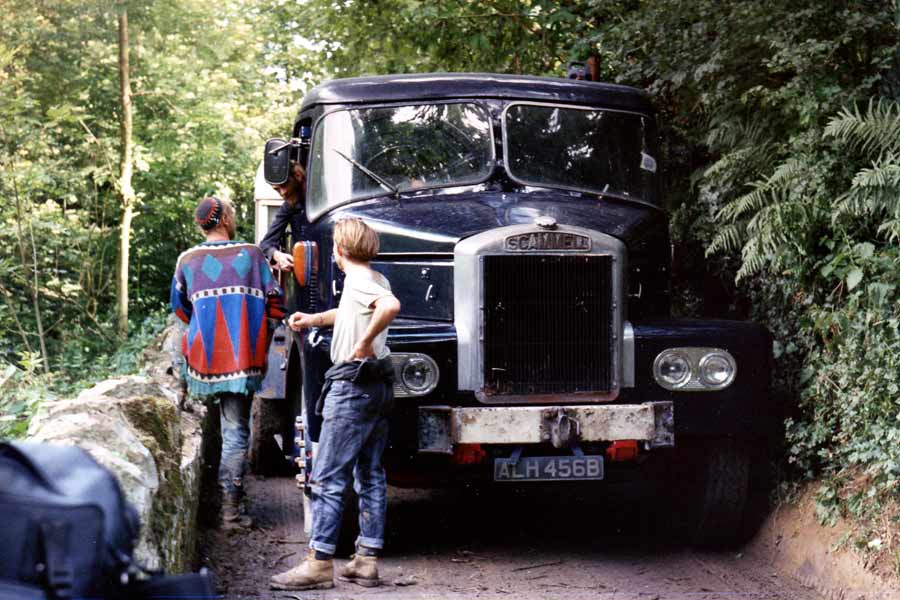 The arrival of the mighty SCAMMELL. ALH 456B © Traveller Dave
visit his site to see many more great pix from festivals and other traveller events
Righteous Dave's Scammell on the roadway after him & lots of others were obliged to spend the night outside the site as it'd become too dangerous to continue letting rigs enter as they had to accelerate in the dark to cross the newly dug out 'gateway' they slide downhill , hopefully stopping before they hit something .. at midnight the gate crew had seen enough near misses....

Dave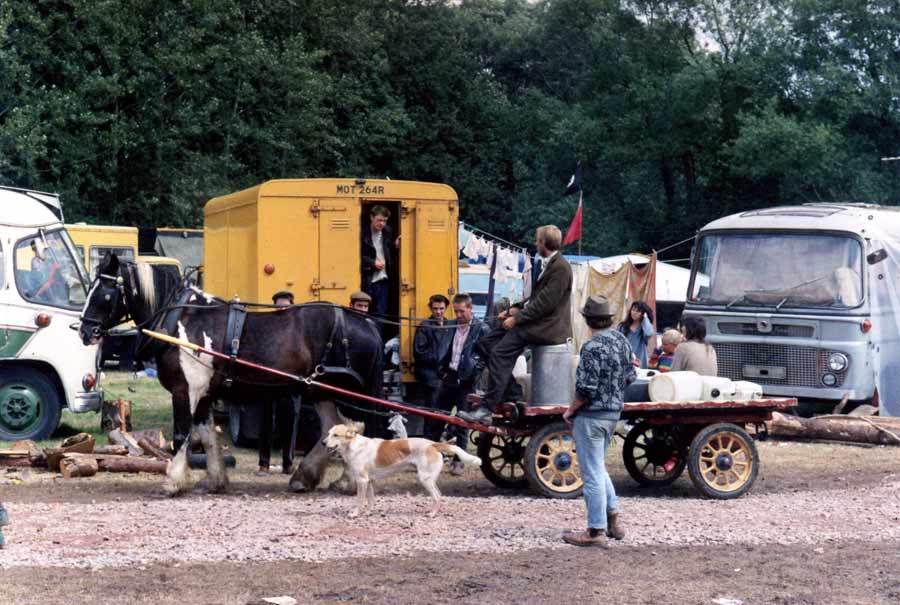 Horsedrawn rig doing a water run © Traveller Dave
---
The Archive is as usual interested in this topic as regards to it being an aspect of social history of the counterculture , traveller and rock festival scene of the 60s to the late 80s and does not condone or encourage the consumption of any substances ,illegal or legal which may lead to mental or physical incapacitation by those who consume them .
Glastonbury Festival pages .