The Archive . updated June 2023
---
Big BIG thanks to our sponsor Neil !

For information on today's festivals see eFestivals.co.uk

The eBook Al Stokes' Stonehenge Festival photographs

is now available to view, free gratis and for nowt Here

Order copies of these comics by artist Pete Loveday

"I know Pete Loveday's work well, and I love it! ": Hunt Emerson- cartoonist extraordinaire...
---
Stonehenge Free Festival - Photo Galleries.
---
Stonehenge 1983
Gallery Two
---
Majestic At Stonehenge.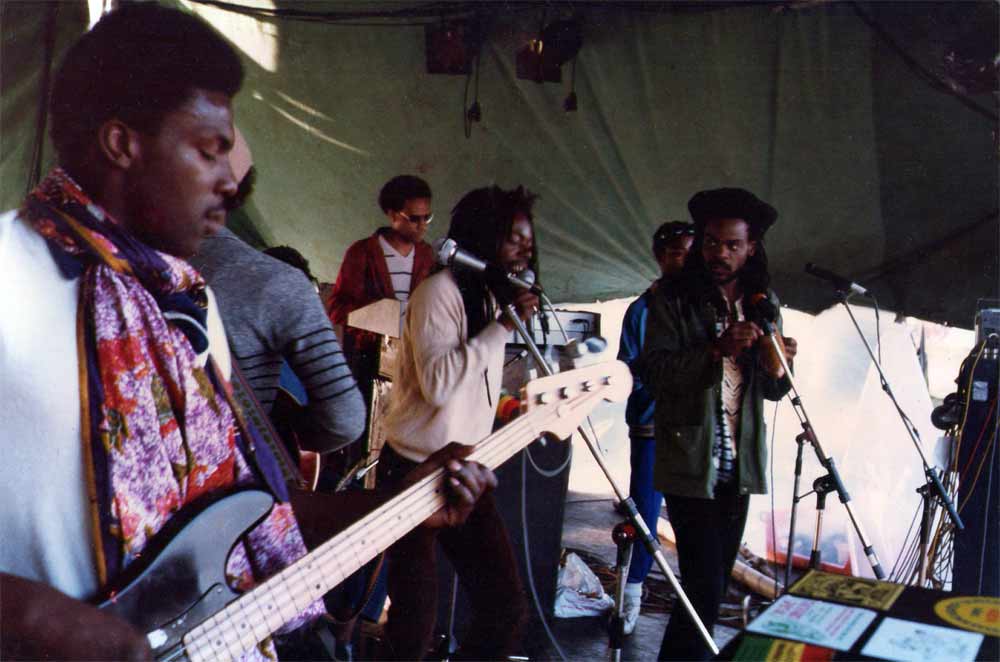 All photos © Tony Alli www.majesticlive.co.uk
Majestic Stonehenge 1983 personnel
Tony Alli - bass guitar white top
Faada Ras - lead vocals, (white jumper, brown trousers)

Derek Thomas - keyboards red jacket
Alcon Francis - rhythm guitar tan hat
Levi - vocals green jacket black hat
Benji - Drums, brown top & trouser
Asher - bongos blue top & jeans
Rebel - percussion blue track suit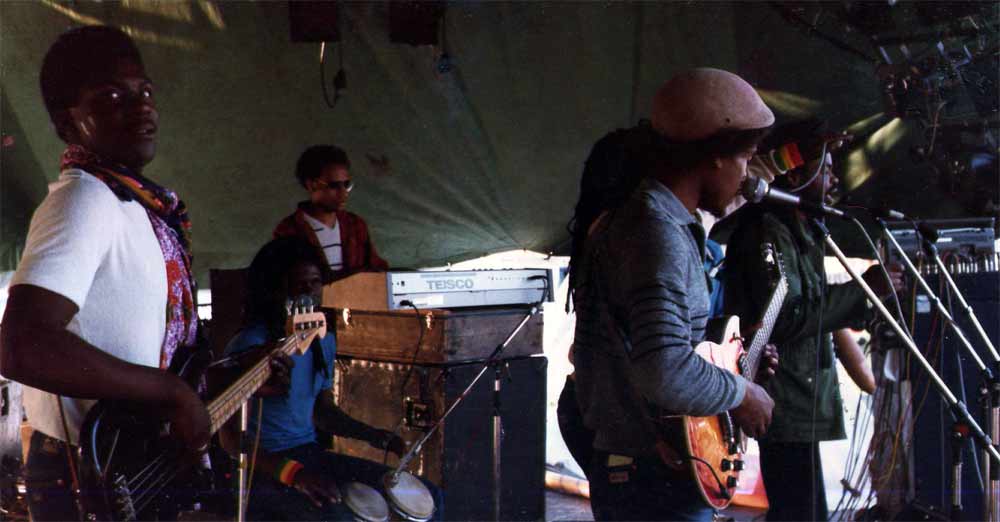 I would like to help you fill in some more details from 1983 festival. Our band MAJESTIC played that year, we were based in Slough at that time, and our then manager got us the gig.
It was the same day as Urban Worrier (also a reggae band, from Reading) were billed to play. For some reason they didn't get to play that day, and were told to come back tomorrow, whether they did come back and play i couldn't answer. We played our set to the masses ! it was only whilst looking to see which year we played i found your web site. back then we also used to be support act for Here & Now, (who like us are still playing shows & festivals presently)
I have also managed to find a you tube clip of our set at Stonehenge 1983 , we can be seen playing onstage for a while, before being dubbed over with Junior Marvin's , Police and thieves. at 5.30mins. (I am the bass player in the white shirt) you can see we are getting the audience on their feet and dancing !

Many thanks
Tony Alli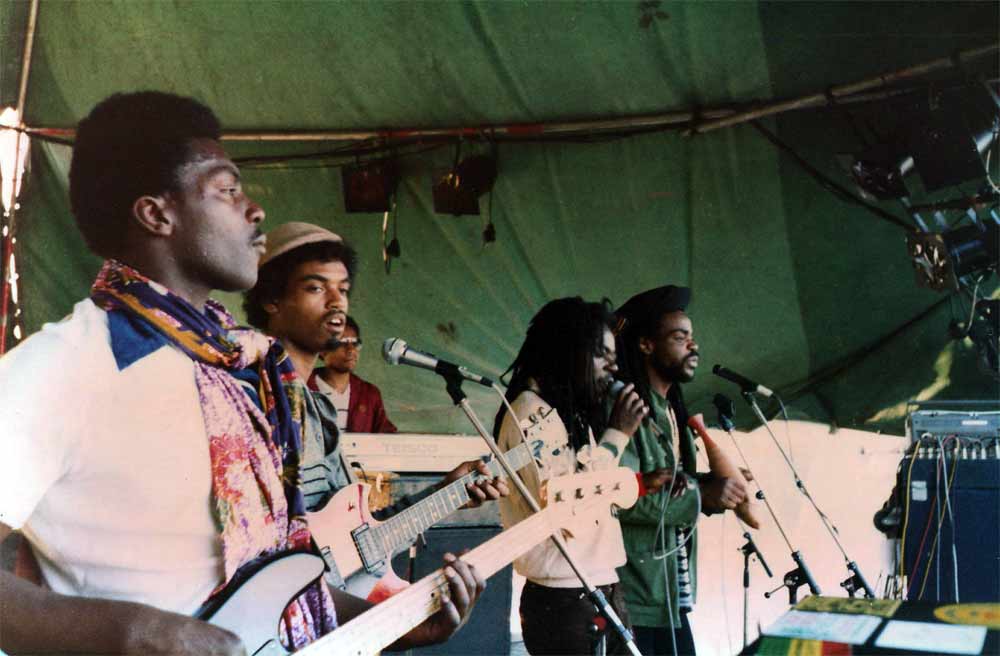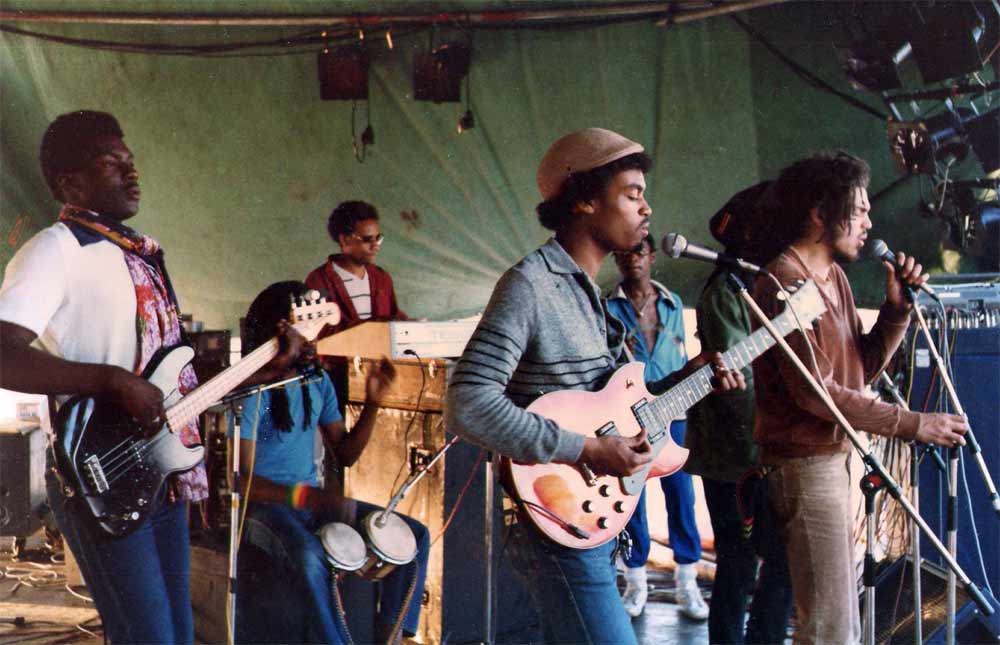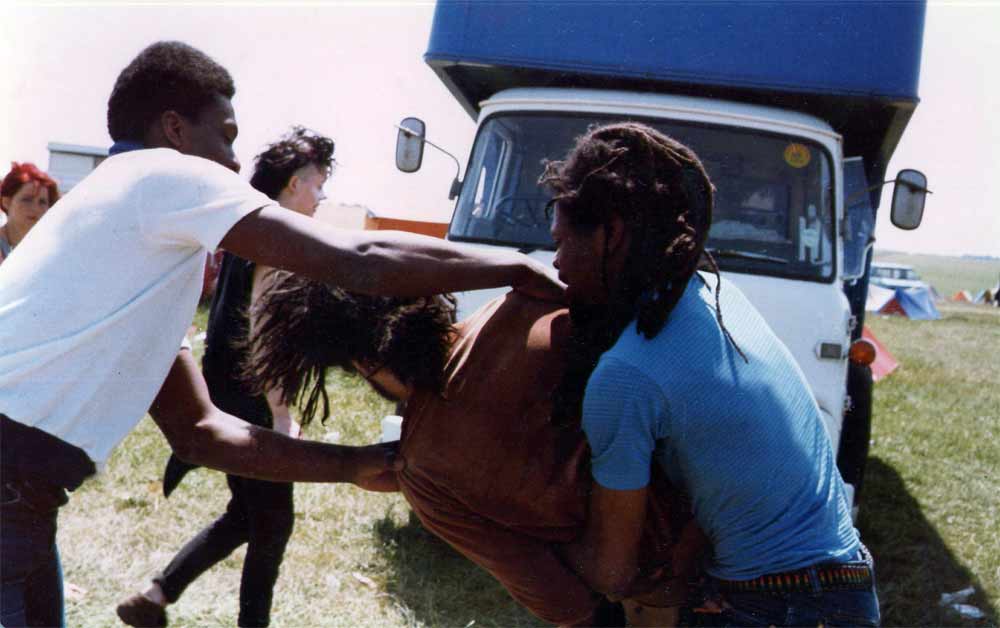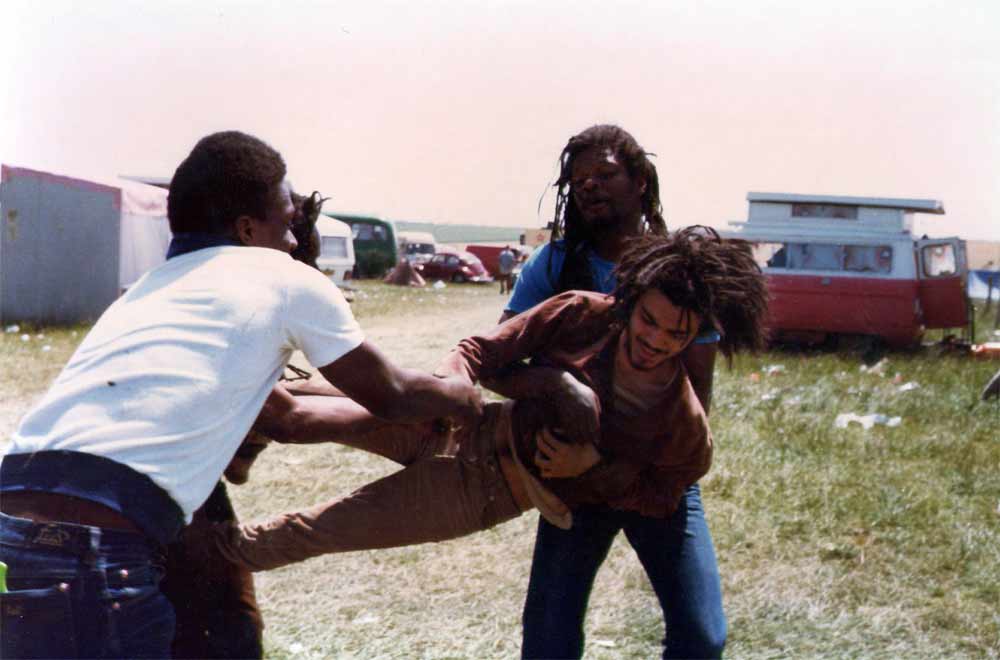 All photos are copyrighted by the authors , please respect this and ask for permission via the webmaster before you use them for publication .
---
Henge Documents
---
Henge History :1972-1984
---
More Stonehenge free festival photographs can be sourced off site by going toTashs site