The Archive.

View at 1280 x 1020 min res
---
Last updated Feb 2010 .
NB: this site is not affiliated in any way to the official Womadelaide organisation and is a non profit making tribute site documenting the history of the festival , no images or text used on this site should be distributed or reproduced for commercial purposes or without permission of the contributors.
9-11th March 2007 .Botanic Park. Adelaide.
Stage One Sunday March 11th 3:15 pm
The Waifs .

"Our Spirit walks with

you "

Kev Carmody.
Not the first time at Womadelaide for De Waifs .Their status has grown tremendously since their 2003 perfomances and they are now almost an Australian institution. They are an easy to listen to band, but their mellow front hides a poignancy and grittiness that is at times, quite moving . In particular, when the girls write about matters close to the heart, such as their ode to their Mother " Gillian " and " One More Year " that chronicles the difficulites in survival of their salmon fisher father's business, then they move up to a different level.
On a cloudy afternoon , the Waifs gave it their best shot and prospered, the crowd was on their side and there was a great feeling in the air. So when Kev Carmody strode onstage to help them deliver an unrehearsed version of his iconic song, " From Little Things Big Things Grow" there was more then a little magic in the air. By the time the group had finished and as we sang along with the memorable chorus, most of us had tears in our eyes and more than a few lumps in our throats.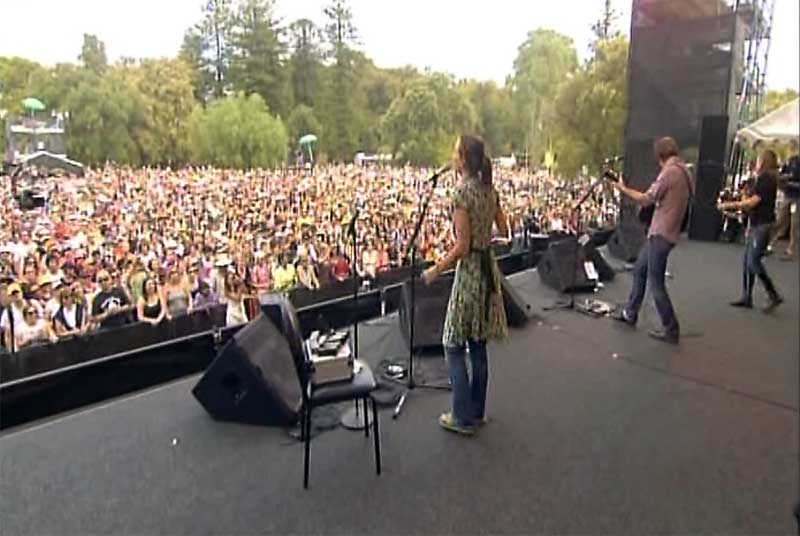 Thanks to Desdemona for the photos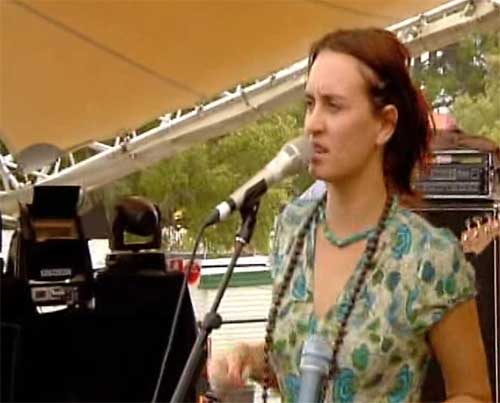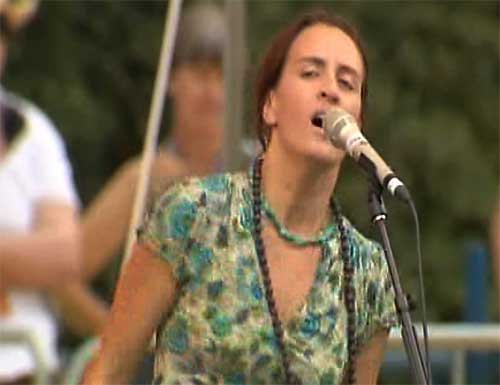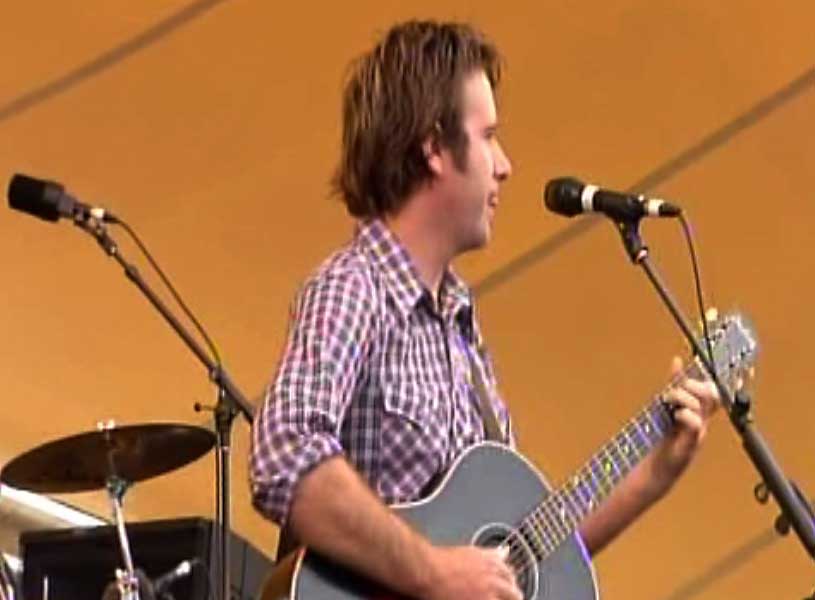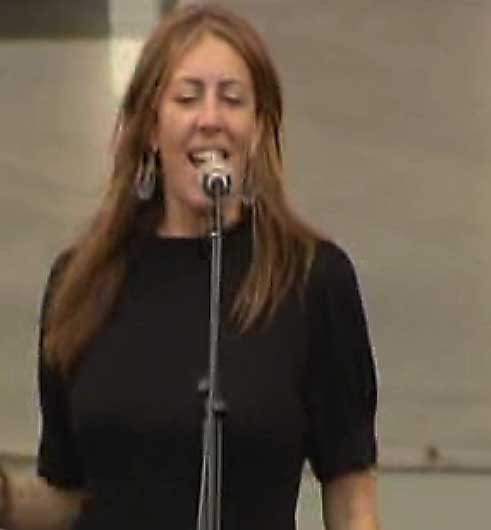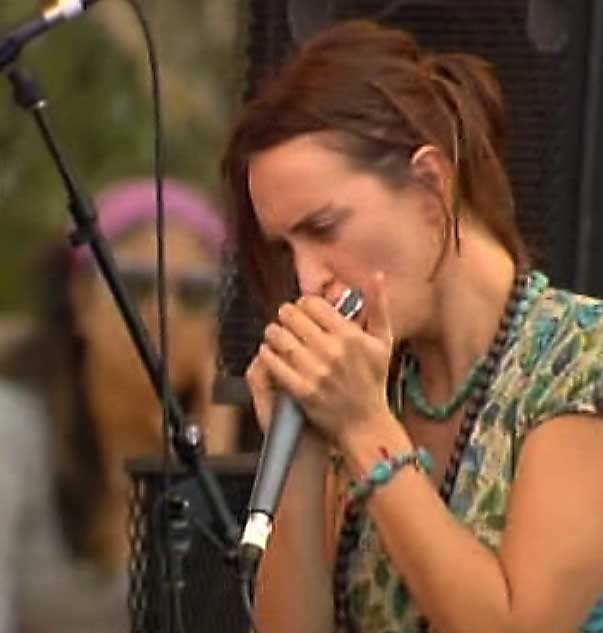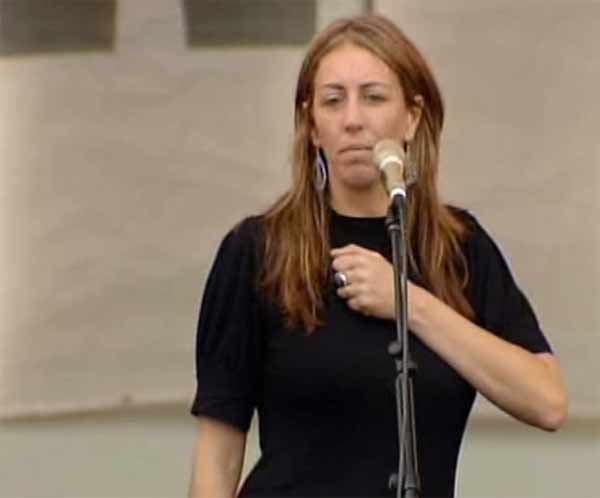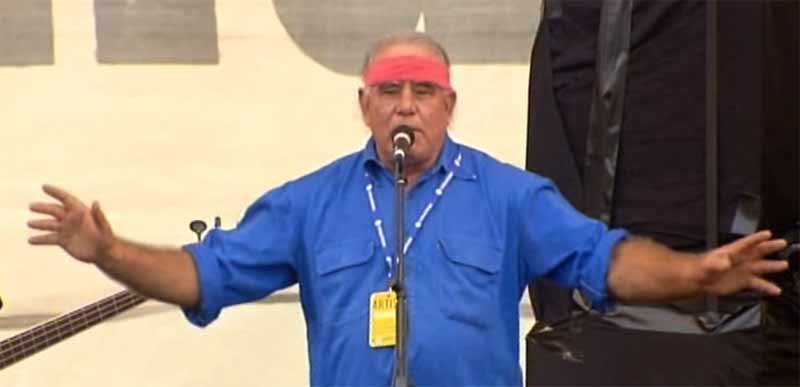 If you have any reviews of Womadelaide 2007, or photos you took and want hosting , whether of bands or the grounds, Contact us and we will add them to the site.
---
Womadelaide 2007 menu
The Artists
---