The Archive.

View at 1280 x 1020 min res
---
Last updated Feb 2010 .
NB: this site is not affiliated in any way to the official Womadelaide organisation and is a non profit making tribute site documenting the history of the festival , no images or text used on this site should be distributed or reproduced for commercial purposes or without permission of the contributors.
9-11th March 2007 .Botanic Park. Adelaide.
Lila Downs .
I wasn't too struck by Ms Downs, I am not really a fan of Mexican music so I suppose I would not be greatly struck by her output . Lila has a strong voice, I just did not feel moved by her performances .I tried for about half a set and then gave up, I liked the band, I felt almost as if the music suffered from a split personality, the songs would start in traditional Mexican mode, then the band would go into a jazzy section ( which I really liked ) and then they would go back into the original genre. The harp player was very impressive, but overall I still wasn't smitten. I actually preferred her when she sang during the All Star Jam and Woman's Voice shows .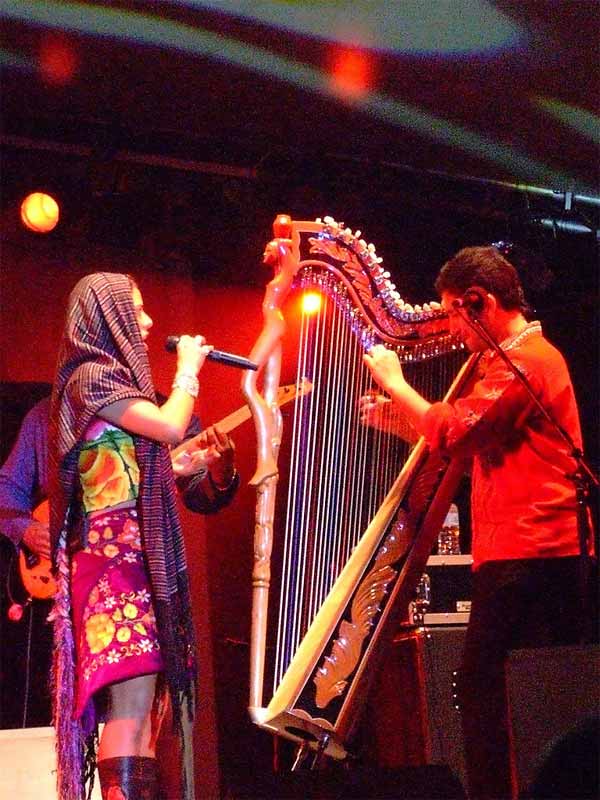 Many thanks to Leothargic for the use of his great Lila Downs photos ©
(visit the link to see more great Womadelaide 2007 photos)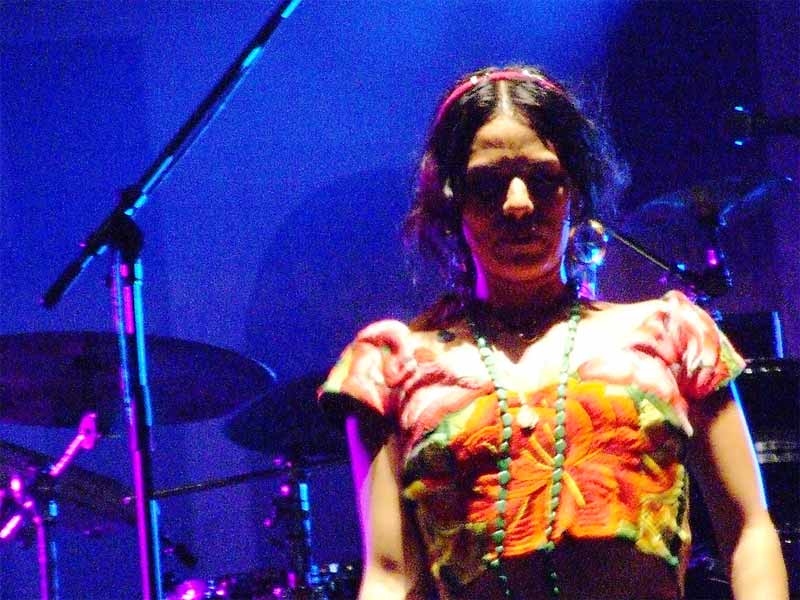 All Photos © Ianto F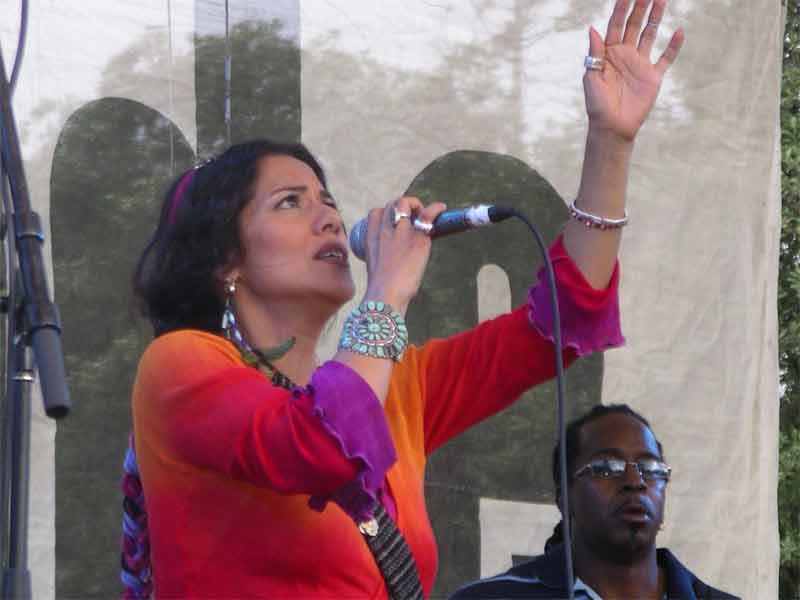 © Ianto F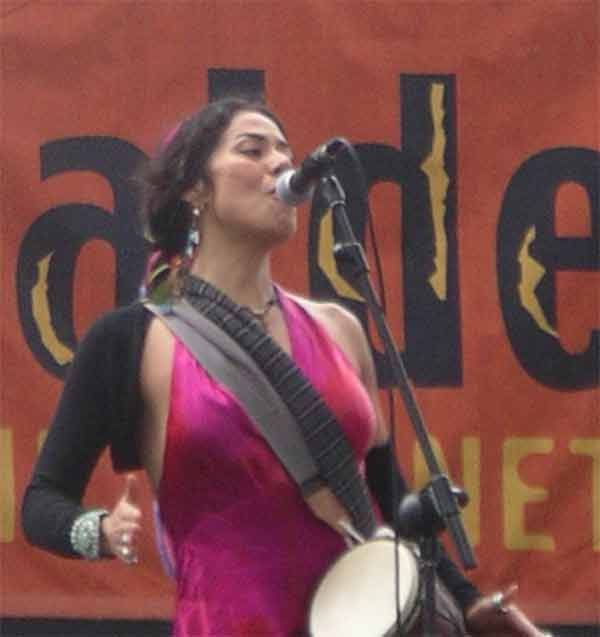 © Ianto F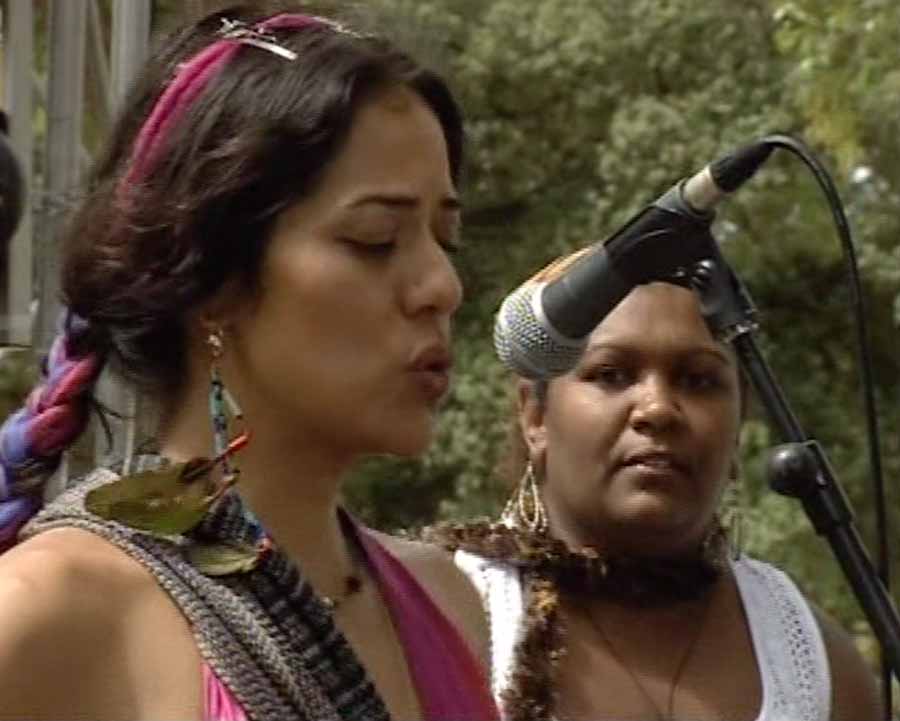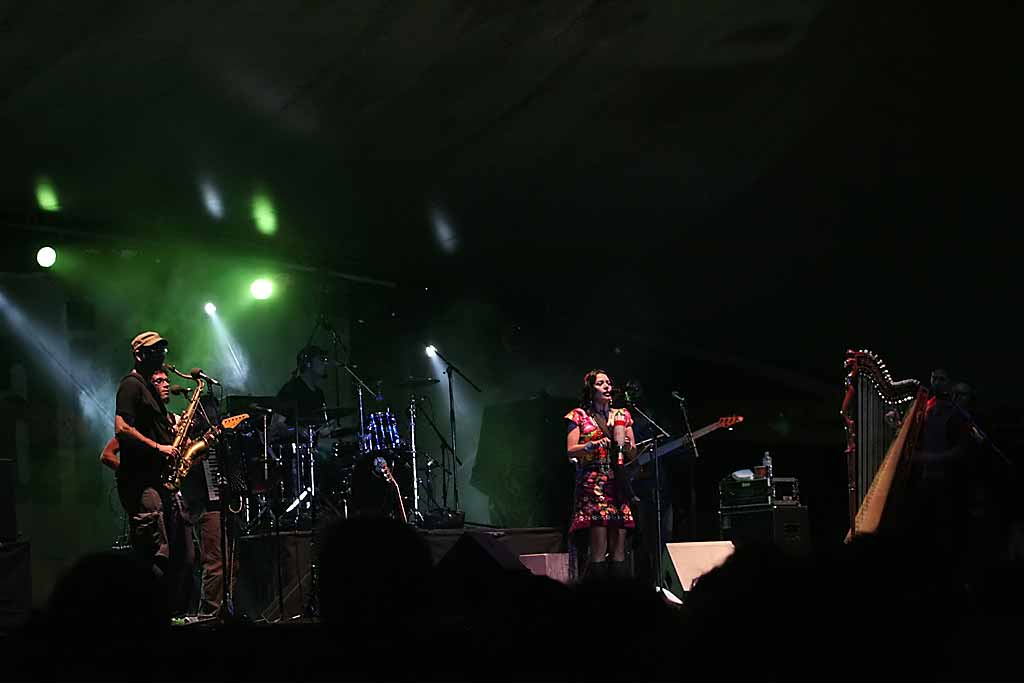 Photo © Kev ( visit his flickr site to see more pix of Womadelaide 2007)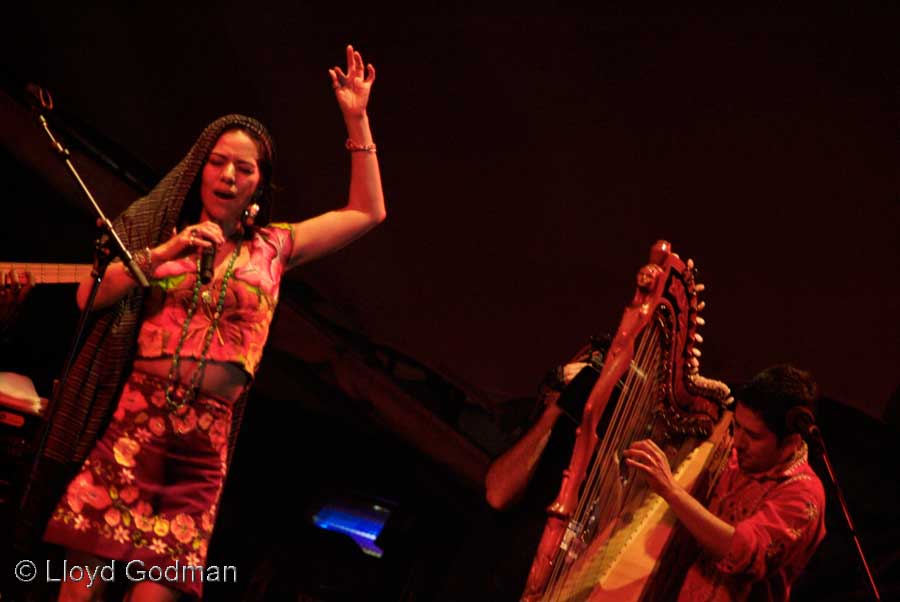 Visit his site to see more great Womadelaide and 70s Australian and New Zealand tour photos.
---
If you have any reviews of Womadelaide 2007, or photos you took and want hosting , whether of bands or the grounds, Contact us and we will add them to the site.
---
Womadelaide 2007 menu
The Artists
---