The Archive.

View at 1280 x 1020 min res
---
Last updated Feb 2010 .
NB: this site is not affiliated in any way to the official Womadelaide organisation and is a non profit making tribute site documenting the history of the festival , no images or text used on this site should be distributed or reproduced for commercial purposes or without permission of the contributors.
9-11th March 2007 .Botanic Park. Adelaide.
Etran Finatawa .
Stage Two Saturday 10th March 7:00 pm.
A big disappointment, I thought that this band would be as mesmeric as Tinariwen,as they come form the same region , but the music was just a tad too simple for my taste. The sound was stripped down to such an extent that it did not appeal . Whereas I thought that Tinariwen had absorbed the rock influences so they enhanced their natural sound, Etran had simply added a few electric instruments without it gelling meaningfully . The band really looked great though.
We didn't get any onstage pix, so thanks very much to Kev for letting us use his very nice photos of their evening show .The other two photos these are of several members of the band or their entourage watching Yasmin Levy and getting really confused looking at the rather suggestive skull on the back of a very strange Grateful Dead T-shirt worn by one of our entourage !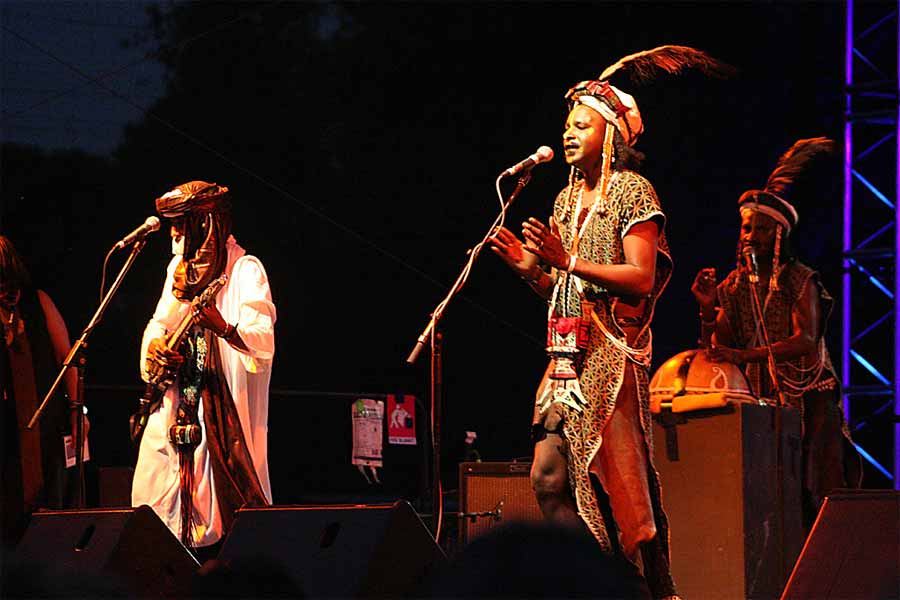 Photo © Kev ( visit his flickr site to see more pix of Womadelaide 2007)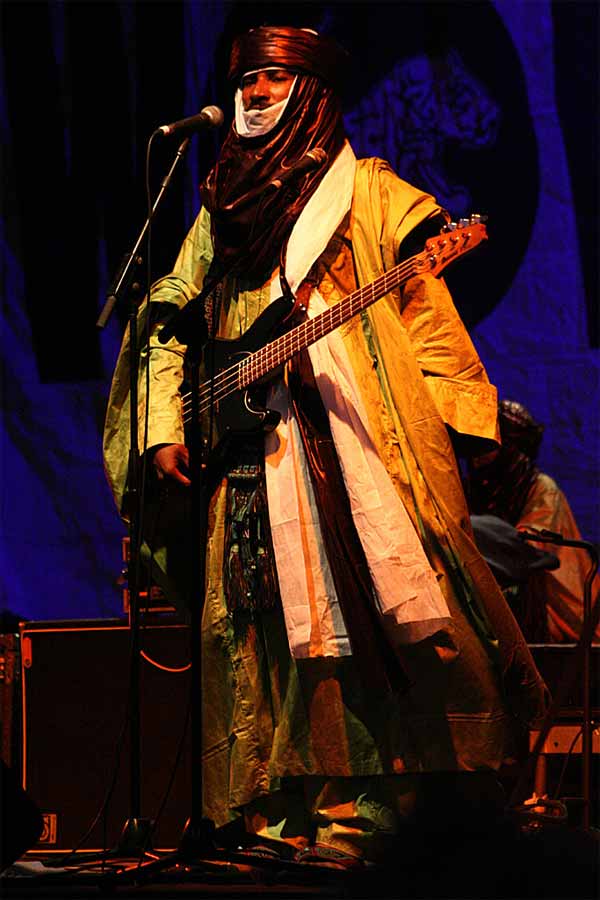 Photo © Kev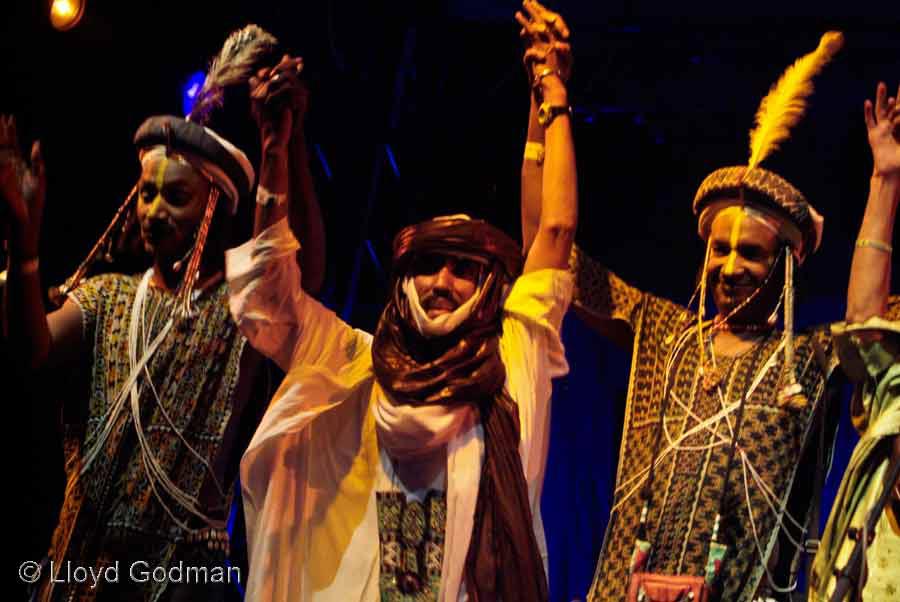 Visit his site to see more great Womadelaide and 70s Australian and New Zealand tour photos.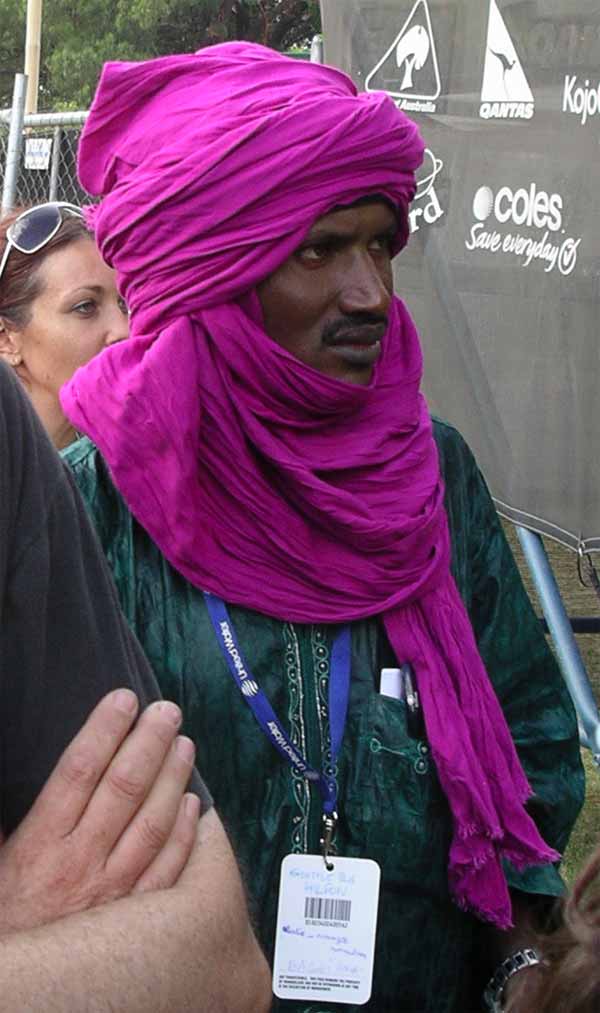 Photos © Ianto F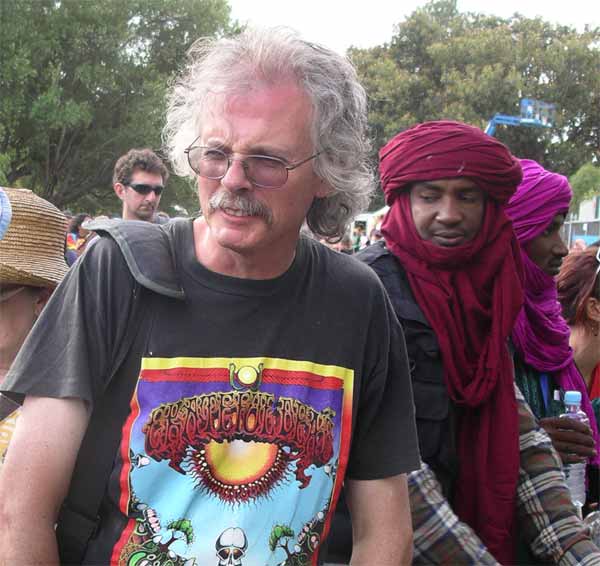 Hmm ,what a strange Tshirt ....
---
If you have any reviews of Womadelaide 2007, or photos you took and want hosting , whether of bands or the grounds, Contact us and we will add them to the site.
---
Womadelaide 2007 menu
The Artists
---