Rokia Traore .
Stage 1: Sunday 8th March 2009 9:30pm
Its been a long time since Rokia played at Womadelaide- it was a cruelly hot year, a huge crowd had gathered to see her play and I remember managing to infiltrate down the front of stage three , but only getting a minor glimpse of her onstage due to the extreme angle that we were forced into. We both more or less collapsed then with heat prostration , but it was a gig that stuck in the memory.
This time round I got a much better position and I was able to dance continuously alongside a couple of ladies from Africa and India , the band were heavy, very rock orientated. Rokia blew the audience way with her unique vocals and composed stage presence. What a way to finish off the weekend . I normally hang around to see the last acts but this seemed as good a way to go out as any , so no report on Dino Moran . All I can say is , when I passed through the area and was waiting for my lift home , is that Speakers Corner is crap without a good eating venue- bring back the Holy Cow , or replace it with something better then a metal beer bar ! Also , the lighting used at the corner is pathetic, seen better at a high school dance. PLEASE get some decent visuals and illuminate the area more than at present as it has no atmosphere at all.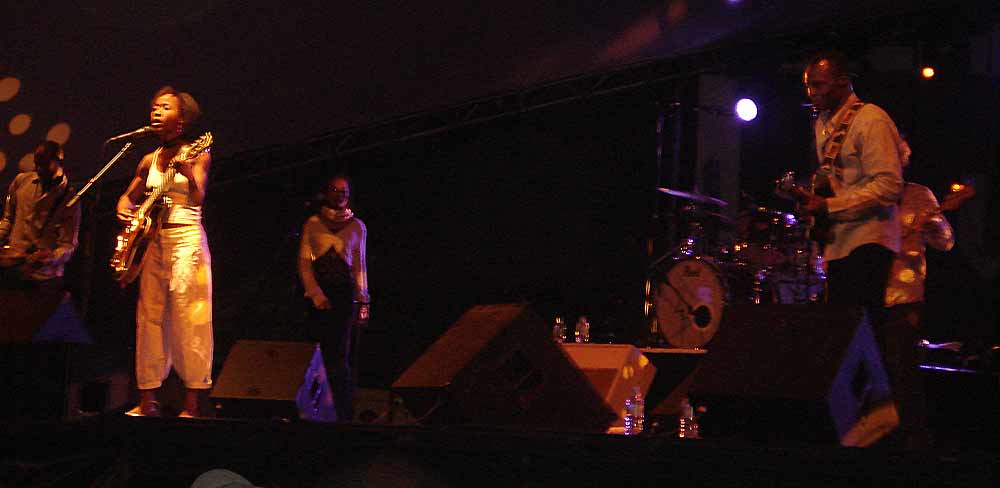 Photos © Mr Clutter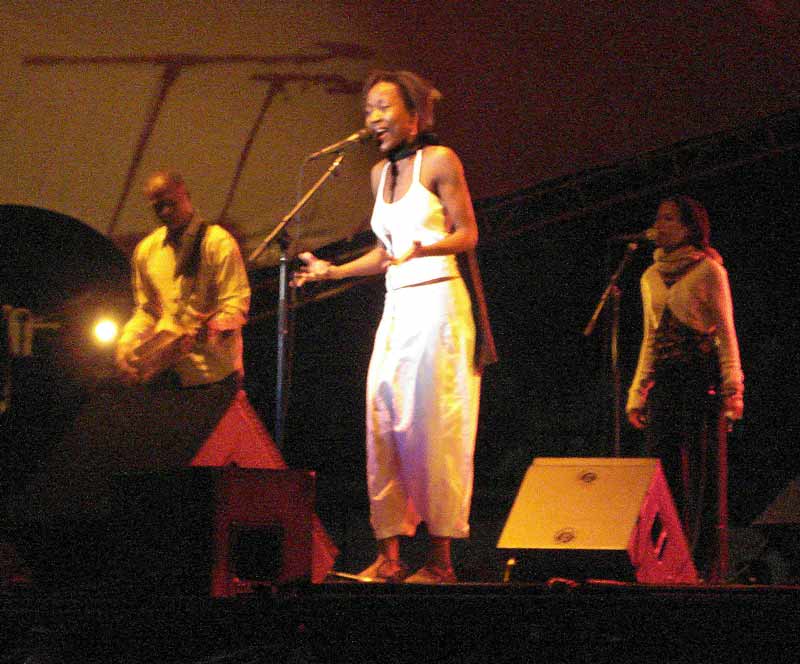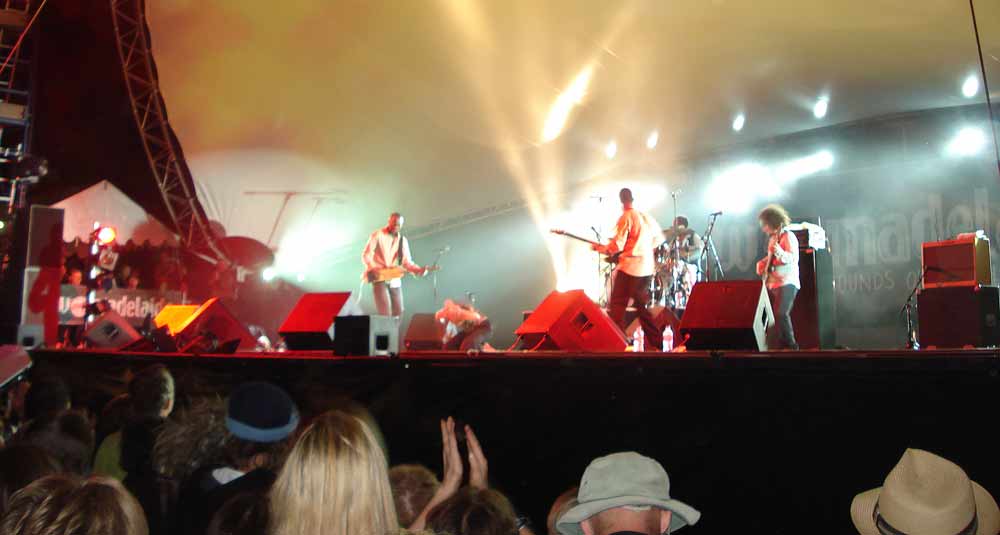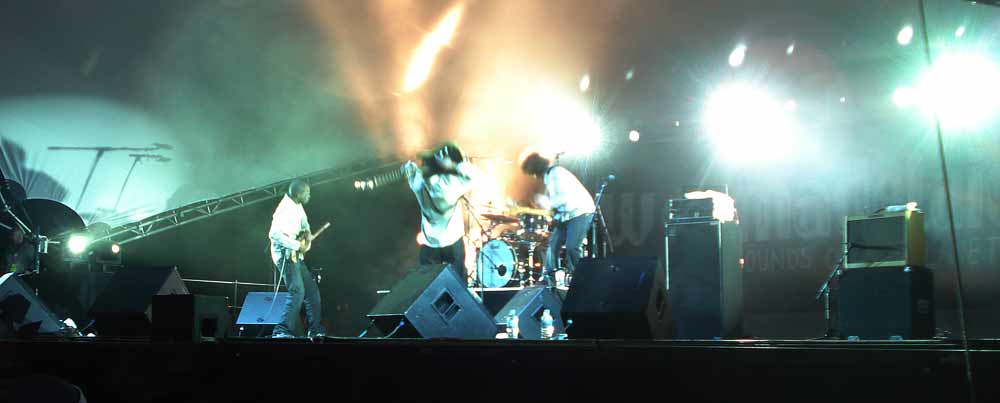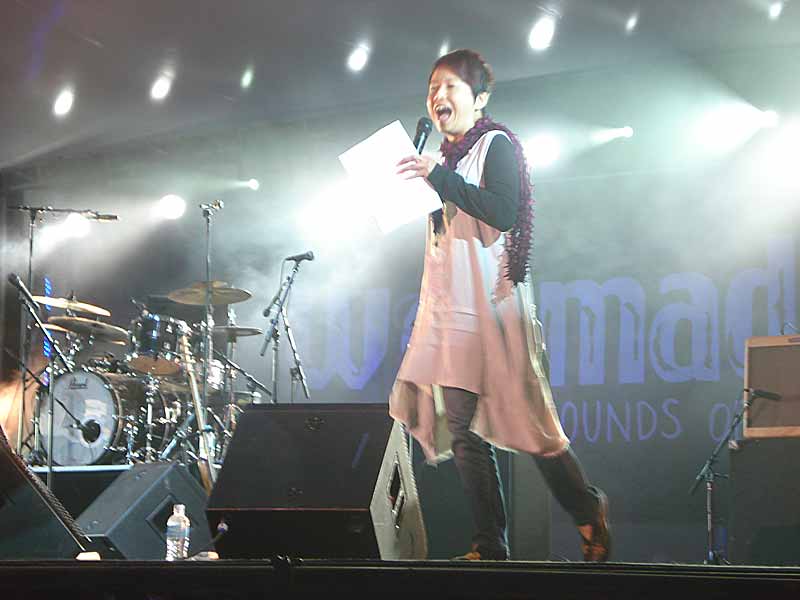 Compere Annette Shun Wah sez, "Thats Yer lot "