The Archive.

View at 1280 x 1020 min res
---
Last updated February 2010 .
NB: this site is not affiliated in any way to the official Womadelaide organisation and is a non profit making tribute site documenting the history of the festival , no images or text used on this site should be distributed or reproduced for commercial purposes or without the permission of the contributors .
7-9th March 2009 .Botanic Park. Adelaide.
---
Seun Kuti and Egypt 80.
Visit his site to see more great Womadelaide and 70s Australian and New Zealand tour photos.

Stage 1: Saturday 7th March 2009 10pm

Seen a few nasty diatribes against this guy which allege he is trading on Fela Kuti's legacy . Perhaps there is something in that, but I think, as in the case of Dweezil Zappa, if the son can present the work with integrity , respect and love, then that does not diminish the music . I my opinion Seun is successful . Its better that a family member carries on the body of work rather than it fall into obscurity . Overall I found this a very strong set , the band was a real powerhouse , Fela was energetic and commanding and whilst he might not have the stature of a Baba Maal , he is certainly more than capable of presenting his fathers music to a live audience .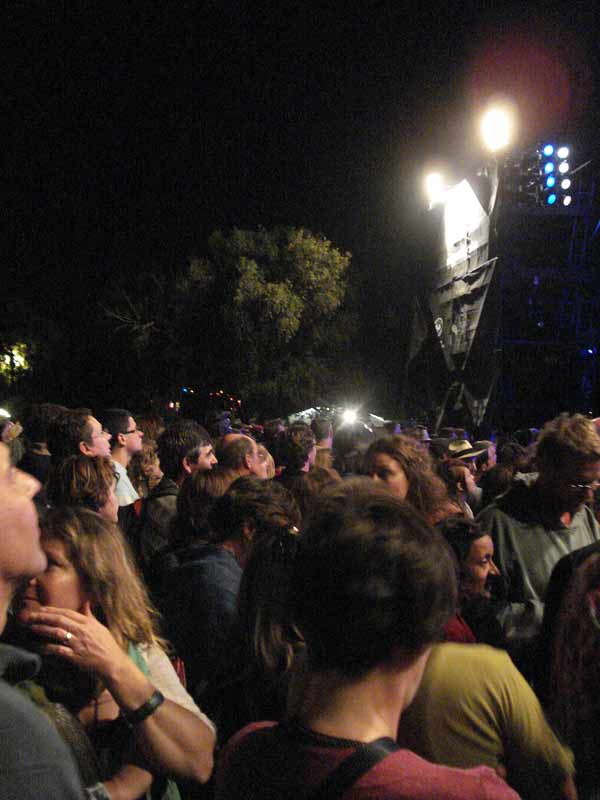 Waiting
Photos © Mr Clutter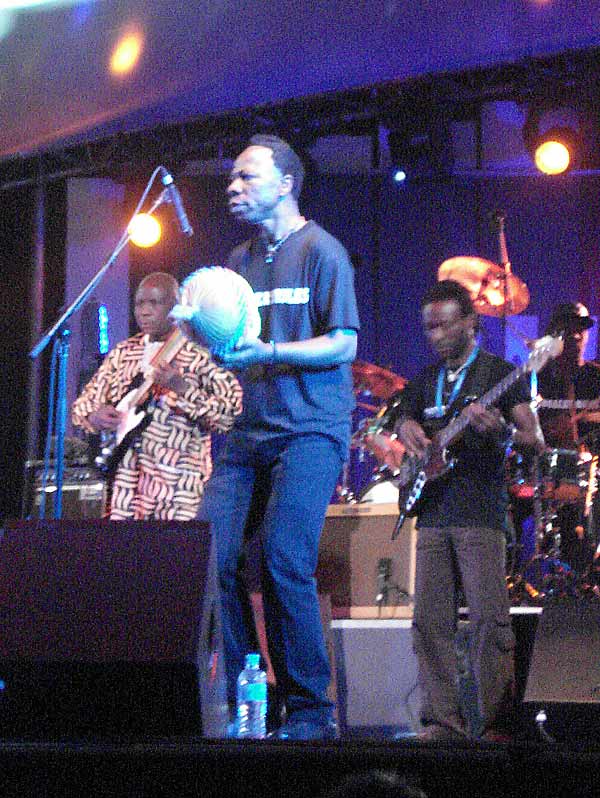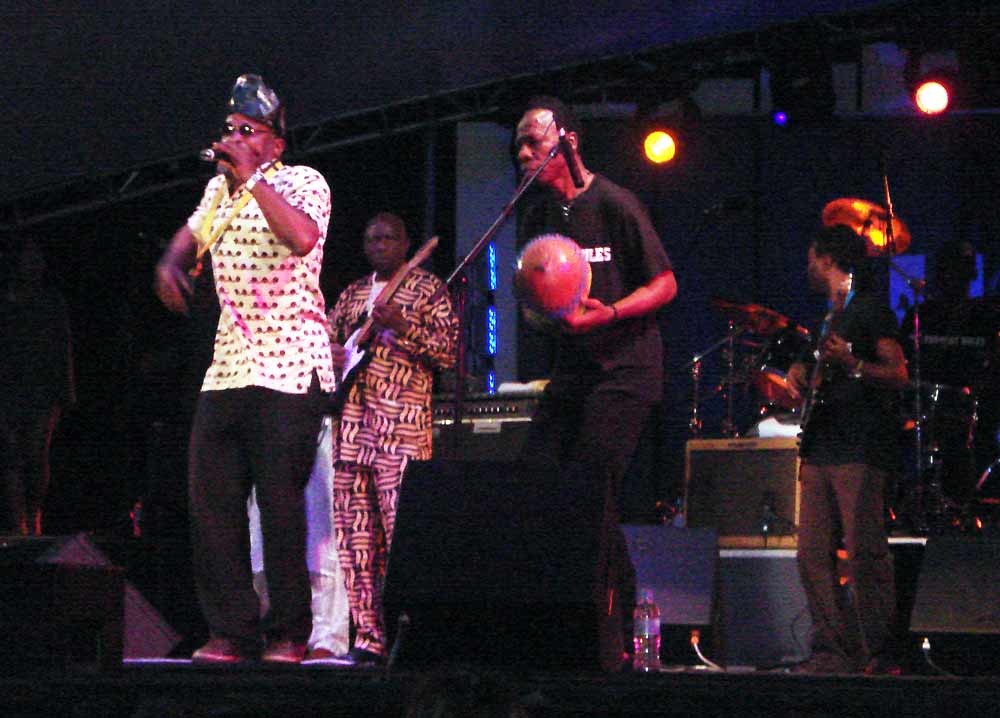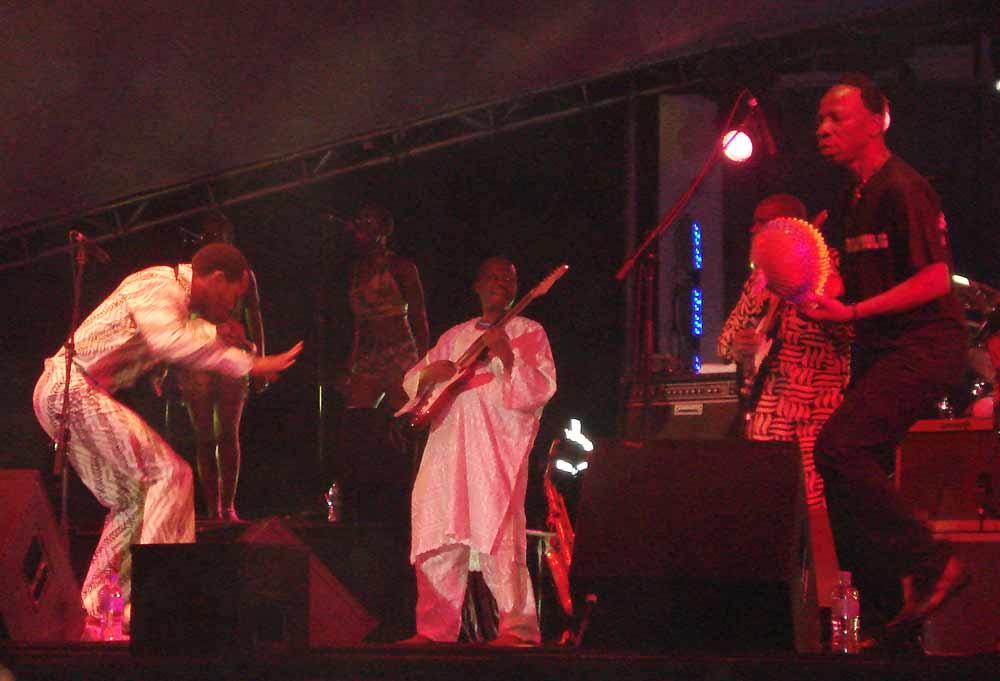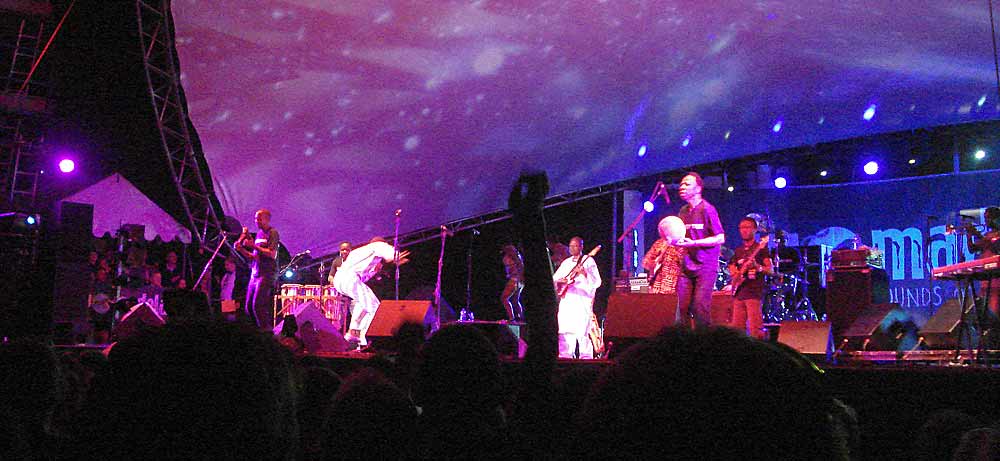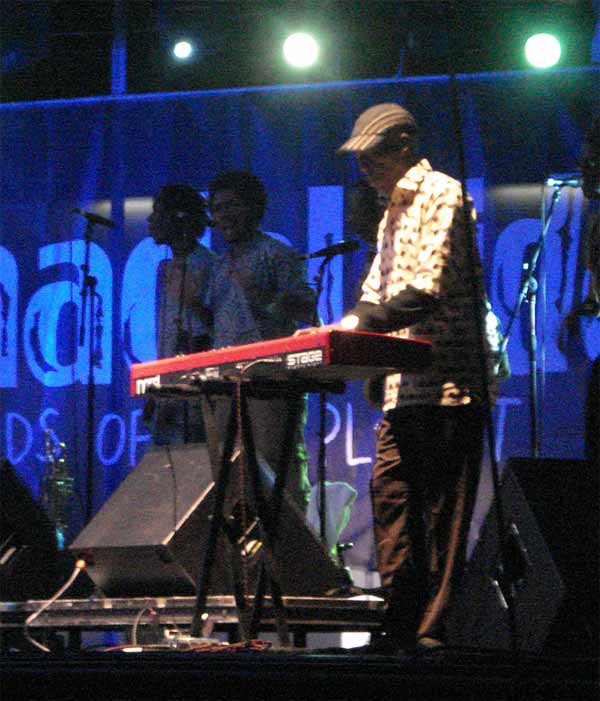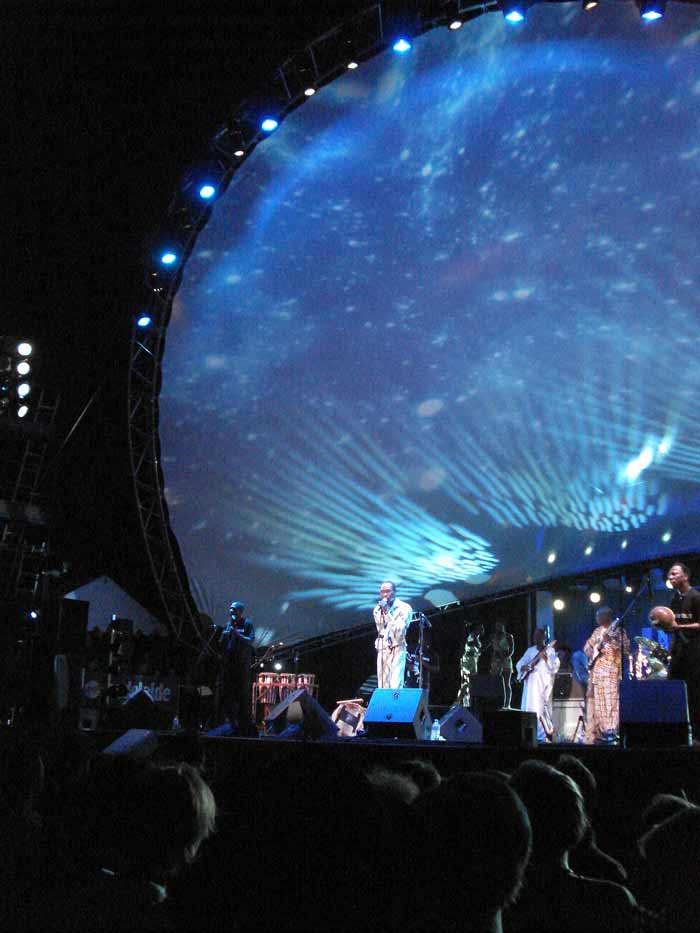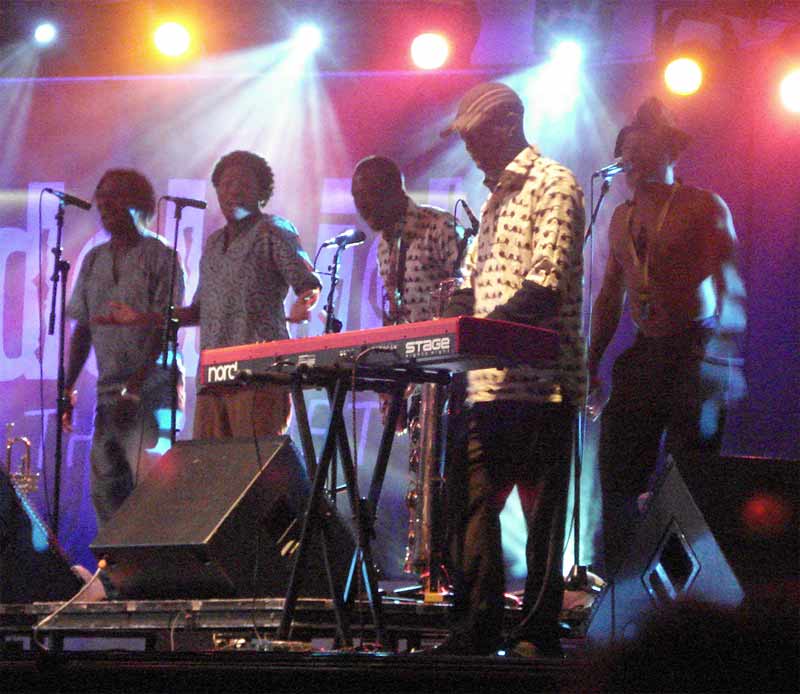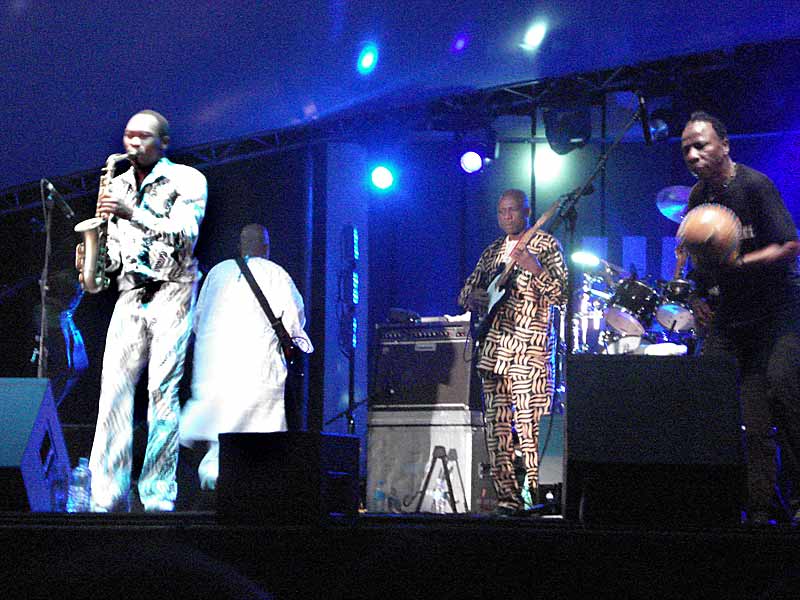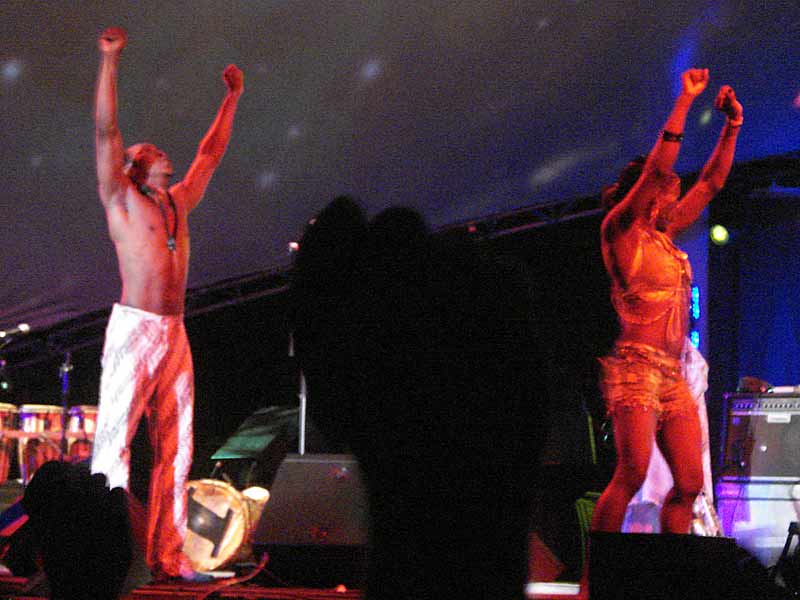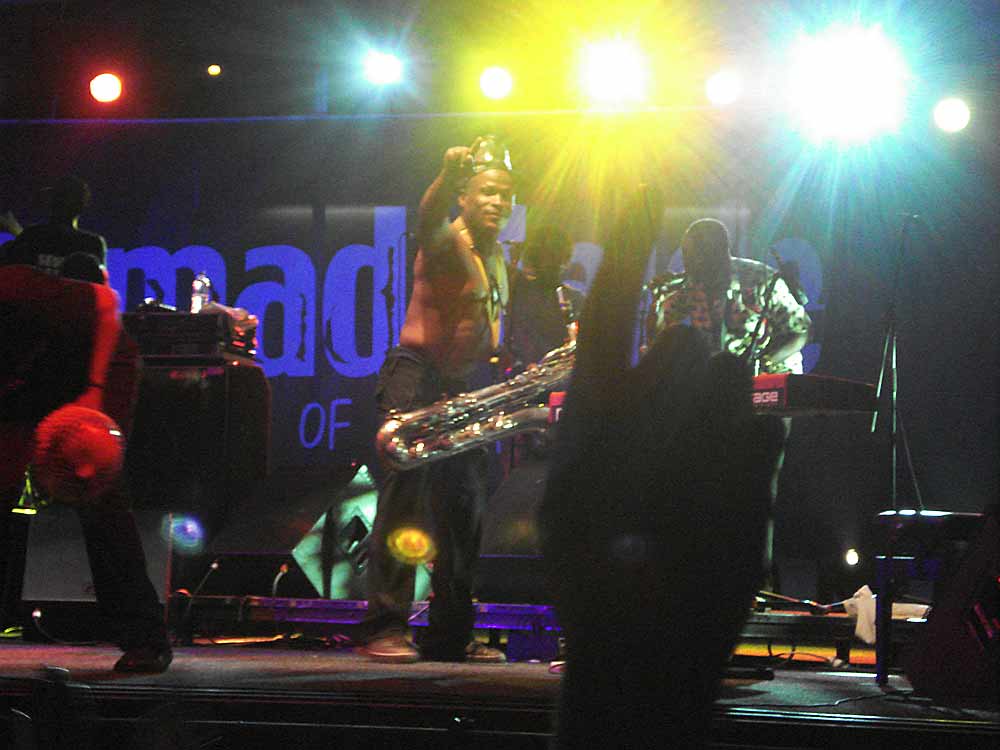 ---
If you have any pix you took and want hosting , whether of bands or the grounds, Contact us and we will add them to the site.
Womadelaide 2009 menu
The Artists
....* external site
---