The Archive.

View at 1280 x 1020 min res
---
Last updated February 2010 .
NB: this site is not affiliated in any way to the official Womadelaide organisation and is a non profit making tribute site documenting the history of the festival , no images or text used on this site should be distributed or reproduced for commercial purposes or without the permission of the contributors .
7-9th March 2009 .Botanic Park. Adelaide.
---
Rachel Unthank and the Winter Set .

Stage 2: Saturday 7th March 2009 3pm

A funny , evocative and memorable set by a really talented group of Northumbrian lasses who write great lyrics and mix traditional material with contemporary themes. Hit of the festival for me , although I doubt that all that many people saw this set .You have to have a liking for UK folk to get off on this sort of music and many people shuffled off during the performance to search for more danceable music .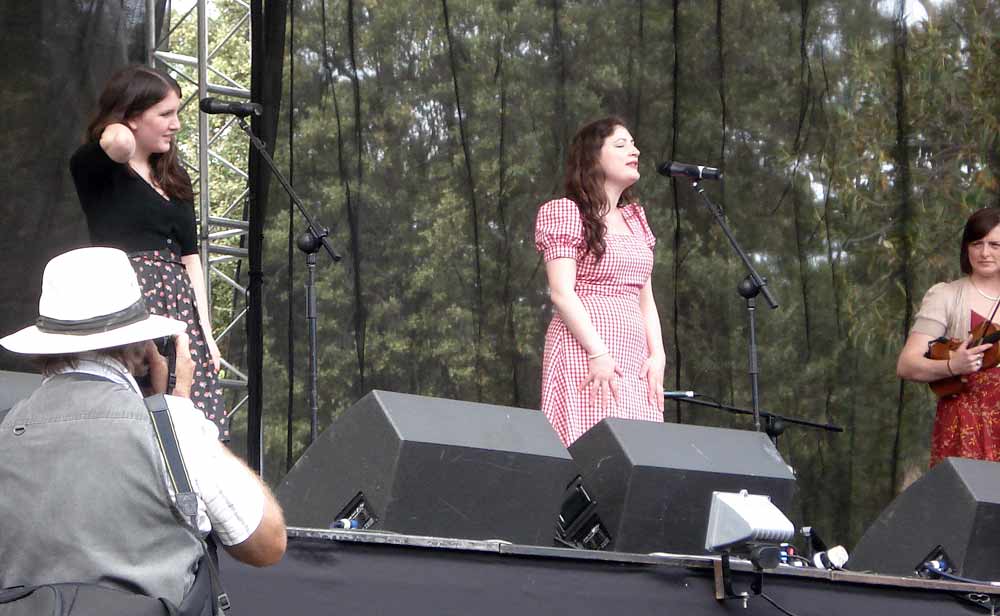 Photos © Mr Clutter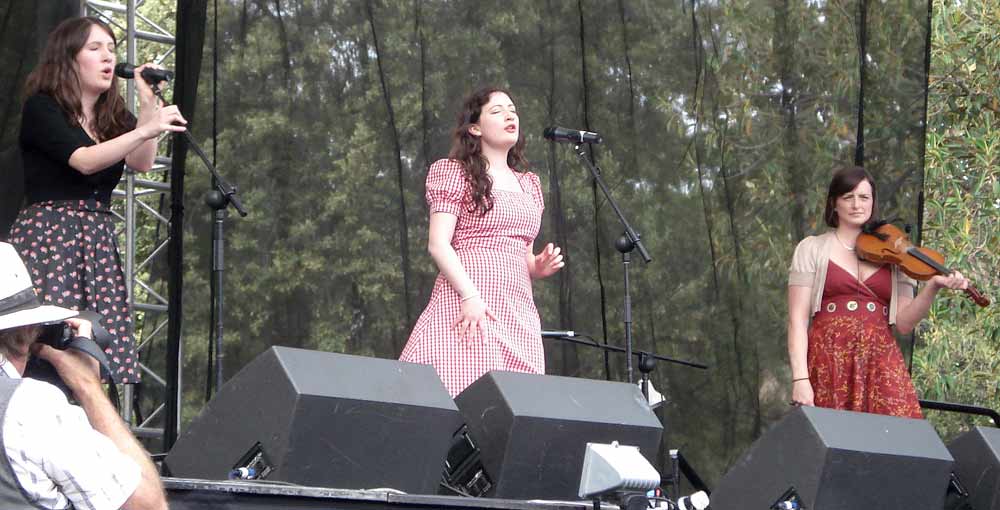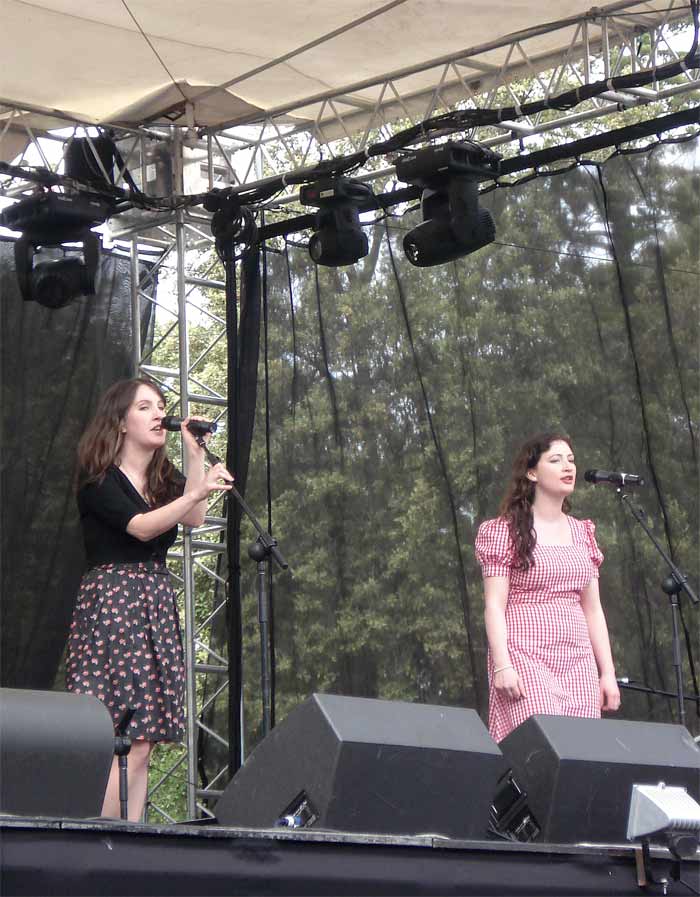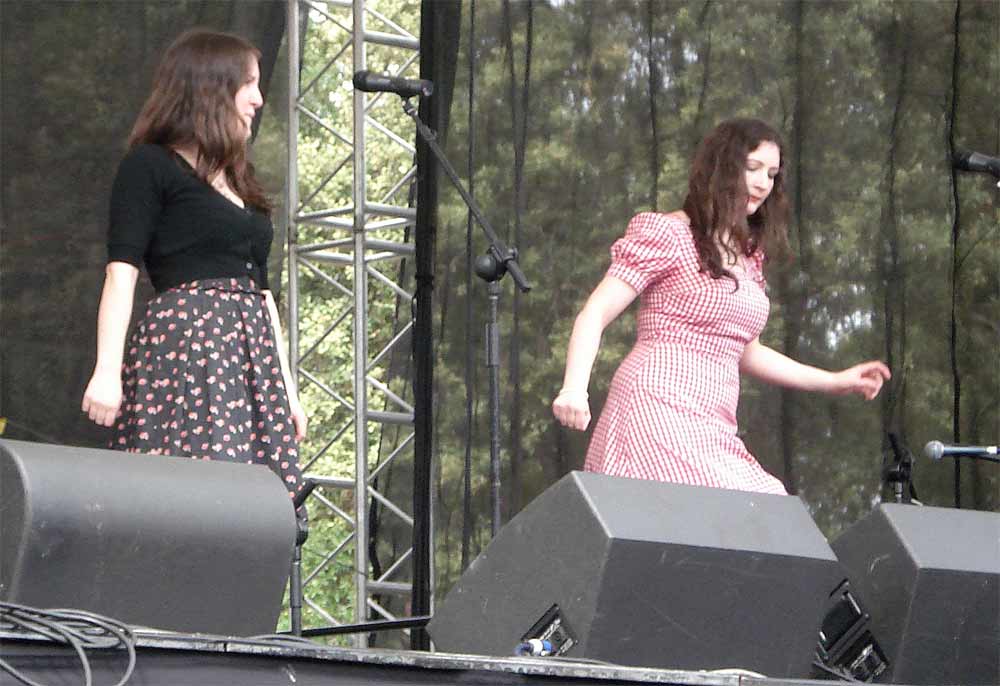 Clog Dancing , note protective sweater being worn to prevent accidents- we presume this is to avoid accidental exposure of the upper regions :-)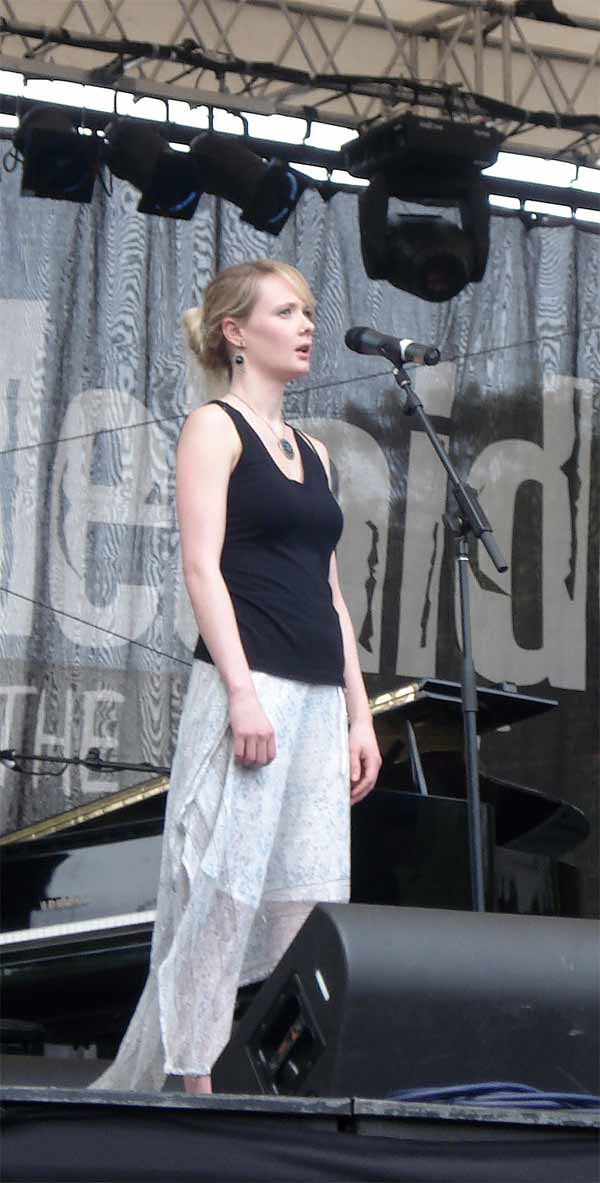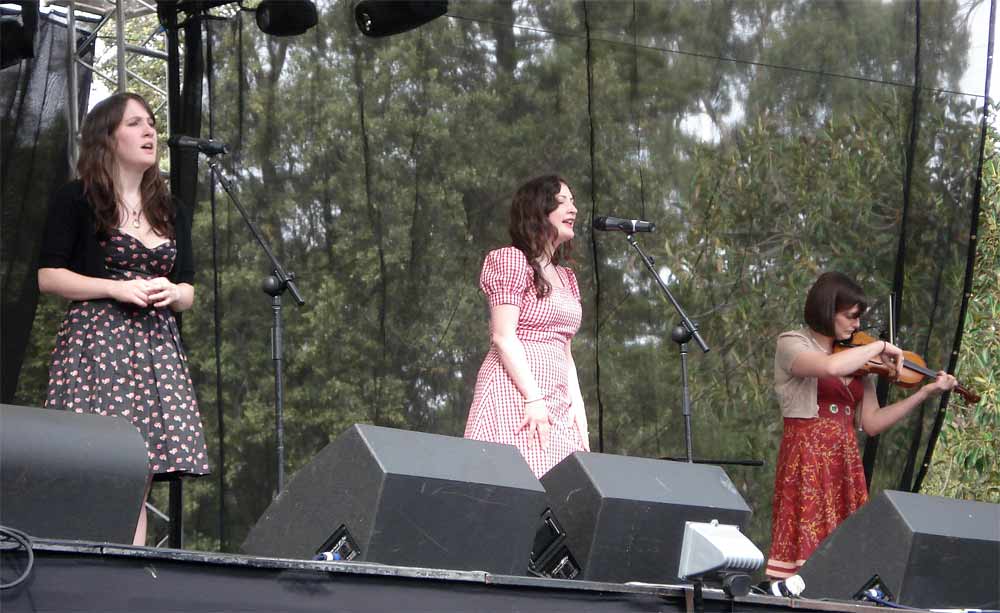 ---
If you have any pix you took and want hosting , whether of bands or the grounds, Contact us and we will add them to the site.
Womadelaide 2009 menu
The Artists
....* external site
---