The Archive.

View at 1280 x 1020 min res
---
Last updated February 2010 .
NB: this site is not affiliated in any way to the official Womadelaide organisation and is a non profit making tribute site documenting the history of the festival , no images or text used on this site should be distributed or reproduced for commercial purposes or without the permission of the contributors .
7-9th March 2009 .Botanic Park. Adelaide.
---
All Star Gala .

Stage 2: Sunday 8th March 2009 6:20pm
This Jam session promises much but sometimes doesn't build up too much of a head of steam. Admittedly, its a big ask to get a bunch of musicians from a huge range of musical genres ,mix them together over the course of a weekend and make it work convincingly. There have been some great sessions since its inception in 2003. The Billy Cobham led percussion session from 2007 was probably the best ever, followed closely by the year when Hamid Baroudi took over the running of the show from Zakir Hussain and built up the group to a huge climax. The Richie Havens jam also had some classic moments until it was spoilt by two immature prats who sabotaged the ending .
2009 was ok, although I didn't stay around for the whole thing , so I can't really comment about the set as a whole . The initial portions were good, where Speed Caravan and Seckou Keita got it on nicely . Then things seemed to meander a bit . I wanted to get a good position for the Cat Empire so I had to go. Apparently after I left there were some good moments , but I wasn't all that impressed by what I saw. It all seemed a bit peacemeal to me and Justin Adams didn't seem to have all that much of a handle on the directions in which the music could take.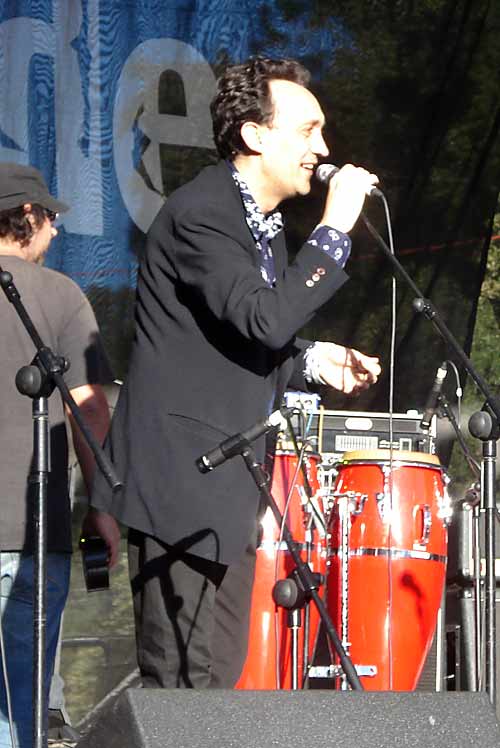 Justin Adams sez "hello "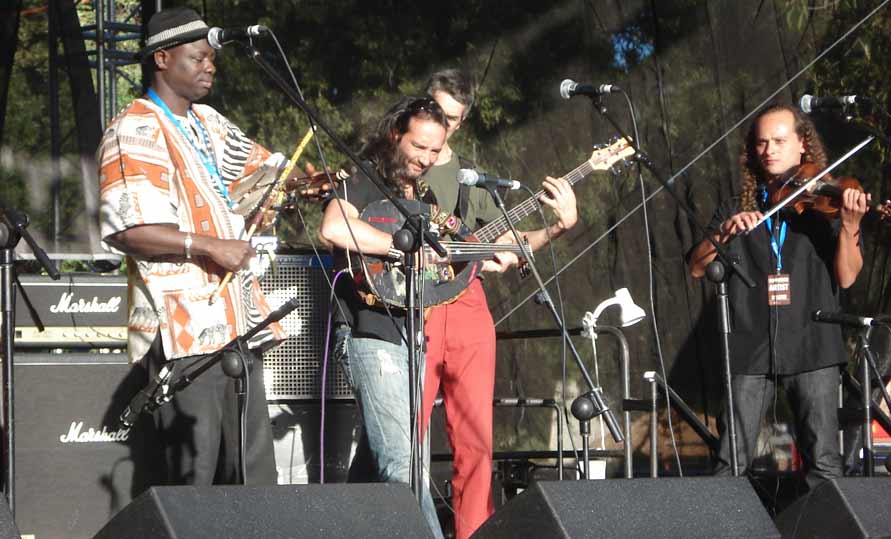 Members of Speed Caravan and Seckou Keita's Band make some nice noises together
Photos © Mr Clutter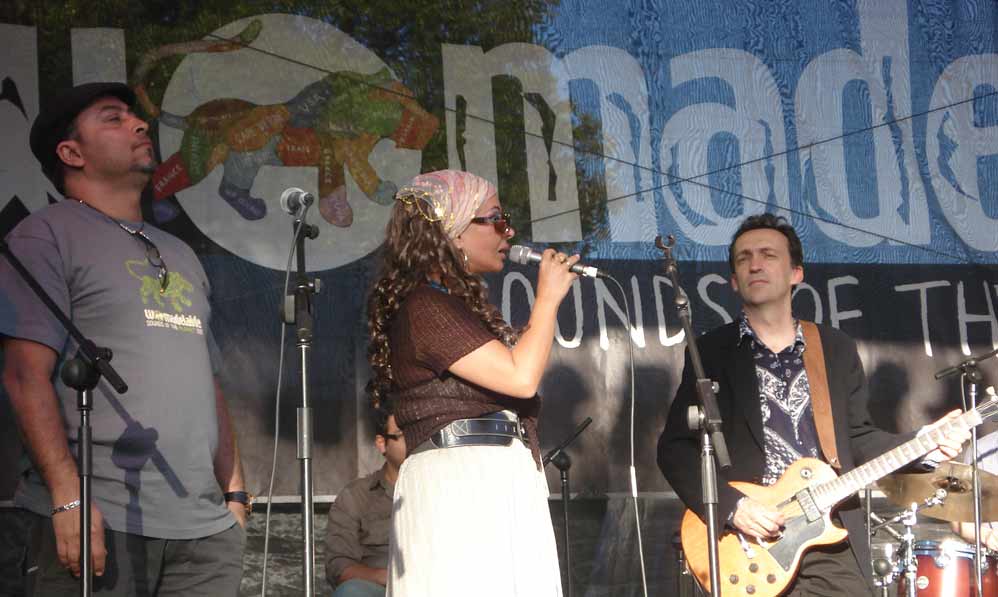 Natacha Atlas (still looking bored ) joins in , she did sound nice though...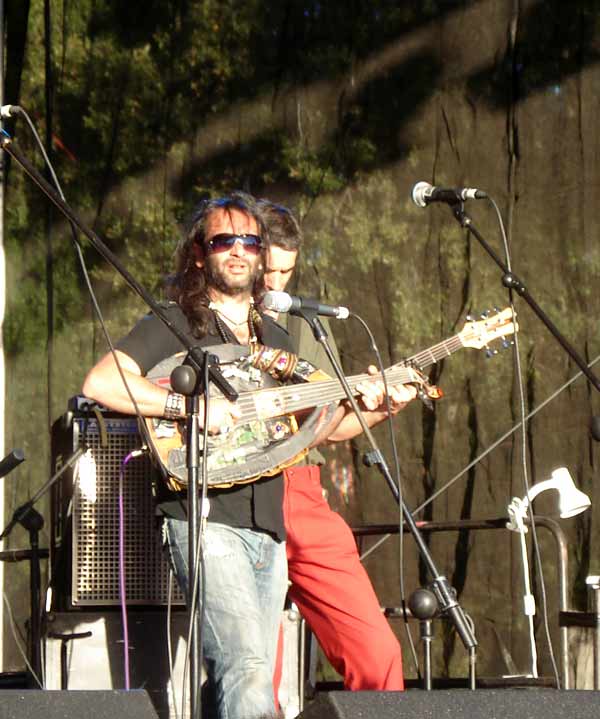 Pity the poor musos who have to face the setting sun at this time on stage 2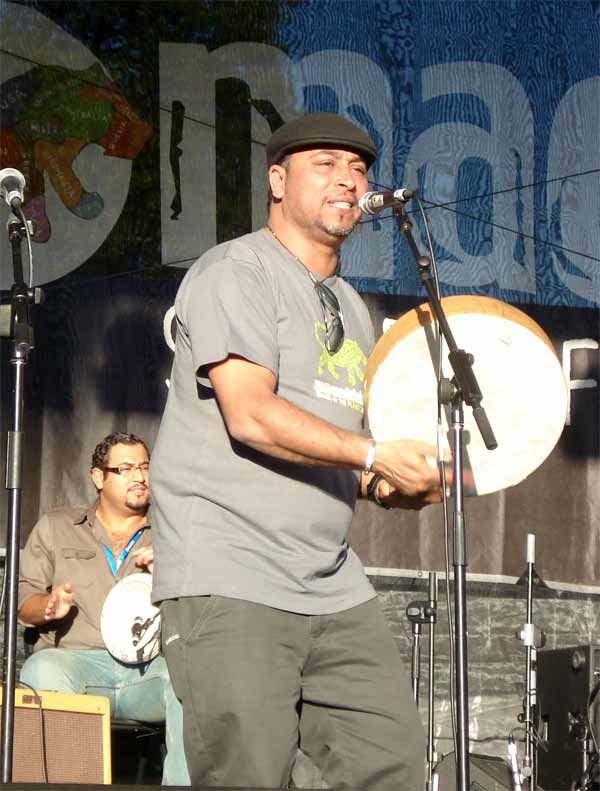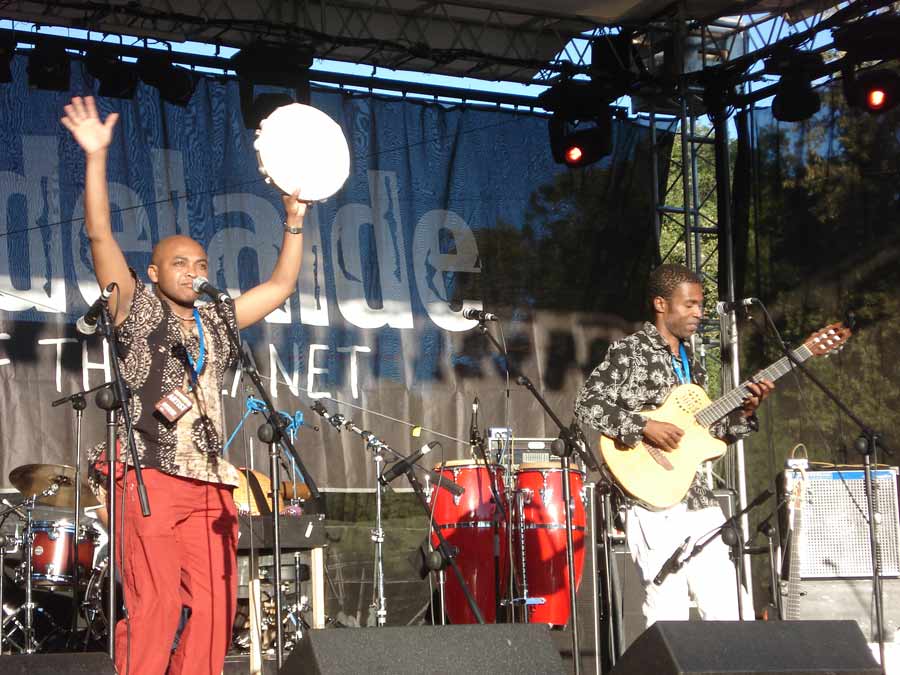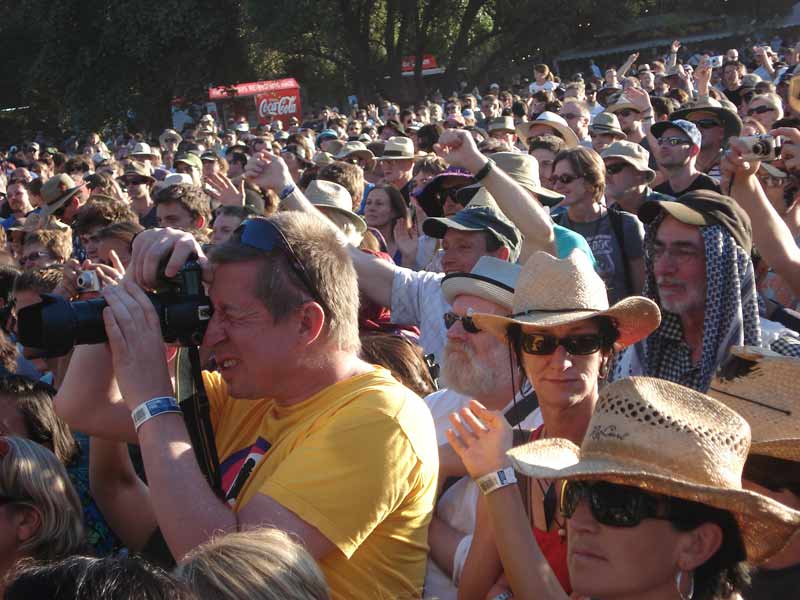 ---
If you have any pix you took and want hosting , whether of bands or the grounds, Contact us and we will add them to the site.
Womadelaide 2009 menu
The Artists
....* external site
---