Formatted at 1920 X 1020 minimum - failure to view at this res may cause weird formatting , you have been warned !!!!!!!
Updated July 2021
For information on today's festivals see eFestivals.co.uk

Big BIG thanks to our sponsor Neil !

This site is dedicated in the memory of

who inspired me to delve deep into the magic of the free festival and who passed away Sept 3rd 2010.

R.I.P. Roger .....
---
---
The Glastonbury Fayres and Festivals: 1970-1990.
Pilton Festival - Glastonbury .

September 19th -20th 1970.
---
As you can see, in 1970, the crowd was miniscule © Arnold H
The first festival at Glastonbury was not free and was decidedly overshadowed by the 1971 event, probably for good reasons . This festival was very sparsely attended , despite having Marc Bolan , Ian Anderson, Keith Christmas , Quintessence , Stackridge , Al Stewart, Amazing Blondel and Sam Apple Pie on the bill- hmmmm, perhaps thats why so few people showed up. Not exactly household names - even in 1970 - although all very respectable acts in their own right .

Badly advertised, poor organisation , not exactly an auspicious start to one of the longest running rock festivals of all time. But it was a nice site and the precedent was set as regards having a festival in the area.

Apparently government health inspectors visited the site as part of a report they were compiling about health standards at rock festivals. Interestingly, after all these years of warnings about the health hazards of food /sanitary conditions at festivals, I have yet to hear of a severe outbreak of food poisoning occurring .

The burning of Mr Eavis's cart © David White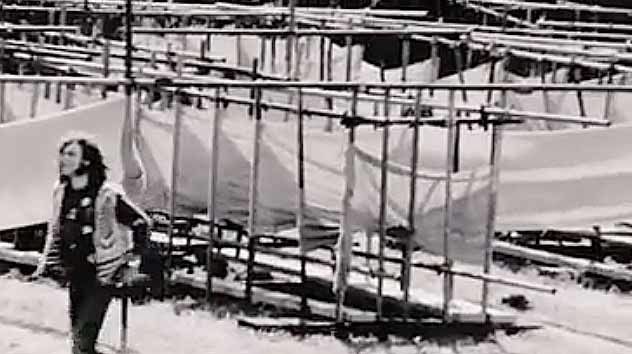 We must admit,the bogs look appalling ..... © Arnold H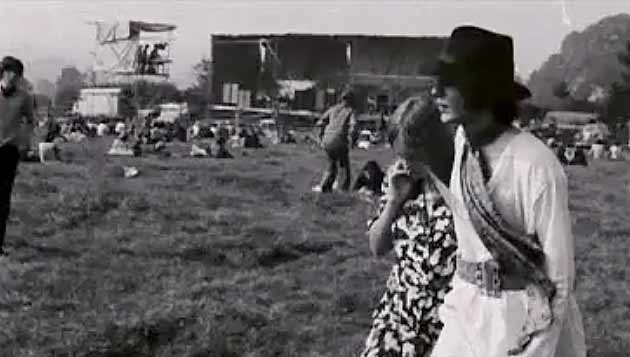 The stage © Arnold H
| | |
| --- | --- |
| | © Jo Gedrych |
Above left : A young Michael Eavis. Apparently the pic on the right photo is of a jam session . Amongst the luminaries on-stage are Al Stewart- (tambourine) and Keith Christmas ( sleeveless Afghan coat ).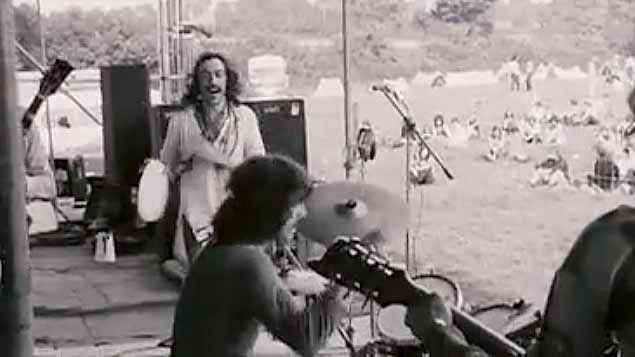 Quintessence whooping it up onstage ..... © Arnold H
An interesting memoir of the first festival can be found here as well as other accounts of festivals and the underground scene of the early 70s- late 60s .
| | |
| --- | --- |
| © Jo Gedrych | © David White |
| © David White | © David White |
| Quintessence © David White | © David White |
---
Glastonbury Fayre pages .
---
Glastonbury Festival
---
Any info to add ?-well don't just sit there , Contact us
Free rock festivals of the 70s and 80s
---