The Archive
Formatted at 1280 X 1020 res
Updated Jan 2012
---
---
Deeply Vale Free Festival -1976-1979.
Aqua and other bands at Deeply Vale Free Festival 1978.
Thanks go to Craig Mitchell who has allowed us to display his wonderful collection of Deeply Vale pix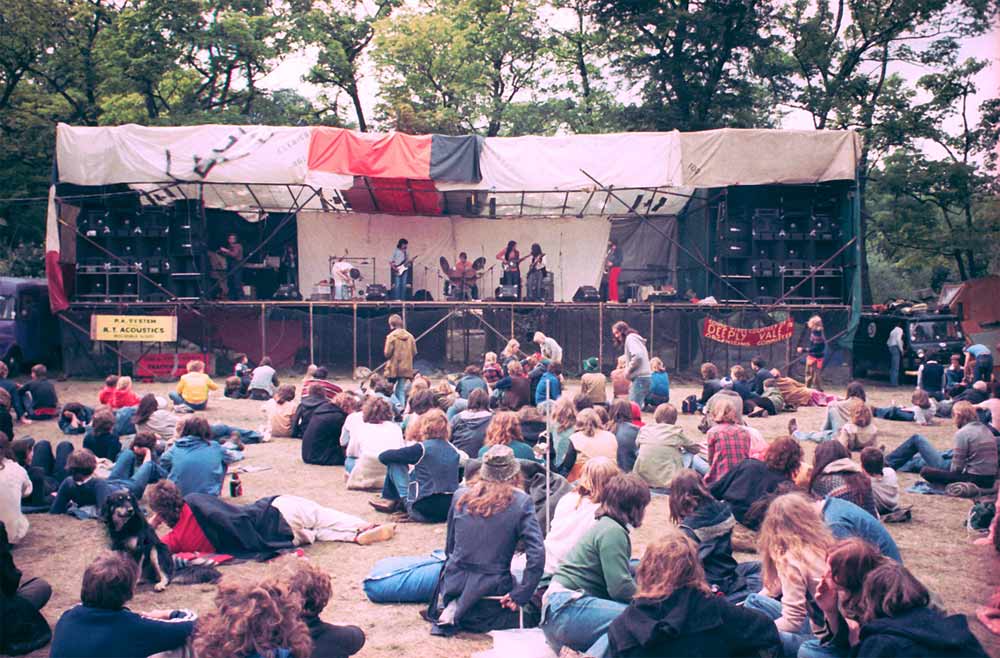 Aqua © Craig Mitchell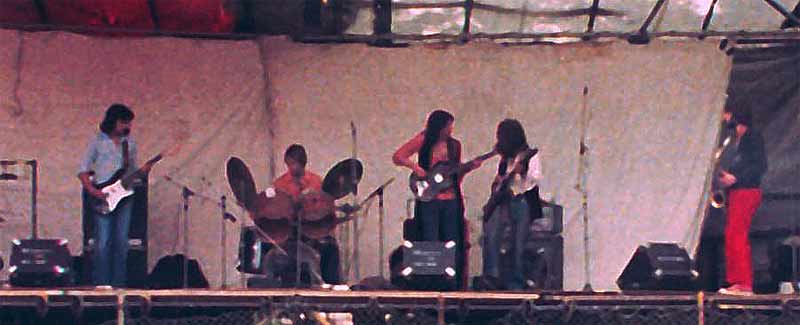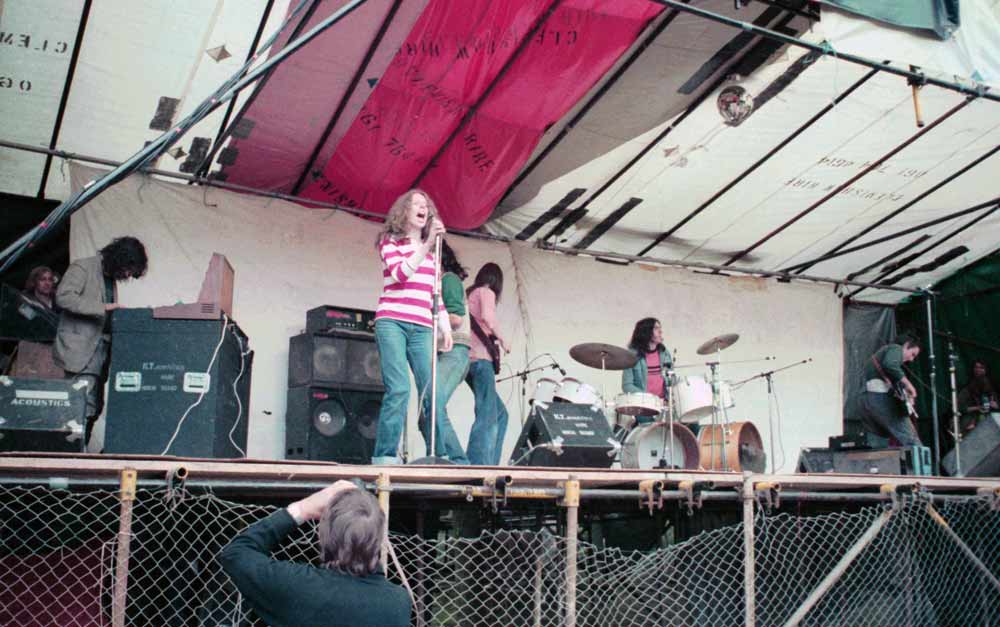 Unknown Band
Well done to those who put this great site together. Certainly brought back some amazing memories. I remember the '79 festival well. Amazing really considering how good the drugs were!

I came up with the rest of the band all the way from Brighton. We were called Murmo Schultz and we did Heavy Metal stuff. It took many hours up the M1 in a rented Transit with all the gear. But it was well worth it.

On the Saturday afternoon we ventured down to the main stage and asked if they had a spot free. "Sure!" they told us, "Can you be on stage in ten minutes?"

Bloody right we could. We got set up and took our shot at it. Great crowd, lots of noise and we even remembered some of the words.

I remember one guy telling us he'd filmed our set but then lost his camera, which was a shame but the memories in my head still work.....

Alan Knight

---

Dear people, I can't find any information about Glossop/Manchester new wave band The Trend who played the Deeply Vale Festival in: - I think 1978/1979.
I have been told that there is some footage of the Trend playing one of there songs 'That's the way the Cookie Crumbles' this was one of their prestigious gigs they played on the way to signing record contract with MCA and British tour with Wishbone Ash.
If you have any information about this please could you let me know, if you require any further information about The Trend please let me know.


Regards,

Steve Scott - Bass player The Trend
---
---
This site contains a goodly part of the Deeply Vale Archive , graciously provided by Chris Hewitt , but we are always interested in contributions from attendees. I
Any info to add ?-well don't just sit there , Contact us
---
For more Deeply Vale content visit -
OZIT records Chris Hewitt's record label- one of the original organisers of the festival , features recordings of festival artists, home of Tractor and the Deeply Vale Archive .

Deeply Vale menu
---
---