The Archive.
View at 1920 X 1024 res for best results.
Last updated March 2019 new photos and recollections.
---
Photogallery 13
Images taken
from

Stuart " Jammer "James ©

8mm film of the Bath Festival:
6-27-70.
---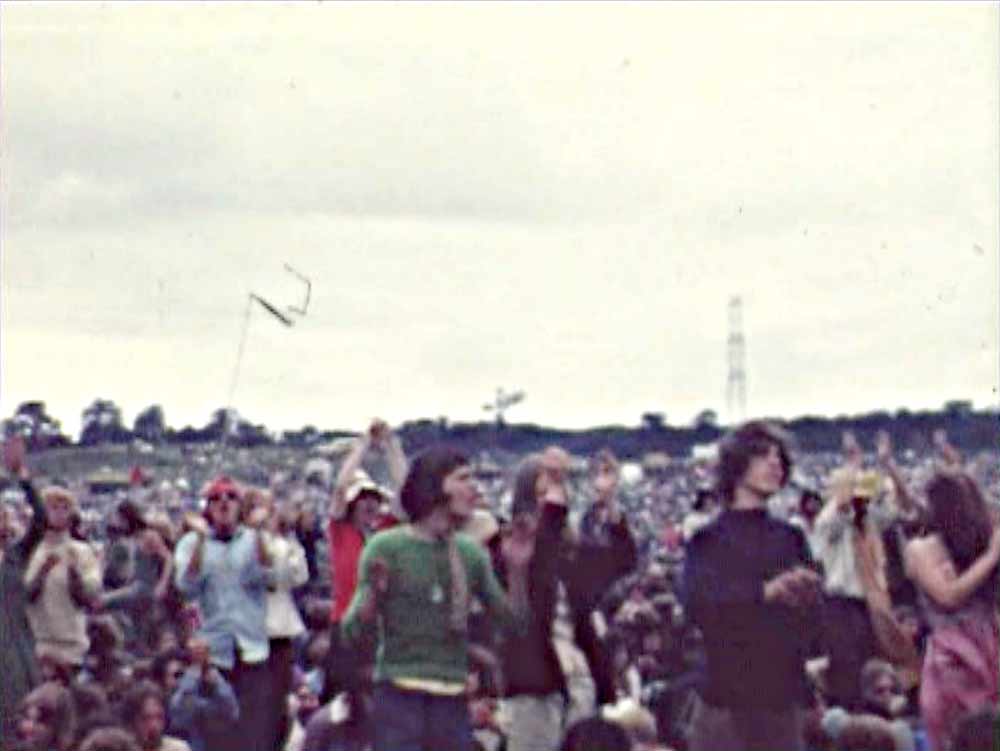 Hi there,
I have just been going through some old stuff and thought that it ws time that I remastered / digitised
my Std. 8mm film " PIECE 70" which among other things has footage that I shot at Bath Shepton Mallet and at the Hyde Park Blackhill Floyd show.
I hope you can use these frame grabs on your site with my permission.
Please credit them to Stuart Jammer James .( Copyright ) many thanks.
Hope they bring back some good memories to people.
---
in addition you will find images of the bands onstage ( if available ) on each band page.
---