The Archive
---
View at 1280 x 1024 for best results .
Last update Nov 2013.
---
The Milton Keynes Concerts.

1979-90

The Garden Party

Marillion ,

Gary Moore

Magnum,

Mamas Boys ,

&

Jethro Tull

Sat 28th June 1986

Milton Keynes Bowl .
---
Britain in the 80s, a decade chock full of some crap fashions, big permed haircuts, mass unemployment and (worst of all ) a shitty repressive government who hated anyone who wasn't acting like they were stuck in an upper middle class suburb in the 1950s. However, they couldn't stop us rocking at least , but they had a go at closing down as many gathering that weren't safely corralled into venues like The Bowl at Milton Keynes.

This looks like it was a good day, blue skies and generally good music- anyone who attended got some recollections to donate ?

. You can help by Contacting us about these festies and any others you attended.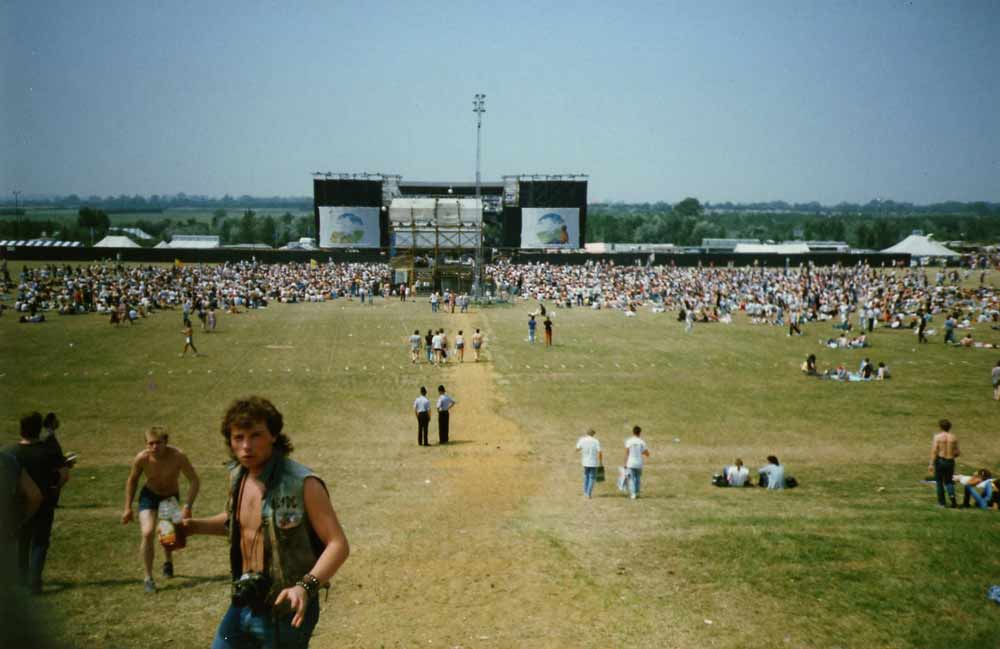 Hold it right there headbanger, we've got you covered , drop the bottle and put your hands on your head , slowly! © Shaun Gardner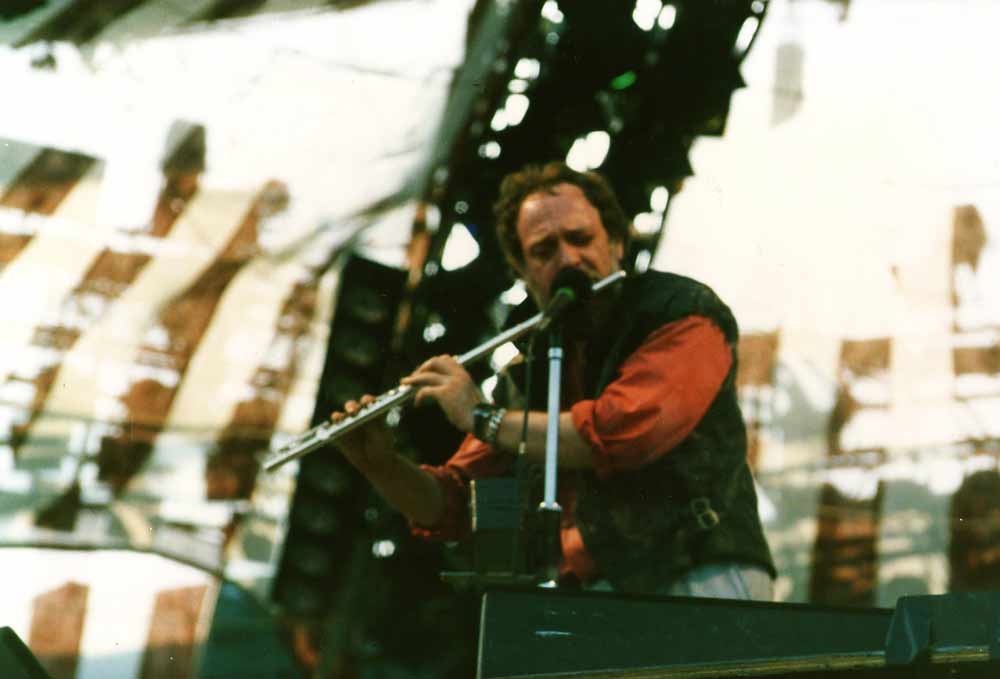 Ian Anderson of Jethro Tull © Shaun Gardner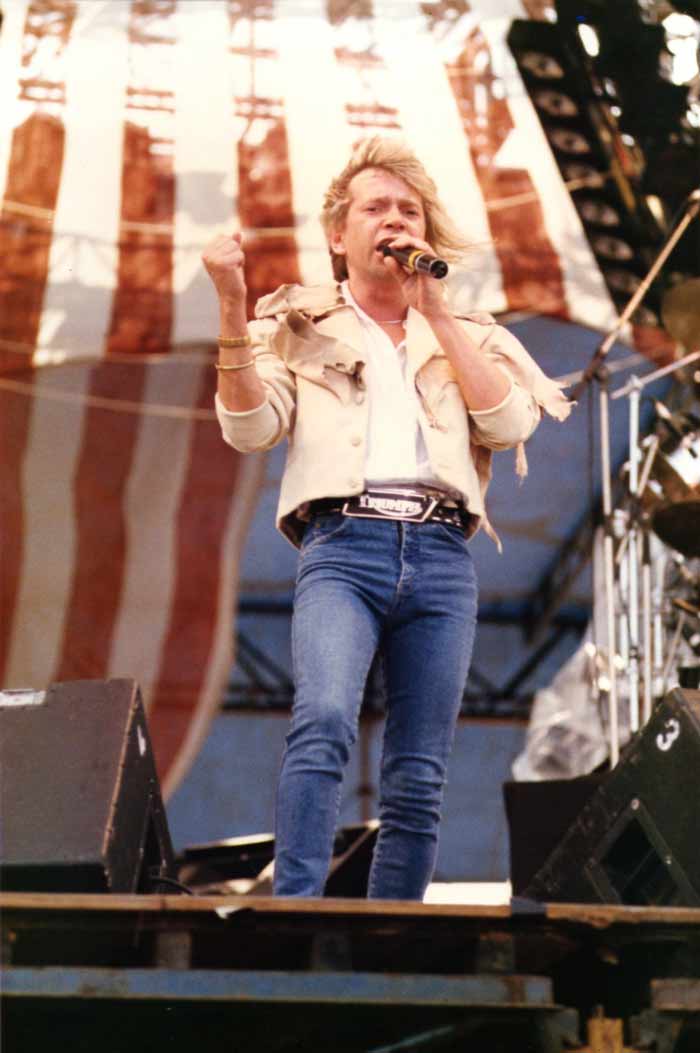 Bob Cately of Magnum © Shaun Gardner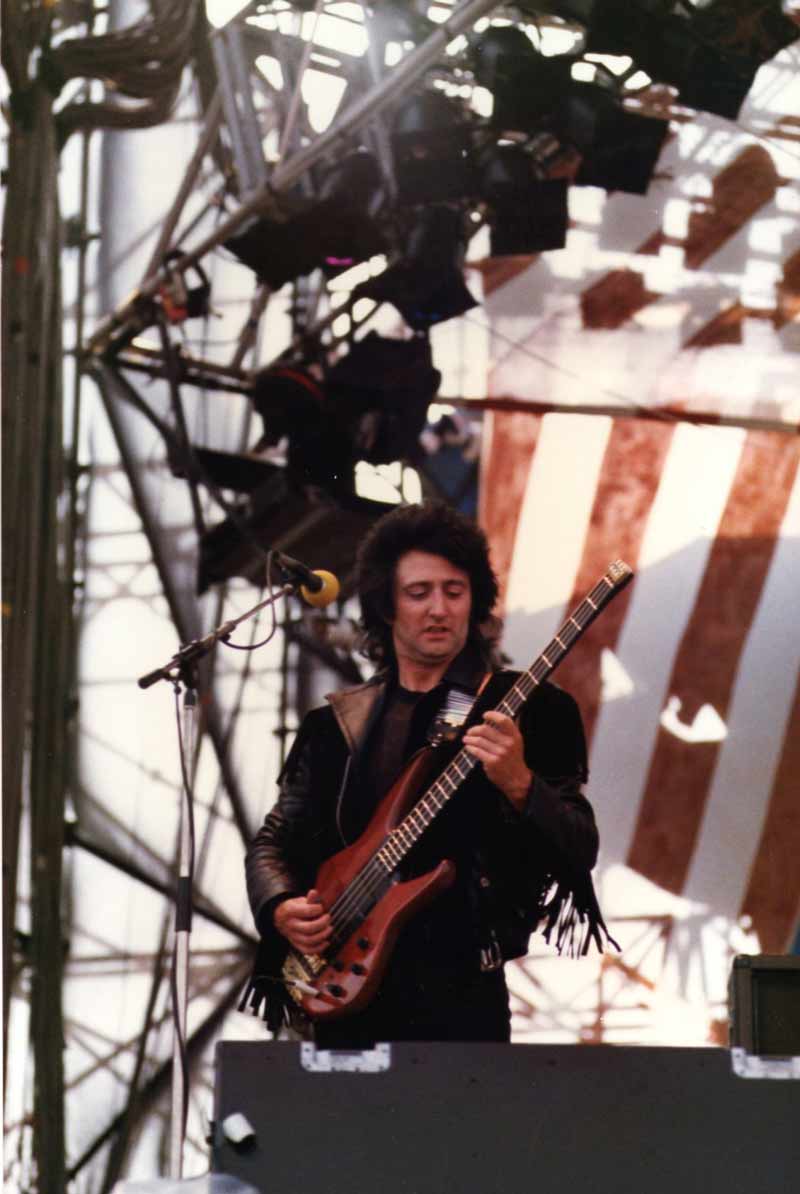 Colin "Wally" Lowe of Magnum © Shaun Gardner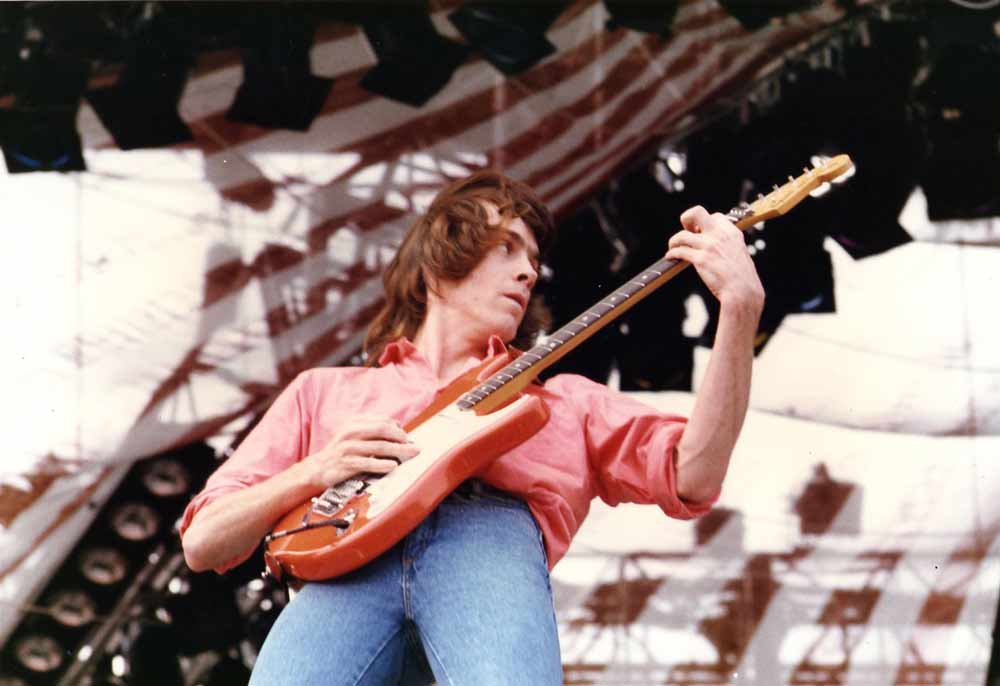 Pat McManus of Mama's Boys doing a Bob Weir impersonation © Shaun Gardner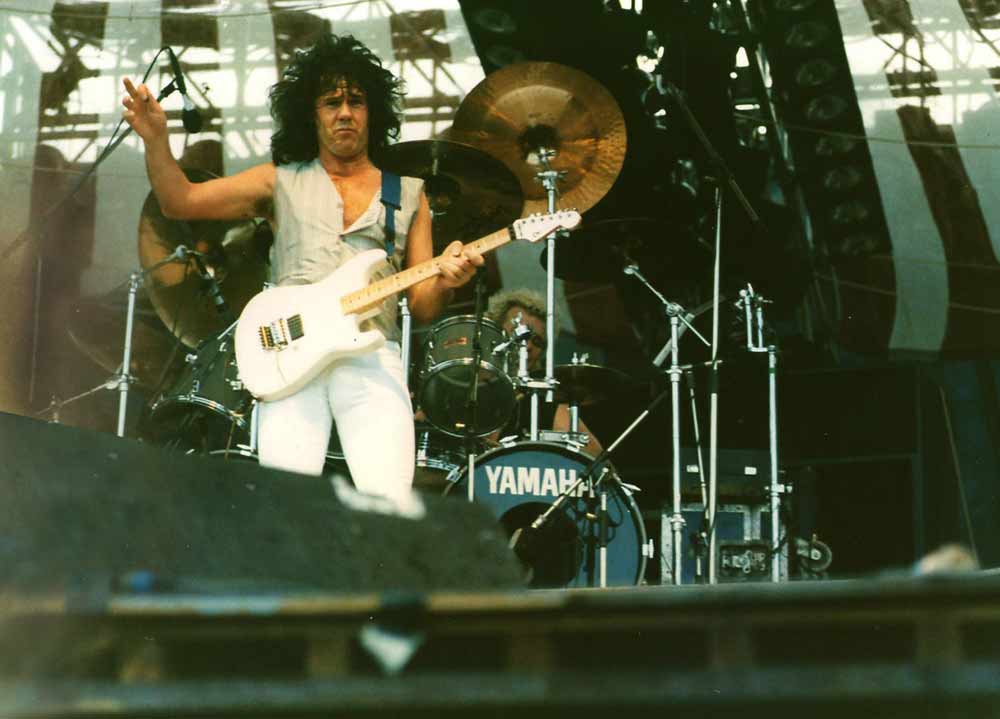 The late great Gary Moore © Shaun Gardner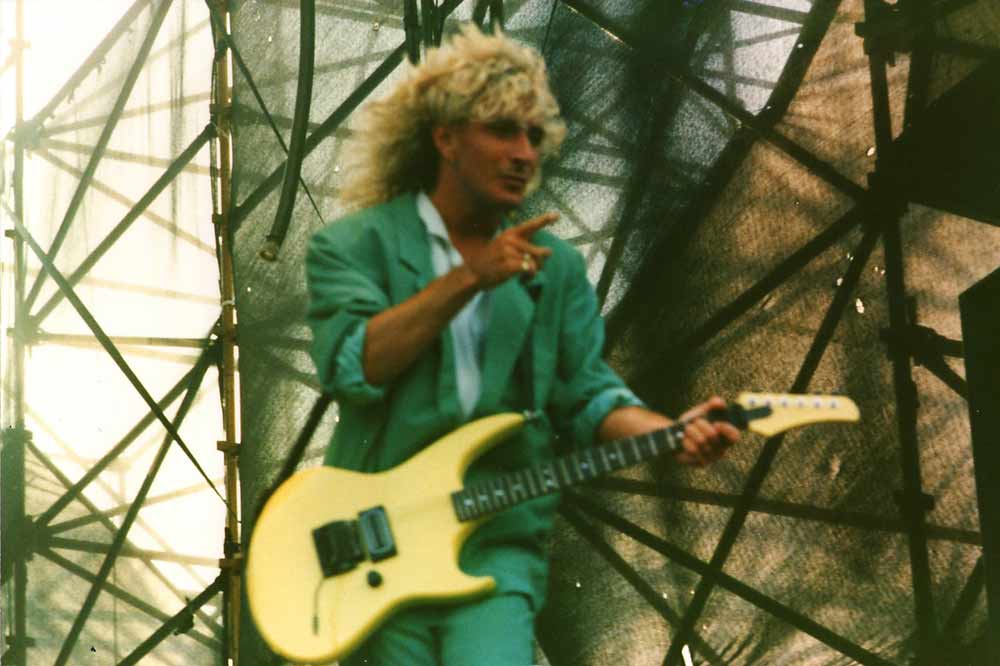 Neil Carter of the Gary Moore Band © Shaun Gardner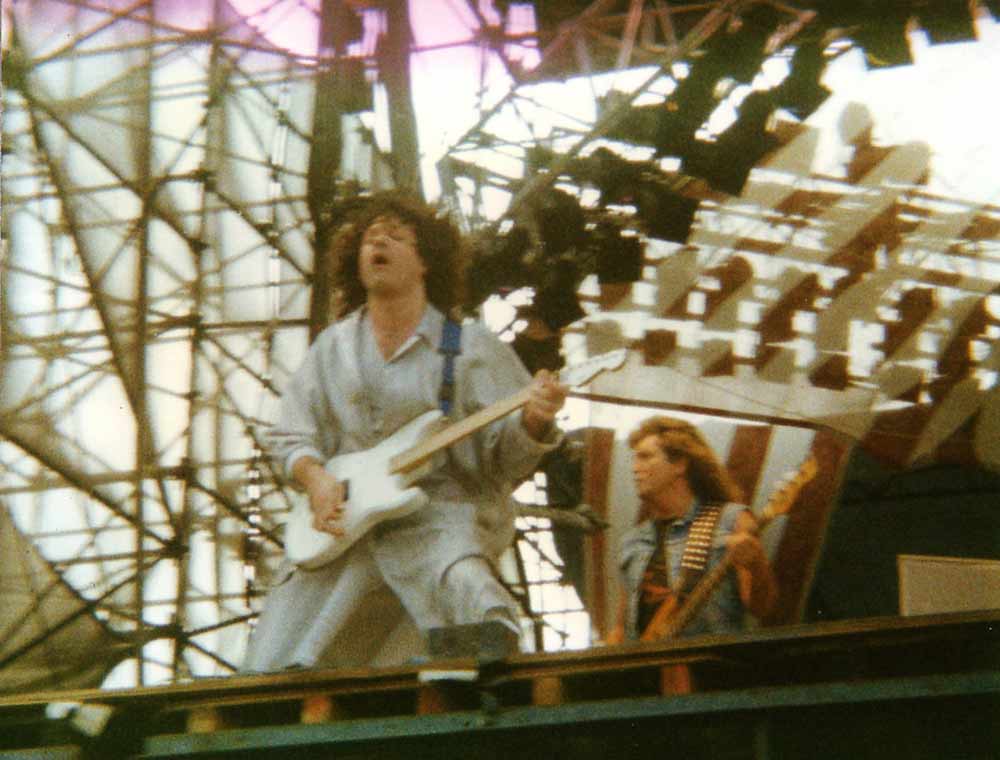 Gary Moore Band © Shaun Gardner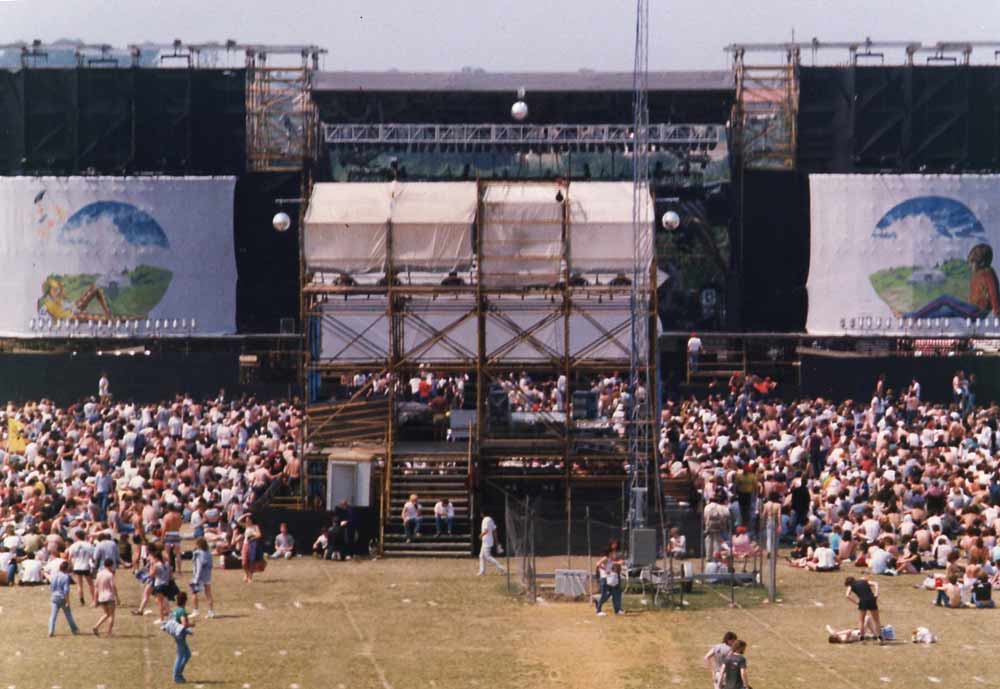 © Shaun Gardner
---
Setlists and recordings
Mama's Boys June 28th 1986

Lettin' Go
One Last Chance
Runaway Dreams
Straight Forward, No Lookin' Back
Magnum June 28th 1986

Vigilante
Changes
How Far Jerusalem
Lonely Night
Just Like An Arrow
Kingdom Of Madness
When The World Comes Down
Jethro Tull June 28th 1986

Locomotive Breath
(Instrumental intro)
Hunting Girl
Living in the Past
Serenade to a Cuckoo
(Rahsaan Roland Kirk cover)
Fly by Night
(Ian Anderson song)
Pussy Willow
Fat Man
Thick as a Brick
Jazz-rock Instrumental
Aqualung
Locomotive Breath
Thick as a Brick (reprise)
Gary Moore June 28th 1986

Run for Cover
Murder in the Skies
Shapes of Things
(The Yardbirds cover)
Wild Frontier
Victims of the Future
So Far Away
Empty Rooms
Out in the Fields
All Messed Up
Rockin' Every Night
Wishing Well
(Free cover)
The Loner
Marillion June 28th 1986

Garden Party
Freaks
3Assassing
Chelsea Monday
Script for a Jester's Tear
Pseudo Silk Kimono
Kayleigh
Lavender
Bitter Suite
Heart of Lothian
Waterhole (Expresso Bongo)
Lords of the Backstage
Blind Curve
Childhoods End?
White Feather
Forgotten Sons
Incubus
Fugazi
Market Square Heroes>She loves you > Let's Twist Again
---
The Concerts

• Under construction
---