The Archive
---
View at 1280 x 1024 for best results .
Last update January 2011 .
---
The Milton Keynes Concerts.

1979-90

Rockatta De Bowl

July 26th 1980

The Police

UB 40

Squeeze

Sector 27

Skafish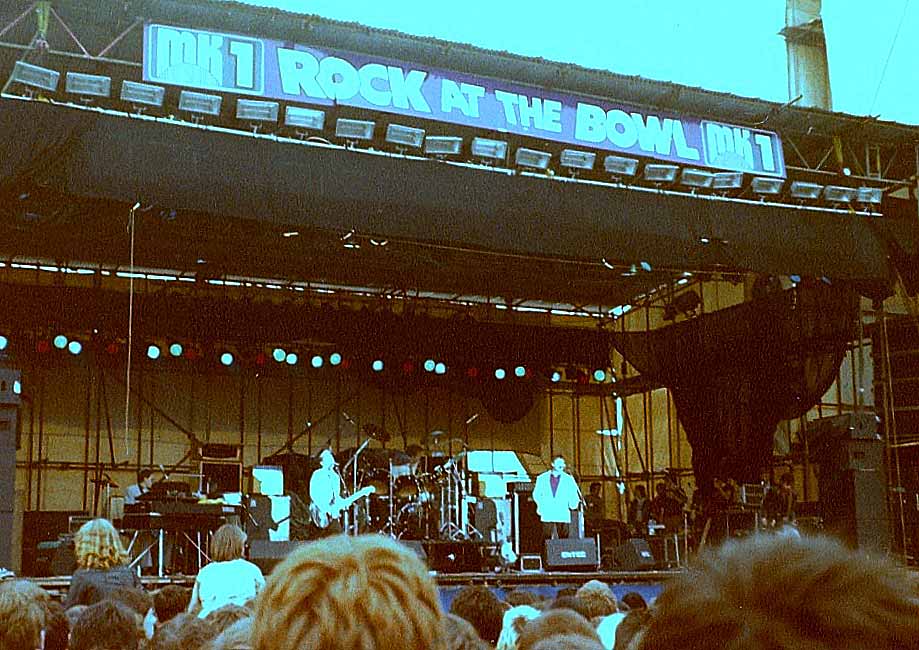 Squeeze at the Bowl © Roger Button
A crowd of 25,000 braved this one ,the first of a series of dates to promote the Police's new album and the first major rock event held at the bowl .The concert in 1979 had featured Reggae acts . In 1980 it had rained buckets in the days before the show and as a consquence the bowl was a mudpit. The police's set was bootlegged , not known if the other acts were recorded .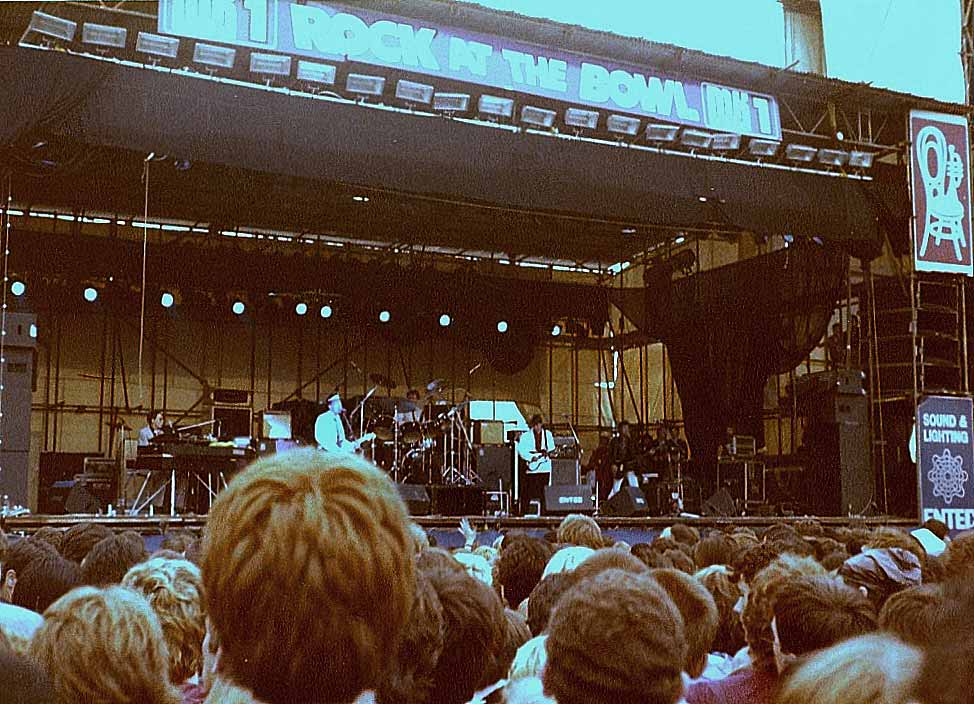 Squeeze at the Bowl , note Reading Rock symbol at far right, these concerts were promoted by the same folks who ran the Reading Festival
© Roger Button
http://www.concertphotos.uk.com/ub40/ub4080mk.htm
http://www.concertphotos.uk.com/police/police80mk.htm
. You can help by Contacting us about these festies and any others you attended.
---
The Concerts

• Under construction
---
Main Archive of UK Festivals 1960-1992