The Archive.

View at 1280 x 1020 min res
---
Last updated April 2010.
NB: this site is not affiliated in any way to the official Womadelaide organisation and is a non profit making tribute site documenting the history of the festival , no images or text used on this site should be distributed or reproduced for commercial purposes or without the permission of the contributors .
5-8th March 2010 .Botanic Park. Adelaide.
---
Mairtin O'Connor Trio.
Morton Bay stage Friday 5th March 7:15 pm.
The lethal combination of dim lighting and a crappy camera rendered most shots from this set unusable.... drat !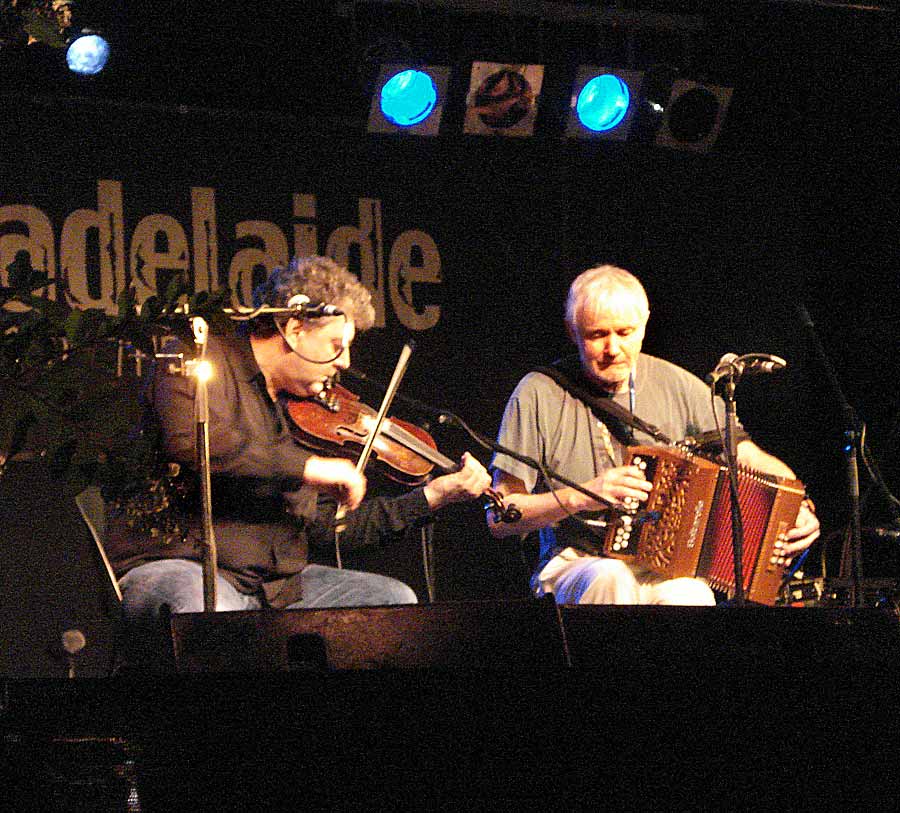 Piccies © Der Kromfohrlander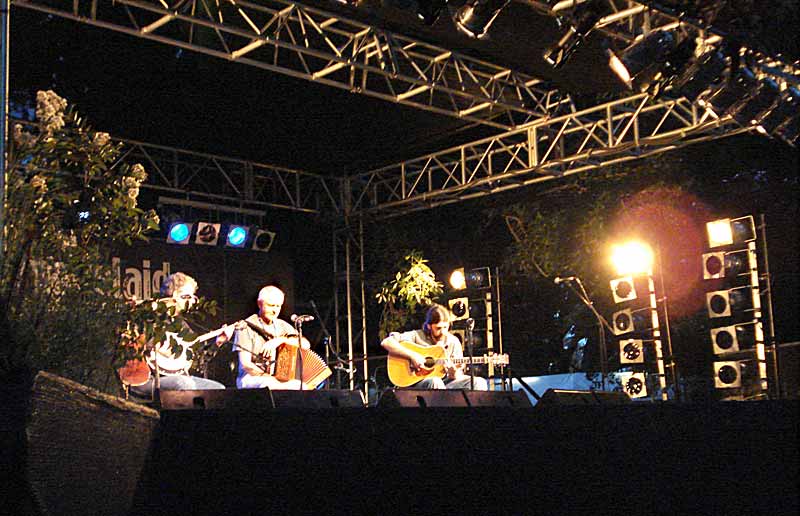 Speakers Corner stage Saturday 6th March 10:15 am: Radio National concert - The Music Show .
The best weather of the weekend for this early morning special concert for Radio National .The Mairtin O'Conner Trio were on last, after Lepisto and Lehti, Amal Murkus and Ross Daly . All played several numbers and then had a chat with the jovial host of the Music Show , Andrew Ford . It was a bit windy , which was evident on the broadcast, with onstage mics picking up wind noise on occasions ,but nevertheless this was a lovely relaxed show.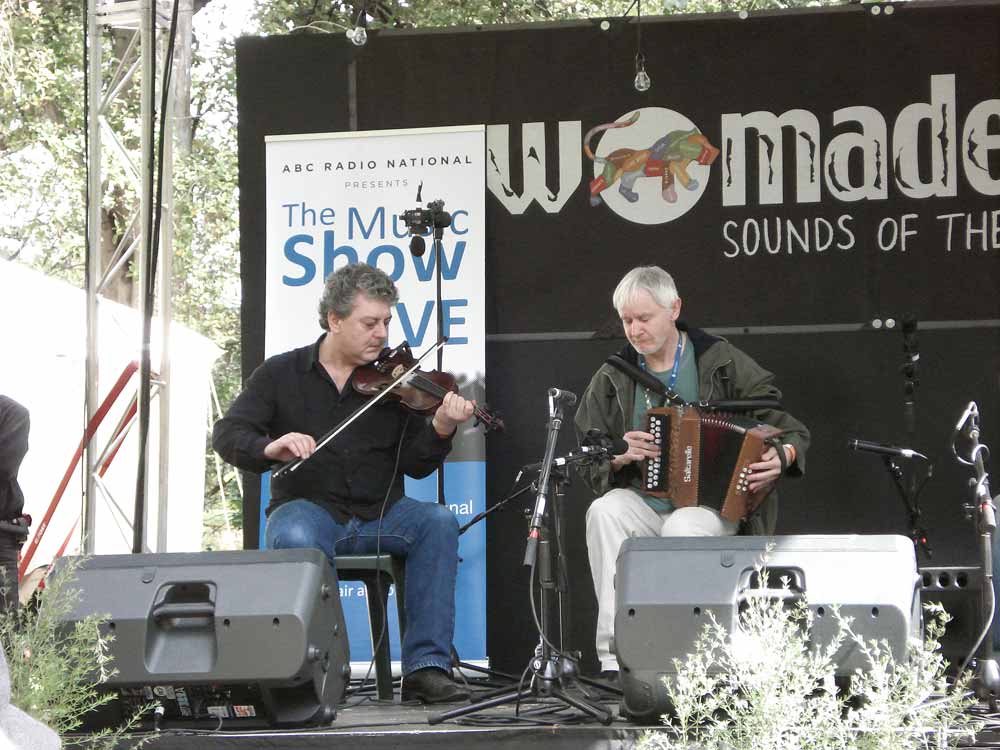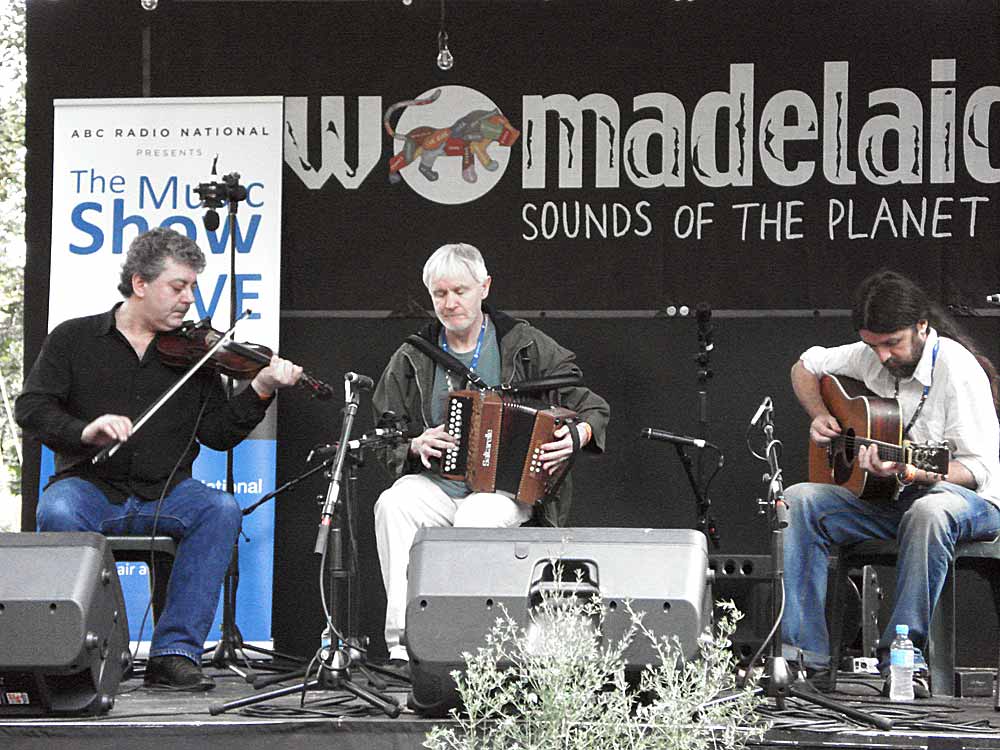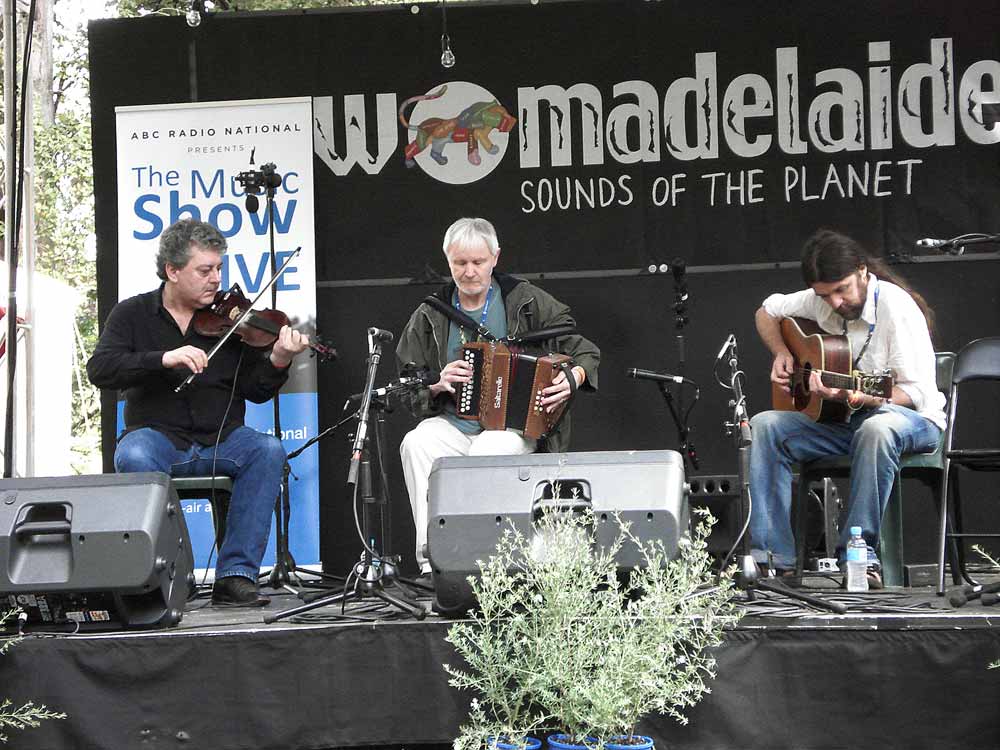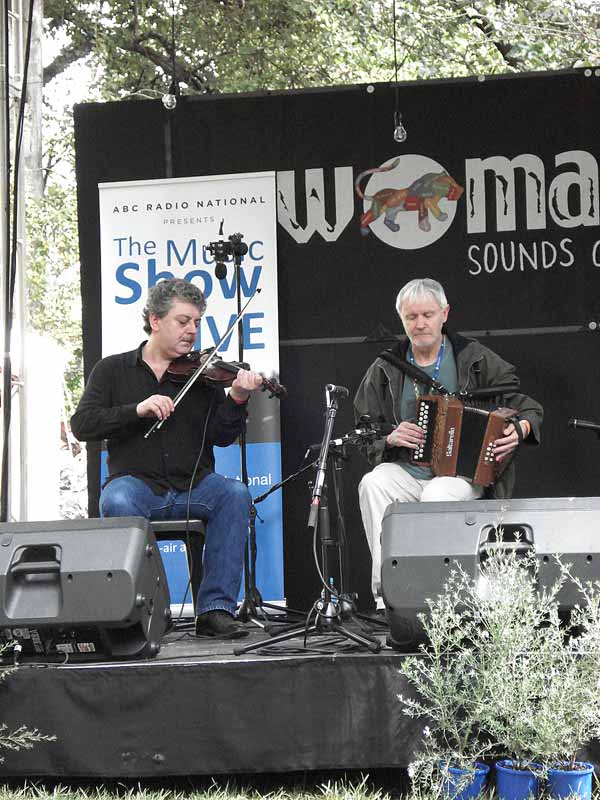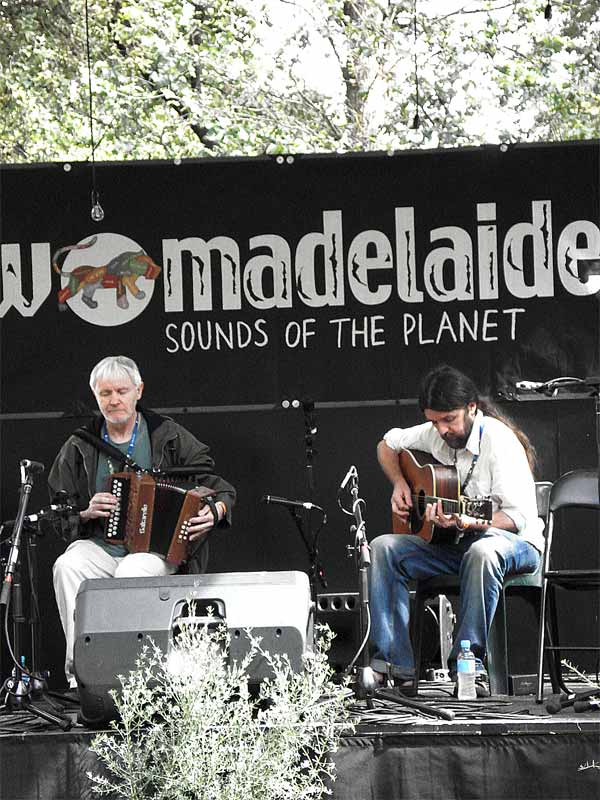 Zoo stage Saturday 6th March 4:00 pm
By the afternoon things were not so pleasant , it was damned windy and a bit wet on occasions, but the musicians bravely soldiered on . It was after this set that the weather got properly nasty for an hour, then cleared up. Tarpaulins were the order of the day , with techs scrambling to cover up vulnerable pieces of equipment and prevent electrocution .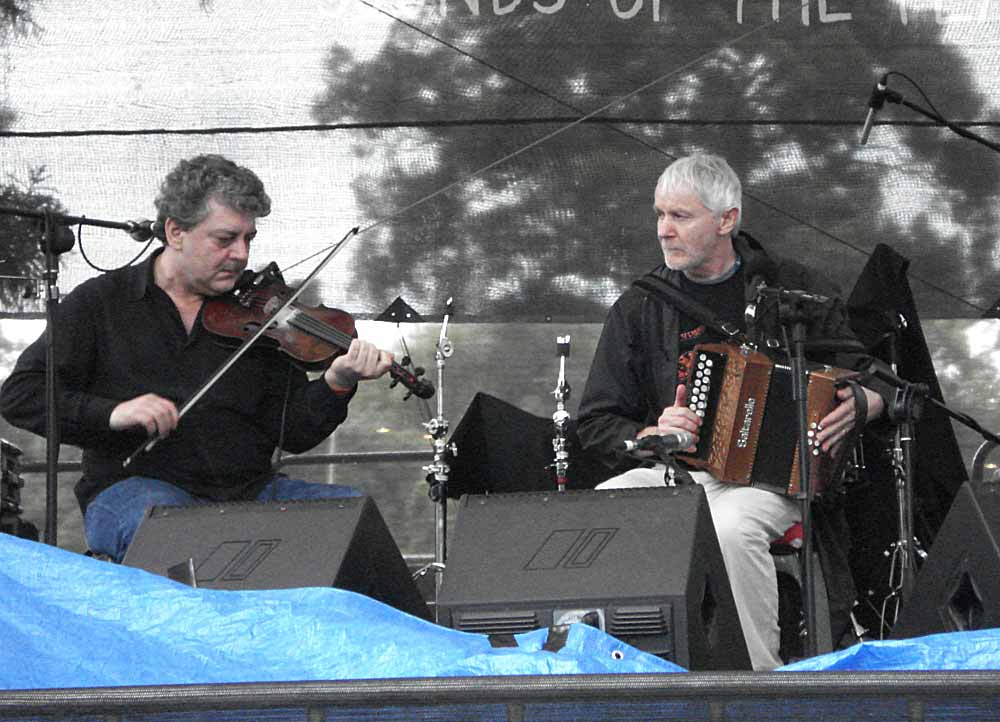 Brrrrr !
---
If you have any pix you took and want hosting , whether of bands or the grounds, Contact us and we will add them to the site.
Womadelaide 2010 menu
The Artists
Botanic Park 2010- crowd, stages, theatre , global village , eateries, etc
---