The Archive.

View at 1280 x 1020 min res
---
Last updated April 2010.
NB: this site is not affiliated in any way to the official Womadelaide organisation and is a non profit making tribute site documenting the history of the festival , no images or text used on this site should be distributed or reproduced for commercial purposes or without the permission of the contributors .
5-8th March 2010 .Botanic Park. Adelaide.
---
The Cholmondeleys and the Featherstonehaughs: Dancing On Your Grave.
Morton Bay Stage Sunday March 7th 9:30pm .
Weird song and dance troupe who are all ghosts and who sing songs about being dead.... very low lighting made it hard to get decent photos without a high quality camera , so big thanks to Lloyd for providing the excellent pic below.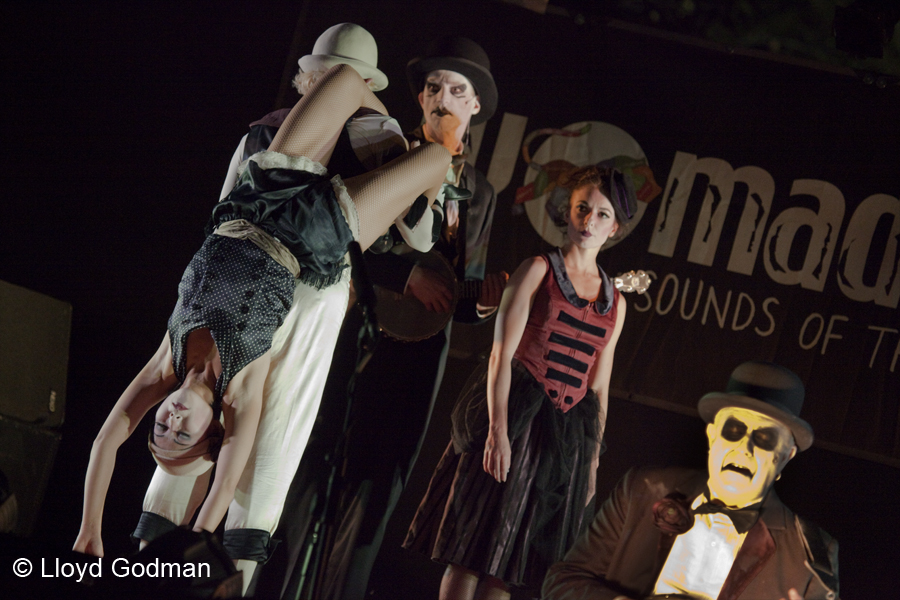 Visit his site to see more great Womadelaide and 70s Australian and New Zealand tour photos.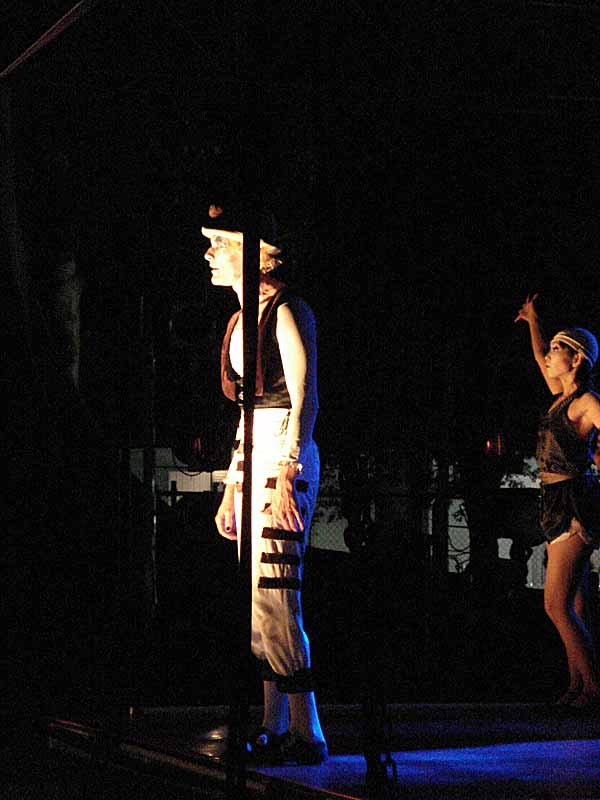 All photos © Mr Mole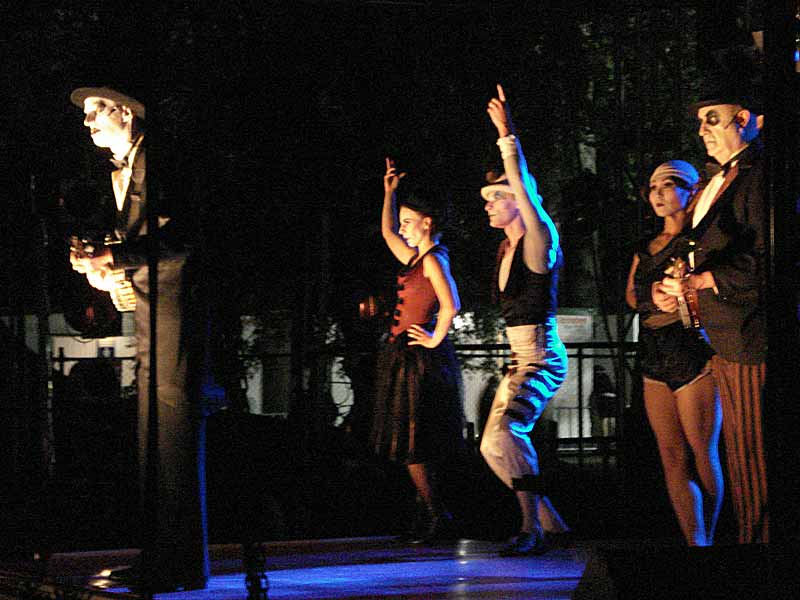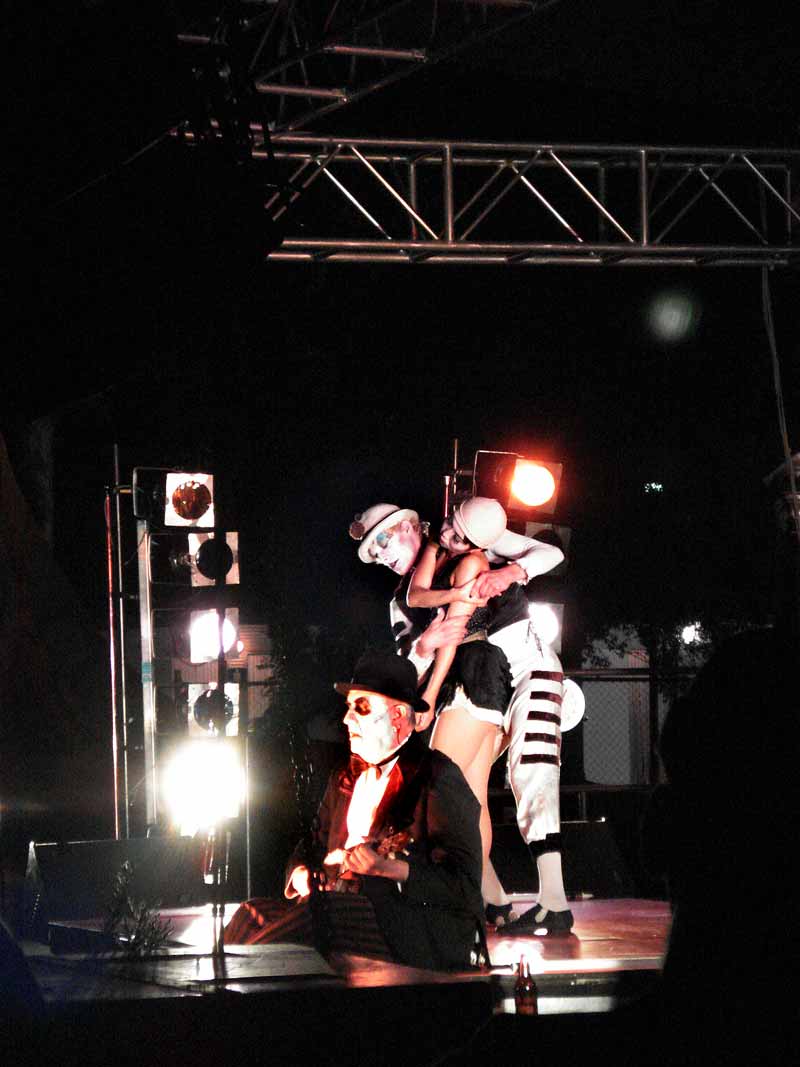 ---
If you have any pix you took and want hosting , whether of bands or the grounds, Contact us and we will add them to the site.
Womadelaide 2010 menu
The Artists
Botanic Park 2010- crowd, stages, theatre , global village , eateries, etc
---