The Archive.
---
Last update Dec 2013
The Who

Put the Boot In .

The Valley. Charlton Athletic FC

5-31-76.

The Who, Sensational Alex Harvey Band ,Little Feat, Outlaws. Streetwalkers , Widowmaker .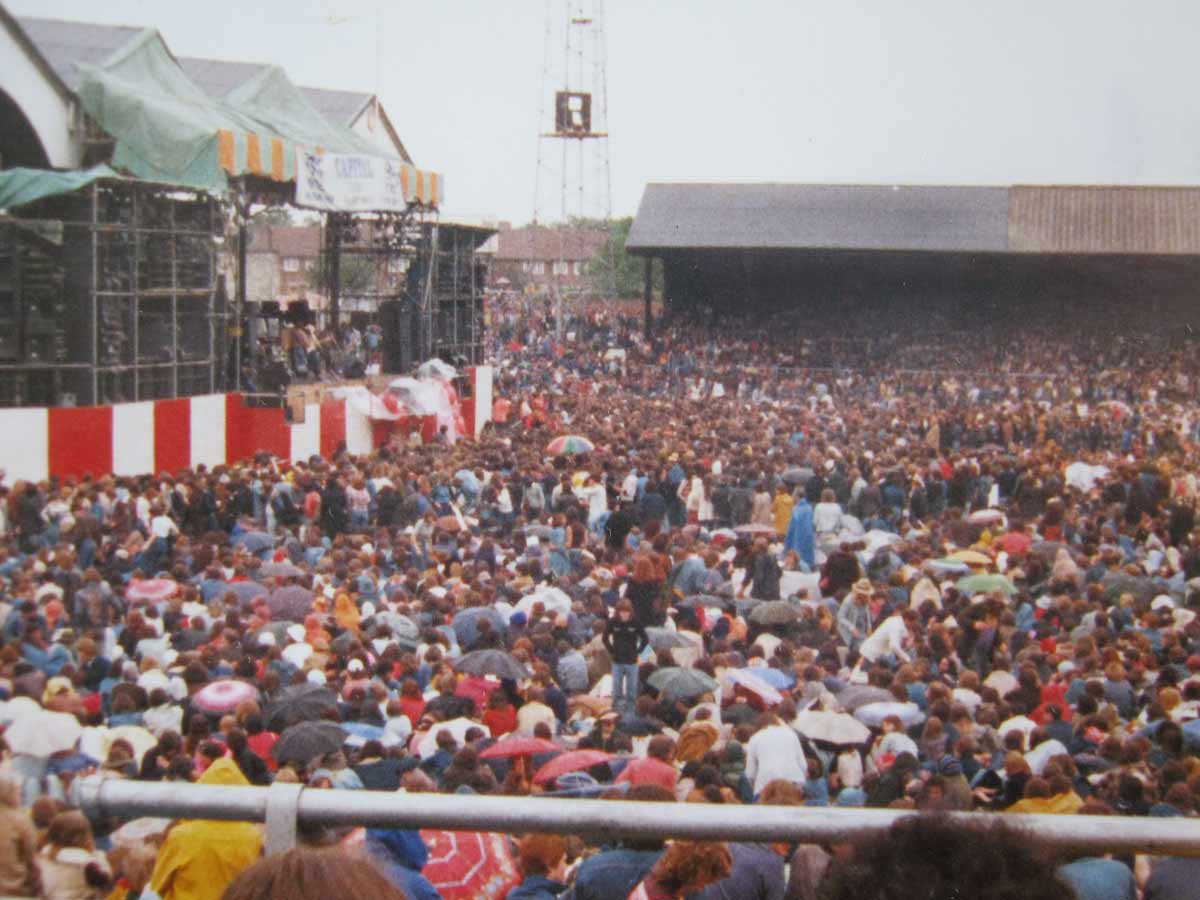 See, it DID rain !( at least in 76 ) © Brigitte Grundy
---
The Who onstage at Charlton 5-31-76 band photos© Jeff Cupit.

The last of the two epic gigs at Charlton for The Who. Once again there was violence and a great deal of confusion at the London venue due to forged tickets and gatecrashers. Many with legitimate tickets could not get in , but were given a free bus ride to the Swansea show as compensation.

The show was delayed due to a few idiots in the crowd scaling the lighting towers in the vain hope of getting a better view.( see below ) It rained for much of the day yet again and the crowds had to wait hours to get into the stadium. But it was all worthwhile for those prepared to put up with the hassles as the Who delivered a great set .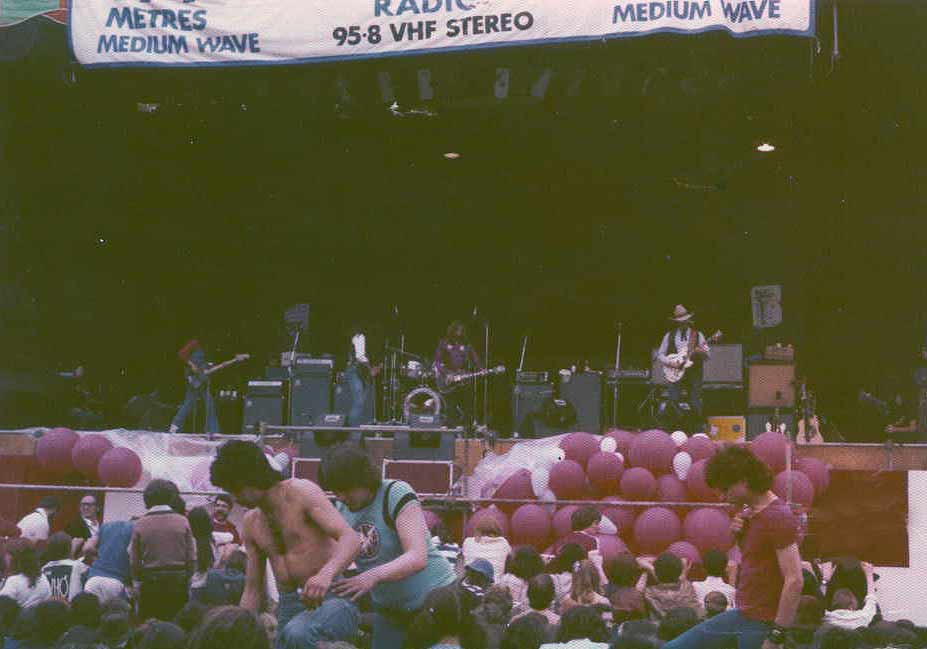 The Outlaws, with balloons. Charlton 76 © Nick Gough
Moony as usual was on form, he dug a hole in the roof of the changing rooms before the show and when onstage he shouted the following at Townshend after being interrupted by the guitarist during Keith's "Tommy" intro...
"Shut up! You'd think you've got some kind of vested interest. I've seen your vests, and they stink...underneath this I'm totally nude! I don't need any of your great flowing poncey robes. I don't need all your glittering sequins to be a star! I don't need to jump in the air...flash what little crotch I've got...and I must admit I've had no complaints."
The world is not the quite the same without Keith Moon's presence and certainly the Who themselves were never the same force after his premature death .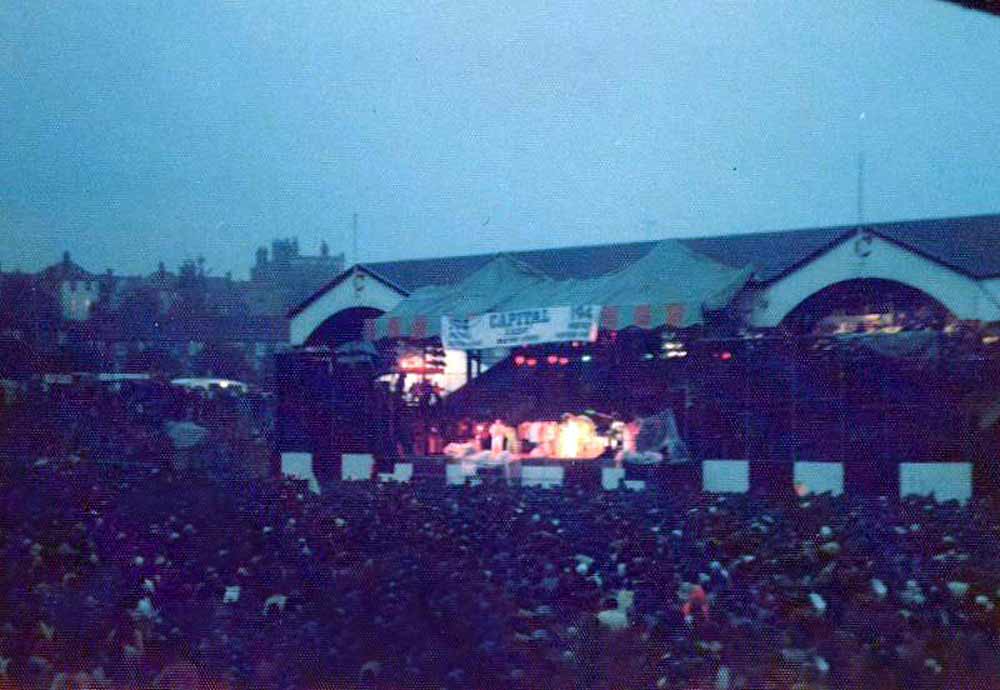 The Who take to the Charlton stage © Des Hurrion
Information on the other bands performances is very sparse, there is a setlist for The Who and Little Feat for this date , ( see recordings page ) but little other info at present . This is where YOU can help if you have any memories or info that we can use on the site, please don't hesitate to contact us so we can document this show more fully .
---
---
Any info to add ?-well don't just sit there , Contact us
---
Back to the main Archive.