The Archive.
---
Big thanks to our sponsor Neil !

For information on today's festivals see eFestivals.co.uk
Last update Feb 2010 new photos of The Who
THE WHO

SUMMER OF 74

Charlton Athletic FC

5-18-74.

The Who, Humble Pie ,Lou Reed , Bad Company . Lindisfarne, Maggie Bell, Montrose .
---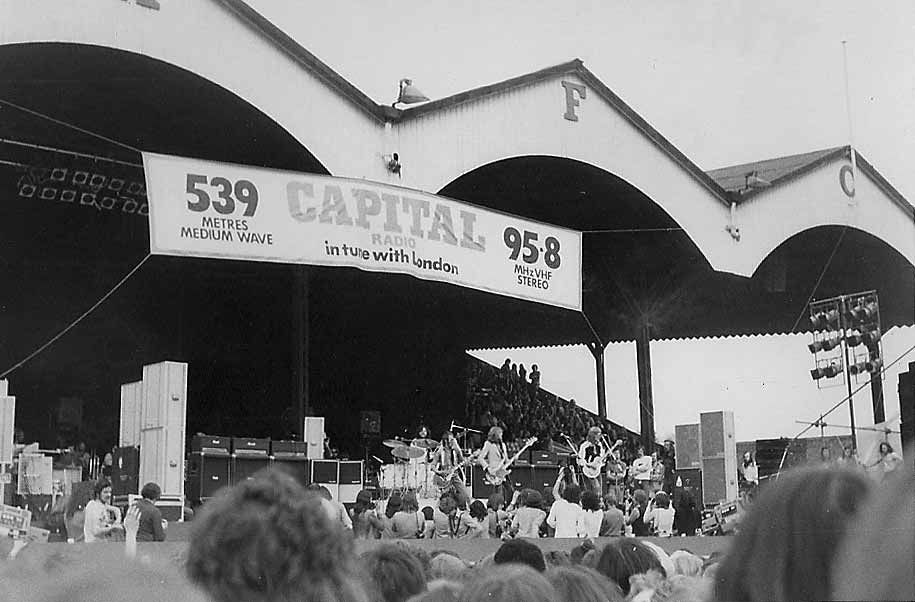 Humble Pie nearly eclipse the Who at Charlton 1974 - BUT not quite.......© Chris Keegan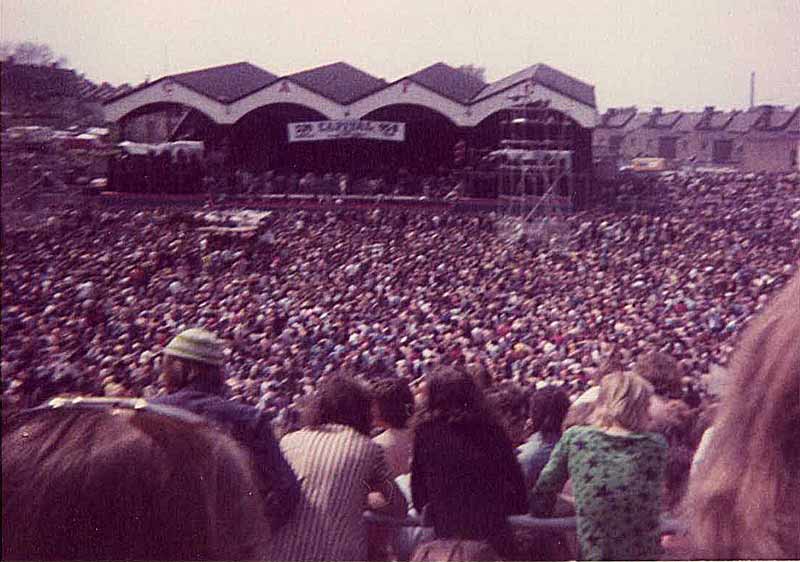 Mega crowd at Charlton © Mark Pitfield
Photos courtesy Repfoto© 1974.

You can view and buy many great photos of The Who at Charlton and other venues at Repfoto

Another one day festival hosted by the Who and the first of two epic gigs at this football stadium.(Note the discrepancy between the featured acts on the poster and the final lineup.) Despite the changes this was a very good lineup of acts that complemented The Who perfectly, although many punters think that Humble Pie bettered the the Who with their epic performance.

Some media outlets insist that it rained very early on and the waiting 50,000 got a slight wetting , but again most people don't recollect rain at all. Photos show sunny weather .

The huge crowd were rewarded with a good show by The Who which was recorded and filmed by the BBC , portions of which are now available on the "30 Years of Maximum R&B" DVD.
However happy the fans were with the show, Townshend was not pleased. There was a lot of drunken rowdiness in sections of the audience and this was picked up by Pete. who said " Charlton was very disappointing ,because when we went out the first thing I felt in the air was violence . It was like a feeling of something not quite right . I dunno what it was but I felt very uneasy for some time . The only way I could get myself together was by shutting out the audience and working with the group "

Moon of course was never overawed by anything and he chose this occasion to debut his preposterously large kit , featuring no less than three rows of tom toms , making eleven in all .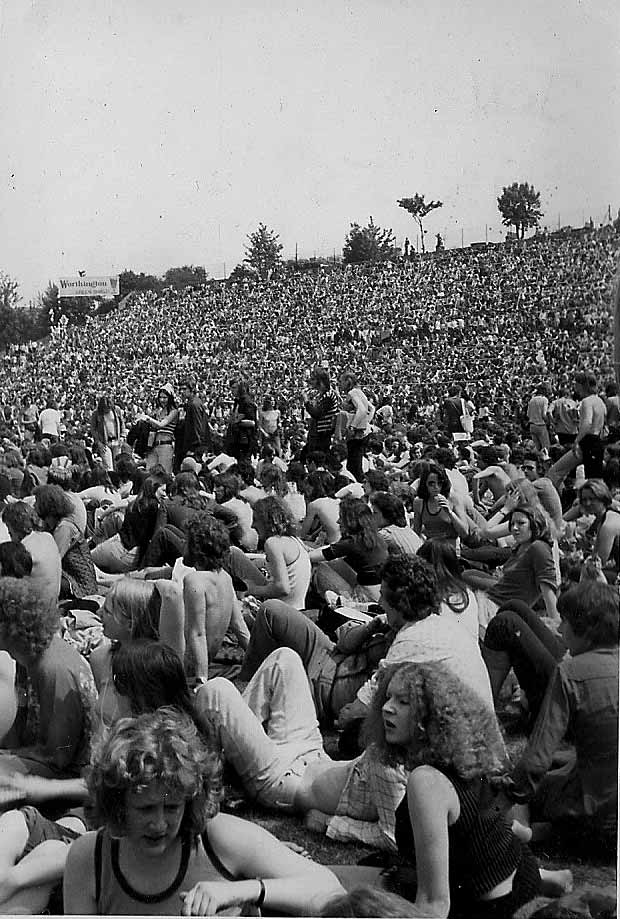 © Chris Keegan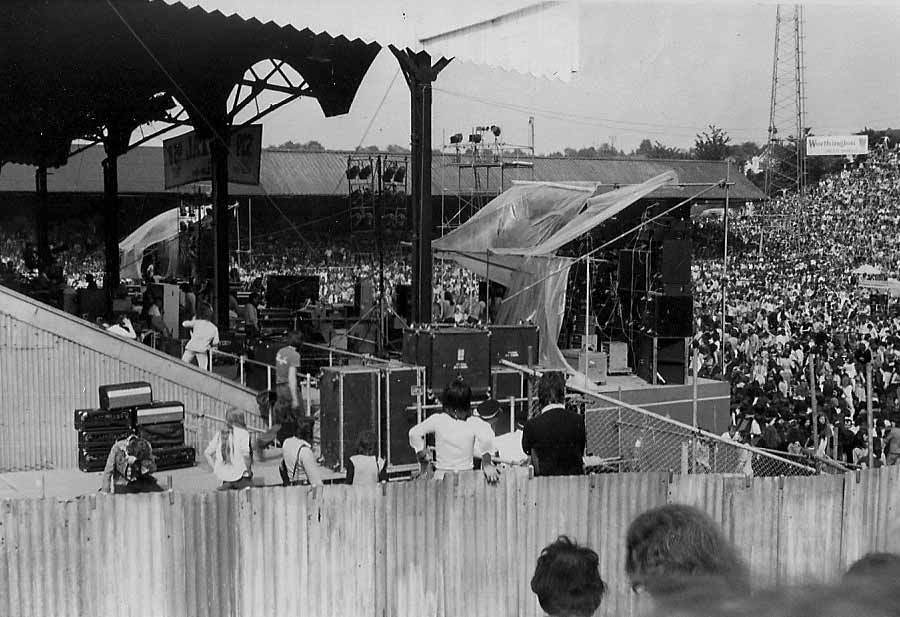 © Chris Keegan
Information on some of the other bands performances is sparse, although a number of the sets are available in the form of boots, so if you have any memories or info that we can use on the site, please don't hesitate to contact us so we can document the day more fully .
---
---
If you can help with information of any sort on this concert please Contact us