The Archive
---
Last update Oct 2013 . new images on this page.
Hunt Emerson cartoon added
view at 1280 x1024 res for best results
---
The Knebworth Park Festivals
A Midsummer Night's Dream: 6-24-78.
Genesis, Jefferson Starship, Tom Petty and the Heartbreakers, Devo, Brand X, Atlanta Rhythm Section, Roy Harper.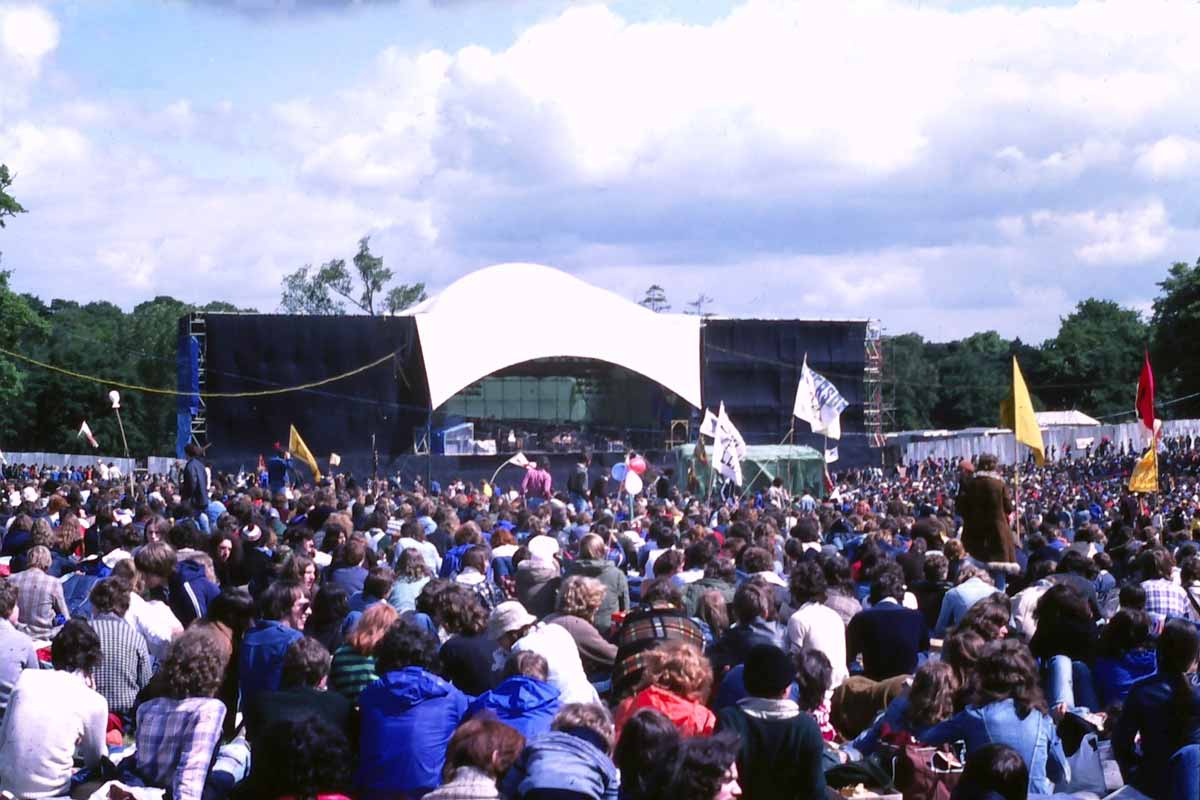 © Roger Machin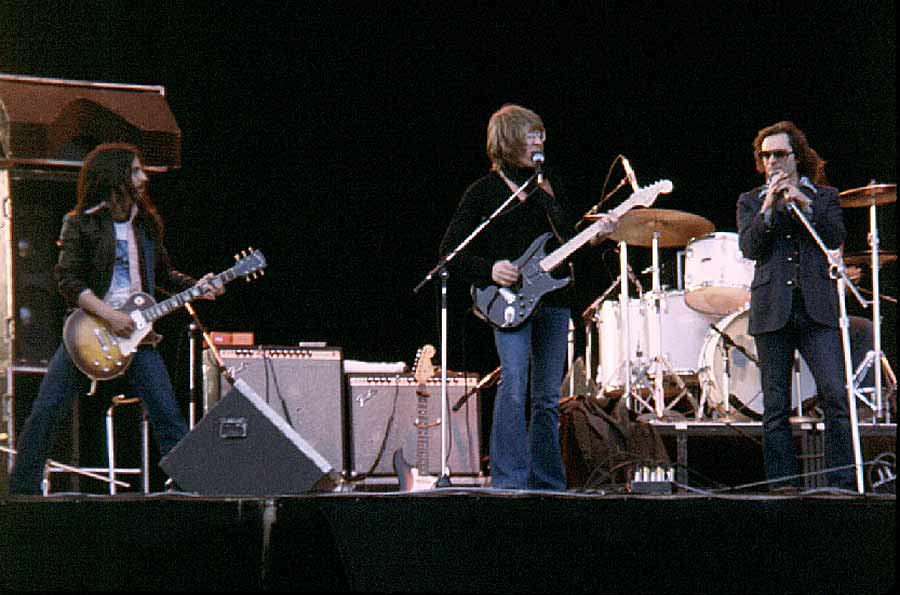 Jefferson Starship minus Grace Slick . Knebworth 1978 © Leigh Revell
After again tasting success in 1976 with the Rolling Stones as prime punter bait , promoter Freddie Bannister pulled his head in during 1977, as he could not find a big enough draw card to risk the considerable sums needed to stage such a vast undertaking . However he was back again in 1978 with the first of two slightly smaller shows than he had previously promoted.The first, with Genesis as the main act , drew around 80,000 fans .

Bannister found a good selection of bands to support his headliners- mega prog band Genesis-who obviously drew the majority of the audience , many of whom traveled to Knebworth from the continent and beyond. The best of the support acts was undoubtedly Jefferson Starship, who initially were in doubt to appear after having just had their equipment completely trashed by an outraged tutonic crowd after aborting a show in Germany because Grace Slick was "indisposed".

However , substitute gear was found and the band ( sans Grace ,who had been sent back to the states in disgrace due to her erratic behaviour ) played a lengthy set which featured many of their best songs from the Volunteers era as well as others from Dragonfly . Within a year veteran vocalist Marty Balin had left the band as well and The Starship was never the same after this .
| | |
| --- | --- |
| Photo© Martin | Tom Petty also delivered a great set which went down well with the audience , unfortunately he was the first artist to really warm up the crowd , who had been bored with the jazz-rock of Brand X, curiously unmoved by the southern rock of the Atlanta Rhythm Section and who positively hated the avant-garde proto punk weirdness of those sons of fun - Devo. They were bottled and heckled in a nasty display of aggression by certain sections of the audience who showed their narrow mindedness and lack of tolerance of alternative musical forms. Shame on you sirs ! |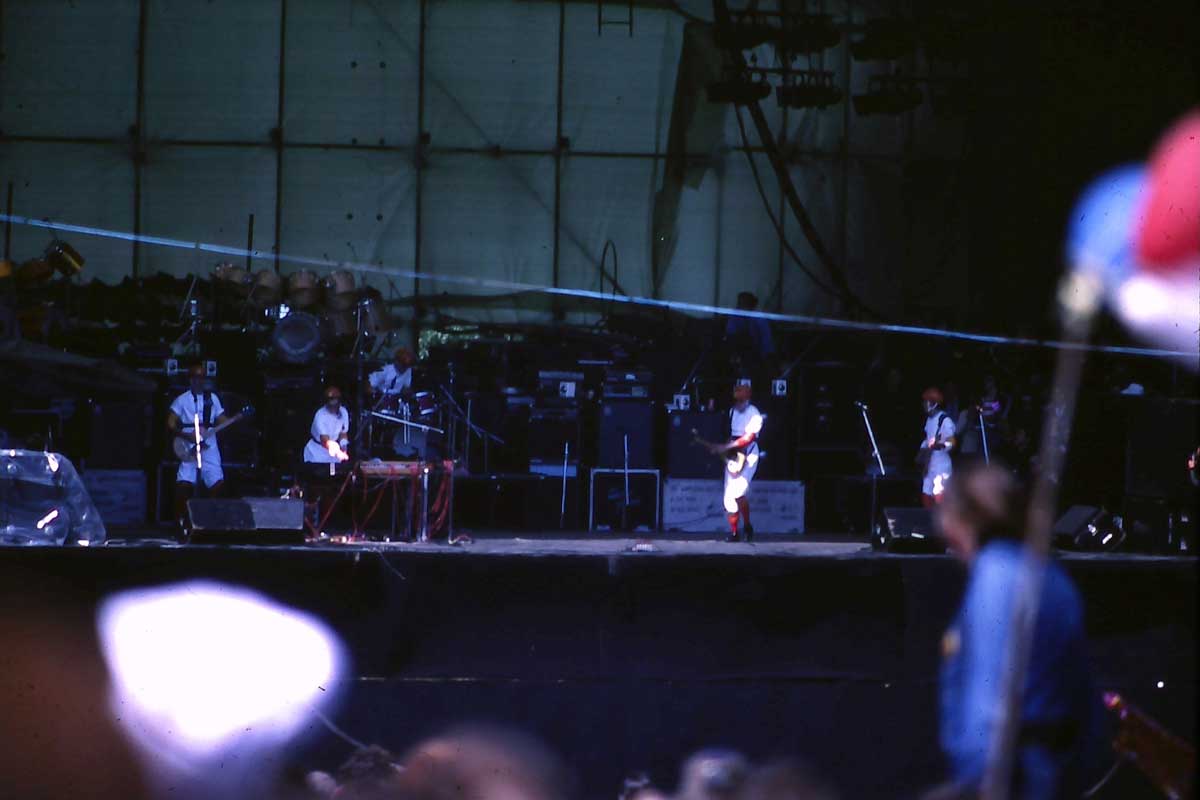 Are we not in the process of being bottled ? Well Fuck you proggies , we are Devo ! © Roger Machin
| | |
| --- | --- |
| Images courtesy F Bannister , taken from" Spirit of Knebworth" video | The weather was fairly kind, although at first it looked as though the site could be rendered a mud pit by heavy rain ,but , as things turned out, it held off during most of the day . In addition the excessive waits and sound troubles that the audience had to endure in 1976 were more or less a thing of the past . In fact this show was so successful that Freddy Bannister decided to take advantage of the giant stage that was still in position at the site to hold another concert later on in the summer season , this time featuring Frank Zappa and the Tubes. |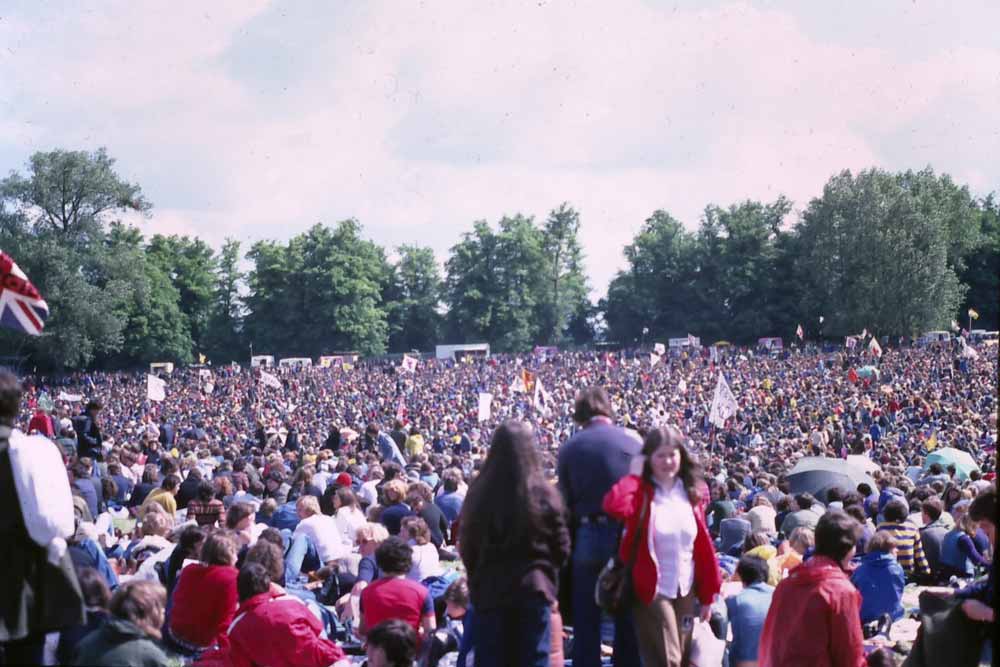 © Roger Machin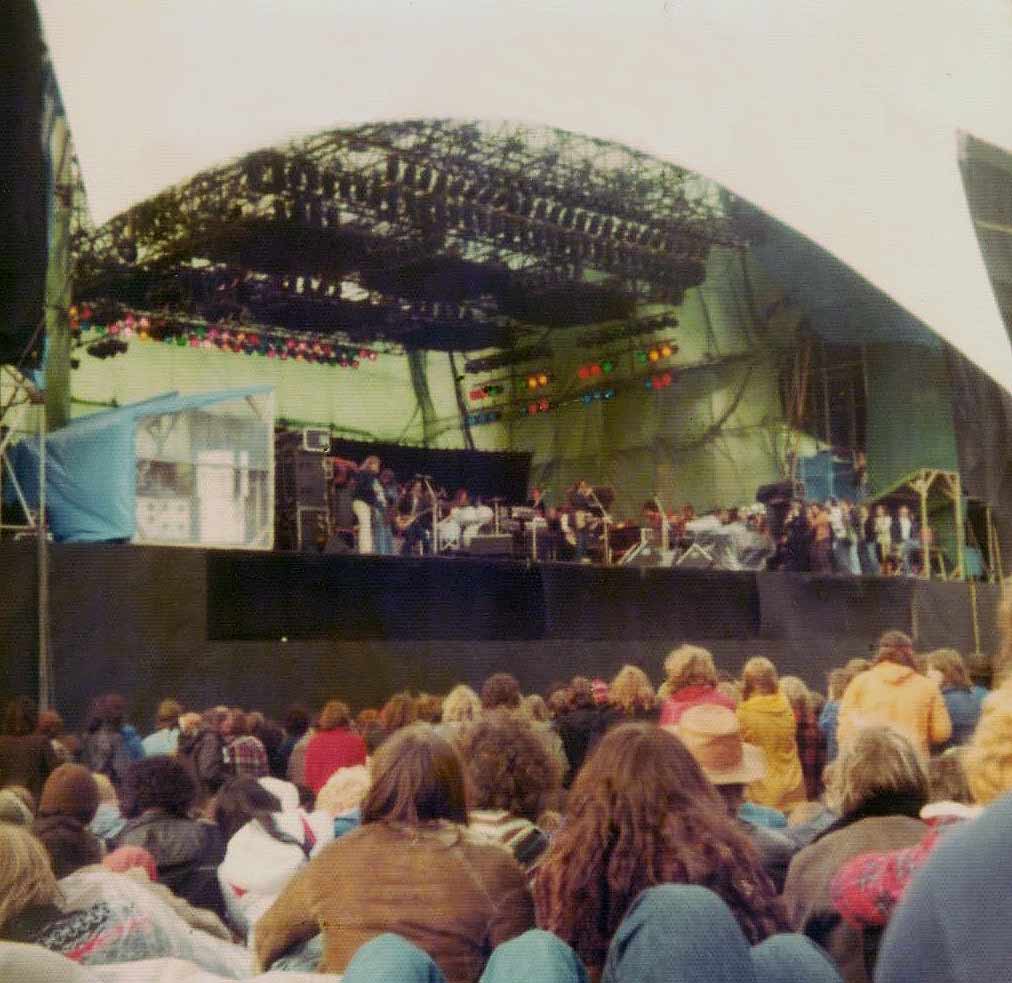 Probably Tom Petty onstage © Claude Boily
| | |
| --- | --- |
| The core threesome of Genesis , Collins Rutherford and Banks, augmented by ace drummer Chester Thompson and Darryl Strurmer on bass, delivered a predictably rapturously received performance to their legions of fans and the audience response was loud and long. Apart from the Devo incident the concert had run smoothly and proved that , given an absence of excessive ego tripping and if due consideration was shown to the audience by the bands, these giant one day concerts could be a relatively pleasant events for most of the punters. | |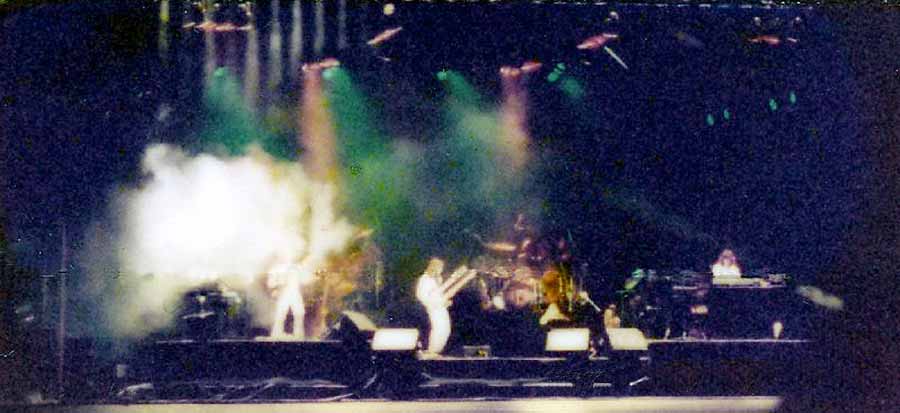 Photo © Dorsetbays visit his flickr site to view more of his photographs
Special praise should go to Roy Harper who had been added to the bill at the last moment ( which is why his name did not appear on the posters) and who did an impromtu performance to fill in time before Genesis went on stage.
External Photo site containing long shots of bands
---
There Must Be A Better Way
The abridged Knebworth commemorative set There Must Be A Better Way is now available
email for further details

( NB : The Archive has no commercial ties with Fredie Bannister or his products , we include this information to inform our viewers about the availablity of these items .Please note that most of the audio on the bonus discs supplied with the boxed sets are audience tapes and vary considerably in quality )

---
Contents.
---
If you can add in any way to this material ,please Contact us
---
Not another boring old Knebworth 9-9-78
---
---