The Archive.

View at 1280 x 1020 min res
---
Last updated May 2008 .
4-6th March 2005 .Botanic Park. Adelaide.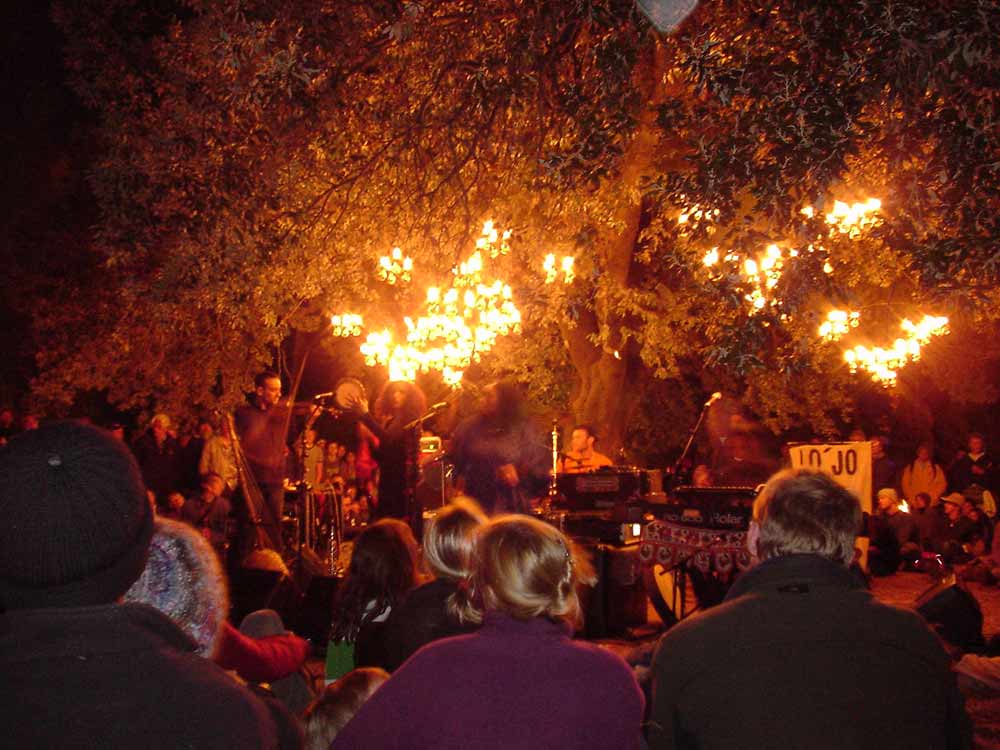 Lojo play under the tree, one of the most magical of all Womadelaide moments ever © Jurgen
The wet one, the first ever. Normally, if any weather is normal in this globally warmed century , Womadelaide is HOT, but this was an aberration, it rained quite a lot on the Friday and was quite cool all weekend .However, it wasn't heavy rain and I quite enjoyed the novelty of standing out in the rain which fell vertically, gently and steadily , with no appreciable wind. So although I was soaked to the skin by the end of the night , I was still warm and very happy and I expect most other attendees were as well.
It was a very good weekend, the best acts were really great and even the weakest of the others were ok. More details in our review of the festival. Below we have a small selection of images for your enjoyment, have fun perusing the site !
---
If you have any photos , setlist or recording information you would like to add to this site, please don't hesitate to contact us via the main archive address . Just follow the link .