The Archive.
---
Last update September 2011, new recollections .
Melody Maker Poll Awards Concert

The Oval , Kennington .

September 30th

1972.

Wishbone Ash, Emerson Lake and Palmer, Genesis, Argent , Focus ,Jack Bruce, Fudd .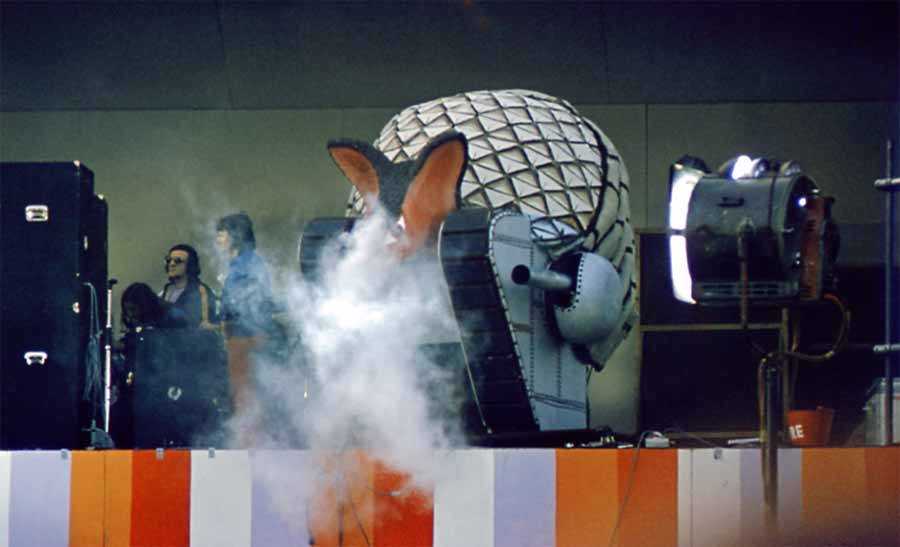 I say, I say ,I say,whats orl this then ? Its a bleeding smoking Tarkus at the Oval in 1972 innit ! © David Buckley
---
Following the conspicuous lack of success of the concert with Zappa and Hawkwind on the 16th , the Foulk brothers held another one day festival at the cricket ground. However, this time they were more successful , although whether this made up for the losses incurred on the 16th is unlikely , as this appears to have been the last concert held at the ground .

Perhaps the breaking of the 10pm curfew on the 16th and the bonfires the crowd lit on the pitch put the cricket club officials off rock concerts for good ......
Hosting the Melody Maker poll winners would appear to have been a wise move as ELP were huge at the time and Genesis and Focus were on the cusp of making the big time. 18,000 turned up , which , whilst nowhere near the turnout for The Who in 1971, was a far healthier audience than the 6,000 on the 16th.
On the other hand, who the hell remembers FUDD , what award did they win ?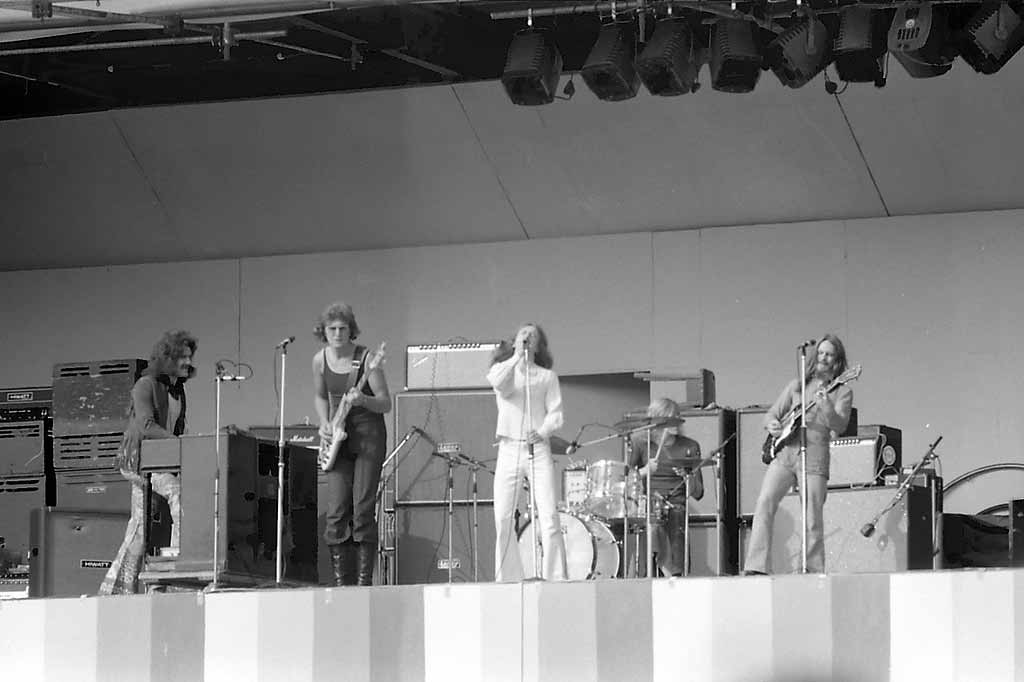 Fudd , who no one can remember playing but who WERE there nevertheless - and heres proof positive ! © David Buckley
---
---
---
Can YOU help flesh out the festival with reviews , information, recordings and photographs ?
Contact us if you can help.
---
Back to the main Archive.