The Archive
Formatted at 800 X 600- or higher .created March 2002. Updated August 2007 .
---
Greenham Common Peace Camp
The Free Festivals

and the saga of the

Peace Convoy.

1981-1982.

Al Stokes Gallery

Part 1

Al Stokes ( right ) and friend at Greenham common 1982
---
I was a press photographer in the early 80s covering Convoy and free festivals and had mates who lived in buses. So it was all pretty harmless stuff, really. In July '82 John Aryes, I think at the Sunday Times, asked me to go to Greenham Common to do a 'follow up' story after The News of The Screws did their infamous 'Gun Convoy' piece. I got a lift off Nick Mersch - who later joined TUMT as Nick Danger - and was going down there for a festival. The upshot is I took a cart load of pictures but for reasons I never understood the article was dropped. Probably not gory enough.
So here are some of the pics if you want to use them on your website,with my credit please.
Al Stokes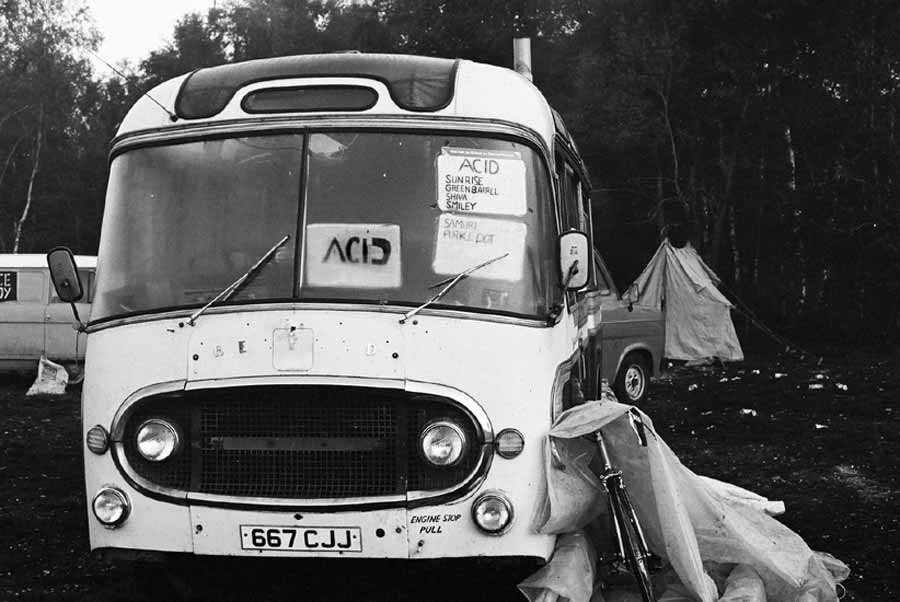 Your friendly neighbourhood store, Peace Convoy style .... Greenham Common 1982 © Al Stokes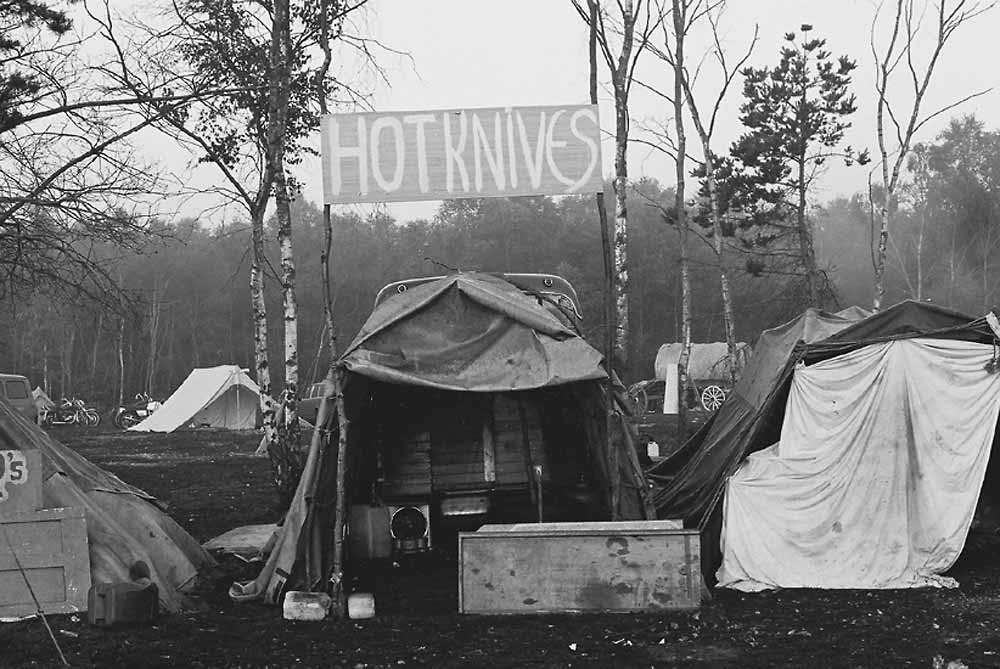 In fact , almost as good as a Mall , bit less crowded tho .... Greenham Common 1982 © Al Stokes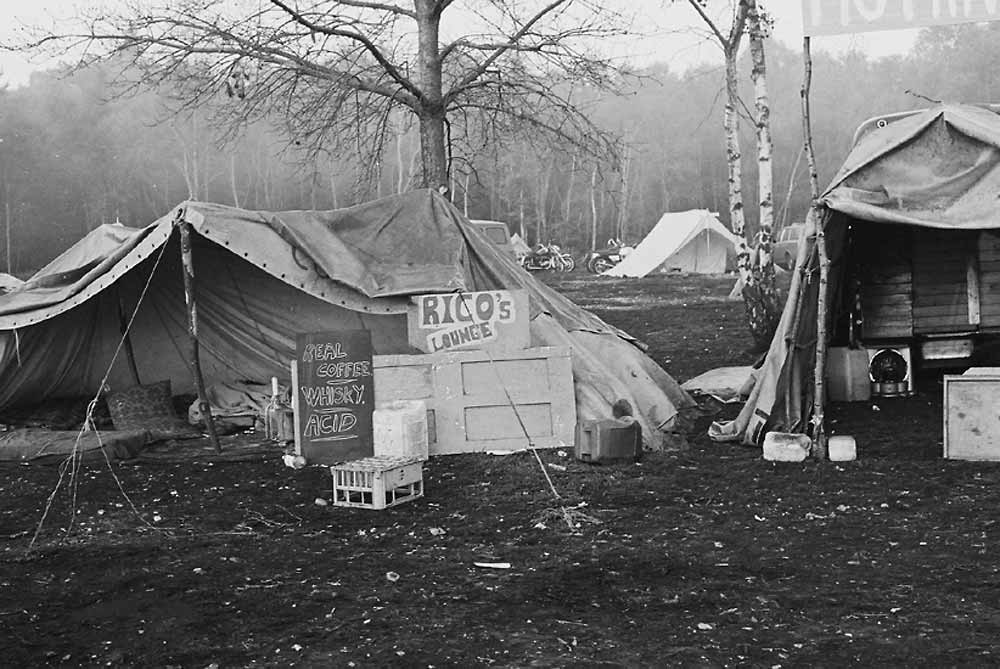 There you go , relax after a hard days tripping and breaking down MOD fences in the palatial surroundings of Rico's Lounge, cocktails served at six !....
Greenham Common 1982 © Al Stokes
Bender City © Al Stokes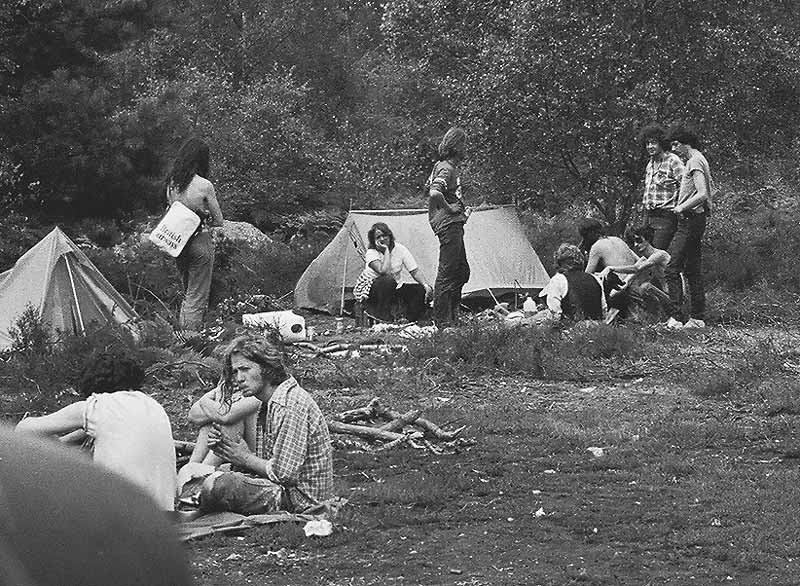 © Al Stokes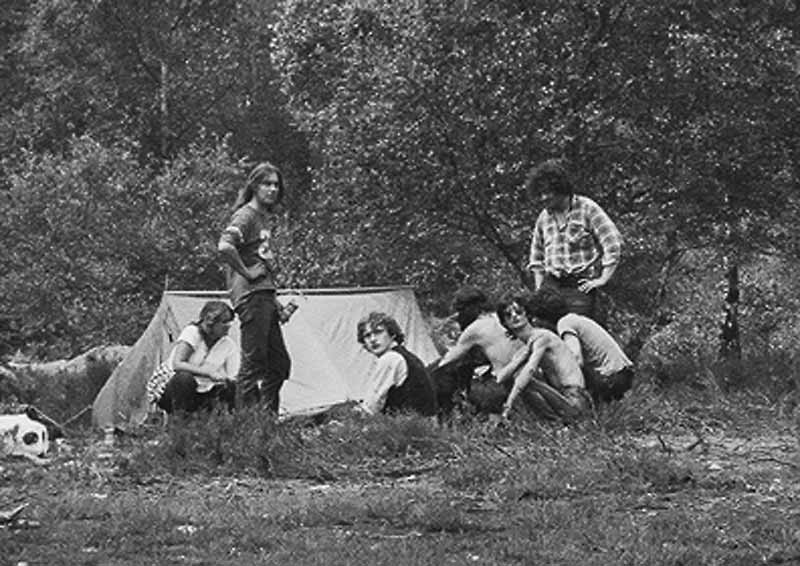 Ooo's the geezer with the camera ? © Al Stokes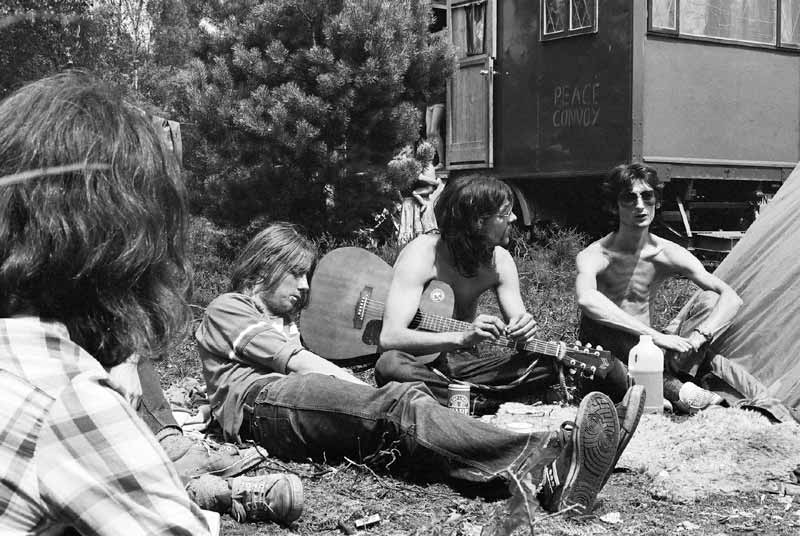 © Al Stokes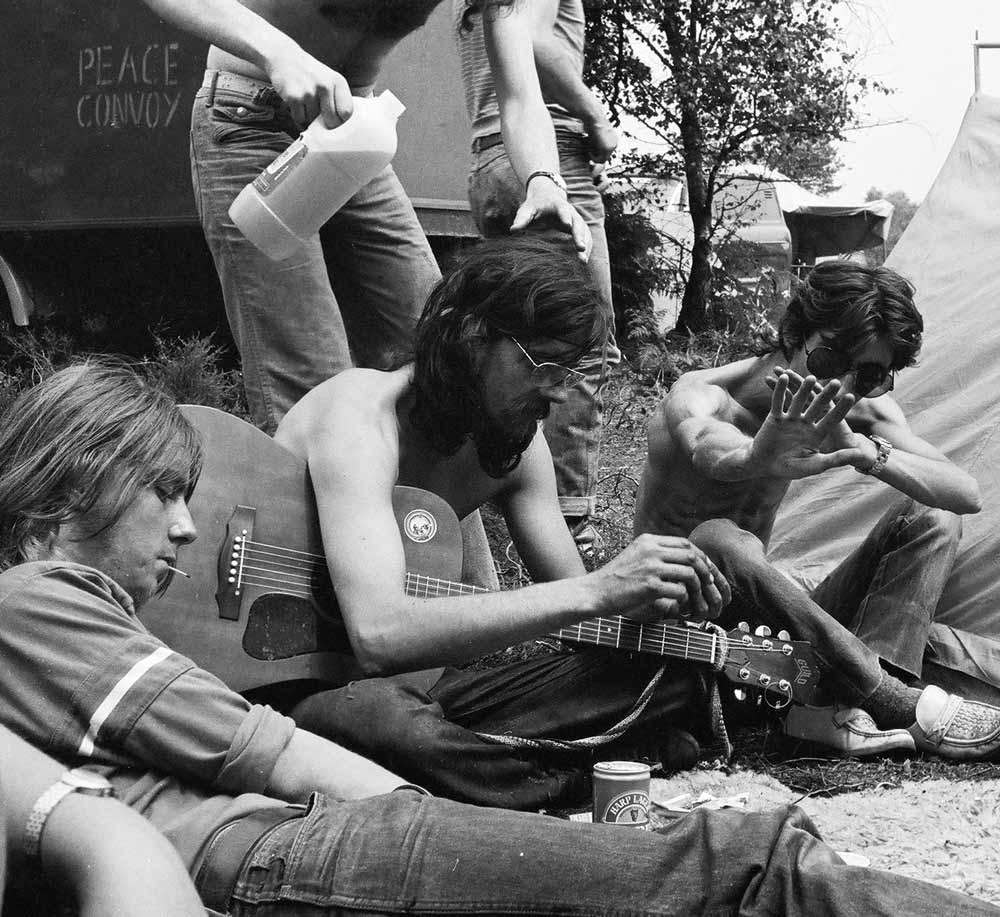 No press ! But if I just apply this milk to his head.....© Al Stokes
---
Greenham Common festivals and the Peace Convoy 1982-83
---
---