The Archive.
updated Dec 2012
---
Big thanks to our sponsor Neil !

For information on today's festivals see eFestivals.co.uk
---
Frodo Baggins 123rd Birthday Party.

( being a benefit for The Travellers School )

Clyro Court

Hay on Wye.

Powis .

9-16-89.
---
Frodo Baggins Birthday party was the second of two benefit Festivals held at Clyro Court in 1988 and 1989, in aid of the Skool bus, which was a project created by elements in the Traveller community who wished to provide a stable, fun, school environment for traveller children, in 1989, this was a converted truck which had been cleaned up and funded by a group called the Traveller School Charity which had been formed in the late 80s. Because the organisation had charitable status , it was possible to raise funds tax free to keep the vehicle running, and the usual suspects ( Hawkwind - who had also played the 1988 bash ) offered their services to help raise funds.
Wango Rileys served as the main stage and bands also played inside the Clyro Court buildings .
Visit Tash's page about the Travellers School Charity .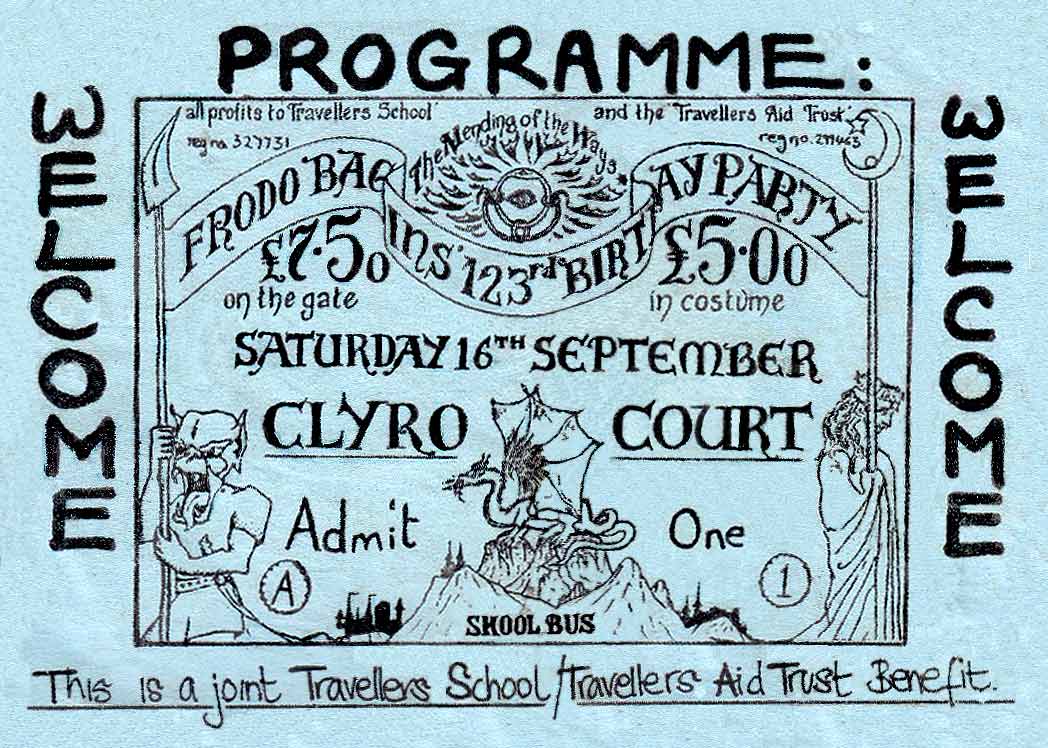 Ticket , courtesy Gary Colman restoration-G.W.Shark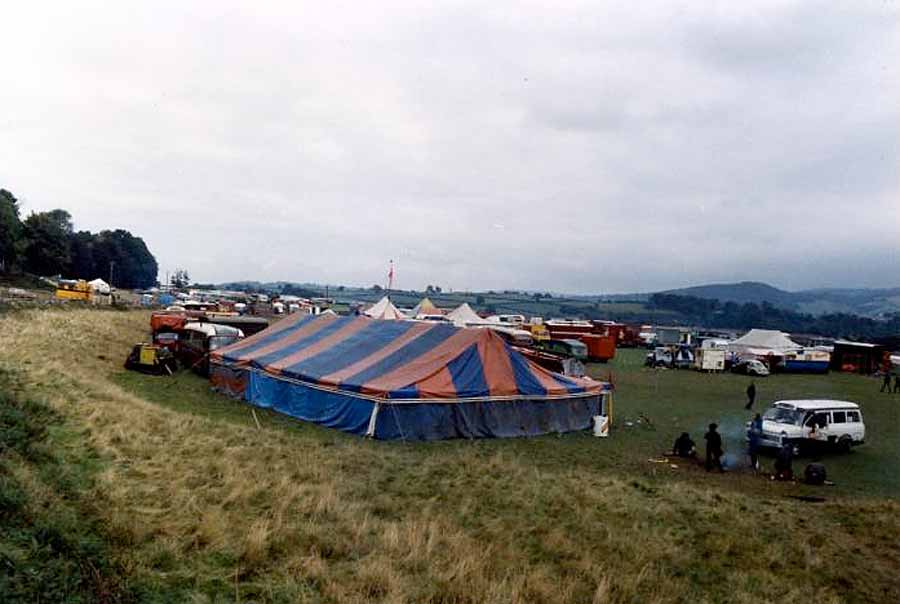 Big marquee at Clyro Court 1989
Photo© Traveller Dave
vist his cool site to see many more photos of Free festival Vehicles and sites from the late 80s and early 90s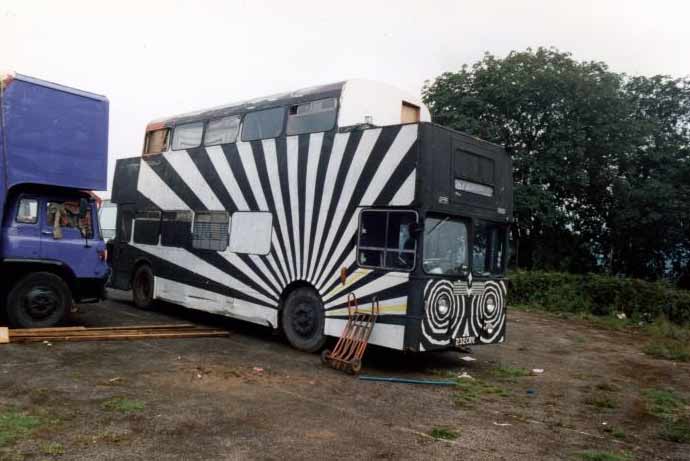 Mutoids Double decker at Clyro Court 1989 Photo© Traveller Dave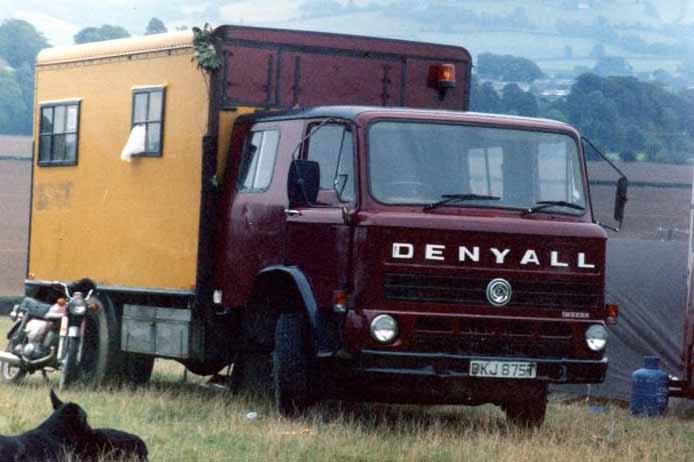 Clyro Court 1989
Photo © Traveller Dave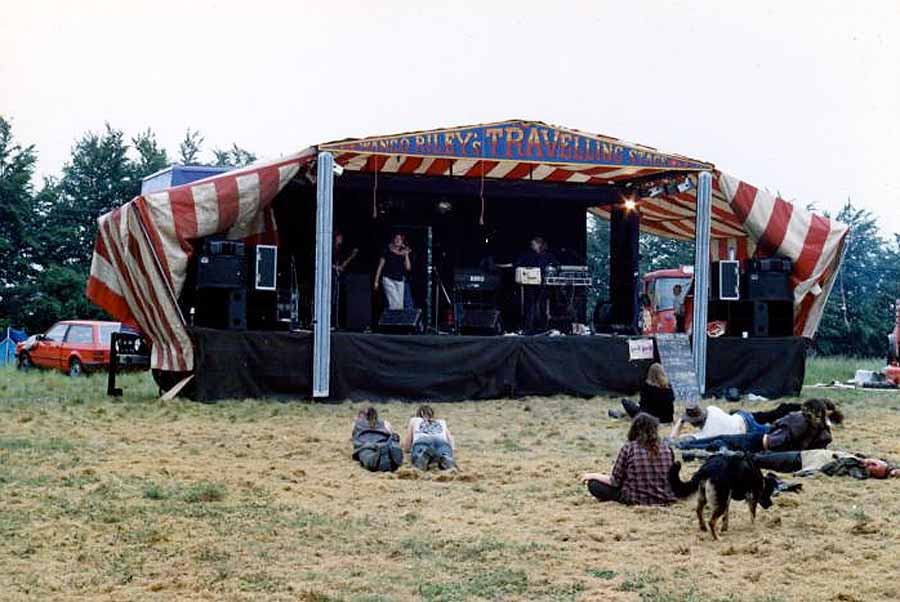 The famous Wango Riley stage © Traveller Dave
program courtesy Gary Colman : restoration-G.W.Shark

Map courtesy Gary Colman: restoration-G.W.Shark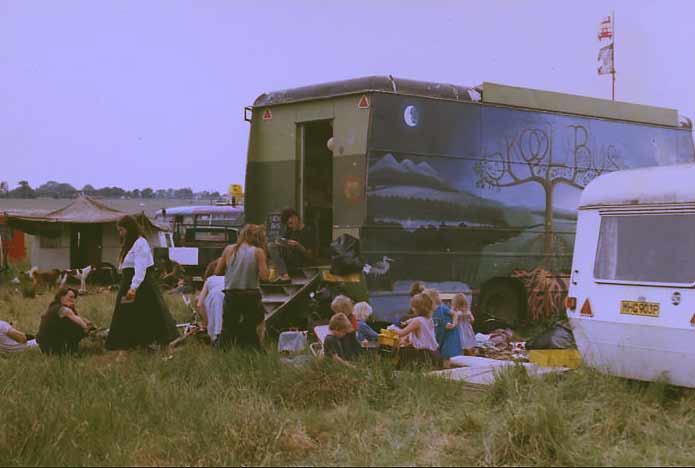 The Skool Bus in action Andover Festival 1990 © Traveller Dave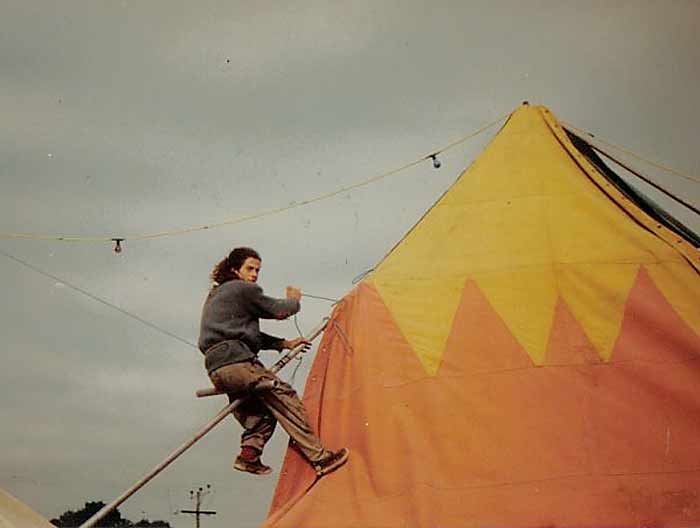 Patrick engaged in rigging Clyro Court 89 © Ania Skarzynska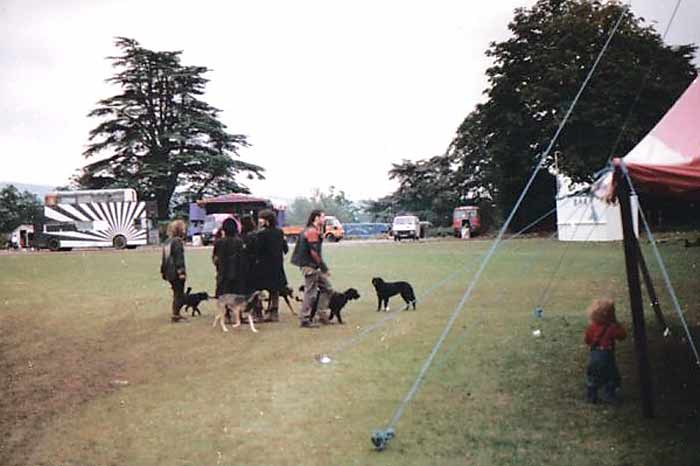 © Ania Skarzynska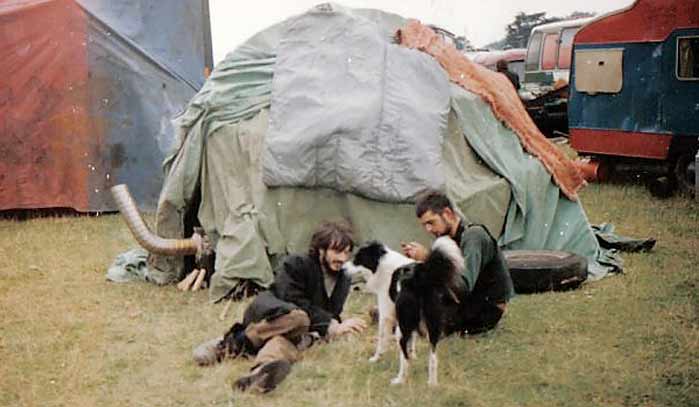 Julian and friend © Ania Skarzynska
---
Setlists and recordings
Hawkwind
a recording exists : B grade audience
Looking for setlist and cover art
---
Any info to add ? Photos .recollections, posters- anything really !
If you have photos, recollections, set lists, newspaper reports or tapes of this event then email us at Contact us if you can help.
---