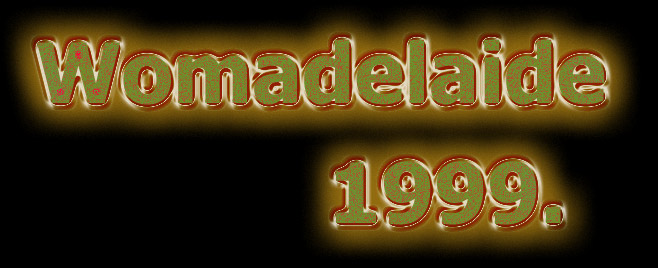 Liam O'Flynn.
---

Master Irish piper Liam O'Flynn entranced us with two performances, firstly on the opening night , when he performed " The Voyage of The Brendan " with the Adelaide Symphony Orchestra. This was pleasant , if not spectacular. To be honest, its not exactly a particularly memorable piece, but it worked much more successfully then Guo Yue's performance with the Orchestra at the last festival. There were some minor problems with the mix, trying to mic up a big orchestra for an outdoor show is always tricky, but these were soon sorted out and we did enjoy the rare spectacle of seeing one of the world's best pipers play with our excellent orchestra.
I've thrown in this long shot because it shows myself and Ian watching this show. We are in the centre in the first row .I'm wearing the top with stripes next to the girl with pigtails and Ian is the dude with the camera strap across his back to my right.
I saw Liam at his solo performance on Sunday and he played a 40 minute set designed to melt the heart. He was concerned about the affect of the heat on his pipes-( he had a fan or two aimed at them to cool them down, ) but it did not seem to cause a problem, as he flew away into the stratosphere with his traditional tunes . No photos of that show unfortunately , but these will give an idea of the orchestral gig. Hopefully the ABC may broadcast the Brendan show in the near future ,as they recorded many of the performances from the main stages.