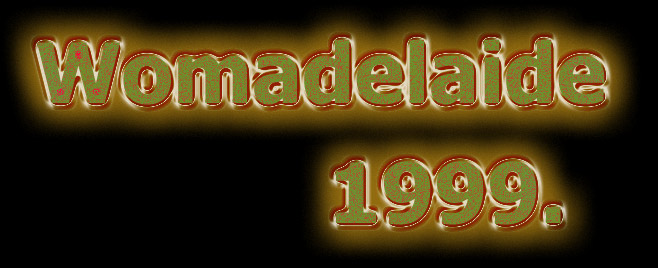 Yair Dalal and the Al Ol Ensemble.
---
Master Oud and violin player Yair Dalal seems a nice guy. An Israeli musician who promotes peace and integration through his multi racial Israeli Palestinian ensemble . His music touches on many bases, but at times reminds me of the late lamented Shankar . The band were given a short interlude on the ABC TV special and a 20 minute slot on the radio broadcast .Hopefully their full show will surface later on in the year.
This music is well worth searching out , its meditative and entrancing and has an addictive quality that will grow with repeated listenings. I loved their Saturday performance, perfect music to listen to on sunny summer afternoons.
Music that is uplifting, at once familiar and exotic , Dalal is an advocate for peace in Israel and in particular for abolishing ideological barriers between people. This he does through music. His ensemble Al Ol plays a mixture of arab and jewish , traditional and modern, oriental and western music on oud , sitar, guitar, violin and clarinet and various percussion instruments. Not that he's the first Israeli to pay arab jewish music from iraq, or to fuse disparate musical forms and bring together Arabs and jews, What is rare about Dalal is that he collaborates with Palestinian Arabs who are not Israeli citizens . This sometimes leads to logistical problems - but crossing borders and checkpoints hasnít diminished the groups dedication to what they do . And musical boundaries likewise are crossed with enthusiasm. A classically trained violinist, who has worked with great musicians like Maestro Zubin Mehta and Jordi Savall, Dalal also plays the oud ands composes , as well, as having a talent for blues and jazz. The desert provides him with an endless sourced of inspiration and the desert wind, which gave the name to his group AL Ol. can indeed be heard in his music.
personnel.
eyal faran guitar -sitar.
eyal salal- clarinett flute.
nurit ofer- percussion -vocla
eylon nuphar - persussion - frmae drums goblet drums , tabla.