The Archive.
Created Jan 2009
Updated July 2010
Formatted at 1280 X 1024 res, lower res will result in some formatting errors in page display .
---
CND /Friends of the Earth free concert and rally.

Hyde Park

London

April 25th 1987.

Style Council, Billy Bragg , The Communards,

Gil Scott Heron, Steve White, Junior.

Waiting for" the balloon to go up"...© Nick Hider
---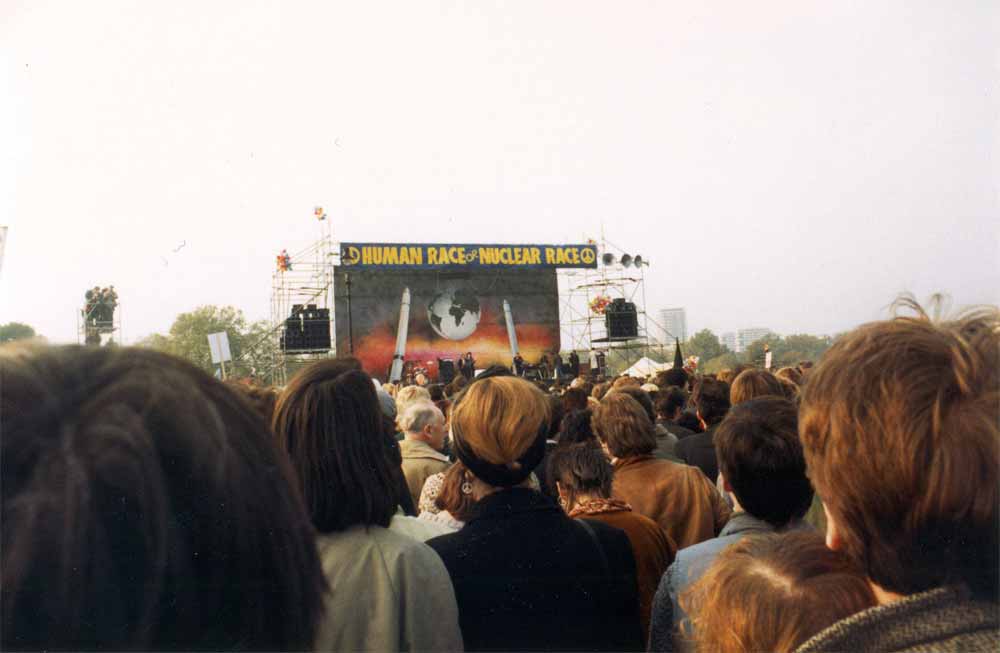 Unknown band onstage Hyde Park April 25th 1987 © Nick Hider
( visit Nicks Flickr site to view more great photos from this era )
Another almost forgotten event - at least net wise , do a search and see what you can find ! But this was a BIG event, with a crowd of between 80-1000,000 , who gathered to commemorate the first anniversary of the Chernobyl nuclear disaster, which cost an estimated 200.000 billion to cleanup. Those of you who advocate Nuclear power need to grok on this for a bit and also consider the 70 billion its cost to decommision the UK nuclear plants so far ......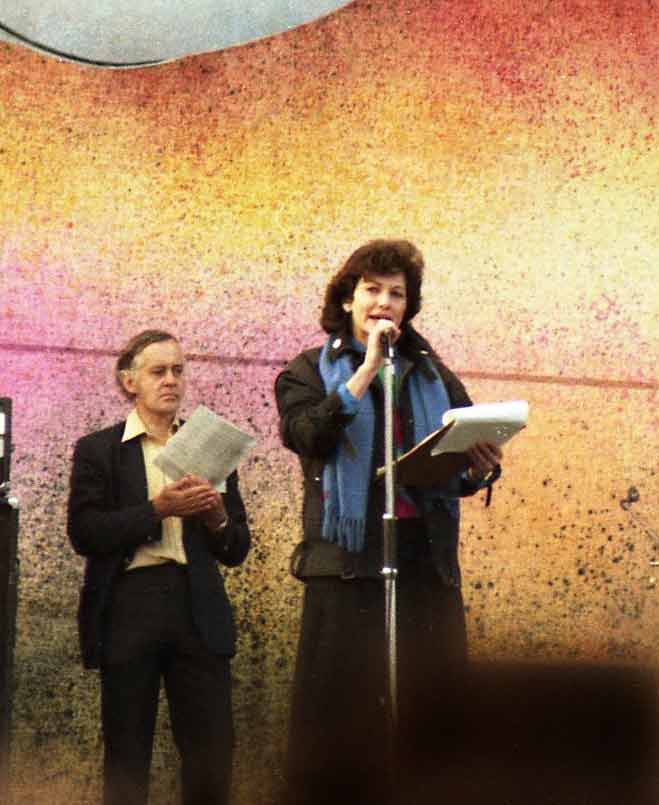 Joan Ruddo. © John Fox
We dont know who this lot are- obviously a choir of some sort ! © Nick Hider

Another unknown band (above ) and Billy Bragg ( right ) © Nick Hider

Billy Bragg © Nick Hider

© Nick Hider

Recordings and setlists.

Billy Bragg

It doesn't look as if any other sets were recorded and its unlikely that the Bragg set was either as this is an incomplete list , probably compiled from a press report. ......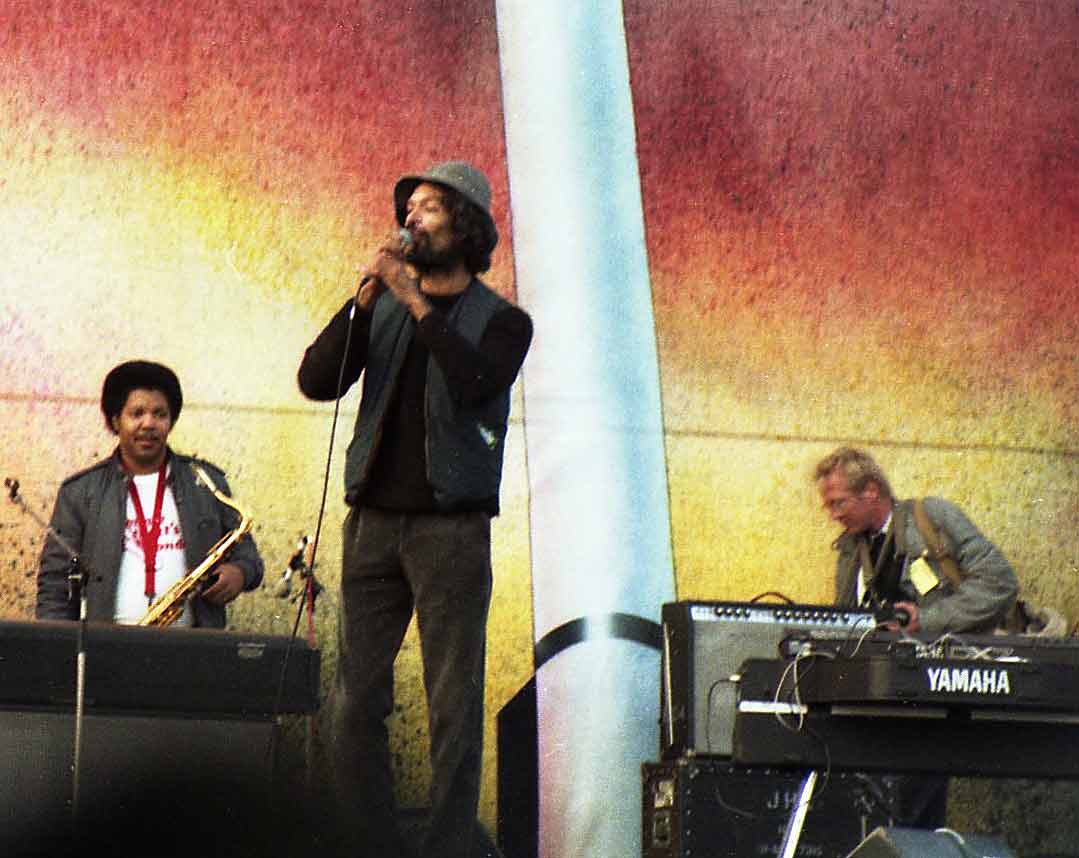 Gil Scott Heron © John Fox
If you have photos, recollections, set lists, newspaper reports or tapes of this event then Contact us if you can help.
---